71 Trainer Titles awarded for the FIDE Trainers Seminar held from 29-31st May 2020
by Sagar Shah - 20/06/2020
A total of 71 titles were awarded on 19th of June for the participants of the FIDE Trainers Seminar for the Indian Subcontinent held from the 29-31st of May 2020. The seminar was in itself a big success as world class players and trainers like Yusupov, Sokolov, Motylev, Yu Shaoteng, Thomas Luther, Dejan Bojkov shared their knowledge. 5 FIDE Trainers, 40 FIDE Instructors, 14 National Instructors and 12 Developmental Instructors were given the titles. The seminar was organized by FIDE in association with ChessBase India and in this article we not only put up the results but also the feedback received from the participants.
The FIDE Seminar for the Indian subccontient was held from the 29-31st of May 2020. The event was organized by FIDE in partnership with ChessBase India. The seminar saw some of the biggest names in the world of chess training come together and train the participants. How often do you get the chance to learn from the greats like Yusupov, Sokolov, Yu Shaoteng, Motylev, Dejan Bojkov and Thomas Luther.
Apart from strong trainers and a well thought out curriculum, other things which stood out was the enthusiasm of the participants. Over 80 participants were present and completely focused as the absorbed all the learnings from the seminar. At the end of it the assessment of the exam papers as well as the forms took place and 71 titles were awarded on 19th of June 2020. Five players received the FIDE Trainer (FT) title, 40 got the FIDE Instructor (FI) title, 14 were awarded the National Instructor (NI) and 12 received the Developmental Instructor (DI) title.
FIDE Trainers
Five FIDE Trainer titles:
| | | | | | |
| --- | --- | --- | --- | --- | --- |
| 1 | 5000165 | Tilak, Sharad S | IND | 1962 | FIDE Trainer |
| 2 | 5022509 | Sagar, Shah | IND | 1990 | FIDE Trainer |
| 3 | 14201356 | Kvon, Andrey | UZB | 1989 | FIDE Trainer |
| 4 | 5009910 | Guttula Balaji | IND | 1979 | FIDE Trainer |
| 5 | 601616 | Neiman, Emmanuel | FRA | 1964 | FIDE Trainer |
FIDE Instructor:
A total of 40 participants were awarded the FIDE Instructor (FI) title
| | | | | | |
| --- | --- | --- | --- | --- | --- |
| 6 | 614203 | Paci, Cedric | FRA | 1980 | FIDE Instructor |
| 7 | 5043743 | Sekar, B | IND | 1991 | FIDE Instructor |
| 8 | 5001013 | Thipsay, Bagyashree Sathe | IND | 1961 | FIDE Instructor |
| 9 | 5008646 | Sauravh, Khherdekar | IND | 1978 | FIDE Instructor |
| 10 | 705624 | Szakolczai, Peter | HUN | 1973 | FIDE Instructor |
| 11 | 5077834 | Gajwa Ankit | IND | 1997 | FIDE Instructor |
| 12 | 5016223 | Phadke Sohan | IND | 1985 | FIDE Instructor |
| 13 | 5051517 | Pavan, B N B | IND | 1989 | FIDE Instructor |
| 14 | 8605718 | Liu, Xiangyi | SGP | 2000 | FIDE Instructor |
| 15 | 5048842 | Arjun K | IND | 1993 | FIDE Instructor |
| 16 | 5002958 | Singh, Gurpreet Pal | IND | 1974 | FIDE Instructor |
| 17 | 5005949 | Bhagwat, Vinod | IND | 1976 | FIDE Instructor |
| 18 | 5097169 | Soham Datar | IND | 1994 | FIDE Instructor |
| 19 | 5022487 | Chincholimath, Halsagar | IND | 1987 | FIDE Instructor |
| 20 | 5006260 | Vasudevan, R.R. | IND | 1964 | FIDE Instructor |
| 21 | 5012252 | Kameswaran V. | IND | 1943 | FIDE Instructor |
| 22 | 7101376 | Margana, Adhy | INA | 1973 | FIDE Instructor |
| 23 | 5037794 | Dahale, Atul | IND | 1989 | FIDE Instructor |
| 24 | 5059550 | Godbole, Atharva | IND | 1996 | FIDE Instructor |
| 25 | 5038758 | Patil, Pratik | IND | 1995 | FIDE Instructor |
| 26 | 7112343 | Ahmad Raihan Hasa | INA | 1971 | FIDE Instructor |
| 27 | 5001773 | Upadhyay R | IND | 1970 | FIDE Instructor |
| 28 | 7103263 | Rian, Kapriaga | INA | 1992 | FIDE Instructor |
| 29 | 814180 | Salzano, Guido | ITA | 1972 | FIDE Instructor |
| 30 | 25044583 | Karthik Raj C | IND | 1996 | FIDE Instructor |
| 31 | 5009146 | Akolkar, Pranav | IND | 1984 | FIDE Instructor |
| 32 | 5029139 | Shreyansh Daklia | IND | 1991 | FIDE Instructor |
| 33 | 5050421 | Mohammed, Dilshad | IND | 1992 | FIDE Instructor |
| 34 | 5036631 | Shaik, Abdul Azeez | IND | 1994 | FIDE Instructor |
| 35 | 5017386 | Sreejith, G.S. | IND | 1991 | FIDE Instructor |
| 36 | 5400724 | Li, Dominique | MNC | 2002 | FIDE Instructor |
| 37 | 35047760 | Durga Prasad V | IND | 1979 | FIDE Instructor |
| 38 | 5061164 | Kumthekar, Shubham | IND | 1996 | FIDE Instructor |
| 39 | 5040213 | Nagaraju, J | IND | 1979 | FIDE Instructor |
| 40 | 30974216 | Peter Wise | USA | 1953 | FIDE Instructor |
| 41 | 5054150 | Syed, Rehman Nazer | IND | 1990 | FIDE Instructor |
| 42 | 5007607 | Kandi, Ravi | IND | 1966 | FIDE Instructor |
| 43 | 25043943 | Sanjay S Pillai | IND | 1998 | FIDE Instructor |
| 44 | 5026725 | Vijaya, Bhaskar B. | IND | 1971 | FIDE Instructor |
| 45 | 5026857 | Kishorekumar, V. | IND | 1985 | FIDE Instructor |
National Instructor:
A total of 14 participants were awarded the National Instructor (NI) title
| | | | | | |
| --- | --- | --- | --- | --- | --- |
| 46 | 7113072 | Darmanto, Heri | INA | 1970 | National Instructor |
| 47 | 5060036 | Vidya.k | IND | 1993 | National Instructor |
| 48 | 25007700 | Aryan | IND | 1993 | National Instructor |
| 49 | 5807212 | Wagish, Kumar Rai | SIN | 1991 | National Instructor |
| 50 | 25022938 | Naresh T | IND | 1983 | National Instructor |
| 51 | 25027980 | Unnikrishnan M A | IND | 1993 | National Instructor |
| 52 | 25088734 | Raja Kumar P | IND | 1972 | National Instructor |
| 53 | 35057260 | Waghmare Sagar | IND | 1989 | National Instructor |
| 54 | | Hu Tao | CHN | | National Instructor |
| 55 | 35071874 | Prachand, Shrutika | IND | 1994 | National Instructor |
| 56 | 5019389 | Raman, R. | IND | 1968 | National Instructor |
| 57 | 3221768 | Singh, Jaspal | AUS | 1978 | National Instructor |
| 58 | 46691499 | Rahul Yadav | IND | 2000 | National Instructor |
| 59 | 7120508 | M. Nuruddin | INA | 1964 | National Instructor |
Developmental Instructor
A total of 12 participants were awarded the Developmental Instructor (DI) title.
| | | | | | |
| --- | --- | --- | --- | --- | --- |
| 60 | 5007631 | Lakshman, YogeshL | IND | 1996 | Developmental Instructor |
| 61 | 25076060 | Raghava Madhavan | IND | 1994 | Developmental Instructor |
| 62 | 7126514 | Sutawibawa, Marshell Andhika | INA | 1992 | Developmental Instructor |
| 63 | 46699686 | Tambe Soumitra | IND | 2000 | Developmental Instructor |
| 64 | 33372730 | Ganapathy Subramanian K | IND | 1966 | Developmental Instructor |
| 65 | 45035431 | Tupe Ashirwad | IND | 1994 | Developmental Instructor |
| 66 | 45041539 | Shubham Trikha | IND | 1995 | Developmental Instructor |
| 67 | 5019729 | Sneha, Ghatpande | IND | 1988 | Developmental Instructor |
| 68 | 25077074 | Arhan Boyd | IND | 2001 | Developmental Instructor |
| 69 | 2015030 | Gondhalekar, Mayur | USA | 1983 | Developmental Instructor |
| 70 | 25679287 | Sourav Kumar Roy (Ali) | IND | 1992 | Developmental Instructor |
| 71 | 33370958 | Praveen Venkatachari | IND | 1978 | Developmental Instructor |
The entire seminar would not have been possible without the efforts of FIDE Training Commission Secretary Peter Long. He worked hard day in and out replying to emails coordinating with the trainers and players and ensuring that the entire process of examination and assessment was fair and timely. What's more he even had another FIDE Trainer's seminar going on in America at the same time and because of the time zone difference he hardly got any sleep! Now that's some dedication.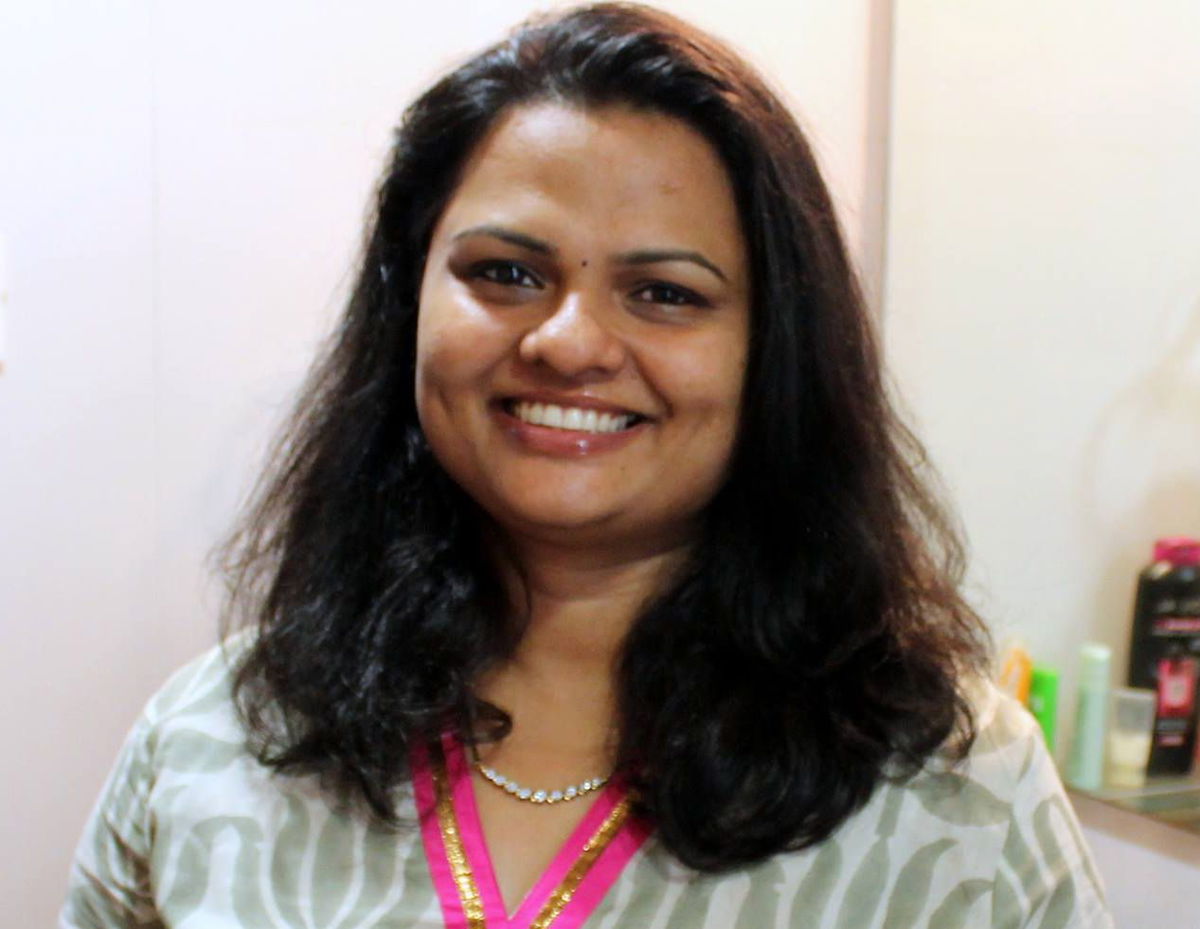 A final note from Peter Long:
We have published the results of your seminar: https://trainers.fide.com/2020/06/19/results-of-the-fide-trainer-online-seminar-indian-sub-continent-29-31-may-2020/
This will be submitted as our recommendation to FIDE but will likely only be formally approved when they meet in August/September 2020. If you accept the title awarded, please make payment to FIDE for the following title fees (inclusive of a two year licence):
FIDE Trainer - Euros 200
FIDE Instructor - Euros 100
National Instructor and Developmental Instructor - Euros 50
The deadline is end July and please copy me with your transaction record.
Bank Details:
NAME: FEDERATION INTERNATIONALE DES ECHECS
BANK: CAIXABANK S.A.
ADDRESS: AV. DIAGONAL, 621-629, 0828 BARCELONA
EURO ACCOUNT
• IBAN: ES32 2100 0555 3107 0028 5124
• BIC/CODE SWIFT: CAIXESBBXXX

TRG PayPal Account: TRGpayment@fide.com
Participant's Feedback
The seminar was great. Thank you Chessbase India for organizing such seminar. - Shrutika Prachand
Thanks a lot. Really enjoyed all classes. I liked the style of presentation of Mr Sagar shah very much.. I am one of his fan of his youtube videos. Thanks Supriyam Ma'am for moderated all classes in systematic way. 100% happy on this seminar. - Syed Rehman
It was great seminar. Great players like Yusupov, Sokolov, Yu Shaoteng etc teaching was wonderful experience. Enjoyed thoroughly. Nice learning. Very well co ordinated by Chesa base india, Peter Long and others involved. Over all it is life time memory. Thanks a lot. - Kandi Ravi
I enjoyed the seminar so much. Thank you for inviting great lecturers sharing knowledge which is very worthwhile. I feel very grateful for everything you have done for us! - Jack Hu (Hu Tao)
The seminar was very instructive and also to attend a lecture by chess legends like Yusupov was literally dream come true. However I do have a suggestion. It would be great if a well structured syllabus can be provided on what to teach beginners, intermediate and advanced level students. I think if such a syllabus can be formed after consultation with different great coaches, it can be made into a standard syllabus for chess and more coaches would benefit from it. This would help players as well. - Sanjay Pillai
Super Seminar by FIDE & ChessBase India. - Sourav Kumar Roy
Overall, I appreciated this seminar. Some lectures were really instructive and well-explained. Thank you for organizing this event! - Dominique Li
The seminar was excellent All the sessions were very helpful to me both as player and trainer also. Thank you so much. I hope you organize more online seminars for players and trainers. - Soumitra Tambe
This seminar was good and came in good crucial time as I transitioned to a full-time trainer and working on my Chess. It has been great f there was some reading materials that we can keep or resources we could use. Thank you for organizing the seminar, and I feel that it has impacted and will propel the chess community around the world further. - Wagish Rai
It was great experience. We got chance to learn from legends. All of them explained in great details. Also the management was very smooth. Thank you for organizing such a great event. Even more great thing was we can have it at sitting at home. No trouble at all. Wish you all the best.For future events. - Sagar Waghmare

At the outset I would like to congratulate chess base India for the initiative they are taking to popularize chess under active guidance of Sagar. The trainers camp conducted was another step in this direction. - Gurpreet Pal Singh
Dear Supriya,I was very interested by the seminar. The format (video on line with questions in the chat) is perfect. All in all, it was positive, but my final appreciation depends on whether (and when)we will receive the documents that several trainers accepted when asked to send us -this is in my opinion a minimum for the lecturer to provide the bases with the games and positions that we have studied in such a seminar -that also means valuable material for active trainers like me. I was very happy with the lectures by Yusupow, Motylev and Sokolov -those lecturers were in fact the main reason for my inscription. If I can make some reproch, they should not use so many well known examples as exercices . All in all,I was very pleased to hear them, they were good ! I was also very interested by the subject of Chess Base preparation (Sagar Shah) and learned (or was able to remember thx to Sagar) several useful tricks. The main problem of the seminar is that the level was not homogeneous. I expected the public to be composed only of experienced trainers with a certain level, like 2200, as the announce of the seminar in Ch Base had led me to think. When I did such a seminar in France, 1993, public was +2200. Nevertheless some subjects were interesting only for beginners (players or trainers), like Yu who basically did two hours of endings lessons lessons for a 1400/1500 level, without other than technical explanations or Boskov who spoke about elementerary psychological notions, that could apply to anything. I believe psychology could be a great subject, if specific and dealing with competitive chess,explained by a specialist. Those two lectures were uninteresting to me. I don't think that the level of the lecturer was the problem, but may be the level of the public they adressed. This is something to change I think, or may be some lectures could be seen in common, and others by level/experience. Luther spoke about useful topics, and was ok, but not so interesting that he could have been, had he shown more examples and more explained his practice. In general that was a problem, most trainers, when dealing with positions and games, treated us like normal students,-Yusupow apart who was the only one to be specific about what a trainer could /should do. So a positive opinion, and very positive if I receive the bases with the games and positions that we treated. All the best from Paris. - Emmanuel Nieman
I am very much impressed by the seminar. The world famous trainers shared their experience as a player and trainer. Their experience, their insight towards the chess is very much helpful for the trainers like me. All most all the trainers are very good... I was enormously benefited by three ... In fact they changed my vision towards chess...
1. Mr. Arthur Yusupov:
He showed the way how a classical game knowledge help the trainer/player to go for an extra mile of distance. The studying of classics is must for understanding the concepts more deeply. All these are good.
2. Mr. Sagar Shah:
Apart from using of chessbase for opening preparation and prepare against the opponent at higher level, Sagar shah revealed a secret about Corrospondance Chess Database. Most of the people using the correspondence database for opening reference only. I think 99% are doing the same. But in his lecture Sagar Shah showed us how a Rfb8 move replacing the move Rab8 change the result from losing to draw. It was really amazing. From this I came to learn how to use the Correspondence database to analyse the middle game positions. It is really really a great secret... Iam sure no body knows it... Thanks a lot Sagar....
The second point I would like to mention in Sagar lecture is in Vidith's opening preparation went upto 26 moves where he deliberately avoid preparing the Anand game Knight sacrifice at d4 and preparing the side line also very thoroughly... A Grand master's thinking and Grand Master's preparation.
The third point- Right from the Chessbase 9, I have been searching the an option called "Generate Report". We prepare a repertoire and mark it as repertoire database. Then select the new games from TWIC or Update from Mega DB, click on the generate report buttion, then the new database is select those games which are in our opening repertoire. This way we can save lot of time and no need to see those five/three thousand games. In my opinion, only chessbase 9 have this option, later chessbase versions i could not find. Hence, still this day iam using chessbase 9 even simultaneously Iam using chessbase 15. But yesterday, Sagar Shah showed my this option in CB 15. I asked many senior players including two GMs about this. Surprisingly, they not even know this option lies in Chess base. Thanks a lot Sagar, about this awakening.
3. Ivan Sokolov:
I read his book on middle game and worked with some examples, but in a true sense, he gave a beautiful key to lock open any position. The key is Dynamic structure/ Static Structure. When to convert the structure from one type to another as per our convenience. If the resulting structure is beneficial for us we go for conversion, If it is not beneficial then we try to restrict/stop the conversion. In the light of this concept I studied two games last night, surprisingly this works and the depth of understanding has been enhanced at least 100 points if we calculate in rating wise. Like this, I can share much more things about the seminar. My overall experience of this seminar is outstanding and life time opportunity.. Thanks to Chessbase India, as it always brings down the things with low price to reach much more needy (books, softwares, chessbase account all are very reasonable price), this time also it did a great service to Indian Chess... Last but not least, I am very much well versed with the features of Zoom software. Upton now, I use team viewer and watsup video call for the online chess. Now, I realized the user friendly features of zoom software and it can be multi/meeting type environment where a trainer save lot of time. I am going to subscribe zoom premium account and make all the students to join two to three classes in a week and I can utilize my free time to improve my chess and read/practice new literature in chess. Before that I conducted classes at two three areas at city and conducting separate online classes. All will come into one platform now. Zoom is such a great time saving software...Thanks a lot...In fact, thanks is very small word... I am indebted to chessbase India for life time... - Rajkumar Potnuru
Seminar was great. GM Yu Shoateng explanation was short and to the point but his accent made it difficult to understand. And the voice kept breaking. Otherwise throughout the seminar it was smooth and without interruptions. You and IM Sagar Shah were great. Sagar said he will share power point file with trainers. (We did not receive). Luther, Dejan were also great. And meeting and listening to GM Arthur Jussupow was like a master lion speaking about chess to all animals of the Chess world. I suggest in future lectures please add GM approach to Beginners level, GM approach to Intermediate level and GM approach to Advanced level. Also in lectures GM Suggestions of books at each level. (Recommenced). GM approach of physical activity required as kids are sitting preparing for tournaments and simultaneously going to school. Yoga was mentioned but would like to listen GM saying more on it. And suggest some YouTube channels. Rest if I recall will email you. Also please update when will the results of this seminar come out. And I'm sure you will email us. This seminar was really good. Will implement lot of suggestions to my students. - Jaspal Singh

I think the seminar was already good, such as the timing, the theme and the invited resource persons. continue to improve service to participants. my suggestion is that there is an active personal in charge who contacts the participants and is ready to provide answers if there are complaints - Nuruddin M
The online programme was meticulously planned and executed.. Though our trainers are great players , they are so simple and humble while teaching us . At this age my eagerness to know more and more about chess fulfilled here. Among the Trainers/Lecturers , I have personal acquaintance with both Sagar Shah and Artur Yussupov. I met them on different occasions and also Similarly I know personally both Jacob Aaagaard and Peter Long the tireless officials. Ms Supriya Bhat , the Chess base India official monitored the programme so well with her simple and kind words. I was so elated that I was one among the seasoned and also young talented coaches both from our country and also abroad. Among the 80 participants or so, I had the opportunity of even playing with my good old chess friends including IM Sharad Tilak, WGM Bagyashree Thipsay, IA R.R.Vasudevan , Vinod Bhagwat to mention a few. Overall I admit that I learnt a lot and further more enjoyed this online programme very. All those chess I come across in the meeting would be surely useful for me to train my students in the "Kameswaran Chess Academy" and share the knowledge with my current contacts too. My wife Mrs R.Hemalatha , my son FIDE Master & FT K.Visweswaran and other members in the "Stay Home" here in the Covid period encouraged me and also appreciated my pursuit of chess knowledge . . I felt that I was in the programme as in reality and not felt that I was online throughout ! Well done ChessBase India !! - V. Kameswaran
I hope that in the future FIDE will often hold a short online training by Mr Jusupov for participants who pass this seminar, at a reasonable cost.. Nice experience join this seminar.....I am happy. - Ardhy Margana
Thank you so much ChessBase India and team. It was a great experience. - Vid Krish
My impression during the fide trainer online seminar was of course very happy and beneficial for me because I learned directly from great people. A lot of new knowledge I gained, especially how to learn and teach better in the future for my students. I hope chess can bring me to be successful like the successful people in chess so far. Hopefully I can get yesterday's teaching modules or referrals and suggestions for developing achievements in the world of coaching or the world of athletes - Rian Kapriaga
It was indeed great pleasure listening to lectures by IM and GMs. "That was nice move !"- I wish it continued for a week! A model question paper and answers would have boosted the confidence of the aspirants. With immense gratitude - R Raman
It was truly a privilege to have attended this seminar listening to great chess players including Artur Jussupow and Ivan Sokolov. Thanks so much for opportunity. Zoom connectivity was absolutely fine except some minor technical issues during Yu Shaoteng's session. With 80+ participants, its actually a good idea to mute everyone and get questions answered through chat channel. Sesssion with Sagar was enriching on how to make maximum use of Chessbase. Overall, it was an enriching seminar. Only feedback I would have is that the participants are notified about login details, atleast couple of days before event or an email update stating when exactly login details will be sent. In my case, I didn't get any email until Thursday morning (for an event starting Friday) and I had to search online to figure out whom to contact (no telephone details available anywhere) for getting an update. - Praveen Venkatachari
It was a very well organised camp by chessbase India. I really enjoyed and learned a lot of new things. Thank you. - Sauravh Kherdekar
Congratulations to Chess Base India for organizing this FIDE Trainer Seminar Online and let foreigner participating. Most important takeaways for me: - "Story-Telling" very important for remembering - Now I know "the topics" to teach to my students - "ChessBase Software Functions" new for me - Never hit a Chess Student if 😤! - Know how works "Zoom Meetings Group" to apply by myself. Remark: - Sometimes the course was more about "teaching me" instead of "teach me how to teach a chess student" In general I give the course 8 points of 10. Best regards from Switzerland - Andrin Wüest
The Fide Trainers seminar which was help on 29th to 31st May 2020 was excellent. I have learned a lot from these sessions about FIDE trainers commission, calculation ideas, psychological training methods, opening preparation and , end game training to give to kids. Also learned about how to study the classical games, difference between positional play and tactical play, pawn structures and understanding about static position and dynamic positions. Thank You for providing the world class trainers to this seminar. Overall its a great experience to attend the sessions and i can train the students with more confidence. - Vijaya Bhaskar
I really enjoyed the session, it was very instructive to how to teach kids and also how to get them intrested in learning. Not only that, also how to work with advanced students. And it's best that we could utilize our time in lockdown and learnt something useful. Thanks to chessbase india to make this happen! - Pratik Patil
Excellent training sessions and organizing, learned a lot of new things. Sending material regarding the seminar on the topics covered would make us feel happier. - Abdul Azeez Shaikh
It is really very nice and informative in all terms. Thanks a lot to Chessbase India for organising it smoothly.- Vinod Bhagwat
Firstly, A warm thanks to you all for arranging and conducting such a wonderful workshop for the upcoming and seasoned trainers. It was great to hear from many GMs and experts and some of them were idols - like Yusupov and Motylev!
It was also a great opportunity to network with others across India and all over the world!
As regards to the feedback, here is a somewhat detailed:
1. Started with an excellent session by GM Luther - while it was more introductory on FIDE, I enjoyed it thoroughly. Could have been a little bit more content-wise rich for Trainers perspective.
2. Second session by GM Bojkov had some technical glitches to start with but came out well. He also extended it to cover the lost time. His session on what it takes and matters to be a good trainer was extremely valuable focussing on the soft skills which do not normally get covered. Would be great to have his slides or notes for reference.
3. Third session by GM Sokolov was an absolute delight on the nature and effects of static and dynamic positions. Amazing insights! Would love to get the games he covered as part of the session.
4. IM Sagar Shah's session was very enlightening on the various features and capabilities in ChessBase and how we could utilise it. Hopefully, you will make it available on CB India youtube channel as well. Good stuff! And he promised to share the "notes" that he recorded during the session. Can you share it please ?
5. The GM Shaoteng-session on importance of endgames was good but I sincerely felt this was one session whose focus could have been better aligned. Many of the endgames were already known to most plus we expected more on how to teach endgames to students better.
6. GM Motylev's sessions on Sat night and Sun morning were simply beautiful. Great illustration, insight into thinking of GMs and enlightening in so many ways. Superb!
7. The 8th session by former World No. 3 GM Yusupov was the most enjoyable - for his sheer simplicity, the anecdotes and historical context and examples and a very nice storytelling style. I will remember it for long.
Overall, a very well conducted workshop and I hope we build on this and have some more follow-up programs later in 2020 or 2021. If you can help with getting us the notes/slides that the presenters agreed to share, it would be stupendous! - Shivaji Apte
---
Related news
:
How the world reacted to Praggnanandhaa's silver medal finish at World Cup 2023

@ 11/09/2023 by Sneha Tiwari (en)
FIDE World Women's Team 2023 R3-4: Indian women on the brink of elimination

@ 08/09/2023 by Shahid Ahmed (en)
FIDE World Women's Team 2023 R1-2: A mixed start for India

@ 07/09/2023 by Shahid Ahmed (en)
Harika will spearhead India at FIDE World Women's Team Championship 2023

@ 06/09/2023 by Shahid Ahmed (en)
WR Chess clinches FIDE World Rapid Team 2023 with a round to spare, Freedom second and MGD1 third

@ 29/08/2023 by Shahid Ahmed (en)
FIDE World Rapid Team 2023 R5-8: WR Chess increases their sole lead, Praggnanandhaa wins four in-a-row

@ 28/08/2023 by Shahid Ahmed (en)
FIDE World Rapid Team 2023 R1-4: Aravindh and Nihal shine

@ 27/08/2023 by Shahid Ahmed (en)
Anand, Vidit, Arjun, Nihal, Praggnanandhaa, Harikrishna, Gukesh, Harika and many Indians set to play at the inaugural FIDE World Rapid Team Championship 2023

@ 26/08/2023 by Shahid Ahmed (en)
Magnus Carlsen clinches FIDE World Cup 2023, Praggnanandhaa second and Caruana third

@ 24/08/2023 by Shahid Ahmed (en)
Praggnanandhaa and Magnus Carlsen will play tie-breaks to determine FIDE World Cup 2023 winner

@ 23/08/2023 by Shahid Ahmed (en)
FIDE World Cup 2023 Finals: Praggnanandhaa fights Carlsen to a solid draw

@ 22/08/2023 by Shahid Ahmed (en)
Fabulous Praggnanandhaa bests the invincible Caruana, sets up a historic clash against Magnus Carlsen in FIDE World Cup 2023 Finals

@ 21/08/2023 by Shahid Ahmed (en)
Magnus Carlsen advances to his first FIDE World Cup Finals, set to face Caruana or Praggnanandhaa

@ 20/08/2023 by Shahid Ahmed (en)
FIDE World Cup 2023 SF: Carlsen beats Abasov, Praggnanandhaa holds his ground against Caruana

@ 19/08/2023 by Shahid Ahmed (en)
China on the verge of winning FIDE World Youth U16 Olympiad 2023

@ 18/08/2023 by Shahid Ahmed (en)
FIDE World Cup 2023 QF: Praggnanandhaa wins exhilarating tie-breaks, sets up a clash against Caruana in the Semifinals

@ 17/08/2023 by Shahid Ahmed (en)
FIDE World Cup 2023 R6.2: Praggnanandhaa forces tie-breaks, Gukesh draws against Carlsen on his exit

@ 16/08/2023 by Shahid Ahmed (en)
World Youth U16 Olympiad 2023 R4-5: India victorious over England 3.5-0.5, draws against Romania

@ 16/08/2023 by Shahid Ahmed (en)
FIDE World Cup 2023 R6.1: Arjun beats Praggnanandhaa, Gukesh goes down against Carlsen

@ 15/08/2023 by Shahid Ahmed (en)
World Youth U16 Olympiad 2023 R2-3: India bounces back against Georgia 3-1

@ 15/08/2023 by Shahid Ahmed (en)
FIDE World Cup 2023 R5 TB: Fiery Vidit Gujrathi blazes Ian Nepomniachtchi

@ 14/08/2023 by Shahid Ahmed (en)
World Youth U16 Olympiad 2023 R1: India scores an emphatic victory over Uganda 1: 3.5-0.5

@ 14/08/2023 by Shahid Ahmed (en)
FIDE World Cup 2023 R5.2: Gukesh to face Carlsen in the Quarterfinals

@ 13/08/2023 by Shahid Ahmed (en)
FIDE World Cup 2023 R5.1: Gukesh beats Hao, now World no.7, Arjun also scores a victory

@ 12/08/2023 by Shahid Ahmed (en)
FIDE World Cup 2023 R4 TB: Praggnanandhaa squashes World #2 Nakamura, Gukesh & Harika move to Round 5

@ 11/08/2023 by Shahid Ahmed (en)
FIDE World Cup 2023 R4.2: Vidit and Arjun storm into Round 5

@ 10/08/2023 by Shahid Ahmed (en)
FIDE World Cup 2023 R4.1: Vidit vanquishes Bacrot, Vincent Keymer beats Magnus Carlsen for the first time

@ 09/08/2023 by Shahid Ahmed (en)
FIDE World Cup 2023 R3 TB: A short day at the office for Nihal, a grueling long one for Vidit and Harika

@ 08/08/2023 by Shahid Ahmed (en)
FIDE World Cup 2023 R3.2: Gukesh, Pragg, Arjun and Humpy advance, Nihal, Vidit and Harika in tie-breaks

@ 06/08/2023 by Shahid Ahmed (en)
FIDE World Cup 2023 R3.1: Praggnanandhaa scores the sole win among the Indians, against David Navara

@ 05/08/2023 by Shahid Ahmed (en)
FIDE World Cup 2023 R2 TB: Mary knocks out Kateryna Lagno, Vidit and Arjun Erigaisi move to the next round

@ 04/08/2023 by Shahid Ahmed (en)
FIDE World Cup 2023 R2.2: Eight Indians in Round 3, Gukesh now India no.1 and World no.9

@ 03/08/2023 by Shahid Ahmed (en)
FIDE World Cup 2023 R2.1: Pragg sizzles, Karthik defies Nakamura, Gukesh now World no.10

@ 02/08/2023 by Shahid Ahmed (en)
FIDE World Cup 2023 R1 TB: Adhiban and Priyanka Nutakki advance to Round 2

@ 01/08/2023 by Shahid Ahmed (en)
FIDE World Cup 2023 R1.2: S L Narayanan, Abhimanyu Puranik, Karthik, Mary Ann and Divya through to Round 2

@ 31/07/2023 by Shahid Ahmed (en)
FIDE World Cup 2023 R1.1: A great start for India

@ 30/07/2023 by Shahid Ahmed (en)
FIDE World Cup 2023: Opening Ceremony and Press Conference

@ 30/07/2023 by Shahid Ahmed (en)
The Beautiful Baku

@ 29/07/2023 by Shahid Ahmed (en)
अब 1400 से शुरू हो सकती है फीडे रेटिंग

@ 27/07/2023 by Niklesh Jain (hi)
दुनिया का सबसे कम उम्र का फीडे रेटेड खिलाड़ी - तेजस तिवारी

@ 25/07/2023 by Niklesh Jain (hi)
Wenjun Ju becomes Women's World Champion for the fourth time

@ 24/07/2023 by Shahid Ahmed (en)
जू वेंजून फिर से बनी विश्व चैम्पियन

@ 22/07/2023 by Niklesh Jain (hi)
क्या वेंजून बचा पाएँगी अपना विश्व खिताब ?

@ 14/07/2023 by Niklesh Jain (hi)
FIDE World Cup 2023: Players lists and pairings announced

@ 05/07/2023 by Shahid Ahmed (en)
Wenjun Ju starts her Women's World Championship defense against Tingjie Lei starting today

@ 05/07/2023 by Shahid Ahmed (en)
Carlsen, Gukesh, Praggnanandhaa, Humpy, Harika, Wenjun among the participants of FIDE World Cup 2023

@ 16/06/2023 by Shahid Ahmed (en)
Ding Liren becomes the 17th World Chess Champion scoring a thriller in the Playoff

@ 01/05/2023 by Shahid Ahmed (en)
Breaking News: Ding Liren is the new World Chess Champion

@ 30/04/2023 by Shahid Ahmed (en)
World Championship Game 14: Ding Liren escapes disaster, Playoff to crown the winner

@ 30/04/2023 by Shahid Ahmed (en)
World Championship Game 13: Tense struggle keeps the score level

@ 28/04/2023 by Shahid Ahmed (en)
FIDE Trainers' Online Seminar to take place from 5th to 7th May 2023

@ 27/04/2023 by ChessBase India (en)
World Championship Game 12: Ding Liren is back in the Match as 'Ian curse' strikes

@ 27/04/2023 by Shahid Ahmed (en)
World Championship Game 11: Quick Draw in 100 minutes

@ 25/04/2023 by Shahid Ahmed (en)
World Championship Game 10: The Pray or the Prey?

@ 24/04/2023 by Shahid Ahmed (en)
World Championship Game 9: The longest game so far

@ 22/04/2023 by Shahid Ahmed (en)
World Championship Game 8: The Leaked Cannonball !?

@ 21/04/2023 by Shahid Ahmed (en)
World Championship Game 7: Ding Liren crumbles in time trouble

@ 19/04/2023 by Shahid Ahmed (en)
World Championship Game 6: The Lon'Ding' System strikes Nepo

@ 17/04/2023 by Shahid Ahmed (en)
World Championship Game 5: Nepomniachtchi outplays Ding Liren

@ 16/04/2023 by Shahid Ahmed (en)
World Championship Game 4: Ding Liren delivers equalizer by demolishing Nepomniachtchi

@ 14/04/2023 by Shahid Ahmed (en)
World Championship Game 3: Calm before Storm?

@ 13/04/2023 by Shahid Ahmed (en)
World Championship Game 2: The Self-Destruction of Ding Liren

@ 11/04/2023 by Shahid Ahmed (en)
World Championship Game 1: Ding's daunting defense against Nepomniachtchi

@ 10/04/2023 by Shahid Ahmed (en)
FIDE World Championship Match 2023 officially opened

@ 08/04/2023 by ChessBase India (en)
चीन की लेई टिंगजी बनी फीडे कैंडिडैट विजेता

@ 03/04/2023 by Niklesh Jain (hi)
दिल्ली फीडे महिला ग्रां प्री : बीबीसारा की चौंथी जीत

@ 01/04/2023 by Niklesh Jain (hi)
FIDE Grand Swiss Open and Women 2023 to take place at Isle of Man from 24th October to 5th November

@ 21/03/2023 by Shahid Ahmed (en)
दिल्ली फीडे महिला ग्रां प्री : हम्पी ,हरिका ,वैशाली पर रहेगी नजर

@ 13/03/2023 by Niklesh Jain (hi)
China to host Women's Candidates Final and Women's World Championship Match

@ 04/03/2023 by Shahid Ahmed (en)
विशाल सरीन बने फीडे ट्रेनर कमीशन काउन्सलर

@ 21/02/2023 by Niklesh Jain (hi)
Kishan Gangolli wins Silver, Naveen Kumar Bronze at 1st FIDE Olympiad for People with Disabilities 2023

@ 05/02/2023 by Shahid Ahmed (en)
1st FIDE Olympiad for PwD 2023 R5: India suffers a tough loss against Poland 3-1

@ 04/02/2023 by Shahid Ahmed (en)
1st FIDE Olympiad for PwD 2023 R4: India holds Hungary to a draw

@ 03/02/2023 by Shahid Ahmed (en)
अनीश गिरि बने फीडे सर्किट लीडरबोर्ड के नए लीडर

@ 02/02/2023 by Niklesh Jain (hi)
1st FIDE Olympiad for PwD 2023 R3: India stuns Israel 3-1

@ 02/02/2023 by Shahid Ahmed (en)
1st FIDE Olympiad for PwD 2023 R1-2: India makes a good start

@ 01/02/2023 by Shahid Ahmed (en)
Astana to host FIDE World Championship match 2023

@ 19/01/2023 by ChessBase India (en)
फीडे सर्किट लीडरबोर्ड : भारत के प्रणेश एम सबसे आगे

@ 12/01/2023 by Niklesh Jain (hi)
कैसे बदला फीडे कैंडिडैट 2024 पहुँचने का रास्ता , फीडे ग्रां प्री का अब नहीं रहेगा महत्व

@ 10/01/2023 by Niklesh Jain (hi)
कार्लसन छठवीं बार बने विश्व ब्लिट्ज़ शतरंज विजेता

@ 31/12/2022 by Niklesh Jain (hi)
तूफान बनकर आयीं हम्पी जीता विश्व ब्लिट्ज रजत पदक

@ 31/12/2022 by Niklesh Jain (hi)
विश्व ब्लिट्ज़ D1: नाकामुरा और शुवालोवा सबसे आगे

@ 30/12/2022 by Niklesh Jain (hi)
कार्लसन नें जीता चौंथा विश्व रैपिड शतरंज खिताब

@ 29/12/2022 by Niklesh Jain (hi)
भारत की 15 वर्षीय सविता श्री भास्कर ने रचा इतिहास ,जीता विश्व रैपिड का कांस्य पदक

@ 29/12/2022 by Niklesh Jain (hi)
विश्व रैपिड D2 : सविता की सुनामी ,अर्जुन से अब भी है आस

@ 28/12/2022 by Niklesh Jain (hi)
विश्व रैपिड चैंपियनशिप DAY1 : छा गया अपना अर्जुन

@ 26/12/2022 by Niklesh Jain (hi)
विश्व रैपिड ब्लिट्ज़ का आगाज ! देखे LIVE प्रसारण

@ 26/12/2022 by Niklesh Jain (hi)
क्या कोई भारतीय जीतेगा रैपिड - ब्लिट्ज़ विश्व खिताब?

@ 21/12/2022 by Niklesh Jain (hi)
FIDE reforms the qualifications paths to the Candidates Tournament

@ 17/12/2022 by ChessBase India (en)
China becomes World Team Champion 2022, S L Narayanan wins Bronze

@ 26/11/2022 by Shahid Ahmed (en)
चीन बना विश्व टीम शतरंज चैम्पियन

@ 26/11/2022 by Niklesh Jain (hi)
World Team 2022 SF: Uzbekistan wins and eyes another Gold

@ 25/11/2022 by Shahid Ahmed (en)
World Team 2022 QF: India knocks out France in tie-breaks

@ 24/11/2022 by Shahid Ahmed (en)
फ्रांस को हराया ,भारत विश्व टीम के सेमी फाइनल में

@ 24/11/2022 by Niklesh Jain (hi)
World Team 2022 R5: Vidit and S L Narayanan propel India to the Quarterfinals

@ 23/11/2022 by Shahid Ahmed (en)
यूएसए से जीत,भारत विश्व टीम चैंपियनशिप प्ले ऑफ में

@ 23/11/2022 by Niklesh Jain (hi)
World Team 2022 R3-4: A mixed day for India

@ 22/11/2022 by Shahid Ahmed (en)
विश्व टीम चैंपियनशिप : यूएसए से जीत में प्ले ऑफ की चाभी

@ 22/11/2022 by Niklesh Jain (hi)
World Team 2022 R1-2: India starts with two draws

@ 21/11/2022 by Shahid Ahmed (en)
विश्व टीम चैंपियनशिप D1 : भारत की फीकी शुरुआत

@ 21/11/2022 by Niklesh Jain (hi)
India starts as the top seed in Group B at World Teams 2022 starting today

@ 20/11/2022 by Shahid Ahmed (en)
कजाकिस्तान के अल्माटी में होगी विश्व रैपिड और ब्लिट्ज चैंपियनशिप

@ 13/11/2022 by Niklesh Jain (hi)
V4 Chess presents 1st Bishan Singh Ji Memorial All India Open FIDE Rating Chess Tournament

@ 31/10/2022 by Himank Ghosh (en)
Women's Candidates 2022-23 Pool A QF: Anna Muzychuk advances to the Semifinals

@ 31/10/2022 by Shahid Ahmed (en)
हिकारु नाकामुरा बने 960 विश्व शतरंज चैम्पियन

@ 31/10/2022 by Niklesh Jain (hi)
Women's Candidates 2022-23 Pool A QF: Anna Muzychuk forces tie-breaks

@ 30/10/2022 by Shahid Ahmed (en)
Women's Candidates 2022-23 Pool A QF: Humpy and Lei move closer to the Semifinals

@ 29/10/2022 by Shahid Ahmed (en)
Women's Candidates 2022-23 Pool A QF: Humpy and Lei stay ahead

@ 27/10/2022 by Shahid Ahmed (en)
Women's Candidates 2022-23 Pool A QF: Humpy makes a perfect start

@ 26/10/2022 by Shahid Ahmed (en)
Humpy to face Anna Muzychuk in the Pool A Quarterfinals of FIDE Women's Candidates 2022-23

@ 25/10/2022 by Shahid Ahmed (en)
Pranav Venkatesh Golden at World Youth U16 Olympiad 2022, Bronze for Tanisha Boramanikar

@ 11/10/2022 by Shahid Ahmed (en)
World Youth U16 Olympiad 2022 R8: India strikes back against Kyrgyzstan

@ 10/10/2022 by Shahid Ahmed (en)
World Youth U16 Olympiad 2022 R7: India loses to Uzbekistan-1

@ 09/10/2022 by Shahid Ahmed (en)
World Youth U16 Olympiad 2022 R6: India squashes Mongolia

@ 08/10/2022 by Shahid Ahmed (en)
World Youth U16 Olympiad 2022 R5: Iran draws with India

@ 07/10/2022 by Shahid Ahmed (en)
World Youth U16 Olympiad 2022 R4: India bounces back strong against Uzbekistan-2

@ 06/10/2022 by Shahid Ahmed (en)
World Youth U16 Olympiad 2022 R3: India suffers a loss against Kazakhstan by a minimum margin

@ 05/10/2022 by Shahid Ahmed (en)
World Youth U16 Olympiad 2022 R2: Mexico loses to India 0.5-3.5

@ 04/10/2022 by Shahid Ahmed (en)
World Youth U16 Olympiad 2022 R1: India whitewashes Panama 4-0

@ 03/10/2022 by Shahid Ahmed (en)
Vishy Anand becomes the new FIDE Deputy President

@ 08/08/2022 by ChessBase India (en)
Anand speaks on the Indian youngsters, Olympiad 2022 and the FIDE elections

@ 04/08/2022 by Himank Ghosh (en)
44th Chess Olympiad Anthem - Vanakkam Chennai Chess is out now

@ 21/07/2022 by Shahid Ahmed (en)
The girl who broke all the barriers: Judit Polgar, the Queen of Chess

@ 20/07/2022 by Himank Ghosh (en)
The Ding Liren Interview on Candidates 2022

@ 09/07/2022 by Himank Ghosh (en)
How to balance chess and studies ft. Vantika Agarwal

@ 05/07/2022 by Himank Ghosh (en)
Candidates 2022 R14: Nepomniachtchi remains unscathed, Ding Liren second

@ 05/07/2022 by Shahid Ahmed (en)
नेपो ही बने कैंडिडैट के राजा ,डिंग को दूसरा स्थान

@ 05/07/2022 by Niklesh Jain (hi)
Ian Nepomniachtchi wins Candidates 2022 with a round to spare

@ 04/07/2022 by Shahid Ahmed (en)
Breaking News: India will field third team in the Open section of 44th Chess Olympiad

@ 03/07/2022 by Shahid Ahmed (en)
कैंडिडैट R 12 : नेपोमिन्सी का खिताब लगभग तय

@ 03/07/2022 by Niklesh Jain (hi)
Candidates 2022 R12: Radjabov dashes Ding Liren's hopes

@ 02/07/2022 by Shahid Ahmed (en)
कैंडिडैट R11 : अलीरेजा को हरा ,नेपो खिताब की ओर

@ 01/07/2022 by Niklesh Jain (hi)
Candidates 2022 R11: Hyperbullet chess derails Firouzja

@ 01/07/2022 by Shahid Ahmed (en)
कैंडिडैट R10 : दूसरे स्थान की लड़ाई हुई रोचक

@ 30/06/2022 by Niklesh Jain (hi)
Candidates 2022 R10: Nakamura vanquishes Firouzja

@ 30/06/2022 by Shahid Ahmed (en)
कैंडिडैट R 9: कारुआना से ड्रॉ खेल नेपो की बढ़त मजबूत

@ 28/06/2022 by Niklesh Jain (hi)
Candidates 2022 R9: A day of firsts

@ 28/06/2022 by Shahid Ahmed (en)
कैंडिडैट R 8 : नाकामुरा की कारुआना पर जीत से बढ़ा रोमांच

@ 27/06/2022 by Niklesh Jain (hi)
Candidates 2022 R8: Nakamura wins a positional masterpiece

@ 27/06/2022 by Shahid Ahmed (en)
फीडे कैंडिडैट R 7 : नेपोमिन्सी और कारुआना का जलवा

@ 26/06/2022 by Niklesh Jain (hi)
Candidates 2022 R7: Fabulous Fabiano showcases fantastic technique

@ 26/06/2022 by Shahid Ahmed (en)
फीडे कैंडिडैटस R6 : नेपोमिन्सी नें डूड़ा को दी मात

@ 24/06/2022 by Niklesh Jain (hi)
Candidates 2022 R6: Nepomniachtchi becomes 'The Shark'

@ 24/06/2022 by Shahid Ahmed (en)
Candidates 2022 R5: Be a Shark! - Magnus Carlsen

@ 23/06/2022 by Shahid Ahmed (en)
फीडे कैंडिडैट R 5 : नेपोमिन्सी की एकल बढ़त बरकरार

@ 23/06/2022 by Niklesh Jain (hi)
Candidates 2022 R4: Nepomniachtchi crushes Firouzja

@ 22/06/2022 by Shahid Ahmed (en)
Candidates 2022 R3: Nakamura douses fiery Firouzja

@ 20/06/2022 by Shahid Ahmed (en)
फीडे कैंडिडैट R2 : नाकामुरा की जोरदार वापसी

@ 19/06/2022 by Niklesh Jain (hi)
Candidates 2022 R2: Nakamura strikes back

@ 19/06/2022 by Shahid Ahmed (en)
फीडे कैंडीडेट R1 : नेपो-कारुआना नें जीत से खोला खाता

@ 18/06/2022 by Niklesh Jain (hi)
Candidates 2022 R1: Caruana and Nepomniachtchi start with a win

@ 18/06/2022 by Shahid Ahmed (en)
The highly anticipated FIDE Candidates 2022 starts today

@ 17/06/2022 by Shahid Ahmed (en)
फीडे कैंडीडेट्स 2022 : कौन जीतेगा खिताब ?

@ 16/06/2022 by Niklesh Jain (hi)
44th Chess Olympiad Official Logo, Mascot and Hashtag unveil

@ 10/06/2022 by Shahid Ahmed (en)
Ding Liren earns the final spot in the Candidates 2022

@ 19/05/2022 by Shahid Ahmed (en)
फीडे कैंडीडेट्स : कार्याकिन की जगह खेलेंगे डिंग लीरेन

@ 18/05/2022 by Niklesh Jain (hi)
Vishy Anand would become the Deputy President if Dvorkovich wins the FIDE Presidential Elections 2022

@ 12/05/2022 by ChessBase India (en)
AICF announces biggest-ever Indian squad for 44th Chess Olympiad

@ 02/05/2022 by All India Chess Federation (en)
वेसली सो ने जीता तीसरे फीडे ग्रां प्री का खिताब

@ 06/04/2022 by Niklesh Jain (hi)
FIDE signs contract with AICF for the 2022 Chess Olympiad

@ 02/04/2022 by ChessBase India (en)
Hikaru Nakamura and Richard Rapport in the Candidates 2022

@ 30/03/2022 by Shahid Ahmed (en)
Russia and Belarus teams suspended from Official FIDE tournaments

@ 25/03/2022 by ChessBase India (en)
FIDE Ethics imposes a six-month ban on Karjakin

@ 22/03/2022 by ChessBase India (en)
हंगरी के रिचर्ड रापोर्ट नें जीता बेलग्रेड ग्रां प्री का खिताब

@ 14/03/2022 by Niklesh Jain (hi)
Richard Rapport wins FIDE Belgrade GP 2022, now World no.7

@ 14/03/2022 by Shahid Ahmed (en)
Belgrade GP SF TB: Andreikin eliminates Giri

@ 12/03/2022 by Shahid Ahmed (en)
बेलग्रेड फीडे ग्रां प्री : रिचर्ड रापोर्ट फाइनल में पहुंचे

@ 11/03/2022 by Niklesh Jain (hi)
Belgrade GP SF2: Richard Rapport advances to the Finals

@ 11/03/2022 by Shahid Ahmed (en)
Belgrade GP SF1: Rapport beats MVL

@ 10/03/2022 by Shahid Ahmed (en)
बेलग्रेड फीडे ग्रां प्री : रिचर्ड के कदम फाइनल की ओर

@ 10/03/2022 by Niklesh Jain (hi)
Belgrade GP R6: Andreikin, Giri, Rapport and MVL advance to the Semifinals

@ 08/03/2022 by Shahid Ahmed (en)
बेलग्रेड फीडे ग्रां प्री : रिचर्ड की हार पर टिकी विदित की उम्मीद

@ 07/03/2022 by Niklesh Jain (hi)
Belgrade GP R5: Rapport beats Vidit

@ 07/03/2022 by Shahid Ahmed (en)
क्या फीडे ग्रां प्री के प्ले ऑफ में पहुंचेंगे विदित ?

@ 05/03/2022 by Niklesh Jain (hi)
Belgrade GP R4: Vachier-Lagrave wins to take sole lead in Pool D

@ 05/03/2022 by Shahid Ahmed (en)
Belgrade GP R3: Harikrishna holds Anish Giri to a draw

@ 04/03/2022 by Shahid Ahmed (en)
बेलग्रेड फीडे ग्रां प्री : विदित की लगातार दूसरी जीत

@ 03/03/2022 by Niklesh Jain (hi)
Belgrade GP R2: Vidit beats Fedoseev to take a full point lead in Pool C

@ 03/03/2022 by Shahid Ahmed (en)
Belgrade GP R1: Vidit scores a fiery win against Shirov

@ 02/03/2022 by Shahid Ahmed (en)
2nd leg of FIDE Grand Prix 2022 to begin in Belgrade with Vidit and Hari

@ 01/03/2022 by Ratnesh Ranjan (en)
FIDE Council condemns Russia's military action in Ukraine

@ 28/02/2022 by ChessBase India (en)
Invincible Nakamura wins FIDE Berlin GP 2022, his first Classical tournament in over 27 months

@ 18/02/2022 by Shahid Ahmed (en)
हिकारु नाकामुरा बने बर्लिन फीडे ग्रां प्री 2022 के विजेता

@ 18/02/2022 by Niklesh Jain (hi)
Tie-breaks to determine FIDE Berlin GP 2022 winner

@ 17/02/2022 by Shahid Ahmed (en)
फीडे ग्रां प्री 2022 - टाईब्रेक से होगा खिताब का फैसला

@ 17/02/2022 by Niklesh Jain (hi)
Berlin GP: An exciting start to the Finals

@ 16/02/2022 by Shahid Ahmed (en)
फीडे ग्रां प्री 2022: फ़ाइनल : नाकामुरा -अरोनियन की बाजी बराबरी पर छूटी

@ 16/02/2022 by Niklesh Jain (hi)
अरोनियन या नाकामुरा ? कौन जीतेगा बर्लिन ग्रां प्री का खिताब

@ 14/02/2022 by Niklesh Jain (hi)
Berlin GP: Undefeated Aronian and Nakamura advance to the Finals

@ 14/02/2022 by Shahid Ahmed (en)
Berlin GP: Aronian and Nakamura move closer to the Finals

@ 13/02/2022 by Shahid Ahmed (en)
Berlin GP: Rapport and Leinier win tie-breaks to reach Semifinals

@ 12/02/2022 by Shahid Ahmed (en)
Berlin GP R6: Nakamura makes a great escape against Esipenko

@ 11/02/2022 by Shahid Ahmed (en)
फीडे ग्रां प्री 2022 :अब नाकामुरा भी सेमी फाइनल में

@ 11/02/2022 by Niklesh Jain (hi)
Berlin GP R5: Aronian storms into the Semifinals, Nakamura blazes Grischuk

@ 10/02/2022 by Shahid Ahmed (en)
फीडे ग्रां प्री 2022: R5 : अरोनियन पहुंचे अंतिम चार में

@ 10/02/2022 by Niklesh Jain (hi)
Berlin GP R4: Vidit and Harikrishna still in the hunt

@ 08/02/2022 by Shahid Ahmed (en)
फीडे ग्रां प्री 2022: R4 : विदित नें अरोनियन से खेला ड्रॉ

@ 08/02/2022 by Niklesh Jain (hi)
Berlin GP R3: Vidit Gujrathi decimates Daniil Dubov

@ 07/02/2022 by Shahid Ahmed (en)
फीडे ग्रां प्री 2022: R3 : डुबोव को हरा विदित की शानदार वापसी

@ 07/02/2022 by Niklesh Jain (hi)
Berlin GP R2: Nakamura, Rapport and Leinier score a win

@ 06/02/2022 by Shahid Ahmed (en)
फीडे ग्रां प्री 2022: R2 : हरिकृष्णा नें बर्लिन में वेसली को छकाया

@ 06/02/2022 by Niklesh Jain (hi)
Berlin GP R1: Aronian beats Vidit, Harikrishna draws

@ 05/02/2022 by Shahid Ahmed (en)
फीडे ग्रां प्री 2022 : R1: अरोनियन से हारे विदित

@ 05/02/2022 by Niklesh Jain (hi)
Vidit and Harikrishna will be in action at FIDE Berlin GP 2022 starting today

@ 04/02/2022 by Shahid Ahmed (en)
फीडे ग्रां प्री 2022 : अरोनियन से विदित तो शिरोव से टकराएँगे हरिकृष्णा

@ 03/02/2022 by Niklesh Jain (hi)
फीडे ग्रां प्री 2022 : विदित और हरिकृष्णा के पास सुनहरा मौका !

@ 25/01/2022 by Niklesh Jain (hi)
Vidit and Harikrishna aim for Candidates qualification at FIDE Grand Prix 2022

@ 23/01/2022 by Shahid Ahmed (en)
World Chess Championship - the Arena

@ 06/12/2021 by V Saravanan (en)
Dubai 2020 World School: Velammal Nexus tops Group A

@ 27/11/2021 by Shahid Ahmed (en)
विश्व चैंपियनशिप : नए नियम से क्या नया विश्व चैम्पियन मिलेगा ?

@ 15/11/2021 by Niklesh Jain (hi)
विश्व रैपिड और ब्लिट्ज़ 2021 : कार्लसन ,हम्पी ,लागनों पर खिताब बचाने की चुनौती

@ 14/11/2021 by Niklesh Jain (hi)
चीन की लेई टिंगजी बनी फीडे महिला ग्रांड स्विस विजेता

@ 09/11/2021 by Niklesh Jain (hi)
अलीरेजा नें जीता ग्रांड स्विस , करूआना बने उपविजेता

@ 09/11/2021 by Niklesh Jain (hi)
Fiery Firouzja clinches FIDE chess.com Grand Swiss 2021, Qualifies to the Candidates with Caruana

@ 08/11/2021 by Shahid Ahmed (en)
Grand Swiss R10: Firouzja is back at the top and World no.4 once again

@ 07/11/2021 by Shahid Ahmed (en)
Grand Swiss R9: Caruana ends Firouzja's unbeaten run, Howell joins the three-way lead

@ 06/11/2021 by Shahid Ahmed (en)
फीडे ग्रांड स्विस R9 : करूआना की अलीरेजा पर जीत से गर्माया माहौल , शशिकिरण ने भी की वापसी

@ 06/11/2021 by Niklesh Jain (hi)
फीडे महिला ग्रांड स्विस R9 : जीत से जगाई हरिका नें उम्मीद

@ 06/11/2021 by Niklesh Jain (hi)
Grand Swiss R8: Firouzja beats Sasikiran, extends his sole lead and now World no.4

@ 05/11/2021 by Shahid Ahmed (en)
Grand Swiss R7: Sasikiran draws with World no.10 Maxime Vachier-Lagrave

@ 04/11/2021 by Shahid Ahmed (en)
फीडे ग्रांड स्विस R7 : शशि नें मकसीम से खेला ड्रॉ अब अलीरेजा से सामना

@ 04/11/2021 by Niklesh Jain (hi)
फीडे महिला ग्रांड स्विस R7 : हरिका को जीत की सख्त जरूरत

@ 04/11/2021 by Niklesh Jain (hi)
Grand Swiss R6: Sasikiran joins the five-way lead

@ 02/11/2021 by Shahid Ahmed (en)
फीडे महिला ग्रांड स्विस R6 : जीत से चूकी हरिका

@ 02/11/2021 by Niklesh Jain (hi)
फीडे ग्रांड स्विस R6 : शशिकिरण सयुंक्त बढ़त मे शामिल

@ 02/11/2021 by Niklesh Jain (hi)
Grand Swiss R5: Sasikiran beats Fedoseev

@ 01/11/2021 by Shahid Ahmed (en)
Grand Swiss R4: Harikrishna and Vaishali score a win

@ 31/10/2021 by Shahid Ahmed (en)
Grand Swiss R3: Harika squeezes water from stone

@ 30/10/2021 by Shahid Ahmed (en)
फीडे ग्रांड स्विस R3 : निहाल नें फिर दिखाया कमाल

@ 30/10/2021 by Niklesh Jain (hi)
फीडे महिला ग्रांड स्विस R3 : स्टेफनोवा को हरा हरिका ने पकड़ी रफ्तार

@ 30/10/2021 by Niklesh Jain (hi)
Peter Anand clinches Gold at FIDE World Amateur u-2000

@ 29/10/2021 by Shahid Ahmed (en)
Grand Swiss R2: Tenacious Nihal survives the Caruana challenge

@ 29/10/2021 by Shahid Ahmed (en)
फीडे ग्रांड स्विस R2 : निहाल से नहीं जीत पाये करूआना

@ 29/10/2021 by Niklesh Jain (hi)
Grand Swiss R1: Arjun Erigaisi splits the point with Andrey Esipenko

@ 28/10/2021 by Shahid Ahmed (en)
फीडे ग्रांड स्विस R1: निहाल सरीन की जीत से शुरुआत

@ 28/10/2021 by Niklesh Jain (hi)
FIDE chess.com Grand Swiss 2021 starts today

@ 27/10/2021 by Shahid Ahmed (en)
फीडे ग्रांड स्विस 2021: आखिरकार हुआ शुभारंभ

@ 27/10/2021 by Niklesh Jain (hi)
फीडे ग्रांड स्विस : विदित और हरिका पर होगी नजरे

@ 08/10/2021 by Niklesh Jain (hi)
विश्व महिला टीम चैंपियनशिप - भारत बना उपविजेता !

@ 03/10/2021 by Niklesh Jain (hi)
India wins a historic Silver at World Women's Team Championship 2021

@ 03/10/2021 by Shahid Ahmed (en)
भारत फीडे विश्व टीम चैंपियनशिप के फाइनल में पहुंचा

@ 02/10/2021 by Niklesh Jain (hi)
World Women's Team 2021 SF: India advances to the Finals, sets up a clash with Russia

@ 02/10/2021 by Shahid Ahmed (en)
विश्व महिला टीम : हरिका - मेरी नें दिखाया दम ,सेमी फाइनल पहुंचे भारत के कदम ,पहली बार पदक पक्का

@ 01/10/2021 by Niklesh Jain (hi)
World Women's Team 2021 QF: India eliminates Kazakhstan and advances to the Semifinals

@ 01/10/2021 by Shahid Ahmed (en)
World Women's Team 2021 R5: India will face Kazakhstan in the Quarterfinals

@ 30/09/2021 by Shahid Ahmed (en)
विश्व महिला टीम चैंपियनशिप : भारत क्वाटर फाइनल में

@ 29/09/2021 by Niklesh Jain (hi)
World Women's Team 2021 R3-4: India advances to the Quarterfinals with a round to spare

@ 29/09/2021 by Shahid Ahmed (en)
विश्व महिला टीम चैंपियनशिप : भारत नें स्पेन को हराया

@ 28/09/2021 by Niklesh Jain (hi)
World Women's Team 2021 R1-2: India makes a steady start

@ 28/09/2021 by Shahid Ahmed (en)
विश्व महिला टीम चैंपियनशिप - अजरबैजान से है पहली टक्कर

@ 27/09/2021 by Niklesh Jain (hi)
Harika will spearhead India at FIDE World Women's Team Championship 2021

@ 27/09/2021 by Shahid Ahmed (en)
MVP of Team India - Harika on her performance at FIDE Online Olympiad 2021

@ 21/09/2021 by Shahid Ahmed (en)
विश्व महिला टीम चैंपियनशिप मे हरिका पर होगा भार

@ 19/09/2021 by Niklesh Jain (hi)
ऑनलाइन ओलंपियाड :टूटा सपना : यूएसए से हारा भारत : कांस्य पदक से करना होगा संतोष

@ 15/09/2021 by Niklesh Jain (hi)
FIDE Online Olympiad 2021 SF: USA eliminates India

@ 14/09/2021 by Shahid Ahmed (en)
FIDE Online Olympiad 2021 QF: India vanquishes Ukraine to advance to the Semifinals

@ 13/09/2021 by Shahid Ahmed (en)
ऑनलाइन ओलंपियाड : उक्रेन से टकराने भारत तैयार

@ 12/09/2021 by Niklesh Jain (hi)
ऑनलाइन ओलंपियाड : भारत पहुंचा क्वाटर फाइनल , उक्रेन से होगा मुकाबला

@ 10/09/2021 by Niklesh Jain (hi)
FIDE Online Olympiad 2021 R7-9: India tops Pool B, advances to the Quarterfinals

@ 10/09/2021 by Shahid Ahmed (en)
फीडे ऑनलाइन ओलंपियाड D2 :भारत पहुंचा शीर्ष पर

@ 09/09/2021 by Niklesh Jain (hi)
FIDE Online Olympiad 2021 R4-6: India ascends to the top

@ 09/09/2021 by Shahid Ahmed (en)
फीडे ऑनलाइन ओलंपियाड D 1 : मिस्र और स्वीडन पर भारत की जीत , फ्रांस नें चौंकाया

@ 08/09/2021 by Niklesh Jain (hi)
FIDE Online Olympiad 2021 R1-3: Team India off to a flying start

@ 08/09/2021 by Shahid Ahmed (en)
मिश्र के खिलाफ भारत करेगा अभियान की शुरुआत

@ 06/09/2021 by Niklesh Jain (hi)
FIDE Online Olympiad 2021 Day 3: Nepal, Hong Kong and Lebanon advance

@ 23/08/2021 by Shahid Ahmed (en)
FIDE Online Olympiad 2021: Everything on the line after Day 2

@ 22/08/2021 by Shahid Ahmed (en)
FIDE Online Olympiad starts off with 400+ games on Day 1

@ 21/08/2021 by Shahid Ahmed (en)
FIDE Chess.com Grand Swiss tournaments to be held in Riga

@ 11/08/2021 by Shahid Ahmed (en)
Jan-Krzysztof Duda clinches FIDE World Cup 2021

@ 06/08/2021 by Shahid Ahmed (en)
पोलैंड के यान डूड़ा बने फीडे विश्व कप 2021 के विजेता

@ 05/08/2021 by Niklesh Jain (hi)
Carlsen composes a symphony of positional sacrifice

@ 05/08/2021 by Shahid Ahmed (en)
Jan-Krzysztof Duda shatters Carlsen's World Cup dreams

@ 04/08/2021 by Shahid Ahmed (en)
विश्व कप फिर बना कार्लसन का ख्वाब ,डूड़ा ने दी मात

@ 03/08/2021 by Niklesh Jain (hi)
Alexandra Kosteniuk wins the FIDE Women's World Cup 2021

@ 03/08/2021 by Shahid Ahmed (en)
FIDE Women's World Cup 2021 Final 1: Kosteniuk swindles Goryachkina

@ 02/08/2021 by Shahid Ahmed (en)
शतरंज ओलंपियाड 2021 : विश्वनाथन आनंद करेंगे भारतीय टीम का नेत्तृत्व

@ 01/08/2021 by Niklesh Jain (hi)
Vishy Anand to lead the strongest team India at FIDE Online Olympiad 2021

@ 31/07/2021 by Shahid Ahmed (en)
FIDE World Cup 2021 QF TB: Resilient Karjakin knocks out Shankland

@ 31/07/2021 by Shahid Ahmed (en)
विदित हुए विश्व कप से बाहर ,सपना टूटा हौसला नहीं

@ 30/07/2021 by Niklesh Jain (hi)
FIDE World Cup 2021 QF2: Duda eliminates Vidit

@ 30/07/2021 by Shahid Ahmed (en)
FIDE World Cup 2021 QF1: Carlsen and Shankland score convincing wins

@ 29/07/2021 by Shahid Ahmed (en)
विश्व कप QF - विदित और डूड़ा की पहली बाजी अनिर्णीत

@ 29/07/2021 by Niklesh Jain (hi)
FIDE World Cup 2021 R5 TB: Carlsen wins an epic match against Esipenko

@ 28/07/2021 by Shahid Ahmed (en)
फीडे विश्व कप - QF - विदित से होगा डूड़ा का मुक़ाबला

@ 28/07/2021 by Niklesh Jain (hi)
FIDE World Cup 2021 R5.2: Vidit and Shankland through to the Quarterfinals

@ 27/07/2021 by Shahid Ahmed (en)
विदित नें रचा इतिहास : विश्व कप के अंतिम 8 में पहुंचे

@ 26/07/2021 by Niklesh Jain (hi)
FIDE World Cup 2021 R5.1: Vidit makes a great escape

@ 26/07/2021 by Shahid Ahmed (en)
फीडे विश्व कप R 5.1 : विदित नें बचाई मुश्किल बाजी

@ 25/07/2021 by Niklesh Jain (hi)
FIDE World Cup 2021 R4 TB: Carlsen makes his way to the Round of 16

@ 25/07/2021 by Shahid Ahmed (en)
FIDE World Cup 2021 R4.2: Vidit storms into Round of 16

@ 24/07/2021 by Shahid Ahmed (en)
बुलंद इरादो के साथ विदित विश्व कप के अंतिम 16 में

@ 24/07/2021 by Niklesh Jain (hi)
FIDE World Cup 2021 R4.1: Vidit beats Xiong, Pragg holds MVL to a draw

@ 23/07/2021 by Shahid Ahmed (en)
विश्व कप R4.1 : विदित नें भुनाया मौका ,जेफ्री को हराया

@ 22/07/2021 by Niklesh Jain (hi)
फीडे विश्व कप : विदित - अधिबन मुक़ाबले नें रोकी साँसे

@ 21/07/2021 by Niklesh Jain (hi)
FIDE World Cup 2021 R3 TB: Vidit wins a thriller against Adhiban

@ 21/07/2021 by Shahid Ahmed (en)
FIDE World Cup 2021 R3.2: Harikrishna through to Round 4, Adhiban makes a comeback

@ 20/07/2021 by Shahid Ahmed (en)
FIDE World Cup 2021 R3.1: Harikrishna, Vidit and Pragg score

@ 19/07/2021 by Shahid Ahmed (en)
फीडे विश्व कप R3.1:अधिबन से जीते विदित : हरिकृष्णा , प्रग्गानंधा को जीत तो निहाल ,हरिका को मिली हार

@ 18/07/2021 by Niklesh Jain (hi)
Proposals to change FIDE's rating and title regulations

@ 18/07/2021 by Shahid Ahmed (en)
FIDE World Cup 2021 R2 TB: Vidit conquers Fier

@ 18/07/2021 by Shahid Ahmed (en)
फीडे विश्व कप - टाईब्रेक जीत विदित तीसरे दौर में

@ 18/07/2021 by Niklesh Jain (hi)
फीडे विश्व कप R 2.2- निहाल -प्रग्गानंधा फिर चमके

@ 17/07/2021 by Niklesh Jain (hi)
FIDE World Cup 2021 R2.2: Harikrishna, Adhiban, Pragg, Nihal and Harika advance to Round 3

@ 17/07/2021 by Shahid Ahmed (en)
FIDE World Cup 2021 R2.1: Gukesh holds Dubov to a draw

@ 16/07/2021 by Shahid Ahmed (en)
फीडे विश्व कप R2 : हरिका ,अधिबन ,प्रग्गानंधा जीते

@ 16/07/2021 by Niklesh Jain (hi)
SRCC clinches FIDE Binance Business Schools Super Cup 2021

@ 15/07/2021 by Tarini Goyal (en)
FIDE World Cup 2021 R1 TB: Gukesh advances to Round 2

@ 15/07/2021 by Shahid Ahmed (en)
FIDE World Cup 2021 R1.2: Gukesh to play tie-breaks

@ 14/07/2021 by Shahid Ahmed (en)
फीडे विश्व कप R:1.2 - गुकेश करेंगे टाईब्रेक का सामना

@ 14/07/2021 by Niklesh Jain (hi)
FIDE announces Online Olympiad 2021

@ 13/07/2021 by Shahid Ahmed (en)
FIDE World Cup 2021 R1.1: Indian Men and Women off to a fantastic start

@ 13/07/2021 by Shahid Ahmed (en)
फीडे विश्व कप का आरंभ - भारत की अच्छी शुरुआत

@ 13/07/2021 by Niklesh Jain (hi)
फीडे नें जारी की विश्व कप शतरंज 2021 की अंतिम सूची

@ 22/06/2021 by Niklesh Jain (hi)
FIDE and World Chess announce Grand Prix 2022

@ 19/06/2021 by Shahid Ahmed (en)
फीडे ग्रां प्री 2022 की घोषणा , बदला फॉर्मेट , भारत से किसकी खेलने की संभावना ?

@ 18/06/2021 by Niklesh Jain (hi)
Sitges will host the FIDE World Women's Team Championship

@ 07/06/2021 by Shahid Ahmed (en)
2022 फीडे कैंडीडेट में कोनेरु हम्पी को मिला प्रवेश

@ 03/06/2021 by Niklesh Jain (hi)
फीडे जिब्राल्टर महिला ग्रां प्री R1 - 3 जीत से हुआ आरंभ

@ 23/05/2021 by Niklesh Jain (hi)
गिब्राल्टर महिला ग्रां प्री - हम्पी नहीं आएंगी नजर

@ 21/05/2021 by Niklesh Jain (hi)
FIDE Candidates 2020 R14: Redemption, Hat-trick and Retirement

@ 28/04/2021 by Shahid Ahmed (en)
Ian Nepomniachtchi wins FIDE Candidates 2020 with a round to spare

@ 27/04/2021 by Shahid Ahmed (en)
Candidates 2020-21 R12: Giri beats Caruana with the black pieces

@ 25/04/2021 by Shahid Ahmed (en)
Candidates 2020-21 R11: Giri scores a thumping win over Ding Liren

@ 24/04/2021 by Shahid Ahmed (en)
Iniyan wins Silver at the 1st FIDE World University Online Individual Blitz Championship

@ 23/03/2021 by Shahid Ahmed (en)
पी इनियन नें जीता फीडे यूनिवर्सिटी ब्लिट्ज़ रजत पदक

@ 23/03/2021 by Niklesh Jain (hi)
विश्व यूनिवर्सिटी शतरंज - इनियन होंगे शीर्ष भारतीय

@ 12/03/2021 by Niklesh Jain (hi)
GM Iniyan will start as the top Indian in 1st FIDE World University Online Individual Blitz

@ 12/03/2021 by Shahid Ahmed (en)
FIDE approves hybrid format for World Cup 2021 qualifiers

@ 11/03/2021 by Shahid Ahmed (en)
ग्रेंके बैंक बना विश्व कॉर्पोरेट शतरंज चैम्पियन

@ 22/02/2021 by Niklesh Jain (hi)
फीडे कॉर्पोरेट विश्व चैंपियनशिप - भारतीय उम्मीद समाप्त , एलआईसी और टीसीआई का अच्छा प्रदर्शन

@ 21/02/2021 by Niklesh Jain (hi)
FIDE Online World Corporate Championship: LIC, TCS Chennai and TCS Bangalore make strong finish

@ 21/02/2021 by Shahid Ahmed (en)
फीडे कॉर्पोरेट विश्व चैंपियनशिप - निहाल नें अनीश से बांटा अंक , प्रग्गा की टीम टॉप पर

@ 20/02/2021 by Niklesh Jain (hi)
FIDE Online World Corporate Championship: Nihal Sarin holds Anish Giri to a draw

@ 20/02/2021 by Shahid Ahmed (en)
LIC will start as the top Indian team in 1st FIDE Online World Corporate Championship

@ 19/02/2021 by Shahid Ahmed (en)
फीडे कैंडीडेट : अप्रैल मे मिलेगा कार्लसन को प्रतिद्वंदी

@ 16/02/2021 by Niklesh Jain (hi)
Call for submissions: FIDE Veterans Support Program 2021

@ 12/02/2021 by Shahid Ahmed (en)
First FIDE World University Online Championships announced

@ 06/02/2021 by Shahid Ahmed (en)
Expo 2020 Dubai to host FIDE World Chess Championship

@ 29/01/2021 by Shahid Ahmed (en)
1st FIDE Online World Corporate Chess Championship 2021 registration is on

@ 28/01/2021 by Shahid Ahmed (en)
How playing online blitz helped Nihal win the Gazprom Brilliancy Prize

@ 23/01/2021 by Sagar Shah (en)
FIDE will provide aid packages to Open Tournaments

@ 22/01/2021 by Shahid Ahmed (en)
Intercontinental ChessKid FIDE Challenge announced

@ 08/01/2021 by Shahid Ahmed (en)
Nihal, Rakshitta and Gukesh win Gold in FIDE Online World Youth Rapid

@ 23/12/2020 by Shahid Ahmed (en)
फीडे यूथ में निहाल ,गुकेश, रक्षिता बने विश्व विजेता

@ 22/12/2020 by Niklesh Jain (hi)
Gukesh and Rakshitta advance to the Finals of FIDE Online World Youth Rapid

@ 22/12/2020 by Shahid Ahmed (en)
विश्व ऑनलाइन यूथ - गुकेश और रक्षिता फाइनल में

@ 21/12/2020 by Niklesh Jain (hi)
Nihal, Gukesh, Rakshitta and Mrinmoy advance to the Semi-Finals of FIDE Online World Cadets and Youth Rapid

@ 21/12/2020 by Shahid Ahmed (en)
विश्व ऑनलाइन यूथ - निहाल सरीन सेमी फाइनल मे

@ 20/12/2020 by Niklesh Jain (hi)
FIDE Online World Cadets and Youth Rapid: 12 Indians advance to the Quarter-Finals

@ 20/12/2020 by Shahid Ahmed (en)
First FIDE Online World Corporate Chess Championship announced

@ 15/12/2020 by Shahid Ahmed (en)
Poland wins the first FIDE Online Olympiad for People with Disabilities

@ 07/12/2020 by Shahid Ahmed (en)
FIDE Online Olympiad for PWD R7: India 2 finishes ahead of India 1

@ 28/11/2020 by Shahid Ahmed (en)
FIDE Online Olympiad for PWD R6: India 1 is still in the hunt

@ 27/11/2020 by Shahid Ahmed (en)
FIDE Online Olympiad for PWD R5: Poland 2 too strong for India 1

@ 26/11/2020 by Shahid Ahmed (en)
FIDE Online Olympiad for PWD R4: India 1 holds top seed Poland 1 to a draw

@ 25/11/2020 by Shahid Ahmed (en)
FIDE Online Olympiad for PWD R3: India 1 in a six-way lead

@ 24/11/2020 by Shahid Ahmed (en)
FIDE Online Olympiad for PWD R2: India 1, 2 and 3 win

@ 23/11/2020 by Shahid Ahmed (en)
FIDE Online Olympiad for PWD R1: India 1 and 4 make a winning start

@ 22/11/2020 by Shahid Ahmed (en)
FIDE launches the First Online Olympiad for People with Disabilities

@ 21/11/2020 by Shahid Ahmed (en)
जिब्राल्टर मे होगी फीडे ग्रां प्री - हम्पी पर होंगी नजरे

@ 30/10/2020 by Niklesh Jain (hi)
फीडे - सयुंक्त राष्ट्र संघ बैठक - आनंद ने लिया भाग

@ 24/07/2020 by Niklesh Jain (hi)
FIDE announces Online Olympiad 2020

@ 30/06/2020 by Shahid Ahmed (en)
Sergey Karjakin in the 50th anniversary of Earth vs Space match

@ 04/06/2020 by Etery Kublashvili (en)
Last chance to be a part of the FIDE Online Trainers Seminar taking place from 29th to 31st May

@ 25/05/2020 by Sagar Shah (en)
कार्लसन और लागनों नें ही जीता फीडे स्टेनिज मेमोरियल

@ 19/05/2020 by Niklesh Jain (hi)
स्टेनिज मेमोरियल :D2: डुबोव और लागनों निकले आगे

@ 17/05/2020 by Niklesh Jain (hi)
स्टेनिज मेमोरियल - D1 : कार्लसन -कोस्टेनियुक बढ़त में

@ 16/05/2020 by Niklesh Jain (hi)
फबियानों करूआना : सर्वश्रेष्ठ नेशन्स कप खिलाड़ी

@ 12/05/2020 by Niklesh Jain (hi)
चीन बना फीडे ऑनलाइन नेशन्स कप का विजेता

@ 11/05/2020 by Niklesh Jain (hi)
फीडे नेशन्स कप:R:9&10 - चीन और अमेरिका फ़ाइनल में ,भारत को खूब खली आनंद की कमी

@ 10/05/2020 by Niklesh Jain (hi)
FIDE Trainers Online Seminar for Indian Subcontinent from 29th to 31st of May 2020

@ 10/05/2020 by Sagar Shah (en)
फीडे नेशन्स कप :R-7&8 भारत की मिली पहली जीत

@ 09/05/2020 by Niklesh Jain (hi)
फीडे नेशन्स कप:R-5&6: आनंद की दहाड़ पर फिर भी नहीं जीते हम

@ 08/05/2020 by Niklesh Jain (hi)
फीडे नेशन्स कप:R 3 & 4 : यूरोप और चीन से हारा भारत

@ 07/05/2020 by Niklesh Jain (hi)
फीडे नेशन्स कप:राउंड 1 & 2:अमेरिका से बराबरी तो रेस्ट ऑफ द वर्ल्ड से हारा भारत

@ 06/05/2020 by Niklesh Jain (hi)
फीडे नेशन्स कप :D1:अमेरिका और रेस्ट ऑफ वर्ल्ड से खेलेगा भारत मुक़ाबला

@ 05/05/2020 by Niklesh Jain (hi)
The biggest rating gainers in Indian chess in the last year

@ 01/05/2020 by Dnyansagar Gadgil (en)
Emil Sutovsky discusses FIDE's policy during the Covid19 pandemic

@ 28/04/2020 by Sagar Shah (en)
फीडे ऑनलाइन नेशन्स कप - विश्वनाथन आनंद के नेत्तृत्व में खेलगी मजबूत भारतीय टीम

@ 24/04/2020 by Niklesh Jain (hi)
जॉर्जिया की नाना दगनिडजे बनी लोसेन ग्रां प्री विजेता

@ 13/03/2020 by Niklesh Jain (hi)
फीडे महिला ग्रां प्री R 9 - जॉर्जिया की दगनिडजे को एकल बढ़त

@ 12/03/2020 by Niklesh Jain (hi)
लोसेन महिला ग्रां प्री R6:कोस्टेनियुक से हारी हरिका

@ 08/03/2020 by Niklesh Jain (hi)
लोसेन महिला ग्रां प्री R5:हरिका गोरयाचकिना मैच ड्रॉ ,बढ़त बरकरार

@ 07/03/2020 by Niklesh Jain (hi)
लोसेन महिला ग्रां प्री R4:हरिका ने दगनिडजे को हराया , बढ़त बरकरार

@ 06/03/2020 by Niklesh Jain (hi)
लोसेन महिला ग्रां प्री R3 : विश्व चैम्पियन जु वेंजून को हराकर हरिका सयुंक्त पहले स्थान पर पहुंची

@ 05/03/2020 by Niklesh Jain (hi)
लोसेन महिला ग्रां प्री R2- गोरयाचकिना बनी विश्व नंबर 3

@ 04/03/2020 by Niklesh Jain (hi)
लोसेन महिला ग्रां प्री R1:हरिका नें क्रमलिंग से ड्रॉ खेला

@ 03/03/2020 by Niklesh Jain (hi)
भारत के प्रग्गानंधा बने लंदन फीडे ओपन विजेता

@ 07/12/2019 by Niklesh Jain (hi)
लंदन फीडे ओपन - प्रग्गानंधा खिताब जीतने के करीब

@ 06/12/2019 by Niklesh Jain (hi)
प्रग्गानंधा नें रचा इतिहास :सबसे कम उम्र में 2600 पार !

@ 05/12/2019 by Niklesh Jain (hi)
लंदन फीडे ओपन:प्रग्गानंधा की 5वी जीत,2600 के करीब

@ 04/12/2019 by Niklesh Jain (hi)
लंदन फीडे ओपन - चार जीत के बाद प्रग्गा नें खेला ड्रॉ

@ 03/12/2019 by Niklesh Jain (hi)
लंदन फीडे ओपन - प्रग्गानंधा की बेहतरीन जीत

@ 01/12/2019 by Niklesh Jain (hi)
लंदन फीडे ओपन - अरविंद -प्रग्गा की अच्छी शुरुआत

@ 30/11/2019 by Niklesh Jain (hi)
हिमल गुसैन नें जीता सुनीता सिंह मेमोरियल फीडे रेटिंग

@ 14/11/2019 by Niklesh Jain (hi)
Stranded in the Italian

@ 08/11/2019 by Sagar Shah (en)
Grand Swiss final: Wang Hao is the all taking winner

@ 23/10/2019 by Satanick Mukhuty (en)
Grand Swiss R10: Who will qualify for the Candidates 2020?

@ 21/10/2019 by Satanick Mukhuty (en)
Grand Swiss R09: An array of strong performances with Vishy leading the way

@ 20/10/2019 by Satanick Mukhuty (en)
Grand Swiss R08: Vishy inches closer to the top

@ 19/10/2019 by Satanick Mukhuty (en)
प्रदीप पाठक बने सीनियर उत्तर प्रदेश शतरंज चैम्पियन

@ 19/10/2019 by Nitesh srivastava (hi)
Ramesh wins Mark Dvoretsky Award

@ 19/10/2019 by Shahid Ahmed (en)
Grand Swiss R07: Aronian joins the lead, a mixed day for Indians

@ 18/10/2019 by Satanick Mukhuty (en)
Breaking news! Raunak Sadhwani is India's 65th GM

@ 18/10/2019 by Sagar Shah (en)
Grand Swiss R06: Vishy Anand's instructive lesson in Spanish

@ 16/10/2019 by Satanick Mukhuty (en)
Grand Swiss R05: The resurgence of the World Champion

@ 15/10/2019 by Satanick Mukhuty (en)
Grand Swiss R04: Magnus Carlsen survives a massive scare

@ 14/10/2019 by Satanick Mukhuty (en)
Grand Swiss R03: Adhiban and Vidit lead the Indian contingent

@ 13/10/2019 by Satanick Mukhuty (en)
Grand Swiss R02: Adhiban on a roll, Vishy bounces back

@ 12/10/2019 by Satanick Mukhuty (en)
Grand Swiss R01: Vishy's misfortune and Raunak's bravado

@ 11/10/2019 by Satanick Mukhuty (en)
Live games of Grand Swiss 2019

@ 10/10/2019 by Satanick Mukhuty (en)
Anand's last chance to make it to the Candidates 2020

@ 08/10/2019 by Satanick Mukhuty (en)
Humpy wins Skolkovo FIDE Women's Grand Prix 2019

@ 23/09/2019 by Shahid Ahmed (en)
Humpy takes sole lead in Skolkovo FIDE Women's Grand Prix

@ 20/09/2019 by Shahid Ahmed (en)
Humpy is now World no.3

@ 19/09/2019 by Shahid Ahmed (en)
Humpy and Harika make a solid start at Skolkovo FIDE Women's Grand Prix

@ 15/09/2019 by Shahid Ahmed (en)
जून फीडे रेटिंग:आनंद,हम्पी शीर्ष 10 में, निहाल 2600 पार

@ 02/06/2019 by Niklesh Jain (hi)
FIDE Women`s Candidates Tournament kicks off in Kazan

@ 31/05/2019 by Shahid Ahmed (en)
Rating of Indian chess players reinstated by FIDE

@ 27/05/2019 by FIDE (en)
मॉस्को फीडे ग्रांड प्रिक्स - शुरू हुई सेमीफ़ाइनल की जंग

@ 24/05/2019 by Niklesh Jain (hi)
मई फीडे रेटिंग - भारतीय टीम का बढ़ता कद

@ 03/05/2019 by Niklesh Jain (hi)
FIDE Women's Candidates: Drawing of lots

@ 02/05/2019 by Shahid Ahmed (en)