Candidates 2022 R2: Nakamura strikes back
Magnus Carlsen may not think Hikaru Nakamura has a good chance of winning the tournament. However, the Speed King does not believe in a crawling comeback. He struck back immediately in the second game against Radjabov. The American may not have played a lot of over-the-board tournament games recently, however he has played a lot of online events which certainly helped him in grinding the endgame. Richard Rapport was the only other player who got himself very close to winning against World no.3 Alireza Firouzja on his 19th birthday. Round 3 starts today at 3 p.m. local time, 6:30 p.m. IST. Photo: Steve Bonhage/FIDE
Rapport misses against Firouzja
Richard Rapport got a great opportunity to spoil Firouzja's 19th birthday. The teenager who has shown a lot of fundamental gaps in his endgame, has once again showed his weakness on a big stage. It is one area where he will need to get better soon if he wants to win this event.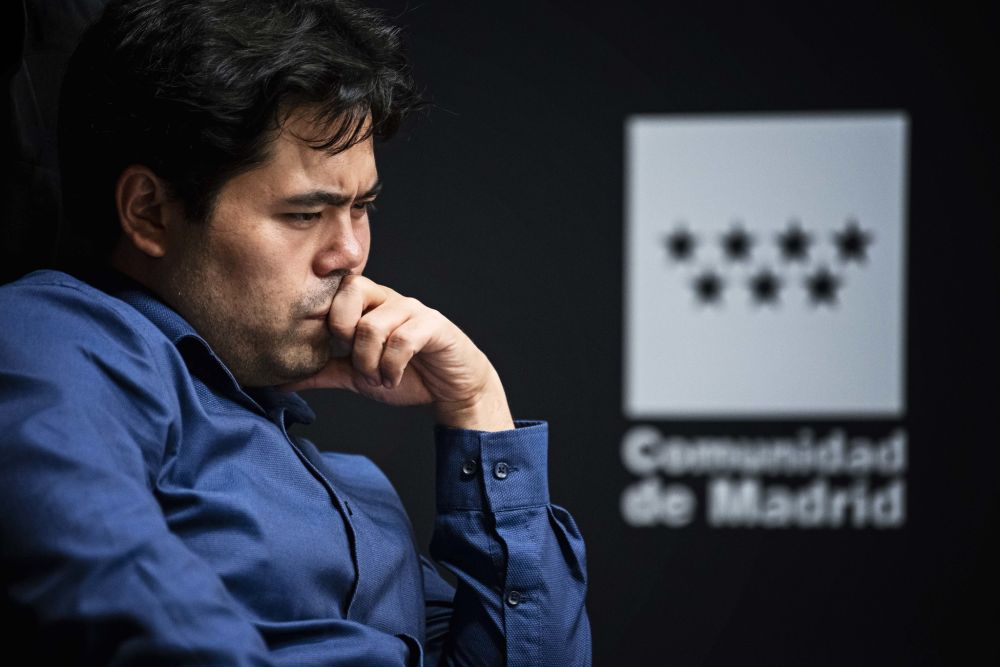 Rapport - Firouzja: 0.5-0.5
World no.3 Alireza Firouzja (FRA, 2793) on his 19th birthday got himself in a precarious situation against World no.8 Richard Rapport (HUN, 2764).
The teenager found himself in a completely lost position on more than one occassion in the double rook endgame against Rapport. The game continued 36.e5 which is also correct. However, the most precise one would be 36.Rg7+ Kh8 and then 37.e5. Anyway, after 36...fxe5 37.fxe5 Rh3 White made a mistake of unnecessary displacement of the king 38.Ke4. Instead, 38.Rg7+ Kh8 39.Rgd7 ensures White's victory as the d4-pawn drops, Black's king is cut-off, White king is better placed, the isolated central pawn is more advanced. What more one could ask to win a rook endgame?
Nakamura - Radjabov: 1-0
Hikaru Nakamura (USA, 2760) might not have played a lot of over-the-board tournaments in recent times. However, he has played a lot of games in various online events. Teimour Radjabov (AZE, 2753) cannot say the same. He took a similar approach as Caruana did before Candidates 2020-21, playing very less events. That eventually showed.
Generally the combination of rook and bishop in the endgame is considered to be superior to a rook and knight. However, in the above position, White's firmly placed centralized knight completely dominates his opponent's bishop. Nakamura kept grinding a relatively equal position until his opponent erred 35...Rd5? The bishop might be tactically defended right now. However, 36.Rc6 drops the a6-pawn. Any move of the bishop at either d7, g4 or h3 would have been fine. 36...Re5+ 37.Kf2 Bd7 38.Rxa6 gxh4 39.gxh4 Re4? worsened things for Black as the fall of the b5-pawn is inevitable. Rest was just a matter of technique, something Nakamura can easily convert into a full point.
Nepomniachtchi - Caruana: 0.5-0.5
For the second consecutive, Ian Nepomniachtchi (2766) did not hesitate to sacrifice a pawn or two to gain an initiative. However, this time Fabiano Caruana (USA, 2783) provided stiff resistance.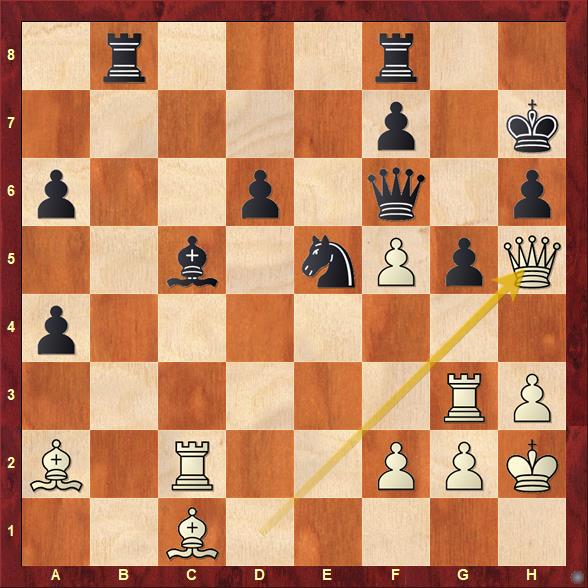 It is evident from Nepomniachtchi's play that he was pushing for the maximum. Caruana does not succumb easily. 29...Rg8 30.Bb2 Rge8 31,Bc1 Rg8 and the game was drawn by repetition.
Duda - Ding Liren: 0.5-0.5
The game between Jan-Krzysztof Duda (POL, 2750) and Ding Liren (CHN, 2806) had a lot of potential for a great battle, but it ended too soon.
Replay Round 2 games
Round 2 results
Bo.
No.
Rtg
Name
Result
Name
Rtg
No.
1
8
2764
GM
Rapport Richard
½ - ½
GM
Firouzja Alireza
2793
5
2
6
2760
GM
Nakamura Hikaru
1 - 0
GM
Radjabov Teimour
2753
4
3
7
2766
GM
Nepomniachtchi Ian
½ - ½
GM
Caruana Fabiano
2783
3
4
1
2750
GM
Duda Jan-Krzysztof
½ - ½
GM
Ding Liren
2806
2
Round 3 pairings
Bo.
No.
Rtg
Name
Result
Name
Rtg
No.
1
2
2806
GM
Ding Liren
GM
Rapport Richard
2764
8
2
3
2783
GM
Caruana Fabiano
GM
Duda Jan-Krzysztof
2750
1
3
4
2753
GM
Radjabov Teimour
GM
Nepomniachtchi Ian
2766
7
4
5
2793
GM
Firouzja Alireza
GM
Nakamura Hikaru
2760
6
Links
---