Grand Swiss R08: Vishy inches closer to the top
In the eighth round of FIDE Chess.com Grand Swiss Isle of Man Vishy Anand registered a crushing victory against Vladimir Fedoseev of Russia to inch closer to the top of the leaderboard. The Madras Tiger is now just half a point behind Fabiano Caruana, David Anton Guijarro, and Levon Aronian who share the lead with 6.0/8 points each. The other notable Indian victory came on the sixtieth board where Soumya Swaminathan beat Zahar Efimenko of Ukraine rated more than 200 Elo points above her. Gukesh D too displayed some very steady chess to outplay Vadim Zvjaginsev who attempted to surprise the youngster with some rather irregular stuff in the opening. In this report we bring you photos, games, analyses, and much more.
Vishy Anand is now just half a point behind the leaders
He started off with a devastating loss in the first round but in the last seven rounds he has shown what exceptional feat of resilience he is capable of. At the age of almost fifty, Vishy Anand still continues to be an inspiration. An epitome of concentration, discipline, and will-power; the Madras Tiger again and again keeps proving his detractors wrong. In the ninth round of Grand Swiss yesterday, Vishy stunned his opponent Vladimir Fedoseev with uncommon dynamism. The Russian had the black pieces and he curiously wasted a couple of tempi with his queen in the opening. This was a good enough cue for Vishy to go all in and storm out his kingside pawns.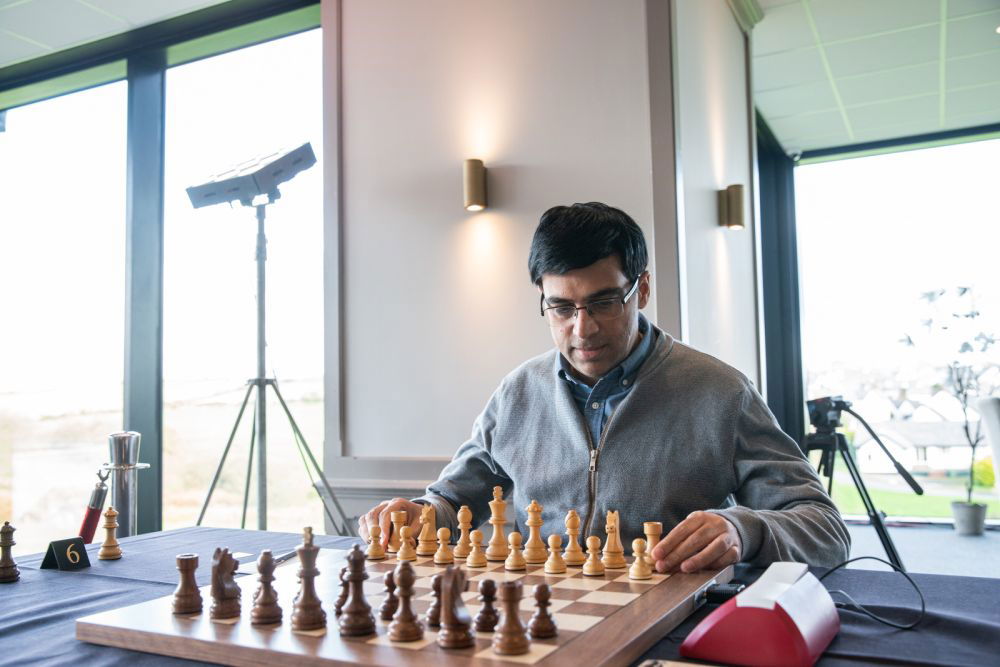 Vishy Anand - Vladimir Fedoseev, Round 8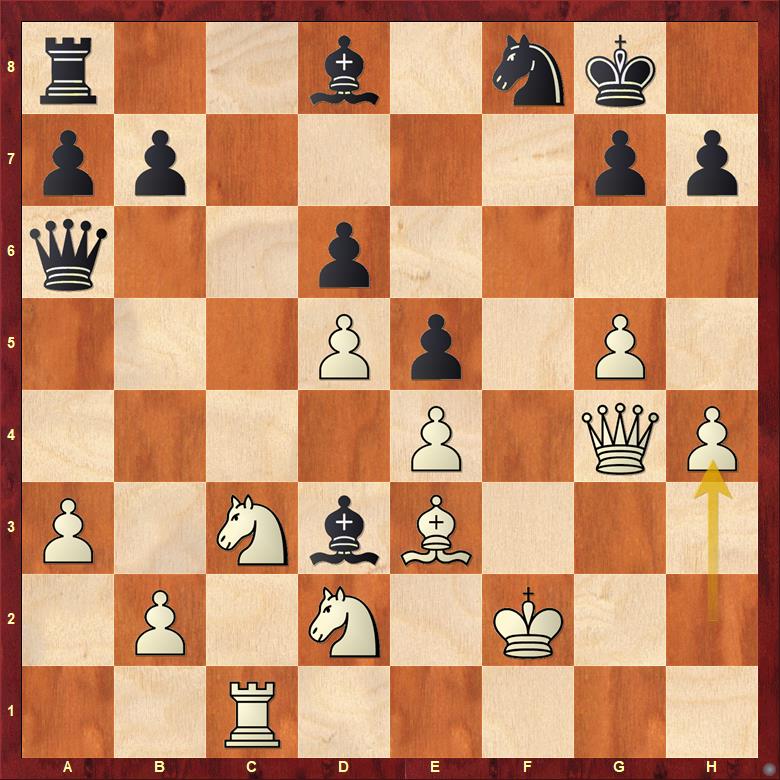 Vishy didn't miss his chance this second time and correctly spotted the problem with 31...Re7, it clearly invites a lethal back-rank infiltration. The game followed 32.Bxd4 exd4 33.Rc8+ Rf7 34.e5 dxe5 35.Nfe4 h5 36.gxh6 Rf4 37.Qe6+ and it was on move 37 Black gave up. Check out the full game below with detailed annotations:
Soumya Swaminathan's wins her second game in a row!
Photo Gallery
Results of all Indians in eighth round
Pairings of all Indians for the next round
Results of top ten boards in eighth round
Top ten board pairings for the next round
---