Grand Swiss R02: Adhiban on a roll, Vishy bounces back
Playing the black pieces, in round two, Adhiban Baskaran displayed some really superior handling of the Open Spanish to outplay his talented 18-year-old opponent Jeffrey Xiong and pull off his second consecutive win. Vishy Anand also made an emphatic comeback by registering a crushing victory over Israel's Tal Baron, while Raunak Sadhwani kept up his sensational performance by holding the former world champion challenger Sergey Karjakin to a draw. The FIDE chess.com Grand Swiss 2019 has already taken a sharp turn. By the end of second round itself, in the field of total 154 top-class Grandmasters, it is just five players now who lead with perfect scores of 2.0/2 points each. Adhiban is the only Indian in this group which is led by Fabiano Caruana and also includes Wang Hao, Bu Xiangzhi, and Alexei Shirov.
Adhiban is one of the five leaders after two rounds
Adhiban Baskaran registered his second consecutive victory and this time with black pieces against the in-form American wunderkind Jeffery Xiong. The 18-year-old phenom was actually the rating-favourite but the Indian GM was able to hold his own and exploit the strategic mistakes made by his opponent to create a winning passer in the middle of the board. We begin by looking at the highlights of this exciting encounter.
Jeffery Xiong - Adhiban Baskaran, Round 2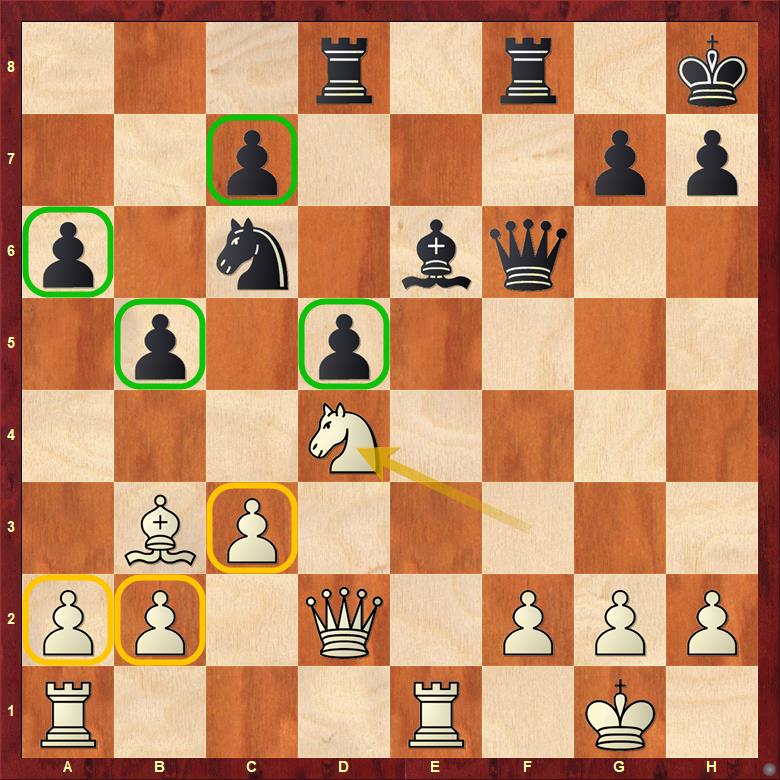 Arising out of an open Ruy Lopez, the above position is roughly equal but White must play actively as otherwise Black's four to three queenside majority can become a serious problem. Moreover, Black also has nice control of the semi-open f-file which potentially can turn dangerous. Adhiban must have been very satisfied to get such a comfortable position out of the opening. The game continued 17...Bg8 18.Bc2 Ne5 19.b4 Nc4, both players avoided exchanging pieces and Black found a strong outpost for his knight on c4.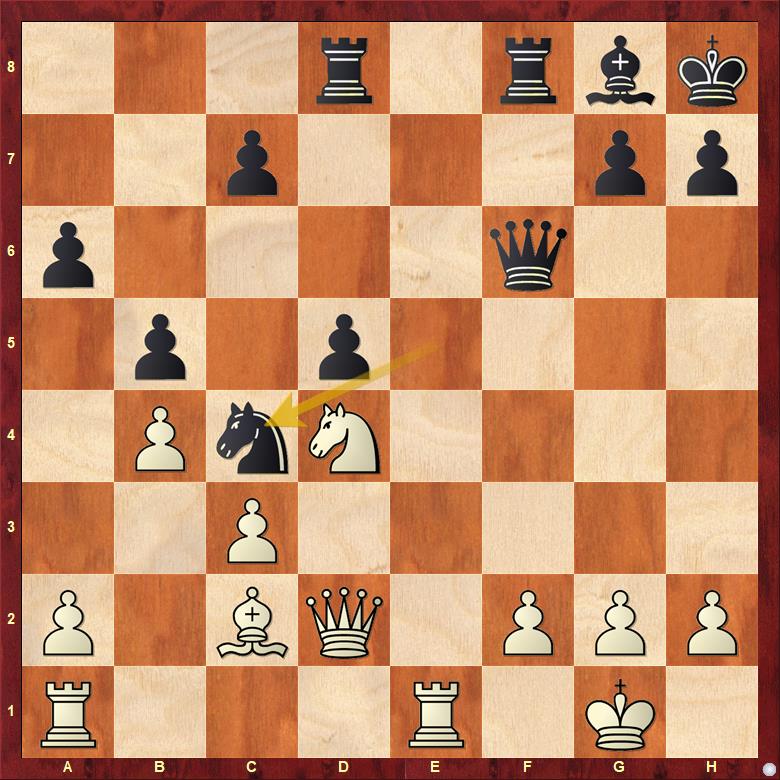 In the game 22.Qg3 was played and this was the inaccuracy that tilted the position in Black's favour. After 22...axb4 23.Nf5 Qf6 24.cxb4 d4 the d-pawn was set to run down the board scot-free! Jeffrey resigned only after ten more moves from here in a completely helpless position.
The correct continuation would have been 22.bxa5 Nxa5 23.Qd3 Nc4 24.a4 bxa4 25.Bxa4 where Black is still perhaps the one on the better side of equality but White has good chances. At least, here it is not easy for Black to realize his queenside majority.
Analysis board
The full game till the end with detailed annotations can be seen below:
Vishy Anand makes a crushing comeback!
After suffering an unexpected defeat in round one, the Madras Tiger bounced back in the second round with an emphatic win over Tal Baron. The five-time World Champion needed just 27 moves to crush through his Israeli opponent's defenses. Tal had the black pieces and adopted the fashionable Sveshnikov variation of the Sicilian, Anand was the first to make a new move and take the game into uncharted territory. By move 15, the players castled on the opposite side of board and a double-edged fight awaited the scene.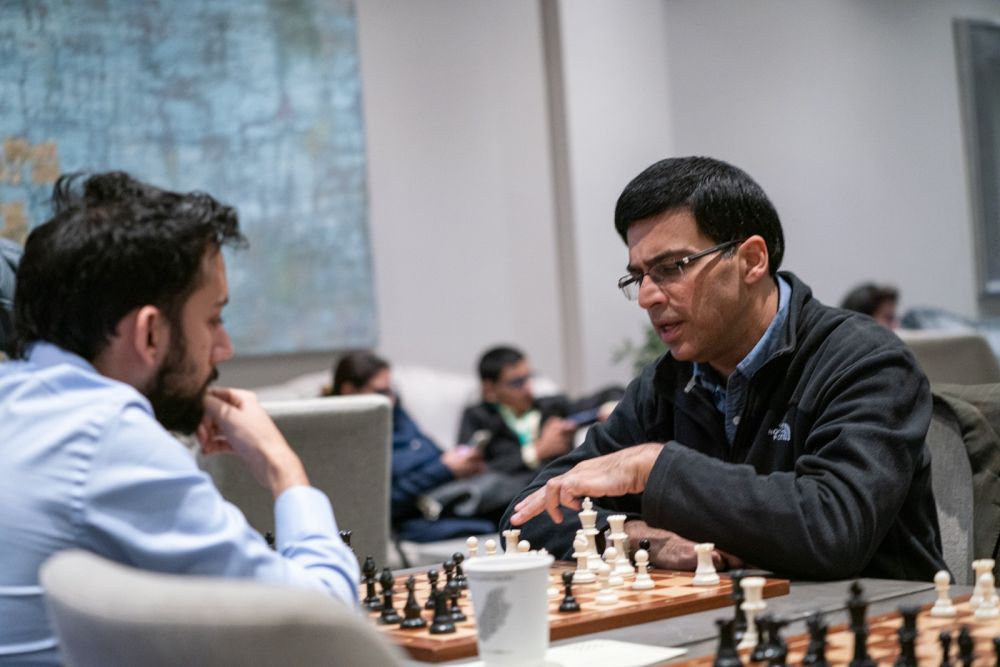 Vishy Anand - Tal Baron, Round 2
The two most anticipated encounters of the day were Sergey Karjakin versus Raunak Sadhwani and Boris Gelfand versus Nihal Sarin. While Raunak was able to hold his opponent to a draw quite smoothly, Nihal struggled to hold his own against Boris and lost after a 71-move long struggle.
A big upset!
India's Sethuraman S.P. suffered a huge shock in round two of the event as he was outplayed by Elina Danielian, who is more than 250 points lower-rated. Elina, playing the black pieces, held the upper hand multiple times throughout the topsy-turvy game but it was not until move 36 when the Indian GM made a damaging blunder that the result was finally decided.
Sethuraman S.P. - Alina Danielian, Round 2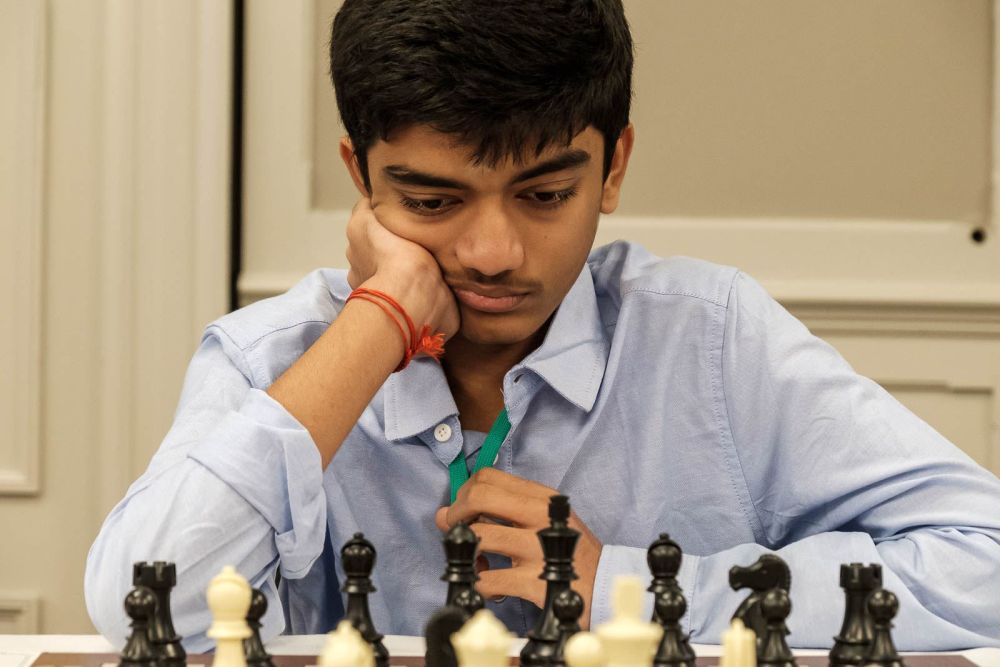 Results of all Indian players from round two
Pairings of all Indian players for round three
Results of top ten boards from round two
Top ten Pairings for round three
---