Women's Candidates 2022-23 Pool A QF: Humpy makes a perfect start
Koneru Humpy made a perfect start at FIDE Women's Candidates 2022-23. She won the first game of the Quarterfinals in just 24 moves against Anna Muzychuk. The India no.1 and World no.3 woman did not expect her opponent to opt for Queen's Gambit Accepted line. Soon she landed in trouble and Humpy seized her opportunity. Mariya Muzychuk also had a tough start. She lost to the Candidates debutant, Lei Tingjie in the first game. Both games were won with the white pieces. Three more games to go in the Pool A Quarterfinals. Game 2 starts at 3 p.m. local time, 6:30 p.m. IST. Photo: FIDE/Michal Walusza
A tough start for the Muzychuk sisters
Humpy - Anna, Game 1
19...Kf8 turned out to be the decisive mistake. Before that Black needed to retreat her bishop to e5, instead of 18...Bd6 which allowed 19.Nc4. It only left Black with inferior choices. 19...Ke8 is the only way to keep everything from falling apart immediately. 20.Rad1 ends the game. Find out the winning continuation for White after 20...Be7.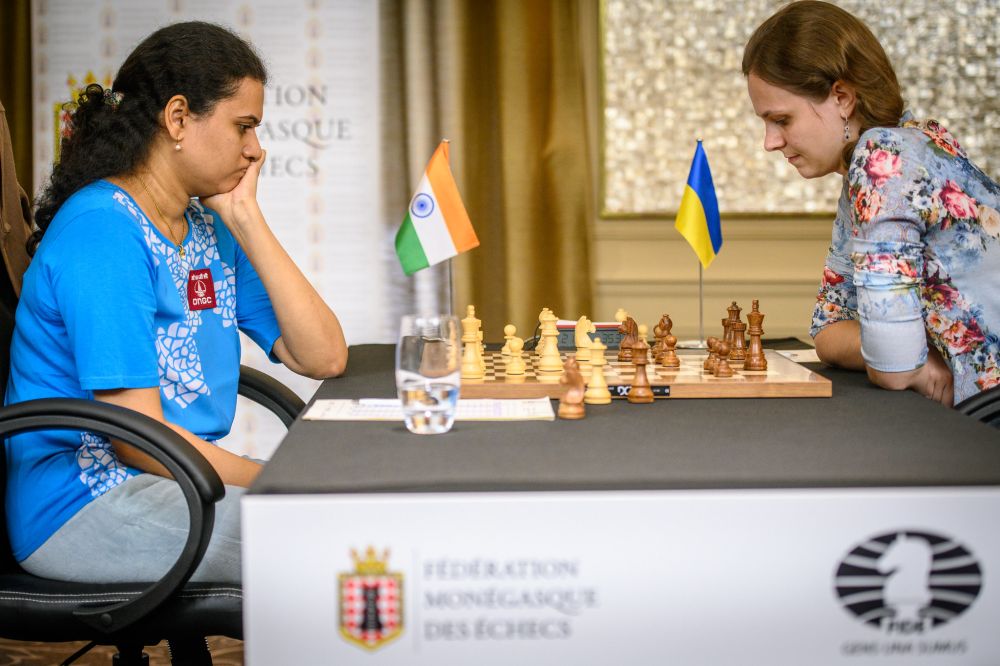 Lei - Mariya, Game 1
White got a comfortable position out of the opening. Black made an incorrect offer of a bishop exchange 19...Bf4 which shifted things significantly towards White. 20.Bxf4 gxf4 21.Qe4 and White went on to convert her extra pawn advantage into a win.
Links
---