World Championship Game 8: The Leaked Cannonball !?
The decisive streak of games at the FIDE World Championship 2023 is over. The eighth game was an absolute thriller. Ding Liren's 'Cannonball' almost worked. He missed a few good chances. However, one cannot ignore the fact that a reddit user found some training games on lichess which resembled yesterday's game a lot. Both lichess users were found to have played games mostly against each other. If a reddit user, can do a Poirot/Sherlock and find these games, it should not be a difficult task for Nepomniachtchi's team to find these before the game actually happened as the World no.2 was not fazed by the 'Cannonball' until 15.e5 surprised him. What are your thoughts about this supposed prep leak? Game 9 starts today at 3 p.m. local time, 2:30 p.m. IST. Photo: FIDE/David Llada
This match is for the ages - Vishy Anand
"I briefly checked the line, but I stopped at maybe 35...Qb1+ 36.Rc2. I didn't calculate any further. So I just stopped there because my time was not so much. Considering yesterday's loss, I wanted to play quickly in time trouble, but it's another story." - Ding Liren's answer on whether he calculated 32.Qxd8 completely.
"This idea, I consider it as some kind of cannonball in my opening preparation because it can be very powerful. It's a very very long preparation... it has a very deep idea behind this. It's pity, it could have been a very good happen but it didn't happen." - Ding Liren describing his 9.Ra2.
Ding Liren - Nepomniachtchi, Game 8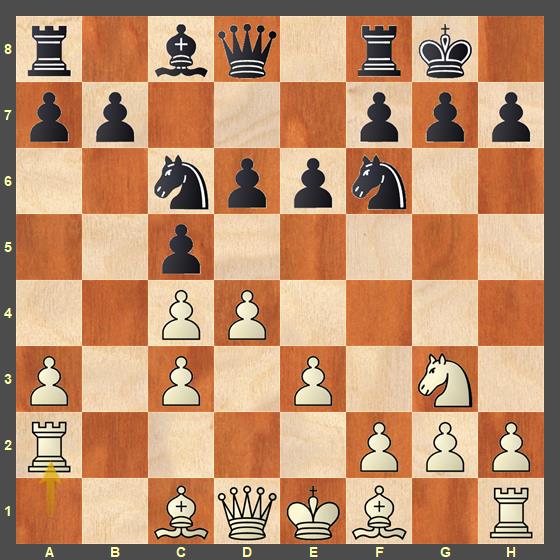 "Other than the line that occurred in the game, I guess one of the very very topical lines nowadays in Nimzo. As artificial as this 9.Ra2 looks, somehow I think it's the top engine choice in certain positions. So I was more or less aware of all this piece sacrifice. At least I knew after 13...g6 Black is fine. 15.e5 I would say was sort of surprise for me... I was choosing between 15...Qf4 and dxe5. I went for the principled line as it seemed and then it was like pretty much forced I guess, like this 18.Ne4 Qd8. Then I don't know why, I felt over ambitious. I think I made some awful moves which almost cost me the game." - Ian Nepomniachtchi sharing thoughts on Game 8.
Nepomniachtchi felt that it was a simple choice to take on e4 after 21.Rh3. This is what he shared in the post-game press conference - 21...Bxe4 22.Qxe4 Qxd6 23.Rd2 Qc7 24.gxf5 exf5 and he felt that it should not be worse for Black. He has three pawns for the bishop and he can put the pawn on e4. He also felt 21...Rh8 was smart enough.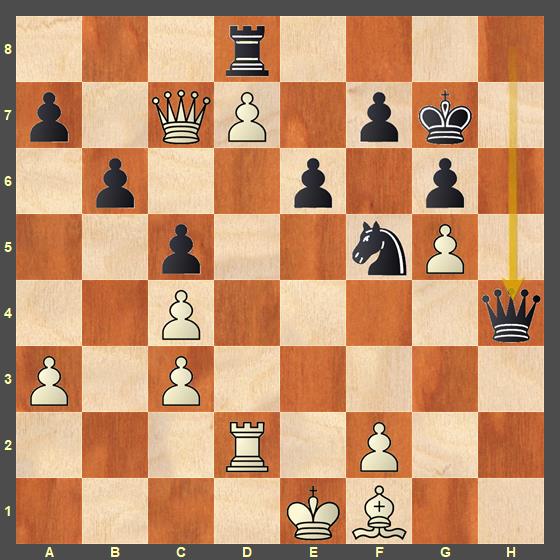 Black got away with 31...Qh4 bluff. 32.Qxd8 was actually winning for White. 32...Qe4+ 33.Kb1 Qb1+ 34.Kd2 Qb2+ 35.Kd3 Qb1+ 36.Rc2 Qd1+ 37.Ke4 Qxc2+ 38.Bd3 "...which was very hard to spot from distance. Maybe I can go for 38...Ng3+ but I guess it's over. That was very lucky moment." - Nepomniachtchi on if he saw the entire line after 32.Qxd8. Vishy Anand described it as one of the most beautiful lines he has ever seen. He also mentioned, 35.Ke4!! simply unbelievable. I think the hardest thing is to believe the line if you see it!
"I don't know which game you are referring... I don't know, I don't know." - Ding Liren when he was asked about some training games which were found on lichess and mentioned in the r/chess subreddit by a user - JaWarrantJaWick.
lichess tweeted a not so subtle tweet, providing a solution, referring to the above
Some tweets about the game
Vishy Anand
Anish Giri
Fabiano Caruana
Harikrishna
Ivan Sokolov
Photo Gallery
Replay all games
Schedule
Every game starts at 3 p.m. local time, 2:30 p.m. IST. There is a rest day after every two games. Fifth game is on Saturday 15th April 2023.
Links
---