Breaking News: Ding Liren is the new World Chess Champion
Ding Liren defeated Ian Nepomniachtchi in the fourth Rapid tie-break game to become the new world champion. He is the 17th world chess champion in history and the first Chinese man to do so. Currently, both Open and Women world champions are from the same country, China. After three consecutive draws in the Rapid, the World no.3 pushed hard for a win as it was the last Rapid game. One more draw and it would have been down to Blitz. He mentioned on the previous day that he does not like playing Blitz. After 22 days and 18 games later, Ding just held his face after the win, allowing the feeling to sink in. Let's take a quick look of what happened on the final day. Photo: FIDE/Stev Bonhage
"The match reflects the deepest of my soul"
Starting from playing rated games just to become eligible to play the Candidates to winning the crucial last games in the Candidates 2022 and the World Championship Match - both in Classical and Rapid tie-breaks, Ding showed determination triumphs over everything else. A detailed look on the final day will be done in a separate article.
The reaction of the Chess universe:
Magnus Carlsen, 16th World Champion and current World no.1
Vishy Anand
Anish Giri
Vidit Gujrathi
Peter Heine Nielsen
Tania Sachdev
Olimpiu Urcan, Chess historian
Photo Gallery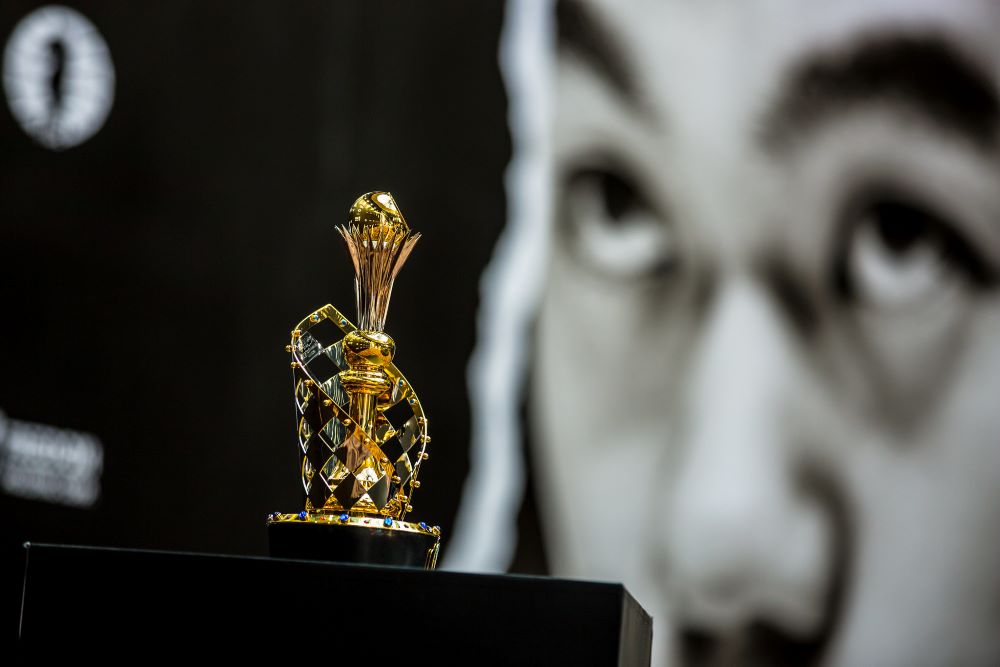 Replay the tie-break games
Schedule
Every game starts at 3 p.m. local time, 2:30 p.m. IST. There is a rest day after every two games. Fifth game is on Saturday 15th April 2023.
Links
---