Grand Swiss R8: Firouzja beats Sasikiran, extends his sole lead and now World no.4
Alireza Firouzja (FRA) continues to play fantastic chess as he got an advantage out of the opening against Krishnan Sasikiran in the eighth round of FIDE chess.com Grand Swiss 2021. The France no.1 became World no.4 in the live ratings after he won his game. He now has a full point lead 6.5/8 over his competition. Ten players are at 5.5/8. Harikrishna, Sasikiran and Nihal are at 5.0/8 each respectively. Harika also has the same score in the Women's event, followed by Vantika and Vaishali at 4.5/8 each. Sethuraman, Vaishali and Padmini were the only three victors among Indians. Round 9 starts today at 5:30 p.m. IST. Photo: Anna Shtourman/FIDE
Divya misses a win against Gunina
WGM Divya Deshmukh quite possibly missed the opportunity to score the biggest win of her chess career so far, against GM Valentina Gunina. Although it was a simple tactic, it is evident that such a strong event and high-pressure situation can take a toll on any player.
Firouzja - Sasikiran: 1-0
Sasikiran played a bit aggressively which invited trouble.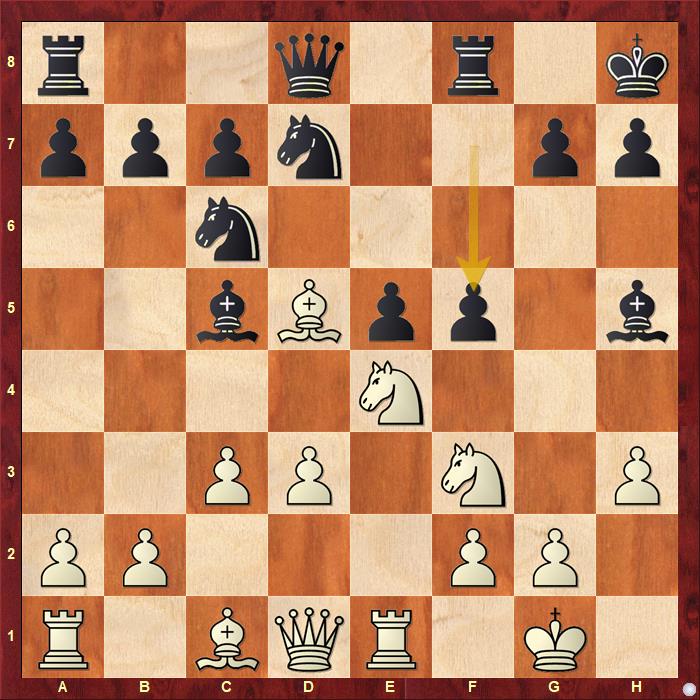 13...Bb6 would have been a safer choice, as 13...f5 provokes 14.Neg5 with a Ne6 threat which is what happened in the game. 14...h6 15.Ne6 Qf6 16.d4 e4 17.dxc5 Nde5 and we get the following position.
White responded with a fiery 19.Nxe5 as it gives him material advantage. 19...Bxd1 20.Nd7 Qd8 21.Bxc6 Re8 22.Rxd1 bxc6 23.Bf4 and White is now completely winning.
Vaishali - Bivol: 1-0
IM Vaishali scored an academic victory by converting her advantage against IM Alina Bivol (RUS).
Divya - Gunina: 0-1
WGM Divya Deshmukh got herself a very good opportunity against GM Valentina Gunina (RUS) after the latter overlooked her opponent's tactical shot.
Find out what White missed after 21...Rdg8.
Highlights
A few interesting finishes from Round 8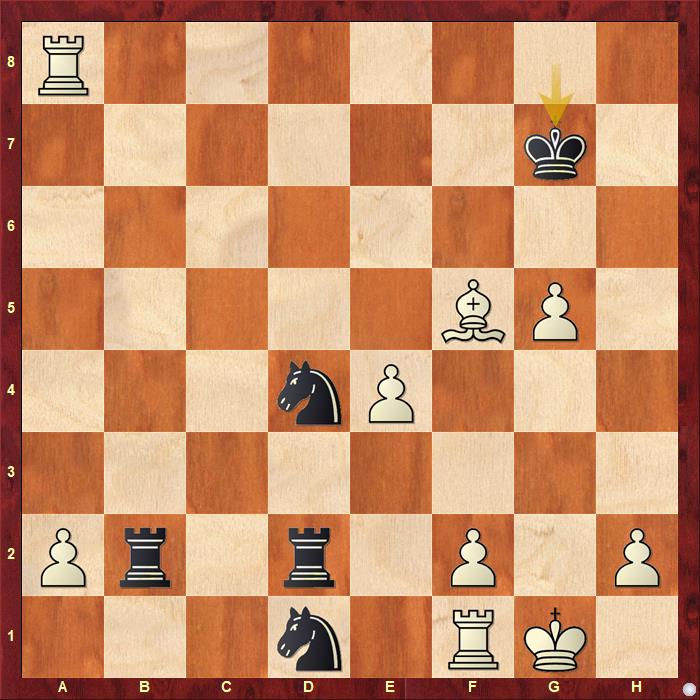 Photo Gallery
Schedule
Everyday game starts at 2 p.m. local time (4:30 p.m. IST) between 27th October and 7th November 2021. Rest day is on Tuesday 2nd November 2021.
Time Control
The time control for each game is: 100 minutes for the first 40 moves, followed by 50 minutes for the next 20 moves, followed by 15 minutes for the rest of the game with an increment of 30 seconds per move starting from move 1.
Qualification
The top two players in the open event will qualify for the FIDE Candidates 2022. The next six players will earn their spots in the FIDE Grand Prix. The Women's Grand Swiss winner will qualify to the Women's Candidates. The following four best players will qualify for the FIDE Women's Grand Prix.
Prizes
The total prize fund in the Open is US$ 425,000 with the first prize being $70,000. For Women's the total prize fund is $125,000, first prize $20,000. Total numbers of prizes are 60, Open - 40 and Women - 20.
Replay Round 8 Open games
Replay Round 8 Women games
Replay the live stream
Round 8 results
Round 9 pairings
Links
Tournament Regulations: Open and Women
---