Grand Swiss R1: Arjun Erigaisi splits the point with Andrey Esipenko
Arjun Erigaisi faced the strongest opponent among the Indian players in the first round of FIDE chess.com Grand Swiss 2021. He managed to hold his own against Andrey Esipenko, who is known to have caused trouble for the world champion Magnus Carlsen twice in this year. Nihal Sarin, D Gukesh and Vaishali are the only three Indian players who scored a win each. The youngsters - Praggnanandhaa, Raunak, Vantika and Divya managed to hold their relatively stronger opponents Gabriel, Cheparinov, Munguntuul and Zawadzka to a draw each respectively. Nihal will face Caruana in the second round, which starts today at 4:30 p.m. IST. Photo: Mark Livshitz/FIDE
Nihal, Gukesh and Vaishali win
Harikrishna and Harika made a steady start as they drew with Vladislav Kovalev (FID) and IM Nataliya Buksa (UKR) each respectively. Adhiban and Sethuraman had a hard-fought draw. Ganguly also drew with Sanan Sjugirov (RUS). The second round has a lot of interesting pairings - Dubov vs. Arjun, Pragg vs. Adhiban and Divya vs. Harika.
Erigaisi - Esipenko: 0.5-0.5
Arjun Erigaisi made a great start against Andrey Esipenko.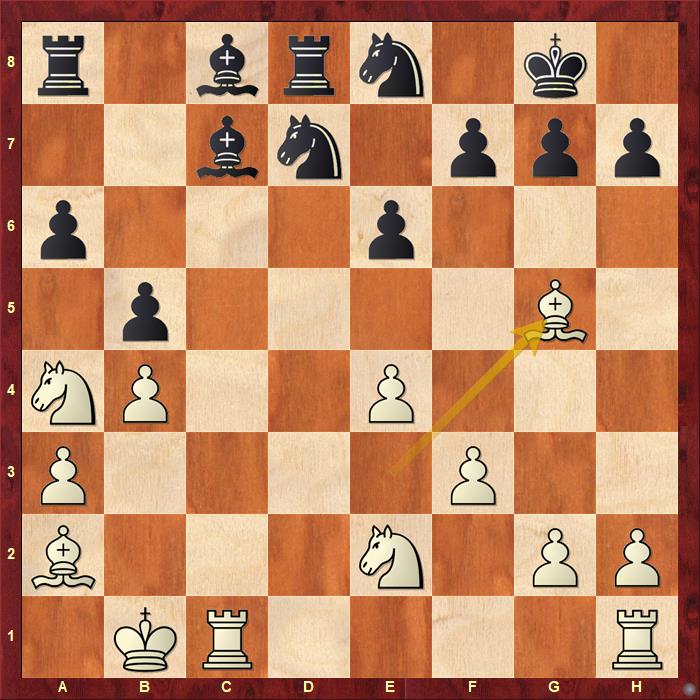 17...Ne8 allowed White to gain the upper hand and Arjun correctly found it 18.Bg5. Black cannot play 18...f6 as 19.Bf4 Ne5 20.Nc5 makes things pleasant for White. Black had to concede a double-pawn 18...bxa4 19.Rxc7 Nxc7 20.Bxd8 Nb5 21.Kb2 and White has a slight edge. Although, computer says White is much better after a few more moves, in reality, it is not easy for White to scrape a full point out of it.
Gabriel - Praggnanandhaa: 0.5-0.5
Praggnanandhaa had an opportunity to turn things in his favor against Gabriel Sargissian (ARM).
White has back rank weakness, 28...Qc8 was a way to make an attempt to extract something. 29.Qd6 Kg7 30.Nxe5 Rxe5 31.Rd1 Qe6 could have been more favorable for Black. The game continued 28...Qf4 29.f3 Rc8 30.Nxe5 Qxe5 and it headed towards a draw.
Nihal - Georgiev: 1-0
North Macedonia no.1 GM Kiril Georgiev misjudged the intention of Nihal's dark-square bishop.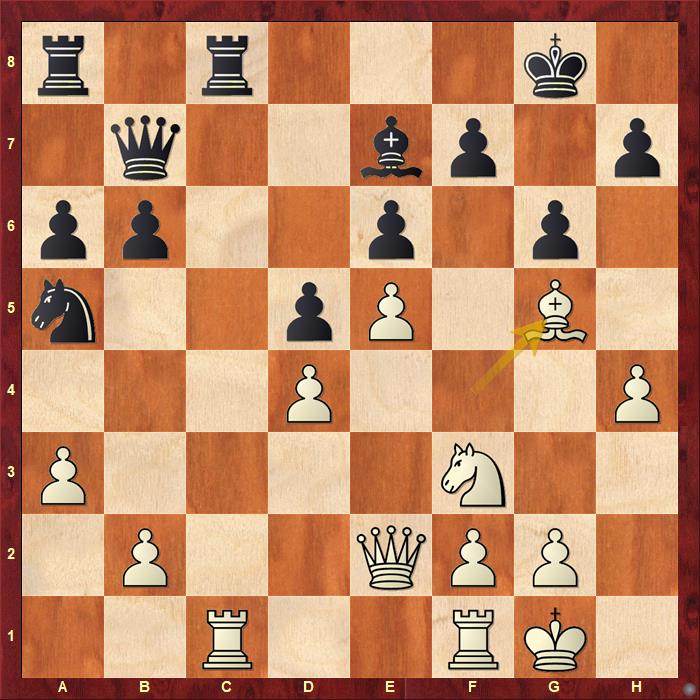 Black's first course of action here should be to trade the bishops. The longer it lingers on the kingside, the more trouble it can cause. That is exactly what happened. 24...b5 25.Bf6 Bf8 26.h5 Rxc1 27.Rxc1 Rc8 28.Re1 and things just slowly spiraled out of control for Black.
February - Vaishali: 0-1
IM Vaishali made a short work of WIM Jesse February (RSA) in just 20 moves.
Find out why 14.f3 is a big mistake.
Highlights
A few interesting finishes from Round 1
Photo Gallery
Schedule
Everyday game starts at 2 p.m. local time (4:30 p.m. IST) between 27th October and 7th November 2021. Rest day is on Tuesday 2nd November 2021.
Time Control
The time control for each game is: 100 minutes for the first 40 moves, followed by 50 minutes for the next 20 moves, followed by 15 minutes for the rest of the game with an increment of 30 seconds per move starting from move 1.
Qualification
The top two players in the open event will qualify for the FIDE Candidates 2022. The next six players will earn their spots in the FIDE Grand Prix. The Women's Grand Swiss winner will qualify to the Women's Candidates. The following four best players will qualify for the FIDE Women's Grand Prix.
Prizes
The total prize fund in the Open is US$ 425,000 with the first prize being $70,000. For Women's the total prize fund is $125,000, first prize $20,000. Total numbers of prizes are 60, Open - 40 and Women - 20.
Replay Round 1 Open games
Replay Round 1 Women games
Replay the live stream
Round 1 results
Round 2 pairings
Links
Tournament Regulations: Open and Women
---