Grand Swiss R3: Harika squeezes water from stone
Harika grinded an equal endgame against Stefanova until the latter made a grave mistake which cost her the game in the third round of FIDE chess.com Women's Grand Swiss 2021. She is now one of the leader among nine players at 2.5/3. Padmini and Vantika beat compatriots, Vaishali and Divya respectively to move to 2.0/3. Nihal Sarin scored an academic victory against Temur Kuybokarov (AUS). He is among the six players who are just a half point behind the sole leader of the tournament, Alireza Firouzja 3.0/3. Nihal will face Pavel Ponkratov in Round 4 which starts today at 4:30 p.m. IST. Photo: Mark Livshitz/FIDE
Firouzja takes sole lead, Nihal moves to 2.5/3
Sasikiran, Gukesh, Praggnanandhaa, Arjun and Raunak drew with Parham, Artemiev, Howell, Mamedov and Jorden van Foreest; Harikrishna defeated Morovic. Sethuraman, Ganguly and Adhiban lost to Navara, Swiercz and Onyshcuk respectively.
Sasikiran - Parham: 0.5-0.5
Sasikiran was better than his opponent Parham Maghsoodloo (IRI) moments before they repeated moves to draw the game.
White has advantage for many reasons - space, better coordinated and placed pieces and the passed e-pawn can cause trouble for Black. 30.Ra7 would pose serious threat for Black. Both 30...Bg5 and 30...Rf7 runs into trouble. For e.g. 30...Bg5 31.Nxg5 hxg5 32.h6 and now Black does not have any good reply, whether Black plays g4, g6 or Qxe2, all of them work in White's favor. 30...Rf7 is met wth 31.Qd1 Be6 32.Ra6 and White's plan remains the same.
Gukesh - Artemiev: 0.5-0.5
Vladislav Artemiev is one of the strongest Russian in the world. He is a former world no.10 and a European champion. We have witnessed Artemiev do consistently well whenever he got an opportunity at the Meltwater Champions Chess Tour this past summer. To make a quiet draw with him, Gukesh made it look easy, when it actually is not.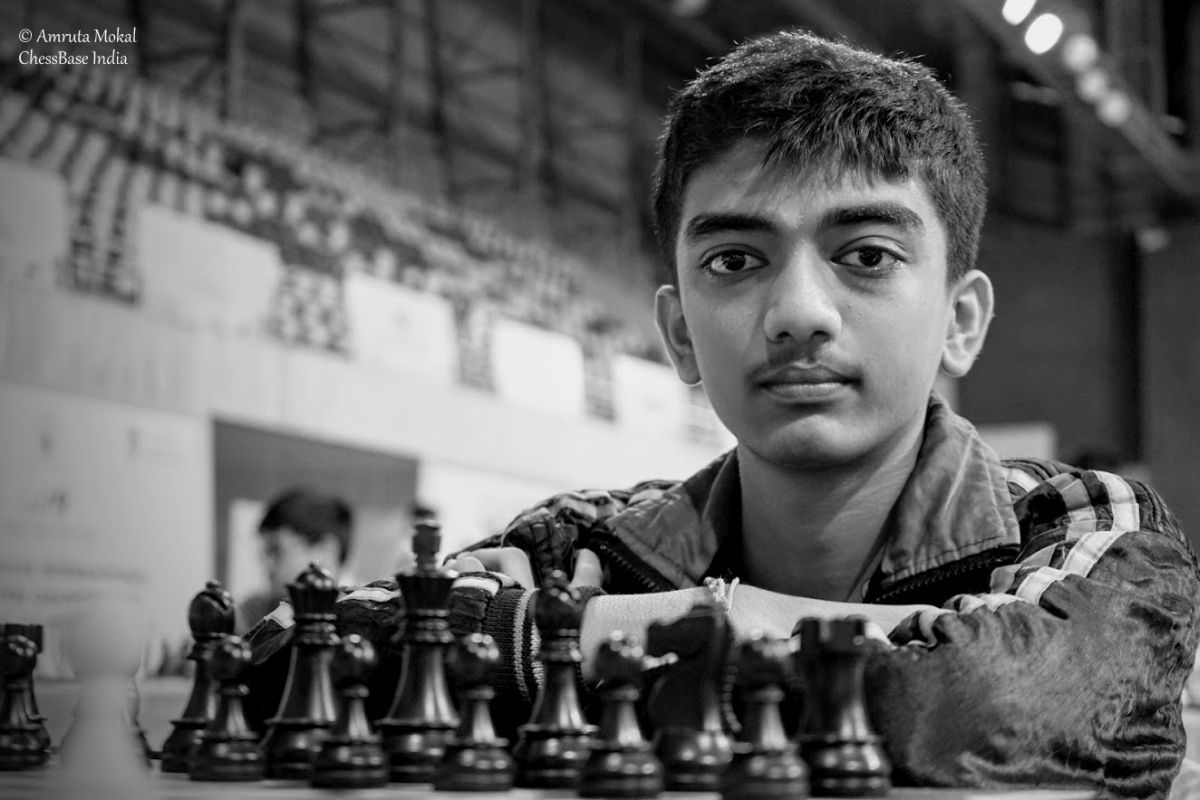 Praggnanandhaa - Howell: 0.5-0.5
Praggnanandhaa drew with the marathon man, David Howell in a hard-fought game. If you are wondering, why marathon man, it is because the English GM has played 30 games which lasted over 100 moves since 2003.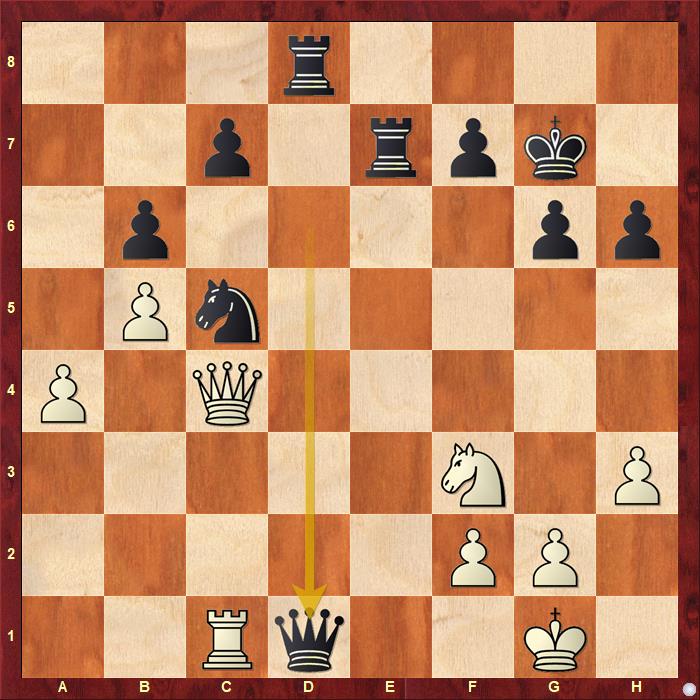 White decided to give up two rooks for a queen. Thus, the sequence 27.Qc4 Qxd1+ 28.Rxd1 Rxd1+ 29.Kh2 Ne4 30.Qb4 happened. The reason why White opted for this is probably to keep the position imbalanced. Generally, two rooks are stronger than a queen. However, the combination of queen and knight is stronger than rook and knight. Moreover, Black cannot get anything out of the position immediately. Both players were eventually forced to repeat moves.
Kuybokarov - Nihal: 0-1
Australia no.3 GM Temur Koybokarov dropped a pawn for no reason against Nihal Sarin.
24.Rc3 allows Black to take on d4 without any repercussion. Instead, 24.Bb5 would have prevented the d4-pawn from being captured. The game continued 24...Nxd4 25.Ne5 Nd5 26.Rcc1 Re7 27.Bf1 Bxh3 White loses another pawn and the position is crumbling.
Raunak - Jorden: 0.5-0.5
Raunak Sadhwani had a grueling battle against Tata Steel 2021 winner, Jorden van Foreest. Raunak seemed to have a significant edge in the final moments of the game.
According to the computer, 40.d5 puts White in a good position to push for a win. 40...exd5 41.Nd7 Rf7 42.Qxd5 Qe3 43.Rxf5 Rxf5 44.Qxf5+ Kg8 45.Qf8+ Kh7 46.Qf7 and White has managed to prevent all perpetual. This is not easy to find especially if you are in time trouble and playing for hours.
Harika - Stefanova: 1-0
Harika and Stefanova have been battling each other for a long time. Stefanova won their last encounter in March 2020 at Lausanne GP. It was time for payback.
Harika grinded the endgame and Stefanova eventually broke by giving up the wrong pawn 38...f5. Instead, Black needed to give up the c-pawn 38...c5 and not disturb the kingside pawn structure to keep her chances for a draw.
Padmini - Vaishali: 1-0
IM Padmini Rout got a better position after her opponent IM Vaishali opted for an incorrect exchange of knights.
Black is not forced to take on e5. Anything but taking on e5 is a better choice for Black as 11...Nxe5 costs Black a pawn 12.dxe5 Nd7 13.cxd5 Nxe5 14.dxe6 Bxe6 15.Bxb7. Black could not recover the loss of a pawn and White's light squared bishop became menacing.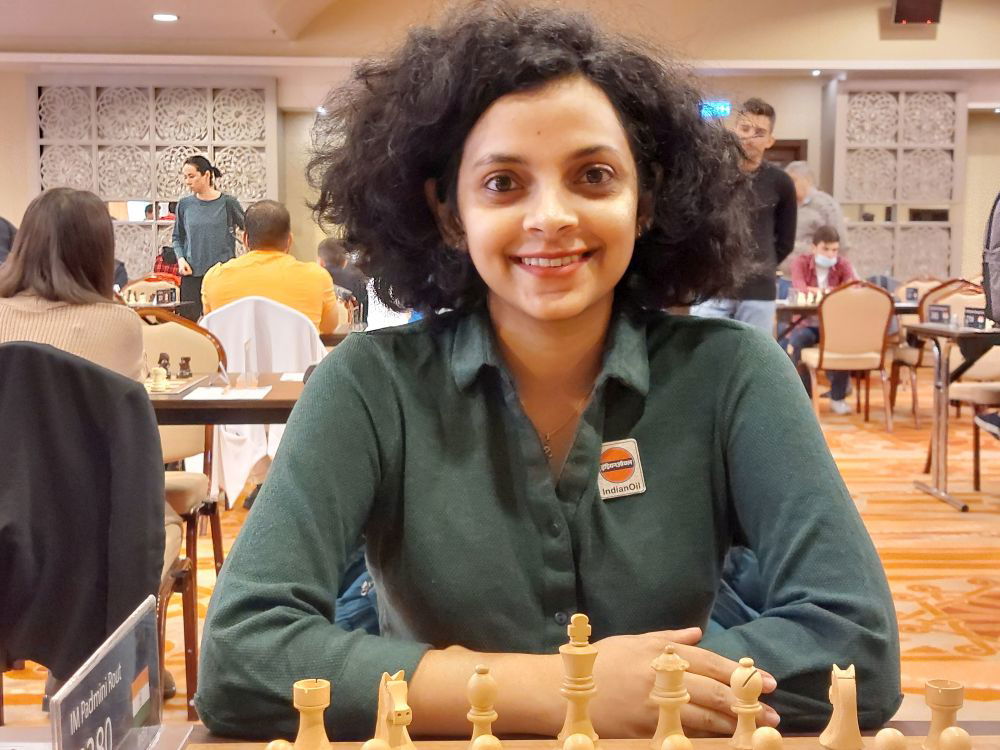 Vantika - Divya: 1-0
WGM Vantika Agrawal outplayed WGM Divya Deshmukh after the latter lost a lot of valuable tempi.
Black lost a lot of tempi by maneuvering the knight to c7. It did not help Black in any way. 24.dxc5 Nd5 25.Rac1 Ne5 26.Bxd5 exd5 27.Bc3 and things completely turned into White's favor.
Highlights
A few interesting finishes from Round 3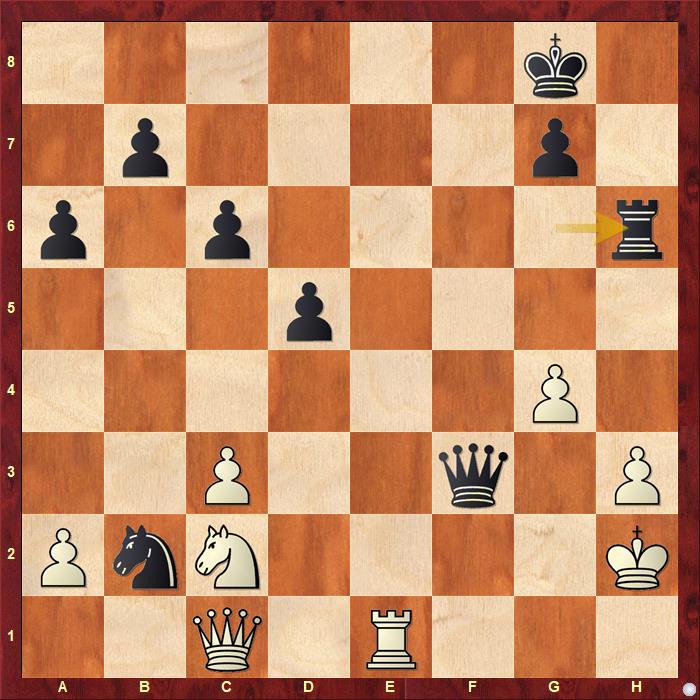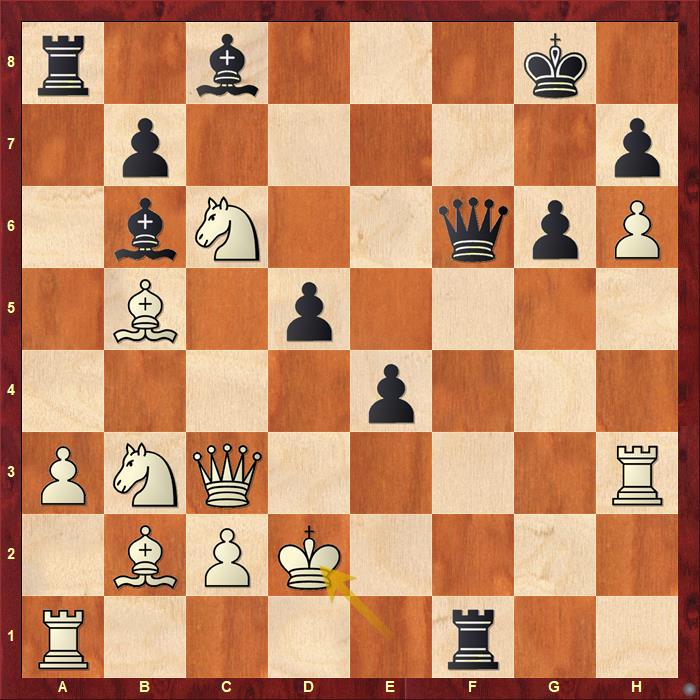 Photo Gallery
Schedule
Everyday game starts at 2 p.m. local time (4:30 p.m. IST) between 27th October and 7th November 2021. Rest day is on Tuesday 2nd November 2021.
Time Control
The time control for each game is: 100 minutes for the first 40 moves, followed by 50 minutes for the next 20 moves, followed by 15 minutes for the rest of the game with an increment of 30 seconds per move starting from move 1.
Qualification
The top two players in the open event will qualify for the FIDE Candidates 2022. The next six players will earn their spots in the FIDE Grand Prix. The Women's Grand Swiss winner will qualify to the Women's Candidates. The following four best players will qualify for the FIDE Women's Grand Prix.
Prizes
The total prize fund in the Open is US$ 425,000 with the first prize being $70,000. For Women's the total prize fund is $125,000, first prize $20,000. Total numbers of prizes are 60, Open - 40 and Women - 20.
Replay Round 3 Open games
Replay Round 3 Women games
Replay the live stream
Round 3 results
Round 4 pairings
Links
Tournament Regulations: Open and Women
---