Gukesh and Rakshitta advance to the Finals of FIDE Online World Youth Rapid
Gukesh and Rakshitta secured their place in the Finals of FIDE Online World Youth Rapid Championships in Under-14 Open and Under-16 Girls category respectively. Gukesh will face IM Volodar Murzin of Russia and Rakshitta will face WIM Yuxin Song of China in the Finals. Mrinmoy Rajkhowa lost the Armageddon due to technicalities as he did not know that the final position was not a draw, despite having a decisive advantage for the majority of the game. Nihal's Semi-Final opponent got disqualified and changed due to a violation of fairplay policy. He will now play his Semi-Final today from 2:30 p.m. IST. Photo: Amruta Mokal
Nihal's opponent changed
GM D Gukesh and WIM Rakshitta Ravi beat their opponents FM Denis Lazavik and WGM Leya Garifullina by 2-1 and 1.5-0.5 each respectively to secure their place in the Finals of FIDE Online World Youth Rapid Championships. Mrinmoy Rajkhowa missed a couple of opportunities and in the Armageddon he lost the match not because he played bad, he did not know the draw rules enough and thought a position to be enough for a draw which was not the case. Thus he lost and got eliminated. Nihal Sarin's initial opponent in the Semi-Finals, Narayana Hepler Ramirez, was found in violation of the tournament's fairplay policy. Thus he got disqualified and Nihal will now face IM Francesco Stonis in the Semi-Finals today from 2:30 p.m. IST.
Under-16 Girls: WIM Rakshitta Ravi - WGM Leya Garifullina 1.5-0.5
Rakshitta won the first game comfortably as her opponent Leya blundered early in the middlegame.
Rakshitta - Leya, Game 1
16...Ne5 is a blunder. Can you find out why?
Rakshitta was completely dominating in the second game too.
Leya - Rakshitta, Game 2
How should black try to accentuate her advantage here?
Leya made a desperate to attempt to win the game, equalize the score and keep her hopes alive for a place in the finals. Can you find out why 40.Kg5 is a blunder? Eventually Rakshitta made a draw in a completely winning position because draw was enough for her to advance to the Finals.
Under-14 Open: GM D Gukesh - FM Denis Lazavik 2-1
In the first game, Denis made an incorrect pawn push which turned things in Gukesh's favor.
Gukesh - Lazavik, Game 1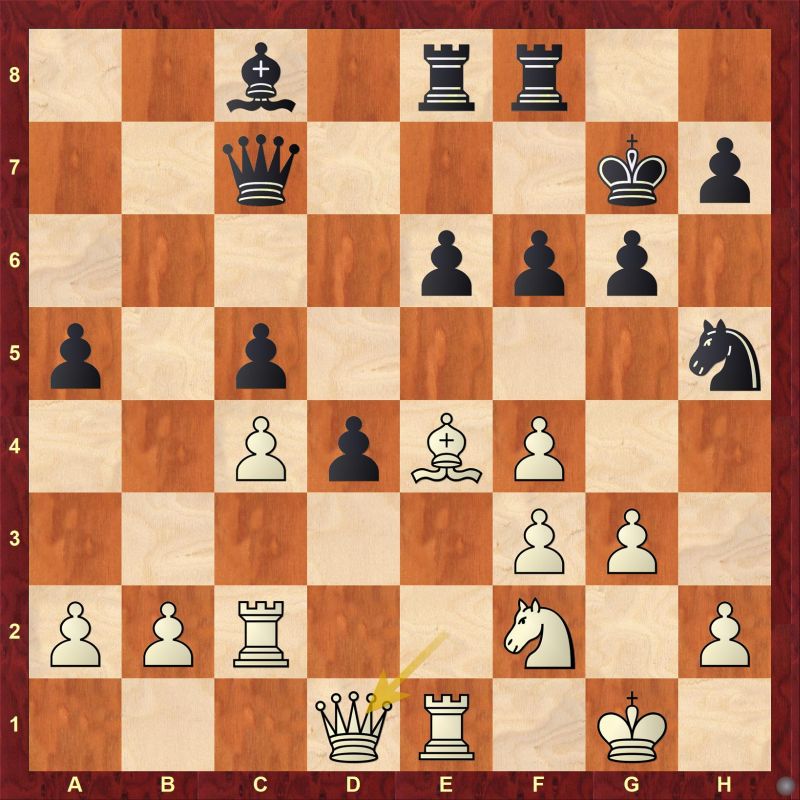 Find out the correct continuation for black after 24.Qd1
Black blundered a pawn with 36...e4 which resulted in him losing one pawn too many and eventually the game. Try to find out what black could have done instead.
In the second game, Gukesh made an incorrect decision of his king's placement in the endgame which cost him the point.
Lazavik - Gukesh, Game 2
White's idea is to go Rc4 and take the a4-pawn. How should black react to this plan? With this win, Lazavik equalized the score 1-1 to force Armageddon.
Lazavik - Gukesh, Armageddon
Gukesh got a completely winning position before he allowed his opponent to equalize and salvage a draw. Since he black and as per Armageddon rules, a draw was enough for Gukesh to advance to the Finals.
Under-10 Open: FM Vaclav Finek - Mrinmoy Rajkhowa 2-1
Mrinmoy got a huge advantage in the first game but he was unable to maintain it.
Vaclav - Mrinmoy, Game 1
Black is having a huge advantage after 21.Rc2. He just needs to regroup and consolidate his pieces to convert it into a win.
The second game was an uneventful draw as pieces got exchanged at regular intervals and the game reached to an equal same color bishop endgame.
Since the score got tied 1-1, Armageddon was due. Mrinmoy got an early chance which he completely missed.
Vaclav - Mrinmoy, Armageddon
White has a simple tactic after 19.Rfxd1. Find out what it is.
Black got a decisive advantage in the endgame and it was completely winning for him.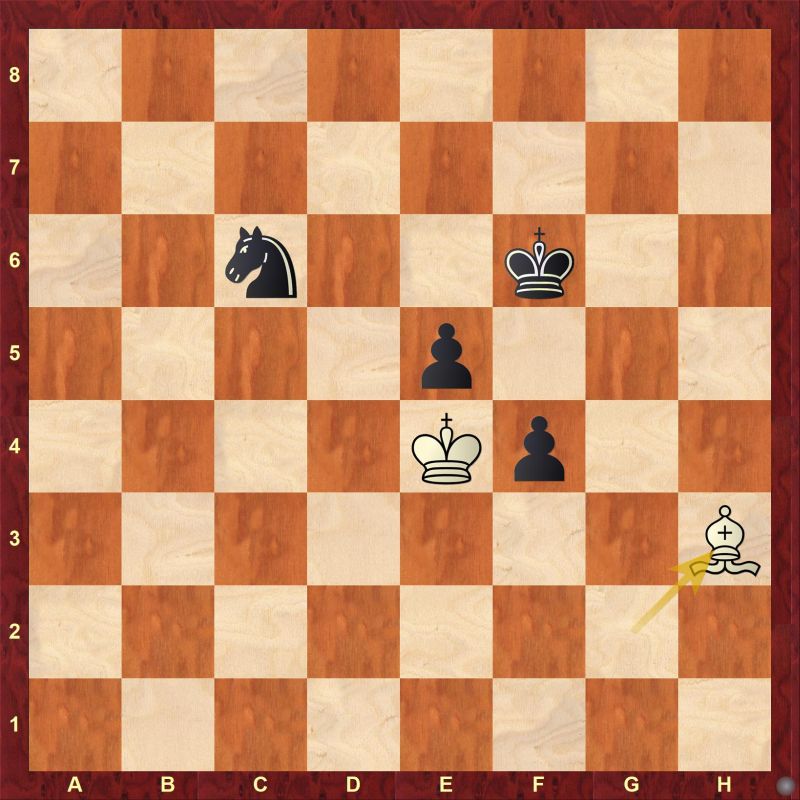 Even this position is also winning for black. He just needs to force the white king to vacate e4 square play Kg5 and push e4. Of course it sounds easier when the clock is not counting down to zero.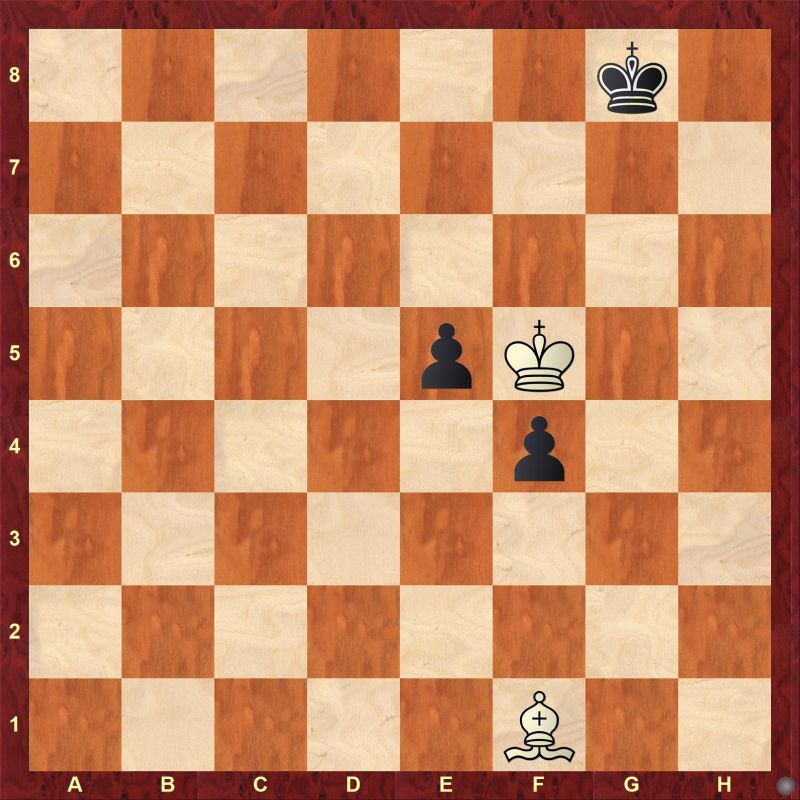 Mrinmoy thought that this would be a draw and he would advance to the next round. Practically black will not get checkmated but technically black can still lose the game due to helpmate in various possible ways. This is what the kid was unaware. Similar thing happened between Carlsen and Firouzja last year in World Blitz in the 19th round and Firozuja lost the game for the exact same reason, of course the position was much different. So Mrinmoy lost the game and could not advance to the Finals not because he played, but because he did not know the rules enough. He is a 9-year-old so he will learn from this and make sure he does not suffer in the same manner again.
Replay the live stream
Replay all Indian players' games from Semi-Finals
Links
---