Nihal, Rakshitta and Gukesh win Gold in FIDE Online World Youth Rapid
Nihal Sarin, Gukesh and Rakshitta all three won their Finals against Shant, Murzin and Song to clinch Gold in Under-18 Open, Under-14 Open and Under-16 Girls respectively in FIDE Online World Youth Rapid. Nihal had to play both Semi-Finals and Finals on the same day as his original Semi-Final was disqualified from the event on the previous day. Mrinmoy Rajkhowa won Bronze as he beat Andy Woodward in the third-fourth place match. Both Nihal and Rakshitta only took two games to finish their opponents in the Final, while Gukesh beat Murzin in the Armageddon to secure the Gold in the long list of their accolades. Photo: Amruta Mokal and Niklesh Jain
Mrinmoy Rajkhowa wins Bronze
Nihal Sarin won his fourth online event within three months as he won FIDE Online World Youth Rapid by beating IM Francesco Sonis and GM Shant Sargsyan in the Semi-Finals and Finals with a score of 1.5-0.5 each respectively. His previous three wins were Junior Speed Championship, Capechecs Online Karpov Trophy and Super Juniors Cup. WIM Rakshitta Ravi beat WIM Song Yuxin convincingly 1.5-0.5 to win Gold in Under-16 Girls category. GM D Gukesh beat IM Volodar Murzin 2-1 to clinch Gold in Under-14 Open category and Mrinmoy Rajkhowa won Bronze in Under-10 Open by beating Andy Woodward 2-1.
Under-18 Open Semi-Final: IM Francesco Sonis - GM Nihal Sarin 0.5-1.5
First game was a 70-move long hard-fought draw.
Nihal made a double piece sacrifice to completely break Stonis' kingside wide open in the second game.
Nihal - Stonis, Game 2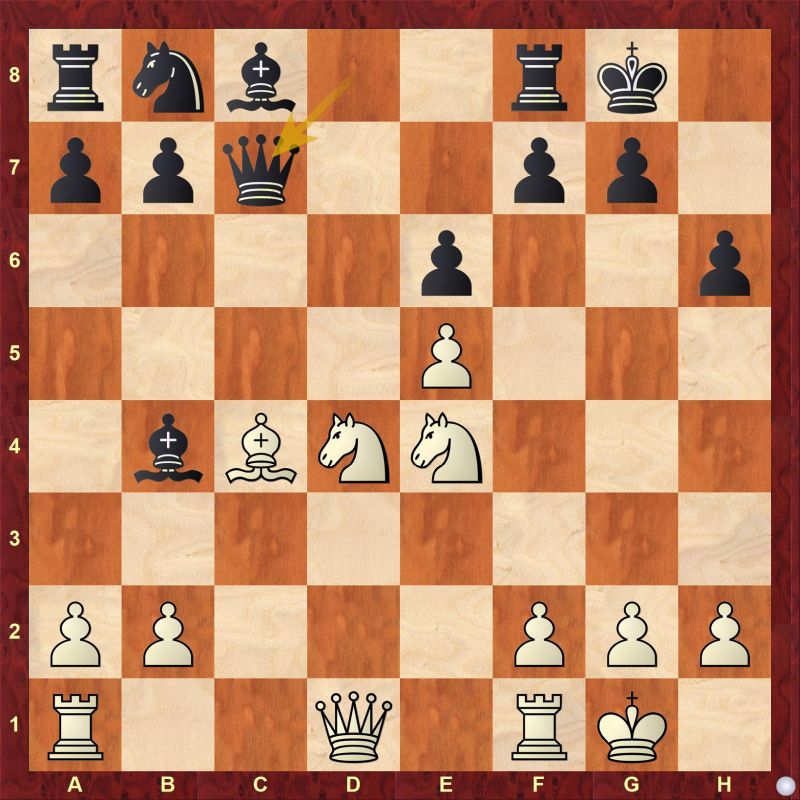 Can you think like Nihal and annihilate black's kingside? Rest was just a matter of technique which Nihal converted to a win without any difficulty.
Finals: GM Shant Sargsyan - GM Nihal Sarin 0.5-1.5
Nihal was in a difficult position at one point in the first game.
Shant - Nihal, Game 1
White could have stirred up something with 17.Qa5 Rb8 18.Nc3. It is well established that Nihal is a very strong player who can handle any curveball you throw at him and turn things around. Nihal managed to equalize and make a draw.
Nihal got a completely winning position after his opponent brought his king out in a wrong venture.
Nihal - Shant, Game 2
38...Kg6 was uncalled for. Black should have simply vacated the e6-square for the knight with 38...Rh6
White has an immediate win in this position which Nihal missed probably due to time trouble. What was it? After a few moves Shant got a winning position but he could not maintain his advantage.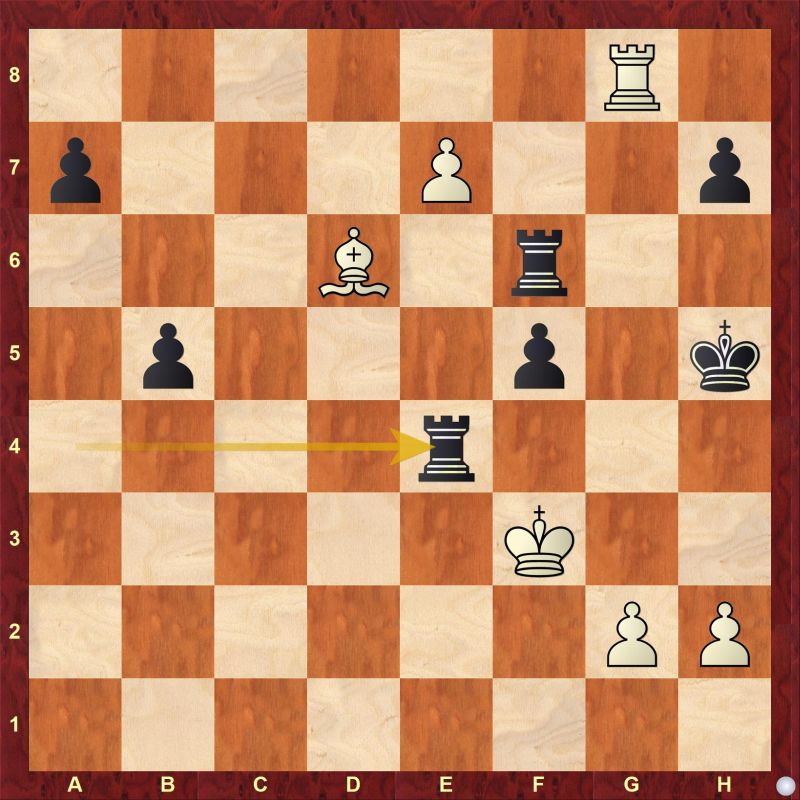 Time to find the win for white after 51...Re4. Of course Nihal does not miss these opportunities, that's why he is so strong. With this win Nihal won Gold.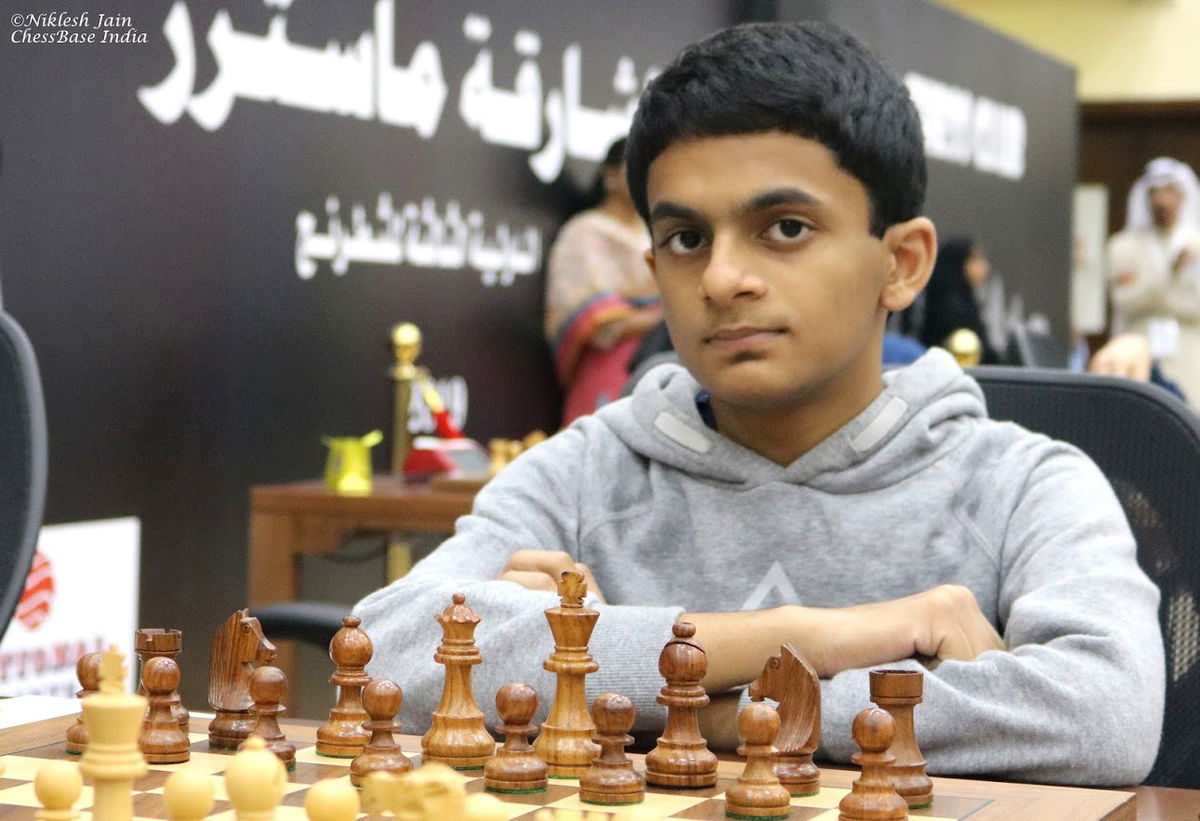 Under-16 Girls: WIM Yuxin Song - WIM Rakshitta Ravi 0.5-1.5
The first game ended up in a draw, although Song had a half chance in the endgame.
Song - Rakshitta, Game 1
White should have taken a chance with 24.bxa5 which could have likely turned things in her favor. The game went on with 24.Qxa5 and a draw was made via threefold repetition after 39 moves.
In the second game Song blundered a full piece with no compensation on the 14th move which allowed Rakshitta to gain decisive advantage.
Rakshitta - Song, Game 2
The tactics is easy to spot. Rest of the game was easy enough for Rakshitta to convert into a full point and secure her Gold.
Under-14 Open: GM D Gukesh - IM Volodar Murzin 2-1
First two games ended up in hard fought draws. Thus the Gold had to be decided on Armageddon. Gukesh showed his prowess and beat Murzin convincingly.
Gukesh - Murzin, Armageddon
White is the one who is completely dominating the position. How should white increase their advantage?
White has an immediate win after 38...Bd4. Can you find it? It is understandable that without increment Armageddon in a must-win situation that also in the Finals, is not an easy task to find it.
Under-10 Open: Mrinmoy Rajkhowa - Andy Woodward 2-1
Mrinmoy completely dominated Andy in the first game.
Mrinmoy - Woodward, Game 1
When White plays 18.Qg2 in this position, you can be rest assured that the kid knows what he is doing and he has done his homework well.
Mrinmoy allowed his opponent to gain space advantage too much early in the middlegame.
Woodward - Andy, Game 2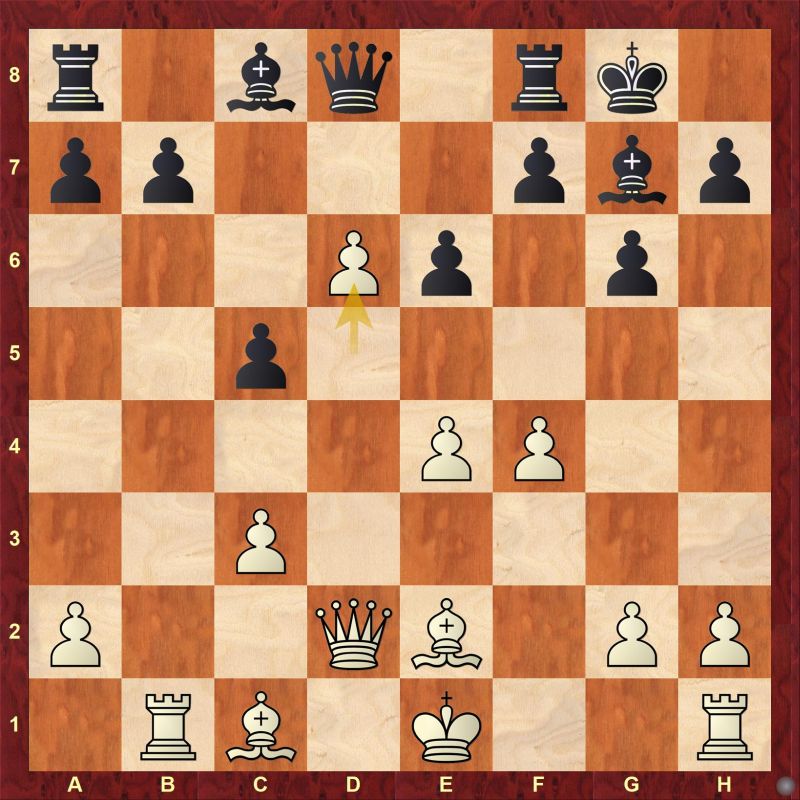 When white plays 14.d6, what's the first thing you think black should do here? Mrinmoy got a good position but then he misplayed and opponent got a winning position. However the endgame was completely winning for him.
Find the winning plan for black after 69.Kb4. Mrinmoy could not find the win and he lost both pawns and eventually the bishop too. Thus the score became 1-1.
Mrinmoy got the white pieces, won the Armageddon comfortably to earn the Bronze medal.
Replay the live stream
Replay all Indian players' games from Finals
Links
---