Harika will spearhead India at FIDE World Women's Team Championship 2023
Indian Women's team won a historic Silver medal at the previous edition in 2021. However, this time they would definitely like to aim for the Gold. GM Harika Dronavalli is the sole member from that team. She will be joined by IM Padmini Rout, IM Vantika Agrawal, WGM Savitha Shri B and newly crowned Tata Steel Chess India 2023 Women Rapid winner - IM Divya Deshmukh. India is in Pool A with Georgia, Ukraine, France, Kazakhstan and Egypt. Pool B has USA, China, Germany, Poland, FIDE Americas and Bulgaria. Top four from each Pool will advance to the Quarterfinals. India will face France in Round 1 and Kazakhstan in Round 2 starting at 3 and 6 p.m. local time, 6:30 and 9:30 p.m. IST. Photo: FIDE/Michal Walusza
Shyam Sundar draws number one for India
GM Shyam Sundar M drew the number one at the draw of lots for team India. Georgia, India and France are the favorites from Pool A. Between Ukraine and Kazakhstan, either of them can claim the fourth spot. Comparatively, Pool B looks to be much more difficult to predict which four has the highest chances to advance. On paper, it may seem like USA, China, Germany and Poland should advance to the Quarterfinals, one should not discount FIDE Americas and Bulgaria, as they are very much capable of causing upsets. Moreover, it is a Rapid event, so anything can and probably will happen.
Team India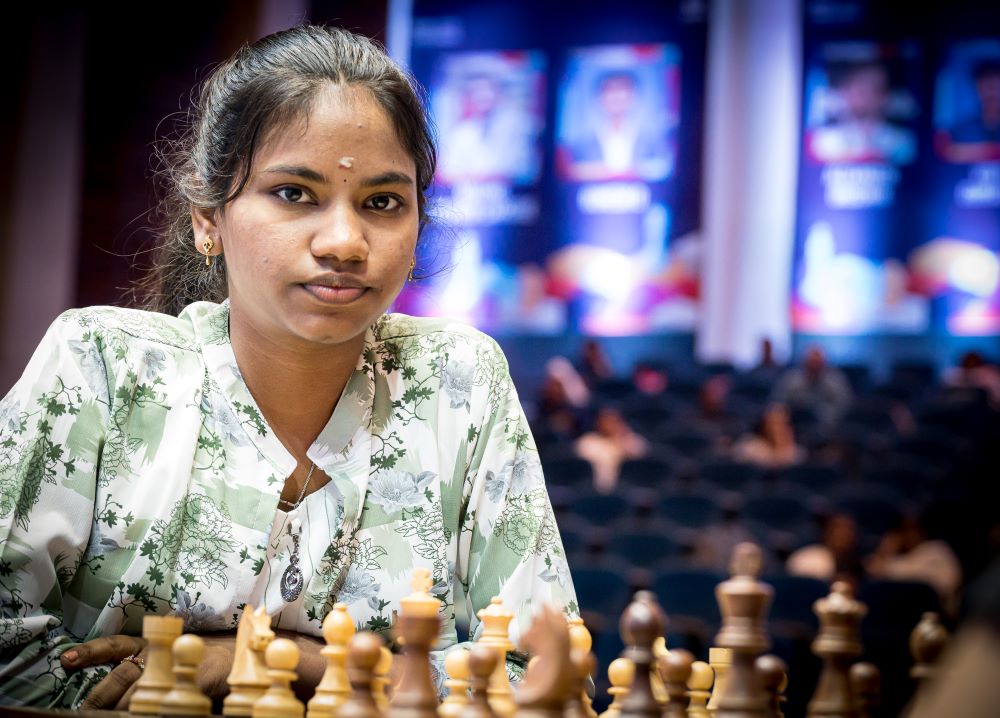 Team lineups:
Pool A: Georgaia, India, Ukraine, France, Kazakhstan and Egypt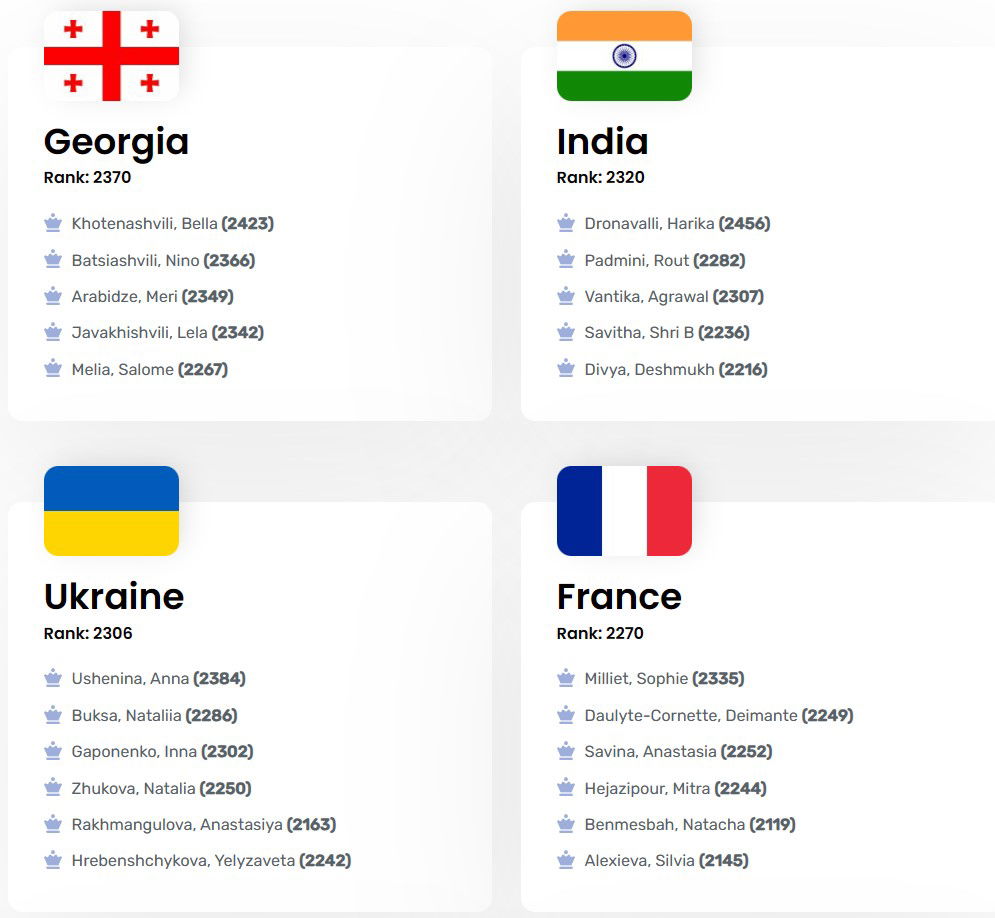 Round 1 pairings
India - France
Kazakhstan - Egypt
Ukraine - Georgia
Round 2 pairings
France - Georgia
Egypt - Ukraine
India - Kazakhstan
Pool B: USA, China, Germany, Poland, FIDE Americas and Bulgaria
Round 1 pairings
Bulgaria - FIDE Americas
USA - Germany
China - Poland
Round 2 pairings
FIDE Americas - Poland
Germany - China
Bulgaria - USA
Photo Gallery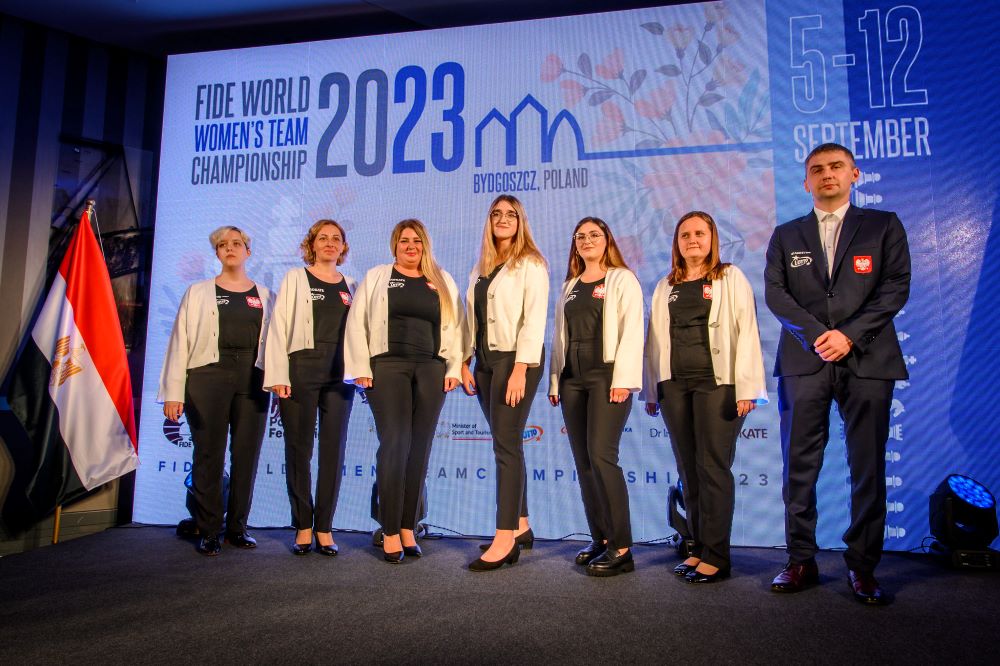 For more photos from the opening ceremony and draw of lots, please click here.
Schedule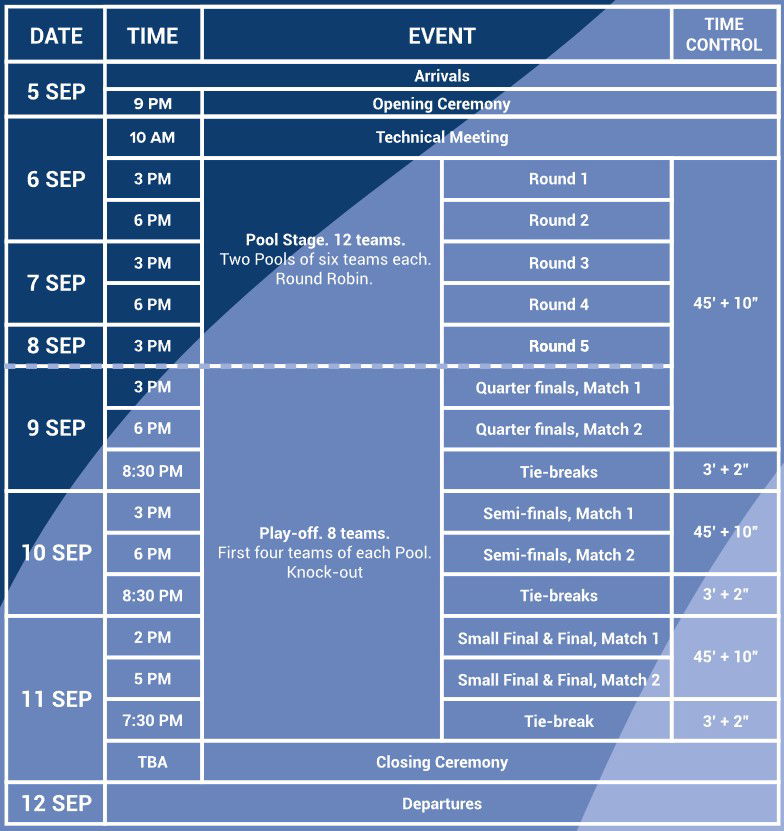 Time Control
The time control is 45 minutes + 10 seconds increment for the entire game, for tie-breaks - 3 minutes + 2 seconds increment.
Links
---