World Youth U16 Olympiad 2022 R6: India squashes Mongolia
Mongolia got crushed by India 1-3 in the sixth round of FIDE World Youth Under-16 Olympiad 2022. GM Pranav V, IM Pranesh M and Mrittika Mallick - all three of them scored emphatic victories over their respective opponents. Rohit S suffered the sole loss. Turkiye-Red maintains their sole lead with a perfect 12/12. Four teams - India, Iran, Uzbekistan-1 and Azerbaijan-1 are currently sharing second place 9/12. India will face Uzbekistan-1 in the seventh round. FM Harshad will be replacing S Rohit, while Uzbekistan-1 makes one change. Round 7 starts today at 3 p.m. local time, 4:30 p.m. IST. Photo: Nakhchivan Chess Federation
Only decisive games
The Mongolia-India encounter had four decisive games. Turkiye-Red continues their momentum as they score their sixth consecutive win and increase their lead by three points.
Mongolia - India: 1-3
GM Pranav Venkatesh (2530), IM Pranesh M (2442) and Mrittika Mallick (1879) scored emphatic victories over their opponents. S Rohit (2181) suffered the sole loss of the team.
Munkhdalai - Mrittika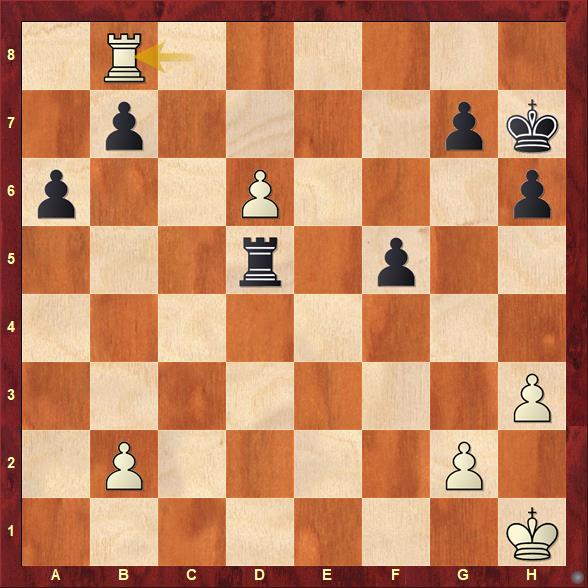 36.Rc7 would have given White some more fighting chances as b5 would have met with 37.d7. However, 36.Rb8 b5 and now White no longer has d7. 37.Rb6 a5 and now Black is winning.

Replay Mongolia vs India games
Schedule
Everyday round starts at 3 p.m. local time, 4:30 p.m. IST from 2nd to 9th October 2022. The final round on 10th October starts 10 a.m. local time, 11:30 a.m. IST.
Round 6 results
No.
SNo
Team
Team
Pts.
MP
Res.
:
Res.
MP
Pts.
Team
Team
SNo
1
8
CUB
Cuba
12
8
1
:
3
10
15
Turkiye-Red
TUR
5
2
6
KAZ
Kazakhstan
12½
8
1
:
3
7
12
Iran
IRI
1
3
2
UZB-1
Uzbekistan-1
13
7
3½
:
½
7
12
Turkiye-Anatolia
TUR
9
4
13
MGL
Mongolia
14½
7
1
:
3
7
14½
India
IND
3
5
23
AZE-4
Azerbaijan-4
12½
7
1
:
3
7
11
Azerbaijan-1
AZE
4
6
12
KGZ
Kyrgyzstan
13½
6
2½
:
1½
6
11½
Mexico
MEX
11
7
18
UZB-2
Uzbekistan-2
11½
6
3½
:
½
5
12
Turkiye-White
TUR
7
8
14
MDA
Moldova
9½
5
2½
:
1½
5
7
Sri Lanka
SRI
19
9
17
GEO-1
Georgia-1
12
5
4
:
0
5
9½
England
ENG
22
10
10
AZE-2
Azerbaijan-2
10
4
2½
:
1½
4
8½
Malaysia
MAS
26
Round 7 pairings
No.
SNo
Team
Team
Pts.
MP
Res.
:
Res.
MP
Pts.
Team
Team
SNo
1
5
TUR-1
Turkiye-Red
18
12
:
9
15
Iran
IRI
1
2
3
IND
India
17½
9
:
9
16½
Uzbekistan-1
UZB
2
3
4
AZE-1
Azerbaijan-1
14
9
:
8
13½
Kazakhstan
KAZ
6
4
18
UZB-2
Uzbekistan-2
15
8
:
8
13
Cuba
CUB
8
5
9
TUR-3
Turkiye-Anatolia
12½
7
:
8
16
Kyrgyzstan
KGZ
12
6
14
MDA
Moldova
12
7
:
7
15½
Mongolia
MGL
13
7
23
AZE-4
Azerbaijan-4
13½
7
:
7
16
Georgia-1
GEO
17
8
11
MEX
Mexico
13
6
:
6
12½
Azerbaijan-2
AZE
10
9
15
BAN
Bangladesh
12
6
:
6
12½
Latvia
LAT
16
10
21
CAN
Canada
12
6
:
5
12½
Turkiye-White
TUR
7
Links
---