FIDE Online Olympiad for PWD R3: India 1 in a six-way lead
India 1 beats Vietnam 2.5-1.5 to join five other teams with 6.0/6 to lead FIDE Online Olympiad for People with Disabilities at the conclusion of Round 3. Kishan played fantastic and scored an emphatic victory. Jennitha managed to save the game from a difficult position and eventually win it. Aryan drew his game and Shashikant suffered a loss. India 2, 3 and 4 made draws with North Macedonia, Philippines 2 and Brazil respectively. Today Tuesday 24th November India 1 will face top seed Poland 1 in Round 4 starting from 7:30 p.m. IST.
Kishan and Jennitha anchor India 1
India 1 joins a six-way lead with five other teams at the conclusion of Round 3. Kishan and Jennitha score important victories and Aryan scored a valuable draw to ensure India 1 beats Vietnam 2.5-1.5. All three other Indian teams India 2, 3 and 4 drew with North Macedonia, Philippines 2 and Brazil 2-2.
Vietnam - India 1: 1.5-2.5
Shashikant made an inaccuracy in the middle game which cost him a pawn. Soon after he lost another and position was lost.
Van Quan - Shashikant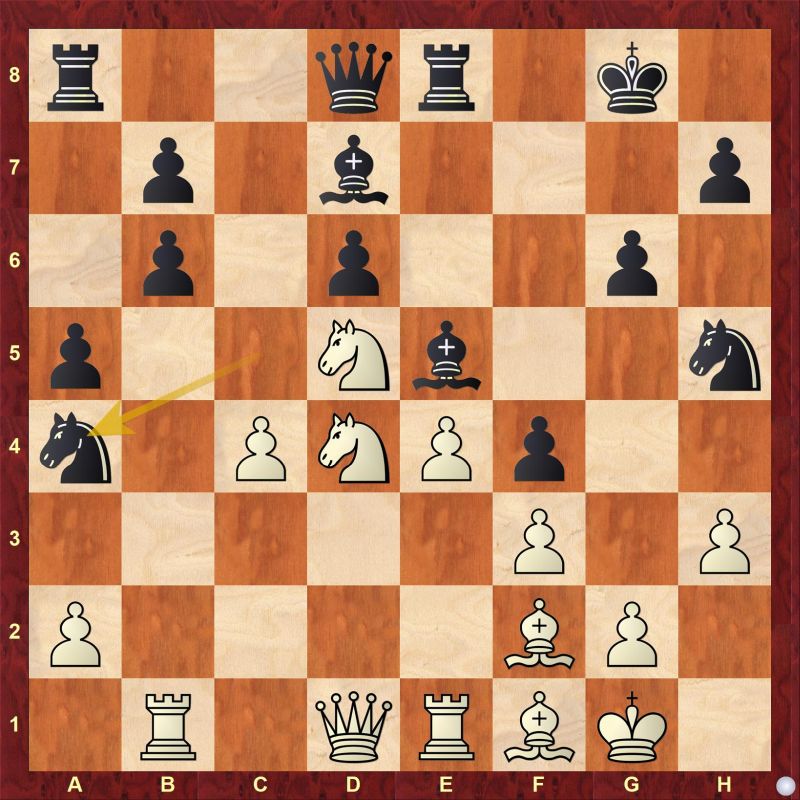 Find out why 20...Na4 is a mistake and what black could have played instead.
Kishan got a fantastic position out of the opening. He capitalized on his opponent's tactical oversight in the middle game.
Kishan - Thi Bich Thuy
Find out the why 14...Kb7 is a mistake
Jennitha survived a massive scare as her opponent Hien Vuong's exchange sacrifice almost worked.
Hien Vuong - Jennitha
White blundered here with 24.Rxd6, instead 24.Rf1 or Nh5 was a better continuation.
Aryan Joshi had a quiet draw with Thu Huyen Doan.
India 2 - North Macedonia: 2-2
Soundarya Kumar Pradhan scored the lone victory for the team. Krishna and Sarita scored draws respectively to make sure India 2 makes a 2-2 draw with North Macedonia. Samarth Rao faced the only loss for the team after a long battle against Vladimir Trkaljanov.
Philippines 2 - India 3: 2-2
Vivek scored the sole victory for the team against Cheryl Angot. Ashvin and Megha made draws. Udupa suffered a loss. Thus India 3 managed to hold higher rated Philippines 2 to a draw.
India 4 - Brazil: 2-2
Marimuthu and Malika scored a win each, Krishna and Sanjay lost their games respectively. India 4 drew with higher rated Brazil 2-2

Replay all games of Indian teams of Round 3
Standings after Round 3
| | | | | | | | | | | | | | |
| --- | --- | --- | --- | --- | --- | --- | --- | --- | --- | --- | --- | --- | --- |
| Rk. | SNo | | Team | Team | Games | + | = | - | TB1 | TB2 | TB3 | TB4 | TB5 |
| 1 | 1 | | Poland 1 | POL 1 | 3 | 3 | 0 | 0 | 6 | 11,5 | 30,0 | 17,0 | 17,0 |
| 2 | 6 | | Russia 1 | RUS 1 | 3 | 3 | 0 | 0 | 6 | 11,0 | 28,0 | 21,5 | 21,5 |
| 3 | 2 | | Germany | GER | 3 | 3 | 0 | 0 | 6 | 9,5 | 22,0 | 15,0 | 15,0 |
| 4 | 7 | | Ukraine 1 | UKR 1 | 3 | 3 | 0 | 0 | 6 | 8,5 | 22,0 | 22,0 | 22,0 |
| 5 | 11 | | Croatia | CRO | 3 | 3 | 0 | 0 | 6 | 8,0 | 16,5 | 20,5 | 20,5 |
| 6 | 8 | | India 1 | IND 1 | 3 | 3 | 0 | 0 | 6 | 8,0 | 16,0 | 18,5 | 18,5 |
| 7 | 4 | | Israel | ISR | 3 | 2 | 1 | 0 | 5 | 9,5 | 22,0 | 21,5 | 17,0 |
| 8 | 3 | | Philippines 1 | PHI 1 | 3 | 2 | 1 | 0 | 5 | 9,0 | 21,0 | 17,0 | 13,8 |
| 9 | 17 | | Poland 2 | POL 2 | 3 | 2 | 1 | 0 | 5 | 9,0 | 18,0 | 18,5 | 13,8 |
| 10 | 22 | | Colombia 1 | COL 1 | 3 | 2 | 0 | 1 | 4 | 9,0 | 14,0 | 17,0 | 8,5 |
| 11 | 26 | | Russia 3 | RUS 3 | 3 | 2 | 0 | 1 | 4 | 8,5 | 21,0 | 15,5 | 7,5 |
| 12 | 36 | | Kyrgyzstan | KGZ | 3 | 2 | 0 | 1 | 4 | 8,5 | 14,0 | 20,0 | 9,0 |
| 13 | 5 | | Cuba | CUB | 3 | 2 | 0 | 1 | 4 | 8,0 | 16,0 | 19,5 | 12,0 |
| 14 | 46 | | Vietnam | VIE | 3 | 2 | 0 | 1 | 4 | 8,0 | 14,0 | 17,5 | 9,5 |
| 15 | 45 | | Ecuador | ECU | 3 | 2 | 0 | 1 | 4 | 8,0 | 10,0 | 14,0 | 6,5 |
| 16 | 15 | | Poland 3 | POL 3 | 3 | 2 | 0 | 1 | 4 | 7,5 | 19,5 | 24,5 | 15,0 |
| 17 | 20 | | Hungary | HUN | 3 | 2 | 0 | 1 | 4 | 7,5 | 19,0 | 22,5 | 14,0 |
| 18 | 12 | | Ukraine 2 | UKR 2 | 3 | 2 | 0 | 1 | 4 | 7,5 | 12,0 | 20,5 | 9,0 |
| 19 | 19 | | Romania 1 | ROU 1 | 3 | 2 | 0 | 1 | 4 | 7,5 | 10,0 | 15,0 | 5,5 |
| 20 | 35 | | Colombia 2 | COL 2 | 3 | 2 | 0 | 1 | 4 | 7,0 | 11,0 | 19,5 | 11,5 |
| 21 | 28 | | Belarus | BLR | 3 | 2 | 0 | 1 | 4 | 7,0 | 10,0 | 13,5 | 6,0 |
| 22 | 27 | | Turkey 1 | TUR 1 | 3 | 2 | 0 | 1 | 4 | 7,0 | 9,0 | 18,0 | 7,0 |
| 23 | 13 | | Ukraine 3 | UKR 3 | 3 | 2 | 0 | 1 | 4 | 6,5 | 10,5 | 19,5 | 11,0 |
| 24 | 18 | | Chile | CHI | 3 | 2 | 0 | 1 | 4 | 6,0 | 6,0 | 19,5 | 8,0 |
| 25 | 43 | | India 3 | IND 3 | 3 | 1 | 1 | 1 | 3 | 7,5 | 12,0 | 13,5 | 4,0 |
| 26 | 41 | | Panama | PAN | 3 | 1 | 1 | 1 | 3 | 6,5 | 15,0 | 15,0 | 4,0 |
| 27 | 33 | | Canada | CAN | 3 | 1 | 1 | 1 | 3 | 6,5 | 13,0 | 17,5 | 7,0 |
| 28 | 34 | | India 2 | IND 2 | 3 | 1 | 1 | 1 | 3 | 6,5 | 8,5 | 19,5 | 7,0 |
| 29 | 9 | | Russia 2 | RUS 2 | 3 | 1 | 1 | 1 | 3 | 6,0 | 14,0 | 20,0 | 8,8 |
| 30 | 10 | | North Macedonia | MKD | 3 | 1 | 1 | 1 | 3 | 6,0 | 10,0 | 19,0 | 8,8 |
| | 44 | | India 4 | IND 4 | 3 | 1 | 1 | 1 | 3 | 6,0 | 10,0 | 19,0 | 8,8 |
Links
---