Priyanshu Patil wins 5th Young Masters Rapid Open 2022
by Ganga Pant - 31/08/2022
Seventh seeded Priyanshu Patil tied for the first spot with the top seed FM Nikhil Dixit and 32nd seed Aditi Kayal at 5th Young Masters Rapid Open 2022. All three bagged 6 points each from the 7 rounds in the locally held city level chess event here at Pune, Maharashtra. Priyanshu finished first by virtue of a better Buchholz score, Aditi secured second on the podium while Nikhil third in the open category. It was hosted by chess mothers in celebration of Independence Day on 15th August 2022 at Joseph D'Souza Chess Academy. Check out the pictorial report written by Ganga Pant, member of the organizing team, Pune Parents Chess Circle. Photo: Aashish Singla
Pune Parents Chess Circle organize a tournament on Independence Day
The tournament offered a very strong field to the players, wherein it had as many as 38 rated players of the total 65. One of the highlights of the event was that it was organized by a voluntary group of chess parents of the city, purely for the purpose of encouraging the young talent and helping provide them with a consistent playing field.
Deepti Shidore, who recently became the youngest International Arbiter of our country, presided as the Chief Arbiter for the event which was organized by Ms. Ganga Pant, Ms. Swati Sharma, Ms. Sheetal Koul, Ms. Anjali Lamkane, Ms. Vasanti Sarvade and Mr. Aashish Singla in close association with other chess parents from Pune. The one day rapid tournament was held at the renowned Joseph D'souza's chess academy. The event garnered a lot of applause from players and parents in unison about its discipline, timeliness and competitive field.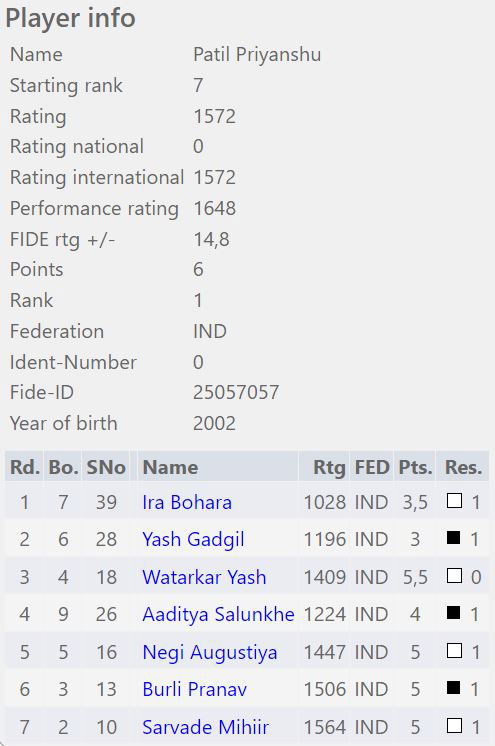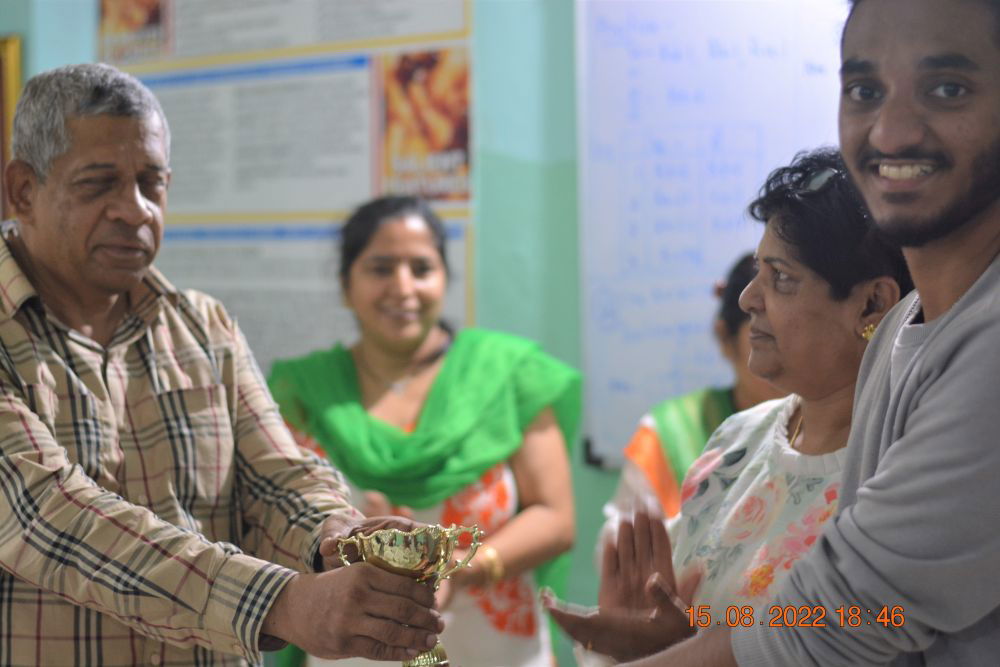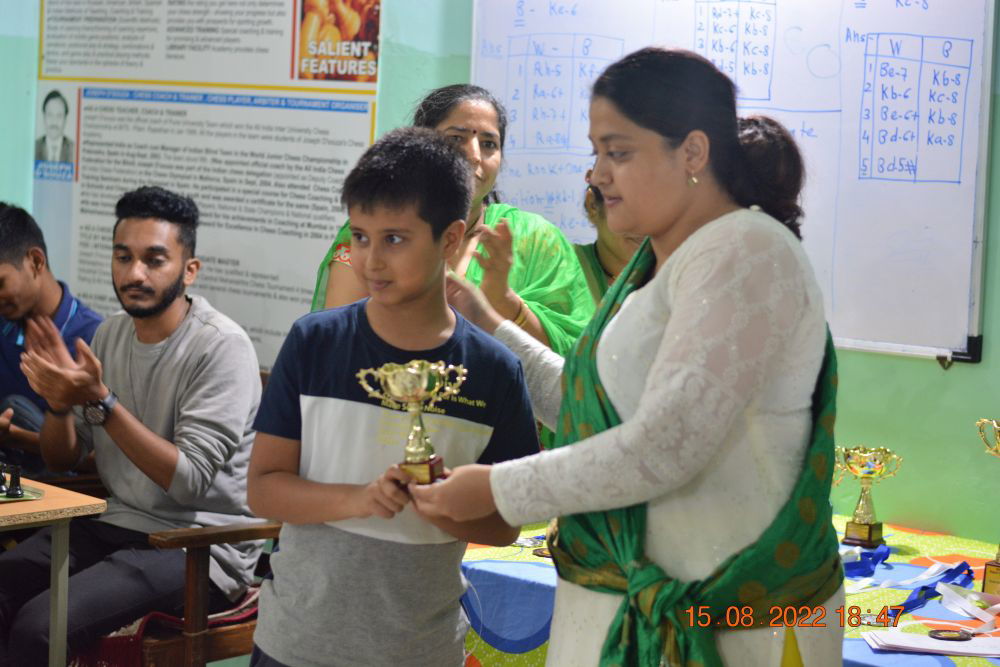 For more photos, please click here.
Organizer's note
Chess Parents at Pune have been organizing practice tournaments over the last couple of years and have resumed the Young Masters Rapid Tournament series with this being the first post pandemic and overall fifth tournament in the series. This time, the mothers of young chess kids at Pune took over the reins on the occasion of Independence Day and showcased their ability to run a successful event.
Ms. Ganga Pant from the organizing team noted, "The team aspires to hold such events consistently and is receiving a very good encouragement from the chess fraternity of Pune ranging from various coaches, players, parents to the local chess academies as well as PDCC. Such help and motivation is very important to the voluntary group of organizers"
Aashish Singla, from the organizing team, offered a vote of thanks to the organizers, all the participants and their parents - and specially noted that help is required from all parents in order to create and sustain such platforms in and across the city if we want the young talent of this region to get competitive advantage in bigger tournaments. Unless there is a regular and consistent strong playing field available to the chess players, the young talent of our district will not be able to compete with the high national and international standards of the sport.
The players stressed on the need for such healthy initiatives to grow and perhaps get emulated across states with the help of wider chess platforms like ChessBase India. Do stay tuned to ChessBase India calendar for more such tournaments from Pune Chess Parents in the future.
Final Standings
About the Author
I am Ganga Pant, an IT professional, a certified state level chess arbiter and also mother of a 13-year-old active chess player in Pune. As a part of a very vibrant group of chess parents in this city, over the years, I realized that in order to nourish the sports at local and regional levels, we all have to be more active, enterprising and have to put in our efforts in order to create various platforms wherein players can get more continuous and consistent playing practice. Thus, I, with the help of my fellow parents, have been organizing a series of rapid tournaments in Pune under the title of Young Masters Rapid Chess Championship. ChessBase India has been my inspiration all along as Mr, Sagar Shah has been an example of how a single person can impact the sports ecosystem across the country and taking a cue out of that, I have been wanting to do my best, in my limited capacity, and do something for the young chess players in and around Pune. Till date, we have successfully conducted five tournaments in this series and I aspire to rope in more parents in this initiative as we go ahead, so as to create multiple consistent and continuous competitive arenas and platforms for chess players in Pune region with a wish to see them delivering a wonderful performance, as a result, in national and international tournaments.
---