1st Maharashtra GM Open 2022 R1: Praloy Sahoo stuns Chakravarthi Reddy
17-year-old 2065-rated Praloy Sahoo scored the biggest upset of the first round against IM Chakravarthi Reddy (2349). Ajay Mushini also had a good chance to beat GM Deepan Chakkravarthi, however he missed, and it ended in a draw. The inaugural edition of Maharashtra International GM Open witnesses the participation of 141 players including 20 GMs, 29 IMs, 6 WGMs and 9 WIMs from 13 countries across the world including India. The average rating of the tournament is 2205. The total prize fund of the tournament is ₹20,00,000. Top three prizes are ₹300000, ₹200000 and ₹150000. Round 2 starts today at 9:30 a.m. IST. Photo: Aditya Sur Roy
A smooth start for the top seeds
The top seed of the event is Tajikistan no.1 and 13th KIIT GM Open winner, GM FST Farrukh Amonatov (2622). The highest rated Indian player in the event is GM Lalit Rohit (2563).
Ajay - Deepan: 0.5-0.5
Ajay Mushini (2142) had a significant advantage for the better part of the game against GM Deepan Chakkravarthy (2478).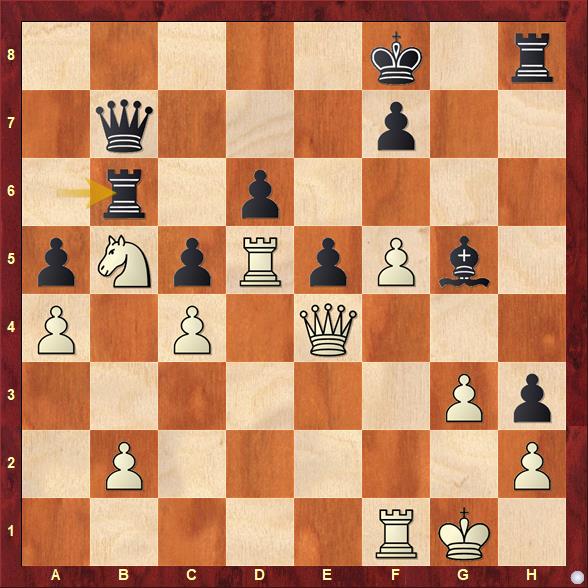 White needed to find 28.f6 which would have been completely winning for him. 28.Kf2 was played and Deepan realized what his oppponent missed. He played 28...Rh6 to prevent f6. The game eventually ended in a draw.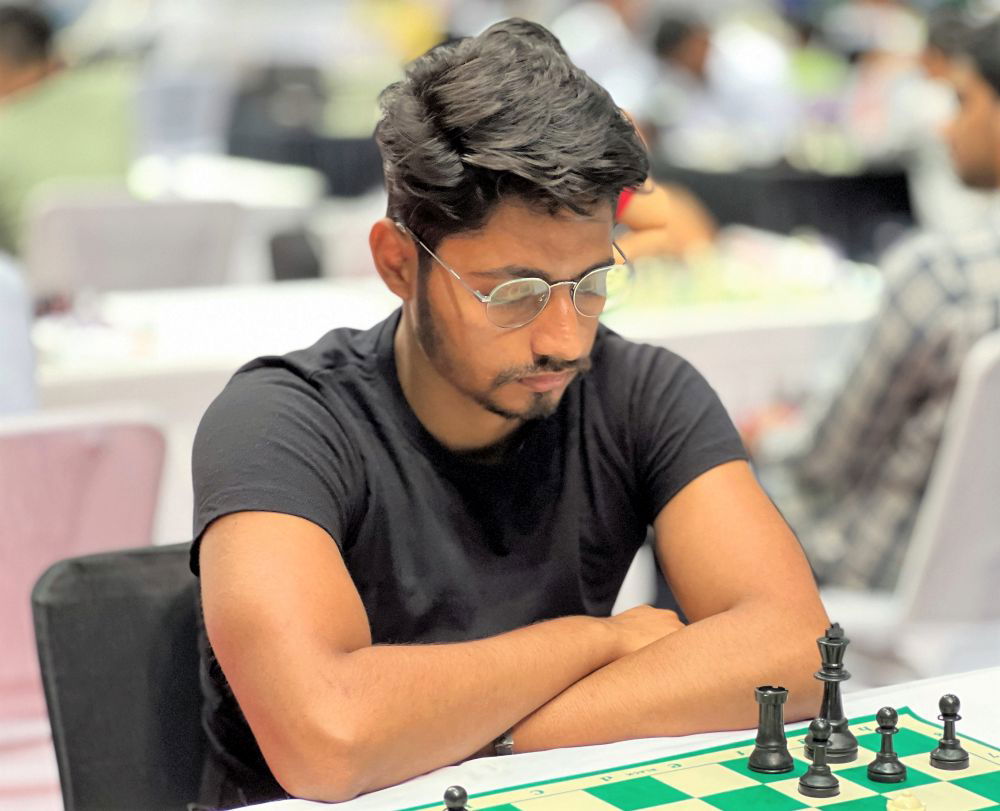 Photo Gallery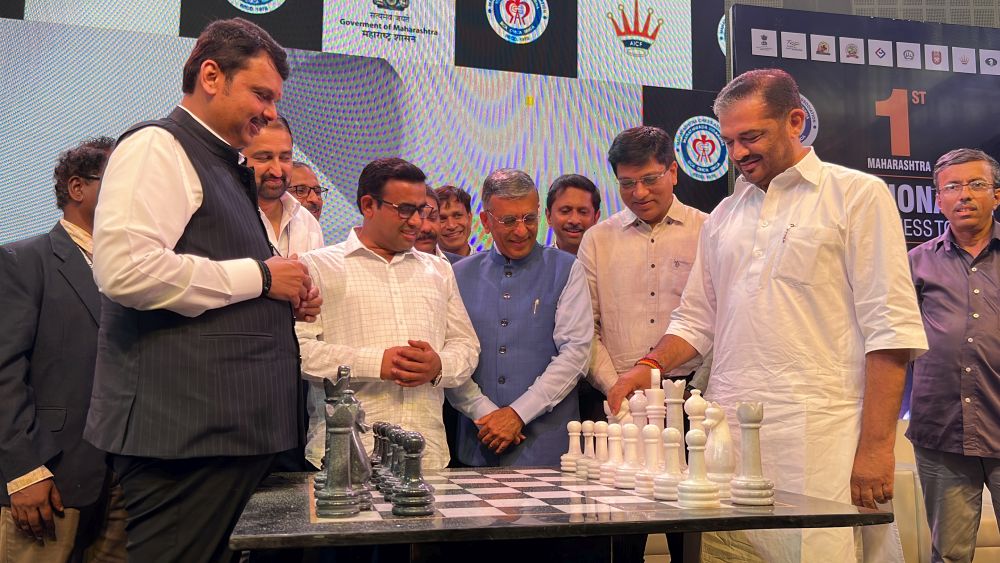 Leader of Opposition, Maharashtra Mr. Devendra Fadnavis, Sports Minister of Maharashtra, Mr. Sunil Chattrapal Kedar, inaugurated the 1st Maharashtra International Open Grandmaster Chess Tournament along with advisory committee member of All India Chess Federation, Mr. Ashok Jain, President of Maharashtra Chess Association, Dr.Parinay Fuke, Senior Vice-President. GM Abhijit Kunte, Niranjan Godbole and President of Maharashtra Chess Association, Dr. Parinay Fuke.
Video Gallery
For more Inauguration Ceremony and Round 1 photos, please click at the respective links.
A total of 141 players including 20 GMs, 29 IMs, 6 WGM and 9 WIMs are taking part from 13 countries across the world including India. The tournament is organized by Maharashtra Chess Association from 31st May to 8th June 2022 at Balewadi Sports Complex, Pune, Maharashtra. The eleven-round Swiss league tournament has a time control of 90 minutes + 30 seconds increment from move no.1.
Replay Round 1 games
Round 1 results
Round 2 pairings
---