India has a new no.2 - Vidit Gujrathi
by Sagar Shah - 02/02/2020
Pentala Harikrishna became India no.2 in October 2012. Until that point it was K. Sasikiran who was the next best player in India after Anand. It was a close battle between Hari and Sasi for nearly two years. But after 2014, Harikrishna's upward trend began, reaching as high as 2770 in December 2016. Now after seven years and four months, we have a new India no.2 and that is Vidit Gujrathi. Although Vidit had previously surpassed Hari in terms of live rating, this is the first time that the Nashik lad has become India no.2 on a published rating list. As on 1st of February 2020, Vidit with a rating of 2721, is eight Elo points ahead of Harikrishna who is on 2713. Vishy Anand still maintains the India no.1 spot with an Elo of 2755.
The year 2019 was a mixed one for Harikrishna. He began with a rating of 2730, played some solid chess throughout the year and reached 2748 by October. However, the last four months haven't been great as Hari systematically dropped Elo points, 35 of them and is now down to 2713 as on 1st of February 2020.
Harikrishna's drop in rating meant that India has a new no.2 in the form of Vidit Gujrathi. This is the first time that Hari has slipped down from the no.2 spot on a published rating list in the last 7 years and 4 months. It was October 2012, when Harikrishna surpassed Sasikiran as the India no.2 and has maintained that spot ever since.
It's not like Vidit didn't play much in the year 2019. He played 75 classical games in the year, which is quite a huge number. From an Elo of 2695 he went up to 2721 in the year. Vidit had two fine events in 2019.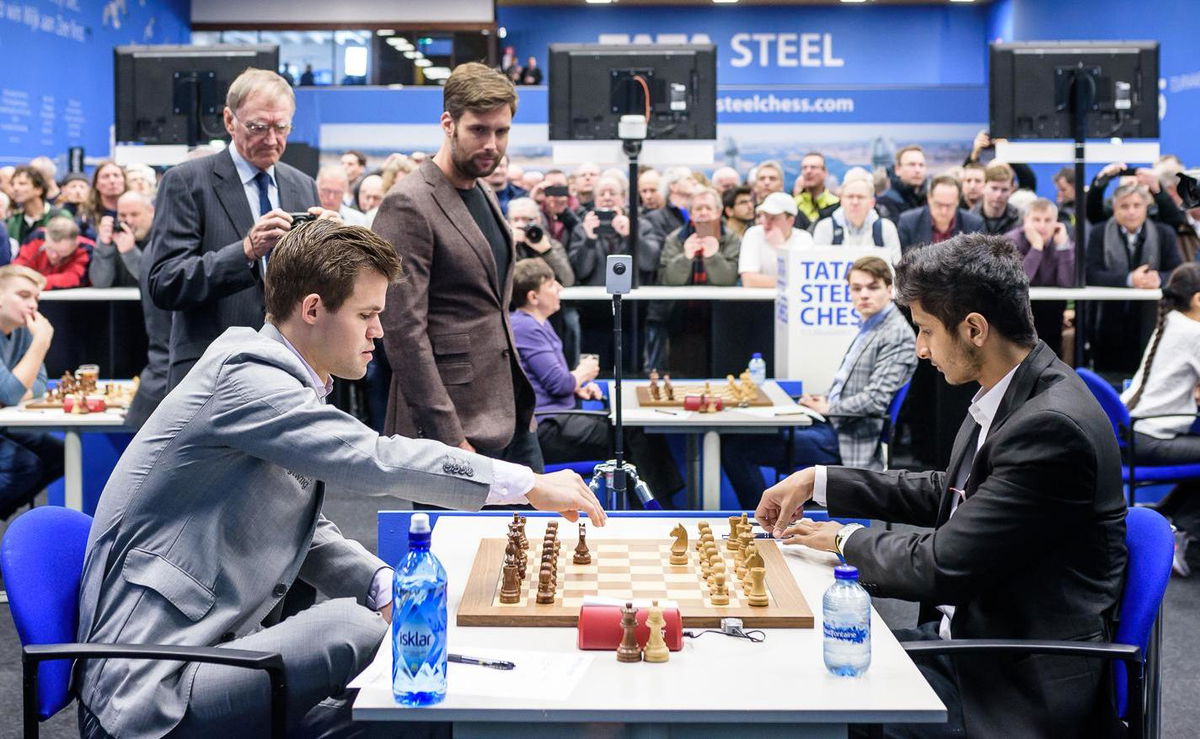 World rankings: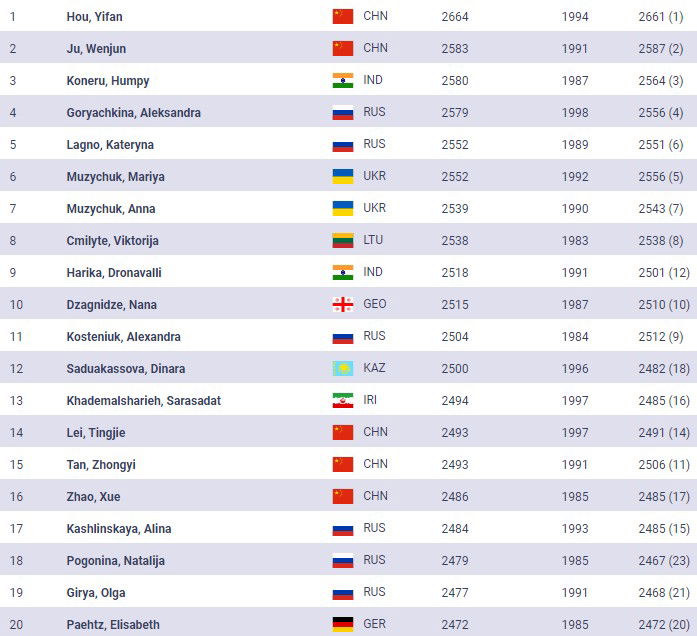 ---