Harikrishnan and Anuj finish in top 10 at Sitges Open 2019
GM Sergey Volkov of Russia won 45th Open Internacional d'Escacs Vila de Sitges 2019. There was a three-way tie for the first place with a score of 7.0/9. According to the tie-break score, GM Namig Guliyev of Azerbaijan was placed 2nd and IM Raven Sturt of USA finished at 3rd place. India's young talents IM Ra A Harikrishnan and FM Anuj Shrivatri scored 6.5/9 each. They both tied for the 4th place, according to tie-break score they secured 6th and 9th position respectively. Harikrishnan (2401) performed at 2491 and increased his Elo rating by 12 points. Anuj (2372) performed at 2393 and gained 9 Elo rating points. Anuj is 19 Elo rating points away from fulfilling the rating criteria for IM title. Among other Indians, Sreeshwan Maralakshikari drew the final round, finishing with 5.5/9 at 21st position. Photo: Niklesh Jain
45th edition of International Chess Open of Sitges Village concluded on 30th July 2019. Organizing a tournament of this magnitude for 45 editions, shows the importance and impact chess has in Spain. Unlike every year, this time India did not make a podium finish, however young talents like Harikrishnan and Anuj made the country proud by finishing in top 10.
Volkov's best win was in the eighth round against GM Oliva Castaneda Kevel (2467) of Cuba.
IM Dylan Isidro Berdayes Ason was leading the tournament until the penultimate round, however a loss in the final round ended his championship hopes. Dylan managed to score a GM-norm for his fantastic performance and his biggest consolation is defeating the eventual champion of the tournament GM Sergei Volkov in round 6.
Harikrishnan (2401) defeated the highest rated Indian player of the tournament Sreeshwan Maralakshikari (2461) in round 7.
Final Standings in group - A
| | | | | | | | | | | | | | | | |
| --- | --- | --- | --- | --- | --- | --- | --- | --- | --- | --- | --- | --- | --- | --- | --- |
| Rk. | SNo | | Name | Typ | sex | Gr | FED | RtgI | RtgN | Club/City | Pts. | TB1 | TB2 | TB3 | TB4 |
| 1 | 3 | GM | Volkov Sergey | | | | RUS | 2548 | 0 | | 7,0 | 0,0 | 2441 | 2600 | 2599 |
| 2 | 2 | GM | Guliyev Namig | | | | AZE | 2551 | 0 | | 7,0 | 0,0 | 2433 | 2595 | 2650 |
| 3 | 8 | IM | Sturt Raven | | | | USA | 2429 | 0 | | 7,0 | 0,0 | 2360 | 2526 | 2573 |
| 4 | 6 | IM | Berdayes Ason Dylan Isidro | | | | CUB | 2461 | 0 | | 6,5 | 0,0 | 2462 | 2554 | 2580 |
| 5 | 4 | GM | Munoz Miguel | | | 2495 | ESP | 2511 | 2571 | Sant Marti C.E. | 6,5 | 0,0 | 2459 | 2558 | 2588 |
| 6 | 12 | IM | Harikrishnan.A.Ra | 18 | | | IND | 2401 | 0 | | 6,5 | 0,0 | 2399 | 2491 | 2529 |
| 7 | 19 | GM | Pogorelov Ruslan | A | | 2350 | UKR | 2347 | 2458 | Escola Escacs Salou | 6,5 | 0,0 | 2397 | 2424 | 2454 |
| 8 | 1 | GM | Baklan Vladimir | | | | UKR | 2621 | 0 | | 6,5 | 0,0 | 2394 | 2504 | 2550 |
| 9 | 15 | FM | Anuj Shrivatri | A-18 | | | IND | 2372 | 0 | | 6,5 | 0,0 | 2283 | 2393 | 2383 |
| 10 | 16 | GM | Gaprindashvili Valeriane | A | | | GEO | 2368 | 0 | | 6,5 | 0,0 | 2283 | 2336 | 2433 |
| 11 | 9 | IM | Valderrama Quiceno Esteban Alb | | | | COL | 2423 | 0 | | 6,0 | 0,0 | 2338 | 2414 | 2411 |
| 12 | 5 | GM | Oliva Castaneda Kevel | | | | CUB | 2467 | 0 | | 6,0 | 0,0 | 2334 | 2405 | 2419 |
| 13 | 21 | FM | Mateus Alejandro | A | | | COL | 2334 | 0 | | 6,0 | 0,0 | 2312 | 2350 | 2380 |
| 14 | 17 | IM | Lopez Gonzalez Abel Fabian | A | | | CUB | 2355 | 0 | | 6,0 | 0,0 | 2278 | 2296 | 2346 |
| 15 | 47 | WIM | Chirivi C Jenny Astrid | C | w | | COL | 2089 | 0 | | 6,0 | 0,0 | 2207 | 2192 | 2233 |
| 16 | 27 | FM | Meessen Rudolf | A | | | BEL | 2269 | 0 | | 6,0 | 0,0 | 2173 | 2249 | 2234 |
| 17 | 18 | FM | Herrera Juan Sebastian | A | | | COL | 2353 | 0 | | 5,5 | 0,0 | 2400 | 2398 | 2410 |
| 18 | 13 | IM | Lacasa Diaz Jose Antonio | A | | 2398 | ESP | 2391 | 2440 | Gran Penya Vilanova C.E. | 5,5 | 0,0 | 2379 | 2389 | 2396 |
| 19 | 23 | IM | Beltran Rueda Santiago | A | | 2334 | ESP | 2326 | 2408 | Sitges Prado Suburenc, C.E. | 5,5 | 0,0 | 2366 | 2343 | 2431 |
| 20 | 30 | IM | Vittorino Carlo Giovanni | A | | | COL | 2252 | 0 | | 5,5 | 0,0 | 2350 | 2327 | 2325 |
Final Standings in group - B
| | | | | | | | | | | | | | | | |
| --- | --- | --- | --- | --- | --- | --- | --- | --- | --- | --- | --- | --- | --- | --- | --- |
| Rk. | SNo | | Name | Typ | sex | Gr | FED | RtgI | RtgN | Club/City | Pts. | TB1 | TB2 | TB3 | TB4 |
| 1 | 44 | | Fathima Abdeen | E | w | | IND | 1652 | 0 | | 8,0 | 0,0 | 1806 | 2024 | 2208 |
| 2 | 81 | AIM | Peramunetilleke Seth | F-12 | | | HKG | 1408 | 0 | | 7,0 | 0,0 | 1767 | 1962 | 2077 |
| 3 | 36 | AFM | Ankit Dalal | E | | | IND | 1680 | 0 | | 7,0 | 0,0 | 1712 | 1856 | 2025 |
| 4 | 49 | | Amit Panchal | F | | | IND | 1634 | 0 | | 6,5 | 0,0 | 1795 | 1824 | 1768 |
| 5 | 24 | | Gomez Navais Marcal | E-18 | | 1720 | ESP | 1768 | 1998 | Vilafranca C.E. | 6,5 | 0,0 | 1725 | 1815 | 1940 |
| 6 | 37 | | Gil Provedo Victor | E-18 | | 1704 | ESP | 1676 | 0 | Rio | 6,5 | 0,0 | 1690 | 1765 | 1877 |
| 7 | 22 | | Bernat Pascual Magi | E-18 | | 1844 | CAT | 1777 | 2001 | Vilafranca C.E. | 6,5 | 0,0 | 1685 | 1786 | 1910 |
| 8 | 6 | | Flores Linan Jose Luis | D | | 1766 | ESP | 1852 | 2028 | Barcelona, Club Escacs | 6,5 | 0,0 | 1657 | 1766 | 1908 |
| 9 | 16 | | Guasch Guasch Ferran | D | | 1799 | ESP | 1806 | 2012 | Valls C.E. | 6,5 | 0,0 | 1650 | 1778 | 1807 |
| 10 | 41 | | Villa Tornero Alex | E-12 | | 1655 | ESP | 1657 | 1885 | Montornes C.E. | 6,5 | 0,0 | 1544 | 1589 | 1799 |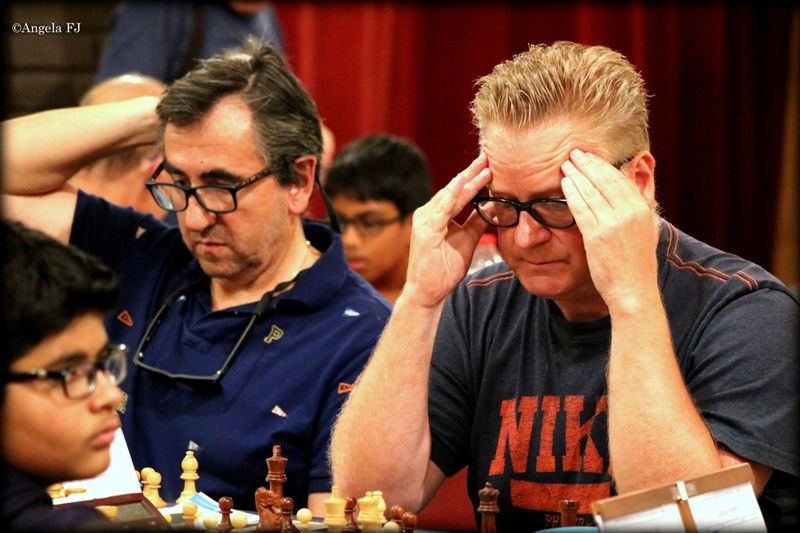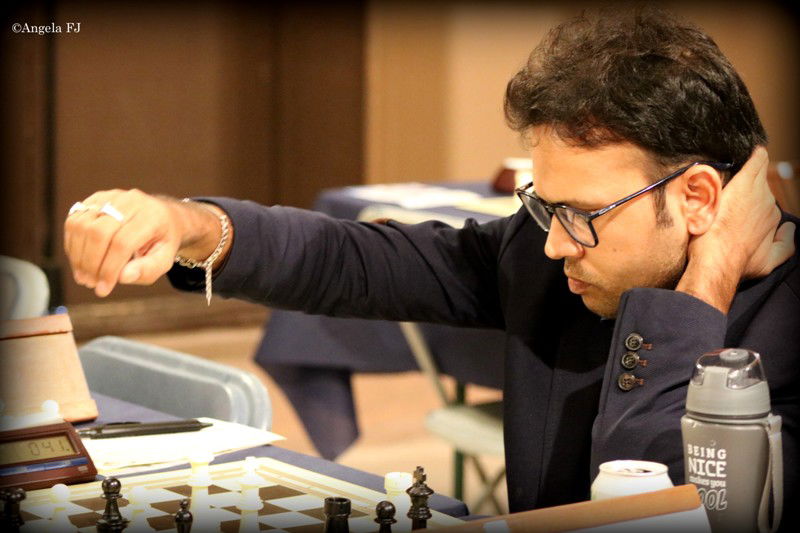 Translation from Hindi by Shahid Ahmed
---