Barcelona Open 2021 R1-5: Hakobyan halts the Jeevitesh juggernaut
Fourth seeded GM Aram Hakobyan brought IM Sai Agni Jeevitesh's fantastic momentum to a screeching halt as he beat him in the fifth round to take the sole lead 5.0/5 at Barcelona Open 2021. GMs Karthikeyan Murali and Visakh N R are the only two player who are at a half point behind the leader 4.5/5 each respectively. While Karthikeyan drew with Sethuraman in the fifth round, Visakh beat GM Fernanda Peralta in a very nice finish. Karthikeyan will face Hakobyan today in the sixth round which will probably have huge implications for the championship, Visakh will go against the fierce Alexander Fier. Round 6 starts today at 8:00 p.m. IST. Photo: Catalan Chess Federation
Karthikeyan and Visakh in pursuit
18 players are at 4.0/5 including the top seed Sethuraman S P who drew his last two games. GMs Praggnanandhaa, Aravindh, Arjun Kalyan, IMs Vignesh, Jeevitesh, Vaishali, Aditya Mittal and Pranav Anand are among the Indians who is in a very a close fight at 4.0/5 each respectively.
Round 3: Praggnanandhaa - Pranav: 1-0
Praggnanandhaa and Pranav drew with each other at the recently concluded Riga Technical University Open 2021, however this time IM Pranav Anand made an inaccuracy in the middlegame which got him in trouble.
16...Qxd5 causes Black to lose the e5-pawn. 17.c4 Qd6 18.Ba3 Qd8 and it was just over for Black.
Karthikeyan - O'gorman: 1-0
GM Karthikeyan Murali scored a very nice victory over FM Tom O'gorman (IRL).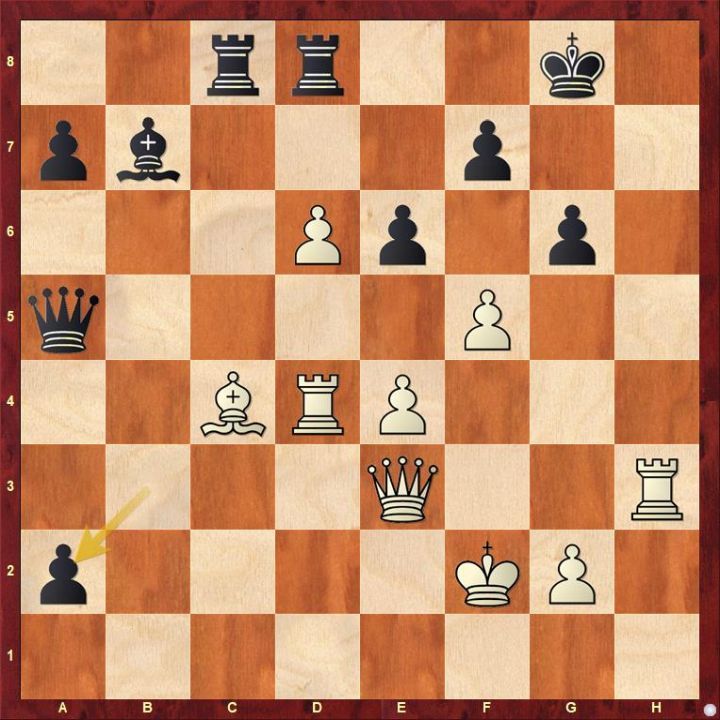 White is completely winning here and does not need to be concerned about the pawn promotion at a1. Find out the beautiful winning continuation which Karthikeyan did in the game.
Round 4: Yuffa - Jeevitesh: 0-1
GM Daniil Yuffa (RUS) had a substantial advantage against IM Sai Agni Jeevitesh J.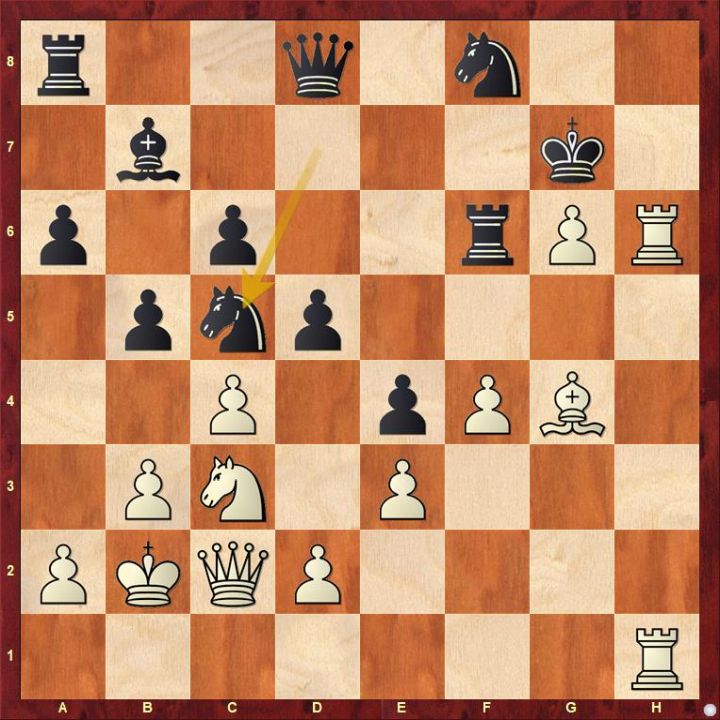 28.d4 would have maintained White's advantage. However, 28.Ne2 allowed Black to get some offense, 28...Nd3+ 29.Kb1 Nf2 which prompted White to make a mistake.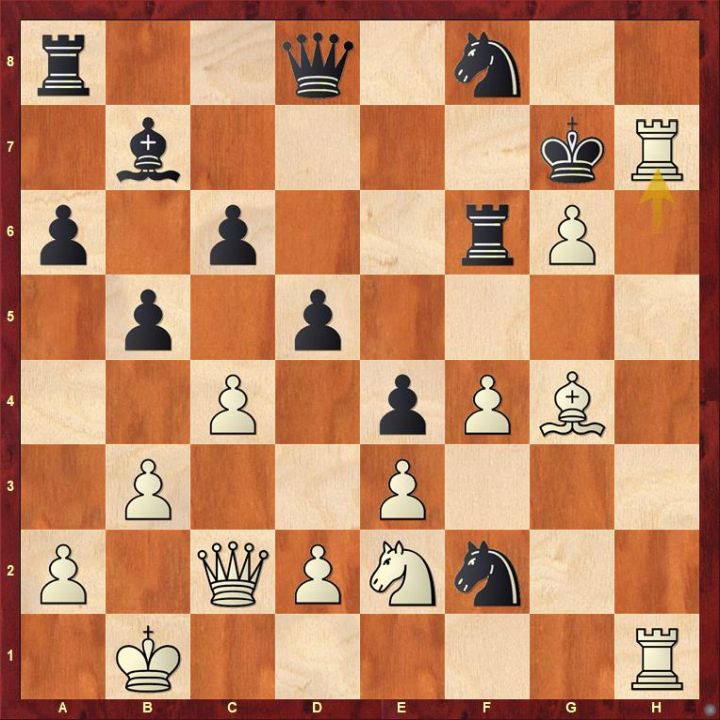 30.Rh7 is a blunder. Find out why and what White needed to play to make sure he does not lose.
Round 5: Jeevitesh - Hakobyan: 0-1
Jeevitesh's fantastic momentum came to an end against GM Aram Hakobyan (ARM).
White needed to play 15.c3 or Nc3. 15.Nc5 pins the own knight against the c2-pawn. It all went downhill for White from here.
Highlights
Here is an interesting finish from Round 5: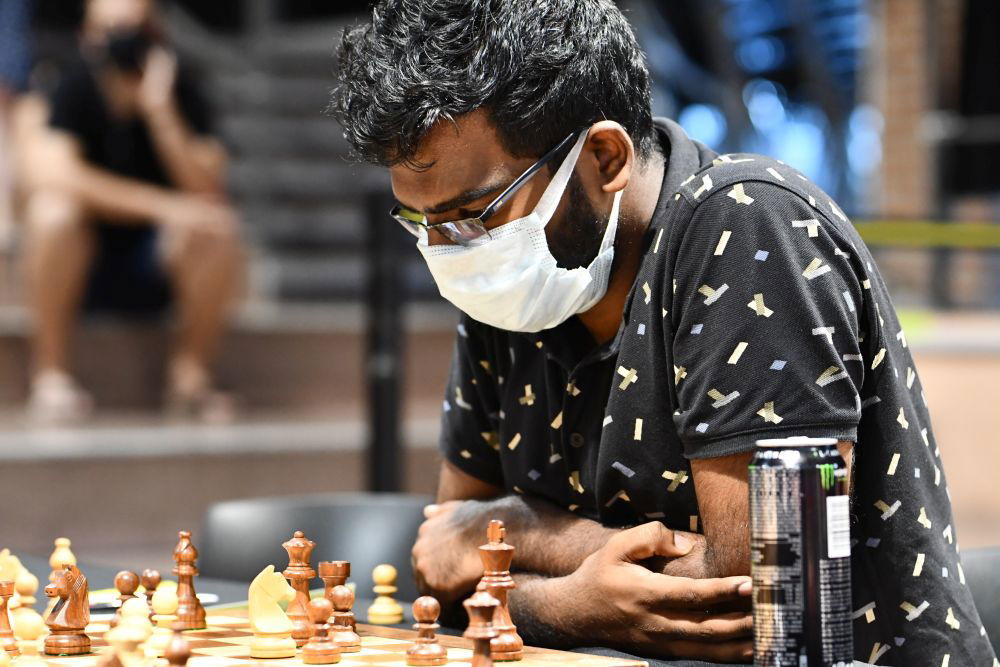 Replay Round 1-5 games
Round 5 results
Round 6 pairings
Links
Edit: Praggnanandhaa-Pranav and Yuffa-Jeevitesh games corrected.
---