Harikrishna makes a strong start at World Stars Sharjah Online International
Harikrishna made a strong start at World Stars Sharjah Online International Championship 2020. He scored 3.0/5 on day 1 and currently he is at shared second position with former World Champion and Caruana's second Rustam Kasimdzhanov. Currently former World Rapid champion Shakhriyar Mamedyarov is leading the tournament with 4.0/5. He remained unbeaten in the tournament so far. Africa and Egypt no.1 Bassem Amin had a tough day as he missed a few wins. The double round robin tournament will continue today with the last five games deciding who will walk away with US$ 3000 out of the total prize fund US$ 10000. Photo: Niklesh Jain
Mamedyarov takes sole lead
Former World no. 2 Shakhriyar Mamedyarov of Azerbaijan took sole lead with 4.0/5 at the conclusion of Day 1 in World Stars Sharjah Online International Chess Championship 2020. Pentala Harikrishna and Rustam Kasimdzhanov of Uzbekistan are in shared second position with 3.0/5. Both of them lost their only game of the day against the former World Rapid and World Junior champion, the Azerbaijan no. 2 Mamedyarov.
The tournament is a six player double Round-Robin tournament with a time control of 10 mins + 3 seconds increment.
A short draw against Kasimdzhanov
In Round 1, Harikrishna was up against former World Champion Rustam Kasimdzhanov of Uzbekistan. They made a short draw in just 21 moves.
Salem's smashing start
UAE no.1 Salem Saleh is known for his creative and attacking display. He won against Egypt and Africa's no.1 Bassem Amin with his brilliant attack.
Saleh - Bassem, Round 1
Shakh's superb finish
Mamedyarov's strength is well documented, not much new can be said about it. What makes him very strong is the precision in which he realizes his advantage into a win.
Mamedyarov - Kasimdzhanov, Round 2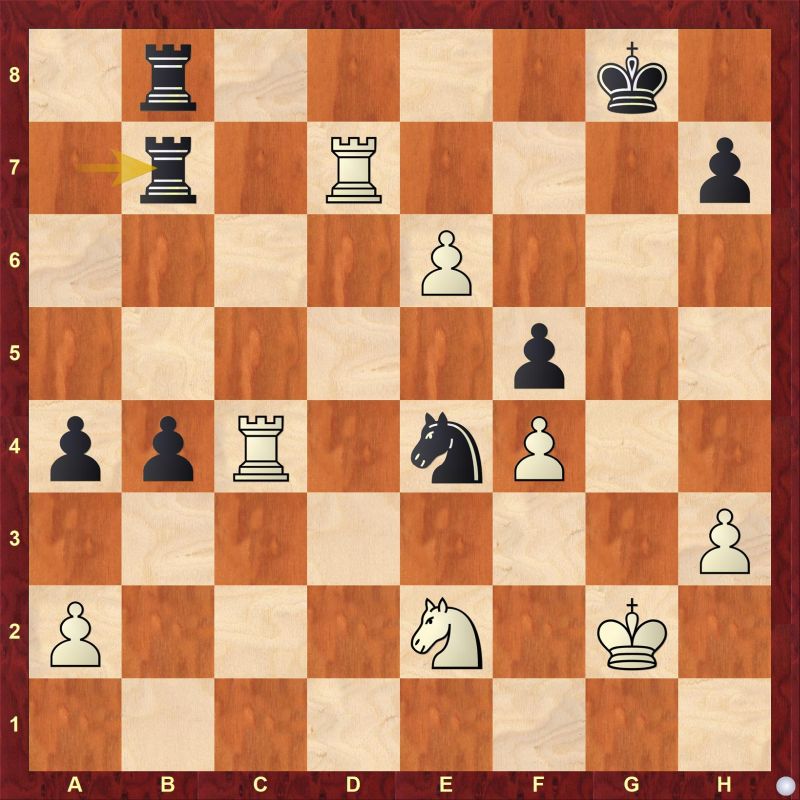 It is evident that white is winning here, can you find out the precise finish for white after 32...Rab7 ?
Harikrishna turned the tables against Bassem
Harikrishna had a completely difficult position against Bassem Amin for the better part of the game in Round 2. However Bassem's inaccurate pawn capture allowed him to bounce back and snatch the full point away.
Bassem - Harikrishna, Round 2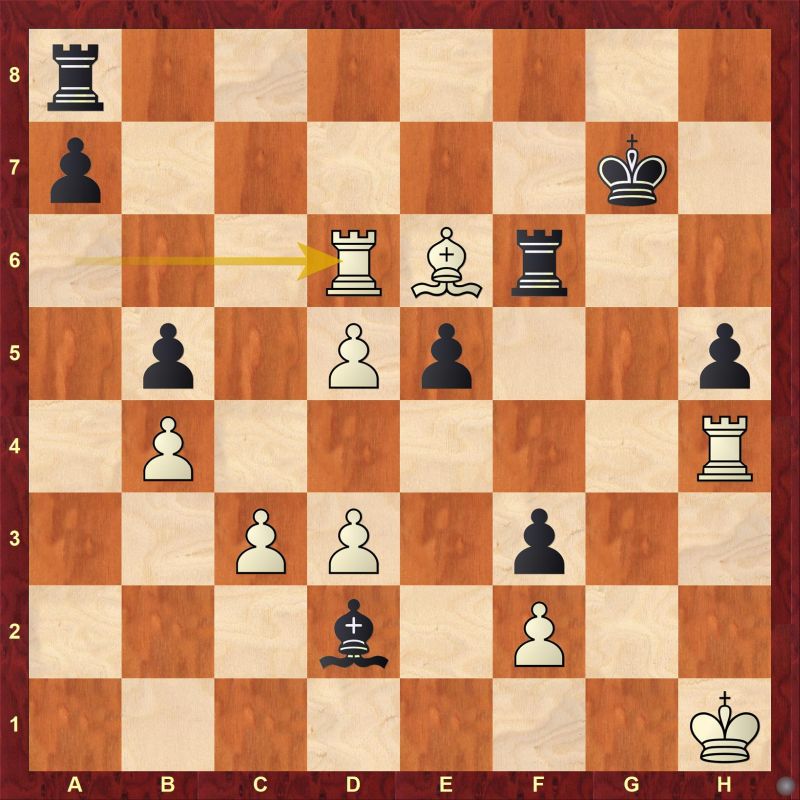 Find out why 35.Rxd6 is a mistake and what white should have done instead.
Kasimdzhanov could have done things differently
In Round 3, Kasimdzhanov had a half chance against Salem Saleh in the Knight vs Bishop endgame where he could have gone for a pawn earlier which probably would have changed the outcome of the game.
Kasimdzhanov - Saleh, Round 3
The game continued with 39.g4, but what was the better alternative?
Wojtaszek woes for Bassem
Wojtaszek won against Bassem and handed him his third consecutive loss, however he could have accelerated things.
Wojtaszek - Bassem, Round 3
The game continued with 24.h3 which is fine but can you find something better?
Hari's only loss against Shakh
Harikrishna suffered his only loss of the day against Mamedyarov. He played a strange move 18.Kf2 which is not a mistake according to the computer, but what followed it was definitely a mistake which led to his opponent gaining substantial advantage.
Harikrishna - Mamedyarov, Round 3
The game continued with 18.Kf2, what was the other option?
Wojtaszek's miss against Kasimdzhanov
After dominating the majority of the game, Wojtaszek probably blundered in time pressure against Kasimdzhanov and eventually lost the game. Before that he got a few opportunities to accentuate his advantage.
Wojtaszek - Kasimdzhanov, Round 4
The game continued with 41.d5 but what was the better alternative?
Bassem missed another win
After Kasimdzhanov's sacrifice went wrong in the Breyer variation in the Ruy Lopez opening, Bassem was cruising towards victory until he made an incorrect decision which cost him one pawn too many and eventually the game.
Kasimdzhanov - Bassem, Round 5
What should black do here to make sure white cannot stir up any trouble on the kingside?
Replay the livestream
Round 1-5 results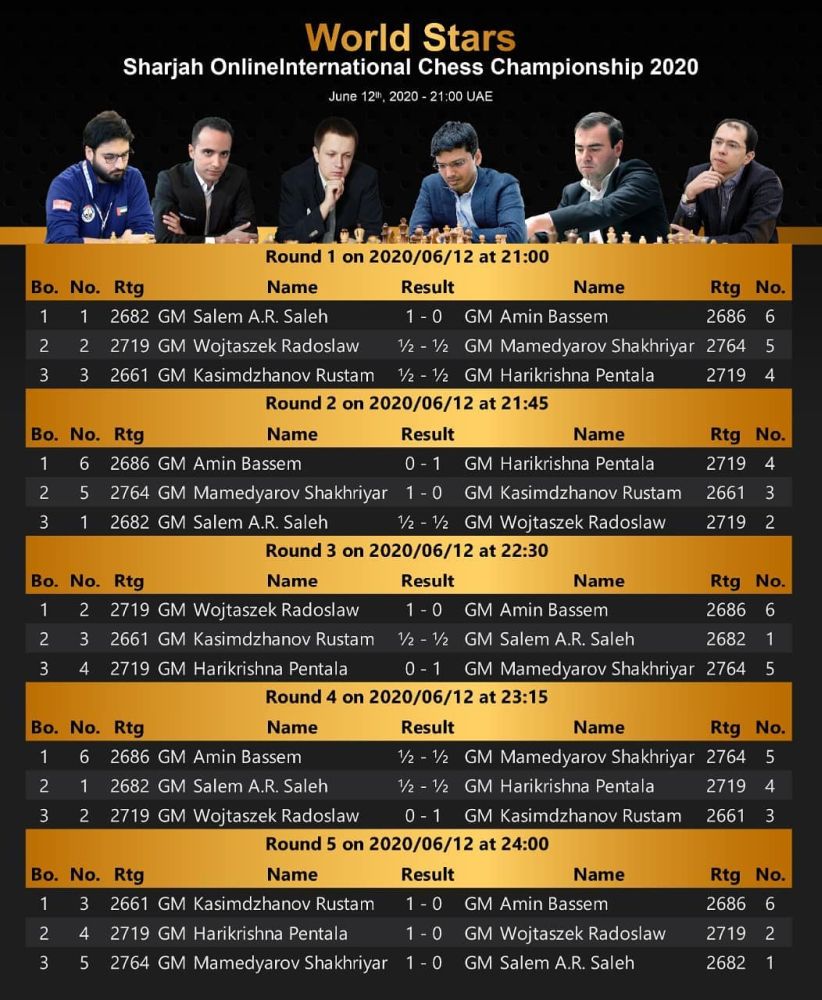 Standings after Round 5
Replay all games
Links
Follow Sharjah Masters on facebook, twitter and instagram
---