Mamedyarov wins World Stars Sharjah Online, Harikrishna finishes second
Former World Rapid champion Shakhriyar Mamedyarov won World Stars Sharjah Online International 2020 with an unbeaten 7.5/10. He finished a full point ahead of the runner-up Pentala Harikrishna who scored 6.5/10. In the final round, UAE no.1 Salem Saleh was the only person who got closest to beating Mamedyarov but unfortunately he missed the opportunity after playing a spectacular and arguably the best game of the tournament. Polish GM Radoslaw Wojtaszek secured the third position with 6.0/10. Mamedyarov won US$ 3000 while Harikrishna and Wojtaszek walked away with US$ 2250 and 1750 respectively. Find out all the games and interesting moments from Day 2 here. Photo: Anastasia Karlovich
Mamedyarov wins the strongest tournament in Arab world
Overnight leader Shakhriyar Mamedyarov of Azerbaijan won the tournament 7.5/10, finishing a full point ahead of the runner-up Pentala Harikrishna 6.5/10. Radoslaw Wojtaszek of Poland secured the third position with 6.0/10. Mamedyarov won US$ 3000 for his efforts, while Harikrishna won US$ 2250 and Wojtaszek earned US$ 1750. Day 2 witnessed some interesting games, especially Salem missed a win in the final round against Mamedyarov which could have resulted in Harikrishna and Mamedyarov finishing for shared first place.
The tournament was a six player double Round-Robin event with a time control of 10 mins + 3 seconds increment.
Harikrishna beats Kasimdzhanov
In Round 6, Harikrishna was up against Rustam Kasimdzhanov with colors reversed this time. Hari made the most out of white pieces and won the game convincingly.
Harikrishna - Kasimdzhanov, Round 6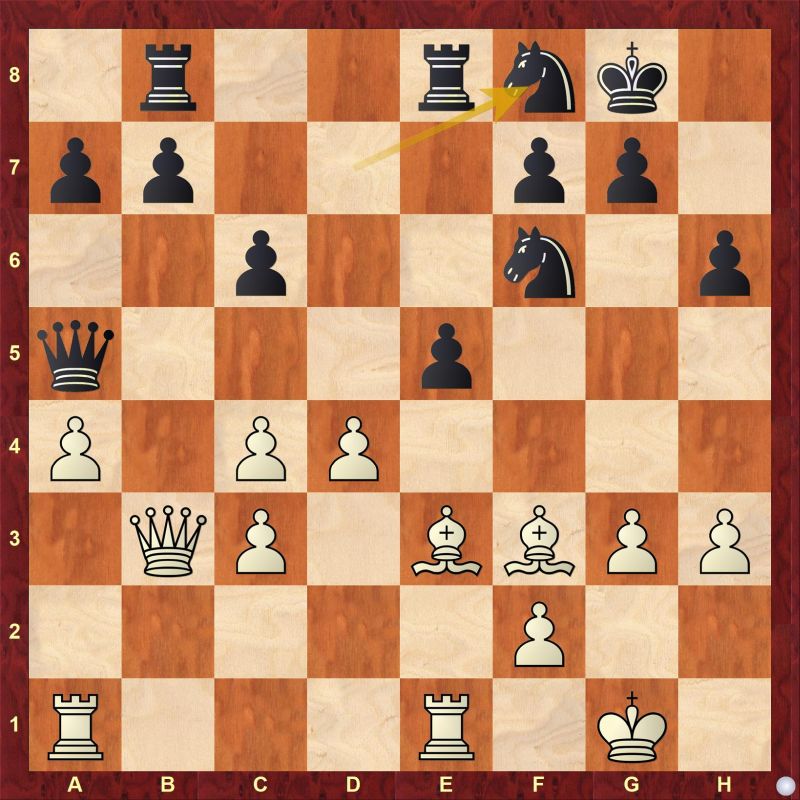 It is evident that white has clear advantage in this position, but how should white make progress after 19...Nf8 ?
Salem's missed opportunity
UAE no.1 Salem Saleh defeated Bassem Amin of Egypt in their first encounter of the tournament, however he had the opportunity to repeat the same in their second encounter too but he missed it.
Bassem - Salem, Round 6
Black is completely dominating the position. After 39.R1a4 black continued the game with 39...Qc6. Find out the better continuation for black.
Harikrishna beat Bassem
Harikrishna won comfortably against Bassem in the seventh round.
Salem missed a comeback
In Round 7, Salem was fighting against Wojtaszek in a difficult position. He got an opportunity to equalize momentarily which he missed and eventually lost the game in another nine moves.
Wojtaszek - Salem, Round 7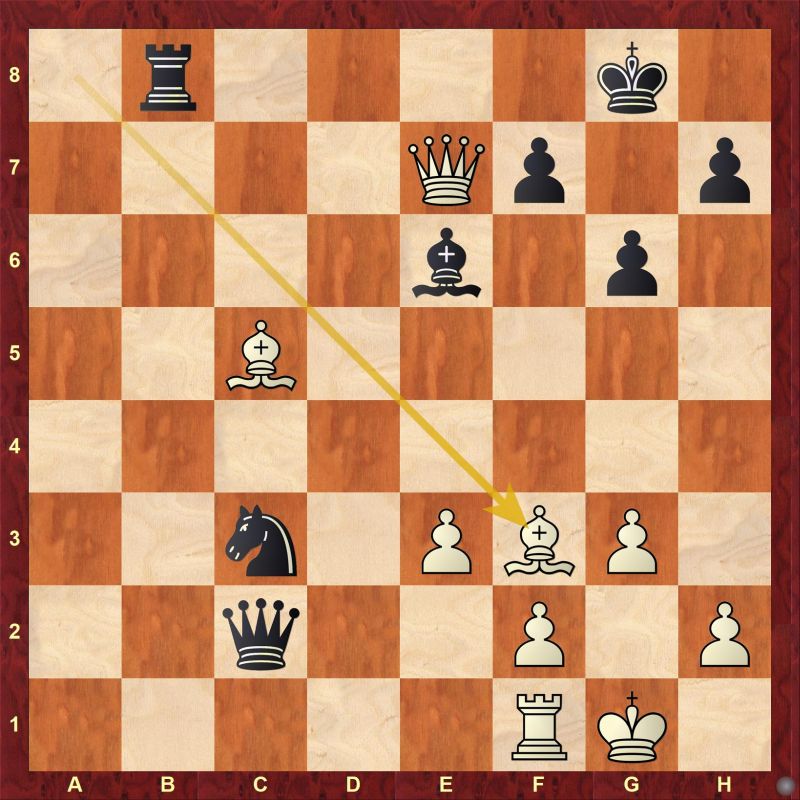 The game continued with 26...Qf5. Find out what black should have done instead.
Harikrishna held Mamedyarov to a short draw
In Round 7, Mamedyarov launched a premeditated attack which almost worked except he took his foot off the accelerator and allowed Hari enough time to settle things down.
Mamedyarov - Harikrishna, Round 8
When your opponent plays 15.Nh4 in the above diagram, you know for sure what his intentions are. Can you think like Harikrishna? Find out the best continuation for black after 15.Nh4
Mamedyarov's miniature
Mamedyarov won in almost a miniature like 23-move game against Bassem.
Mamedyarov - Bassem, Round 9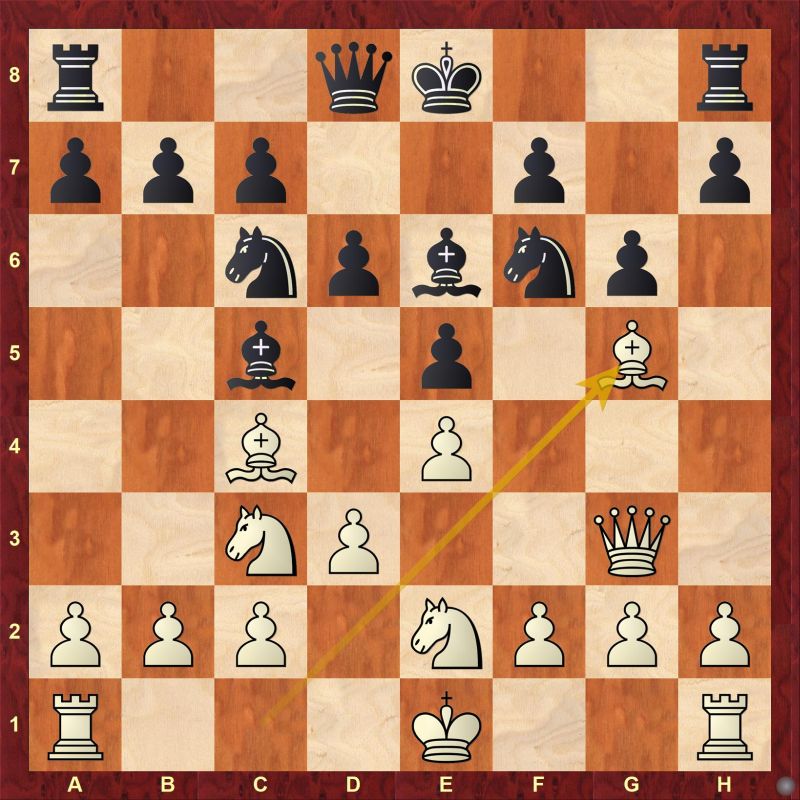 Generally club level players fall for these kind of tactics but on an off day even strong GMs can also fall for it. Find out the correct continuation for black after 9.Bg5
Hari's emphatic win
Harikrishna scored an emphatic victory in the penultimate round against Salem which kept Hari's championship hopes alive.
Harikrishna - Salem, Round 9
It is evident that white has an advantage here. Find out the best continuation for white after 30...h5
Salem almost slayed Shakh
Arguably the game of the day was between Salem and Shakh in the final round. If Salem had won this game, who knows things could have been different.
Salem - Mamedyarov, Round 10
The game continued with 17.d6, find out the better continuation for white.

Perhaps the most definitive opportunity of the tournament for Salem arrived after 29...Bxh7. Time scramble could be one of the reasons for white missing this win. Can you find it?
Replay the livestream
Round 6-10 results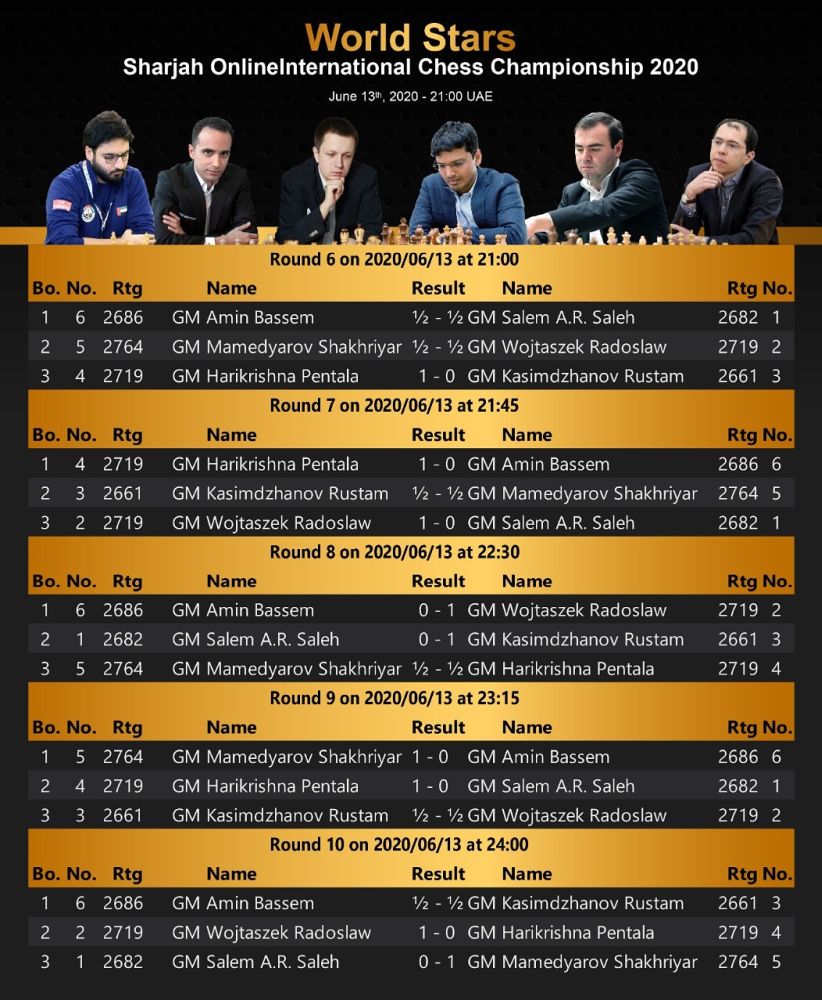 Final Standings after Round 10
| | | | | | | | | | | | |
| --- | --- | --- | --- | --- | --- | --- | --- | --- | --- | --- | --- |
| Rk. | SNo | | | Name | FED | Rtg | Pts. | TB1 | TB2 | TB3 | TB4 |
| 1 | 5 | | GM | Mamedyarov Shakhriyar | AZE | 2764 | 7,5 | 0,0 | 32,25 | 2 | 2754 |
| 2 | 4 | | GM | Harikrishna Pentala | IND | 2719 | 6,5 | 0,0 | 25,50 | 1 | 2745 |
| 3 | 2 | | GM | Wojtaszek Radoslaw | POL | 2719 | 6,0 | 0,0 | 24,25 | 1 | 2745 |
| 4 | 3 | | GM | Kasimdzhanov Rustam | UZB | 2661 | 5,5 | 0,0 | 22,75 | 2 | 2727 |
| 5 | 1 | | GM | Salem A.R. Saleh | UAE | 2682 | 3,0 | 0,0 | 11,25 | 0 | 2622 |
| 6 | 6 | | GM | Amin Bassem | EGY | 2686 | 1,5 | 0,0 | 8,00 | 0 | 2386 |
Replay all games
Links
Follow Sharjah Masters on facebook, twitter and instagram
---