Watch out for the Indian talents born in 2006! They are coming!
by Sagar Shah - 07/02/2019
Born in 2006, they are just 12 years old, but they are young and hungry hunters! Indian talents born in 2006 are taking the chess world by storm. Believe it or not, when you search for boys born in 2006 on FIDE, out of the first 16 results that are given out by rating, nine of them are Indians! Gukesh is the most prominent name among them who became a GM at the age of 12 years, 7 months and 17 days. But there are many more extremely proficient players like Sreeshwan Maralakshikari, Aditya Mittal, Leon Mendonca, Pranesh M, Pranav Anand and others who are going to make it big in the years to come. This article contains the links of the previous coverage done by ChessBase India of these young talents which will help you to understand these talents better!
If you look at the talents of Indian chess born in 2006, these are the players you will find: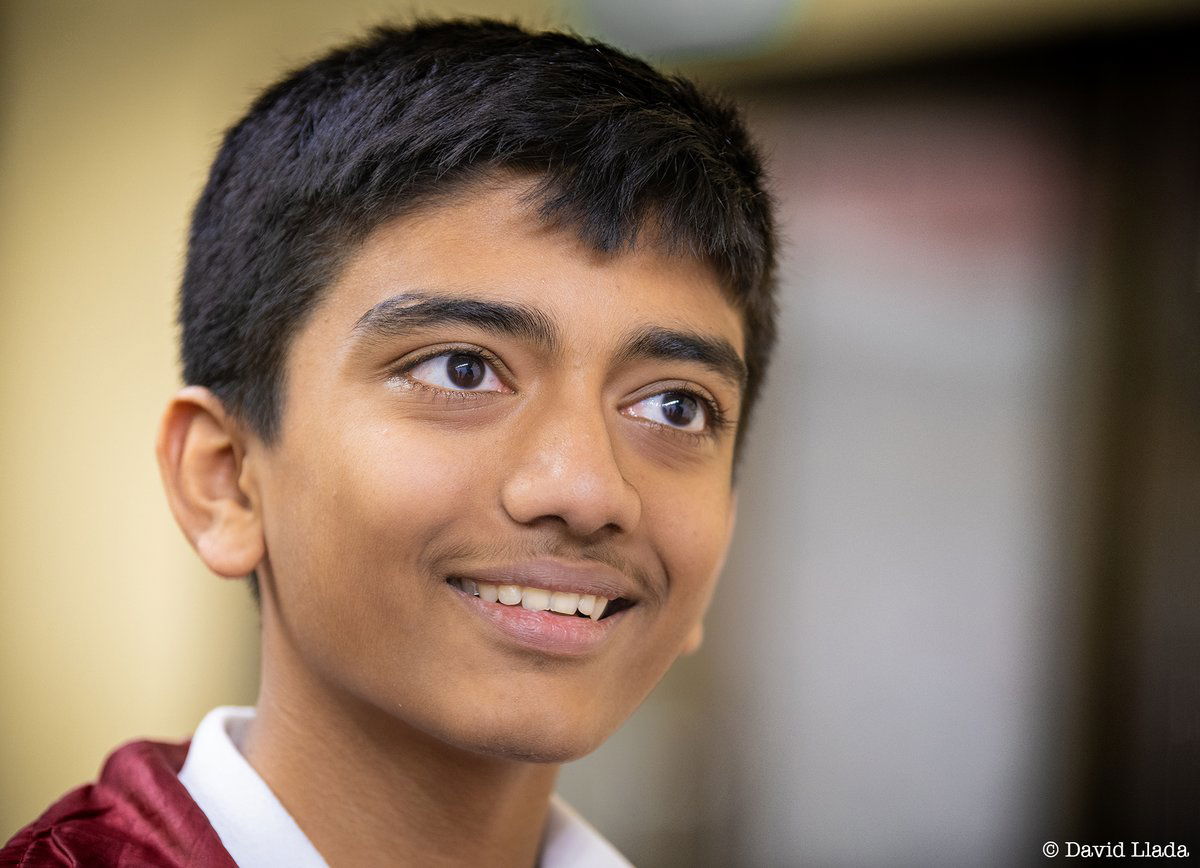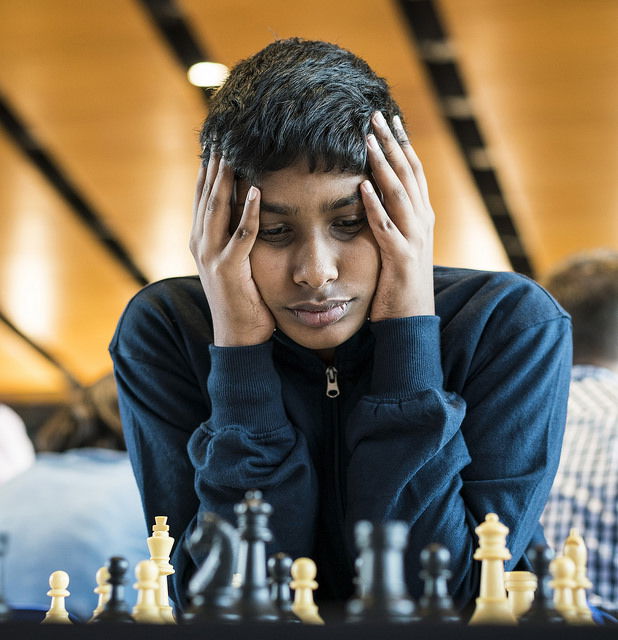 While all these boys born in 2006 achieved their norms roughly in the same period, December 2018 to January 2019, there was one youngster from Goa Leon Mendonca, equally talented, but was not able to score his norms. Well, Leon was not to be left behind. At the Paracin GM norm tournament in Serbia, he scored his maiden IM norm.
Leon's current rating is 2376 after he gained 26 Elo points at the Rilton Cup 2018-19. He gained 32 Elo points at the Paracin GM Round Robin. This takes his live Elo to 2408! An article with Leon's favourite game and annotations will be published shortly on the ChessBase India newspage.
The interesting thing to note is that Indians are dominating in the list of players born all across the world in 2006. Nine out of the top 16 players in the world born in 2006 are Indians!
Apart from Gukesh, Sreeshwan, Aditya Leon, Pranesh and Pranav mentioned above, we have Shiv Shome, Aditya Samant and Pranav V in the top 16 players in the world born in 2006.
Videos of Indian talents born in 2006 on ChessBase India:
Out of the nine players mentioned in the article Shiv Shome is the only one whom we haven't interviewed yet. We hope to do it soon in the days to come. When ChessBase India began in January 2016 all of these talents were taking their initial steps into the world of chess. Gukesh's rating was just 2041. Both the players and ChessBase India have grown hand in hand. Our coverage has motivated them to do well, and their performance has motivated us to cover them in the best possible way! Well, we are positive that this will continue in the years to come and who knows after a decade, all of these nine stars would be in the top 16 players in the world! Watch out, they are coming!
---
Related news
:
There was a bank row!

@ 25/09/2023 by Frederic Friedel (en)
There was a bank row?

@ 17/09/2023 by Frederic Friedel (en)
Gukesh dethrones Vishy Anand's 37-year-long reign as India no.1 officially, also becomes World no.8

@ 01/09/2023 by Shahid Ahmed (en)
The super coach who has helped India create 10 GMs - Aleksander Goloshchapov

@ 25/08/2023 by Sneha Tiwari (en)
The most valuable chess guestbook ever

@ 17/08/2023 by Sneha Tiwari (en)
Gukesh reaches 2756 Elo, surpasses Vishy Anand as the new India no.1

@ 04/08/2023 by Sagar Shah (en)
From an IM to an unrated player - Reviews for Attack like a super GM video course with Gukesh

@ 27/07/2023 by Sagar Shah (en)
अस्ताना में भारत के आदित्य मित्तल बने विजेता

@ 24/07/2023 by Niklesh Jain (hi)
Aditya Mittal victorious at Astana Zhuldyzdary Open 2023

@ 24/07/2023 by Shahid Ahmed (en)
Gukesh glorious at Armageddon Championship Series: Asia and Oceania

@ 10/04/2023 by Shahid Ahmed (en)
Ilamparthi tests Gukesh from Dusseldorf to Hamburg!

@ 01/03/2023 by Sagar Shah (en)
Mumbai's 2nd GM Aditya Mittal to be felicitated by Mumbai's 1st GM Pravin Thipsay

@ 20/01/2023 by Sagar Shah (en)
Gukesh and Vaishali in Forbes India Showstoppers 2022-23 Top 50 list

@ 08/01/2023 by Shahid Ahmed (en)
Mumbai gets its 2nd Chess Grandmaster, Aditya Mittal

@ 22/12/2022 by Himank Ghosh (en)
Gukesh gets signed by FairPlay Sports

@ 17/12/2022 by Himank Ghosh (en)
Velammal Nexus felicitates Gukesh

@ 16/12/2022 by Himank Ghosh (en)
Tabatabaei wins 3rd Elllobregat Open in Playoffs, Aditya Mittal third

@ 09/12/2022 by Shahid Ahmed (en)
आदित्य मित्तल बने भारत के 77वे ग्रांड मास्टर

@ 06/12/2022 by Niklesh Jain (hi)
Breaking News: Aditya Mittal becomes India's 77th Grandmaster

@ 06/12/2022 by Shahid Ahmed (en)
Your chance to meet Vishy Anand and the young super talents of Indian chess in Bangalore!

@ 06/09/2022 by Sagar Shah (en)
Gukesh continues his meteoric rise, now World no.18

@ 19/08/2022 by Shahid Ahmed (en)
मौका मिले तो मैं विश्व चैम्पियन कार्लसन से सीरीज खेलना चाहूँगा – गुकेश

@ 15/08/2022 by Niklesh Jain (hi)
Reaction of top Indian GMs after Gukesh hit 2700 Elo

@ 24/07/2022 by Sagar Shah (en)
गुकेश नें रचा इतिहास :उम्र 16 और हुए 2700 के पार

@ 17/07/2022 by Niklesh Jain (hi)
Gukesh dominates 14th Gijon City Closed, now World no.41

@ 09/07/2022 by Shahid Ahmed (en)
Gukesh scores a hat-trick by winning Chessable Sunway Formentera Open, now World no.66

@ 09/05/2022 by Shahid Ahmed (en)
Gukesh marvels at 1st Menorca Open, now World no.80

@ 25/04/2022 by Shahid Ahmed (en)
15-year-old Gukesh becomes the youngest Indian ever to break into World Top 100

@ 22/04/2022 by Shahid Ahmed (en)
Gukesh set to star at 55th Biel Chess Festival GMT 2022

@ 12/03/2022 by Shahid Ahmed (en)
Gukesh makes a Golden debut for Prilep at 36th European Chess Club Cup 2021

@ 25/09/2021 by Shahid Ahmed (en)
Gukesh clinches Norway Open 2021 Masters, Iniyan finishes second

@ 18/09/2021 by Shahid Ahmed (en)
Gukesh triumphs 4th Concello de Carballo Clasico

@ 12/09/2021 by Shahid Ahmed (en)
Gukesh crosses 2600 at the age of 15 years 2 months and 27 days

@ 26/08/2021 by Sagar Shah (en)
Arjun Erigaisi and Gukesh dominate 2nd Terras de Trás-os-Montes Open

@ 25/08/2021 by Shahid Ahmed (en)
Blitz Challenge with GM D.Gukesh

@ 07/08/2020 by Sagar Shah (en)
Lucena in Lockdown #7: IM Sreeshwan Maralashikari

@ 28/04/2020 by Avathanshu Bhat (en)
Lucena in Lockdown #5 : GM D.Gukesh

@ 20/04/2020 by Avathanshu Bhat (en)
Lucena in Lockdown #4: IM Aditya Mittal

@ 16/04/2020 by Avathanshu Bhat (en)
Gukesh wins Cannes Open and moves to a live rating of 2565!

@ 25/02/2020 by Sagar Shah (en)
Gukesh wins the tournament held to celebrate 110th anniversary of the Hillerød Chess Club

@ 18/02/2020 by Sagar Shah (en)
Gukesh's unbelievable fortune in Denmark

@ 14/02/2020 by Sagar Shah (en)
Mikhail Tal and the Art of 'Ghost Creation'

@ 18/11/2019 by Aditya Mittal (en)
Shanghai Haiwan 2019: When you play well and still lose

@ 09/09/2019 by Sagar Shah (en)
13-year-old Sreeshwan Maralakshikari is now an International Master

@ 26/07/2019 by Sagar Shah (en)
World's youngest GM Gukesh is now a teenager

@ 29/05/2019 by Sagar Shah (en)
Talent test with 13-year-old Sreeshwan Maralakshikari

@ 21/05/2019 by Sagar Shah (en)
Gukesh sizzles at the Grenke Open 2019 with a 2700+ performance

@ 25/04/2019 by Sagar Shah (en)
Endgame Magic with Gukesh and Karsten Mueller is LIVE!

@ 24/04/2019 by Sagar Shah (en)
High on talent, low on funds - Sreeshwan needs your support

@ 17/04/2019 by Avathanshu Bhat (en)
Aditya Mittal's inspirational journey of becoming an IM at the age of 12

@ 18/03/2019 by Paras Gudka (en)
What happened when Gukesh and Pragg visited Vishy Anand's home in Chennai

@ 07/02/2019 by Sagar Shah (en)
12-year-old Aditya Mittal analyzes three exciting games from Tata Steel Chess 2019

@ 21/01/2019 by Sagar Shah (en)
Gukesh felicitated with Rs.1,00,000 from Microsense and Rs.30,000 from TNSCA

@ 20/01/2019 by Sagar Shah (en)
Aditya Mittal and Sreeshwan Maralakshikari score two IM norms and cross 2450 Elo

@ 17/01/2019 by Sagar Shah (en)
Gukesh becomes 2nd youngest GM in the history of chess at 12 years, 7 months and 17 days

@ 15/01/2019 by Sagar Shah (en)
Karjakin's youngest GM record still stands

@ 23/12/2018 by Sagar Shah (en)
Gukesh with 2 GM norms and 2490 Elo is on the verge of becoming world's youngest GM

@ 09/12/2018 by Sagar Shah (en)