Gukesh wins Cannes Open and moves to a live rating of 2565!
2020 has begun well for youngster D. Gukesh. After winning the Hillerhød Chess Club event, he went on to ace the Cannes Open as well. In a field that had over ten grandmasters, Gukesh scored 7.5/9 with a rating performance of 2667. While Gukesh's performance and live rating of 2565 is impressive, what is even more jaw-dropping is the fact that the youngster has never used an engine for his preparation! In this article, Gukesh sends us an annotated game from the Cannes Open which, like always, he has analyzed without an engine. Cannes Open will also be memorable for Gukesh's father as well who gained over 100 Elo points in C-group and finished ninth! A detailed report on Gukesh's victory along with an interview with the winner.
A live rating of 2565 at the age of 13 is a fantastic achievement. And what's even better - Gukesh is getting used to winning tournaments! After winning the Hillerhød chess tournament in Denmark, Gukesh powered on in France to win the Cannes Chess Festival 2020 with 7.5/9. The Chennai youngster was unbeaten in the event as he scored 6 wins and 3 draws and won the event half a point ahead of nearest rivals. The draws came against Joie Sebastien (2421), Harshvardhan GB (2377), and Zeng Chongsheng (2567). This victory made him richer by €1,800. Gukesh started as the fourth seed behind Zeng Chongsheng, Grzegorz Nasuta and Gergely Antal. The tournament had over 10 GMs and Gukesh won with a rating performance of 2667.
While Gukesh's victory was fantastic, the family had something more to cheer as Rajinikanth (Gukesh's father) finished 9th in the C group (below 1700) and gained over 100 Elo points (with a k-factor of 20)! It seems Gukesh's strong play rubbed off on his father!
After the tournament ended we caught up with Gukesh for an interview and get his thoughts about the victory.
Interview with the Cannes Open 2020 winner D. Gukesh
Sagar Shah (SS): Which tournament was tougher to win? The Hillerhød Chess Club Open in Denmark or Cannes Open in France?
D Gukesh (DG): Cannes was surely tougher. I faced stronger opponents and also the field had several more grandmasters and International Masters than Hillerhød.
SS: Which was your favourite game from the event?
DG: I really liked my fourth round win against Fy Rakatomaharo.
[Ed - Gukesh has sent us the annotated game which you can find below. It is interesting to note that the youngster doesn't use the engine to analyze his games. So all of his notes here are what he wrote with his own mind, without an engine.]
SS: Tell us a bit about your last round game. There must have been a lot of tension as it was a must-win game?
DG: As soon as the game started he (Harutyun Barseghyan) offered me a draw. So, I decided to go for a complicated game and I thought I was better in the opening but misplayed in the middle game and blundered a pawn. After a few moves he returned the favour starting with Ncxe4 and then I was able to put pressure on him and eventually won the game. It was a battle where both made mistakes.
SS: How do you manage to convert so many lost positions into a win, like you did in the last round?
DG: Honestly, I don't know! Since both of us were in time pressure, the chances of me tricking him with sharp play were higher!
SS: Tell us a bit about the organization of the Cannes Open 2020? How were the playing conditions?
DG: Cannes Open is an excellently organised event held in a beautiful venue and this is my third time here. I also played for the Cannes Club in the French league in 2019 and the organiser and our captain Romu (Romuald Delabaca) is a good friend and a well-wisher. He always follows my progress and keeps sending his wishes. He was backing me from the start to win the 34th Cannes Open and was glad that I could achieve it in the end!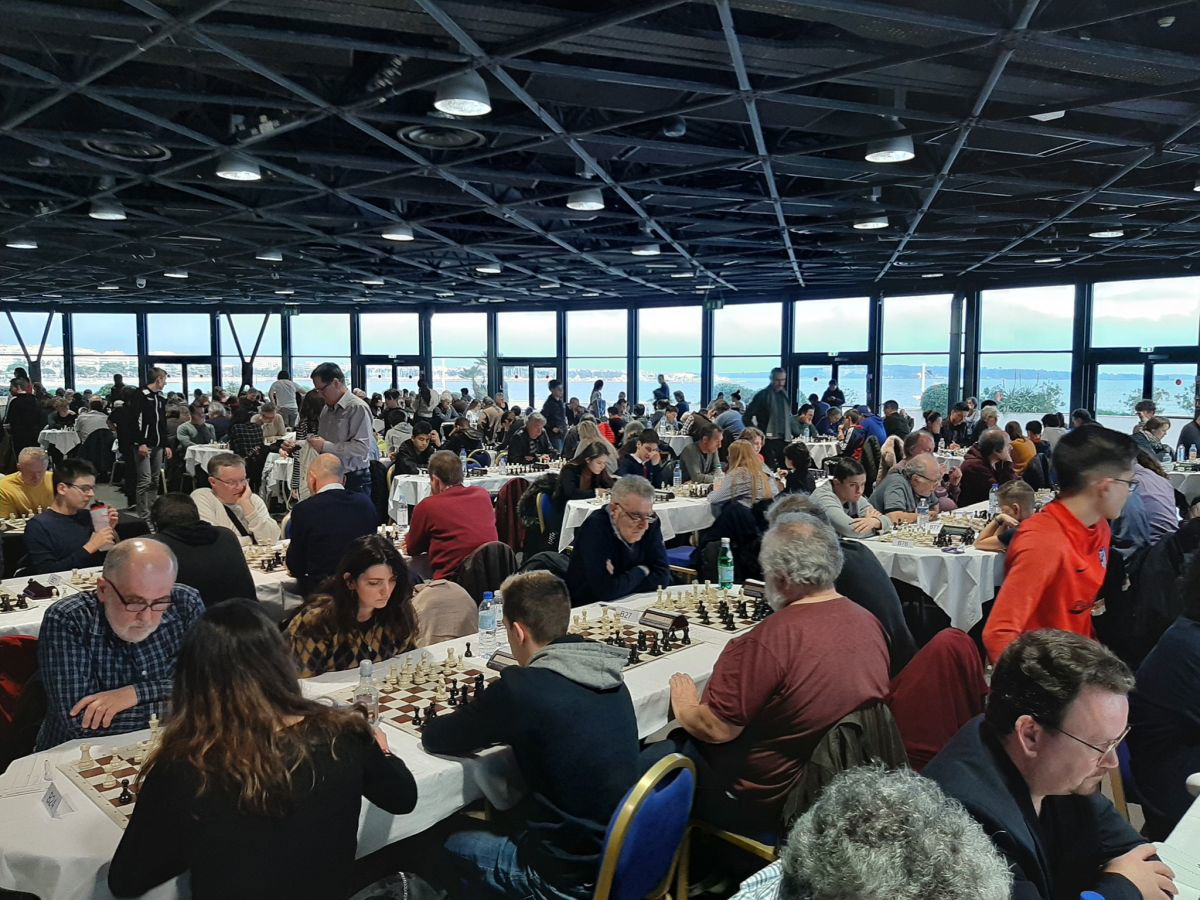 SS: Playing at the Aeroflot Open A-group was a natural decision for you. Why did you decide to skip it and play the Cannes Open instead?
DG: I don't usually choose my events. It's my dad who plans them. I played in Cannes in 2017 and then last two years we played at the Aeroflot Open in Moscow. Maybe he chose Cannes this time for a change and also for the favours Romu has done for us in the past.
SS: Tell us a bit about your father's performance. Did his games impress you? Did you advice him before his games?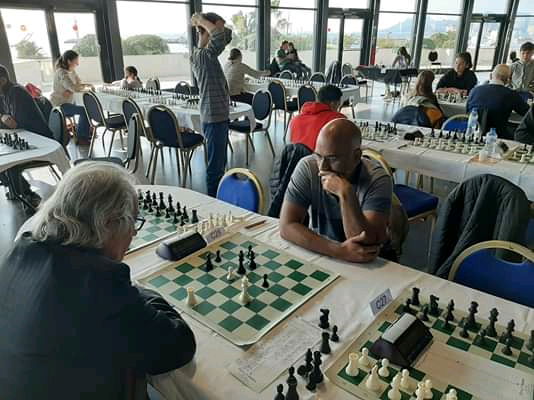 DG: I don't go near his board to watch his games and have never seen him prepare or even see his pairings! He usually plays on his mobile whenever he gets time and goes with the same attitude on the board as well. He was playing at the Cannes Open just for fun and also to be away from the pressure of following my games!
SS: What's next for you now?
DG: As the HD Bank in Vietnam was called off due to Coronavirus, I have nothing planned for March. In April I will be playing Grenke open followed by the Reykjavik Open.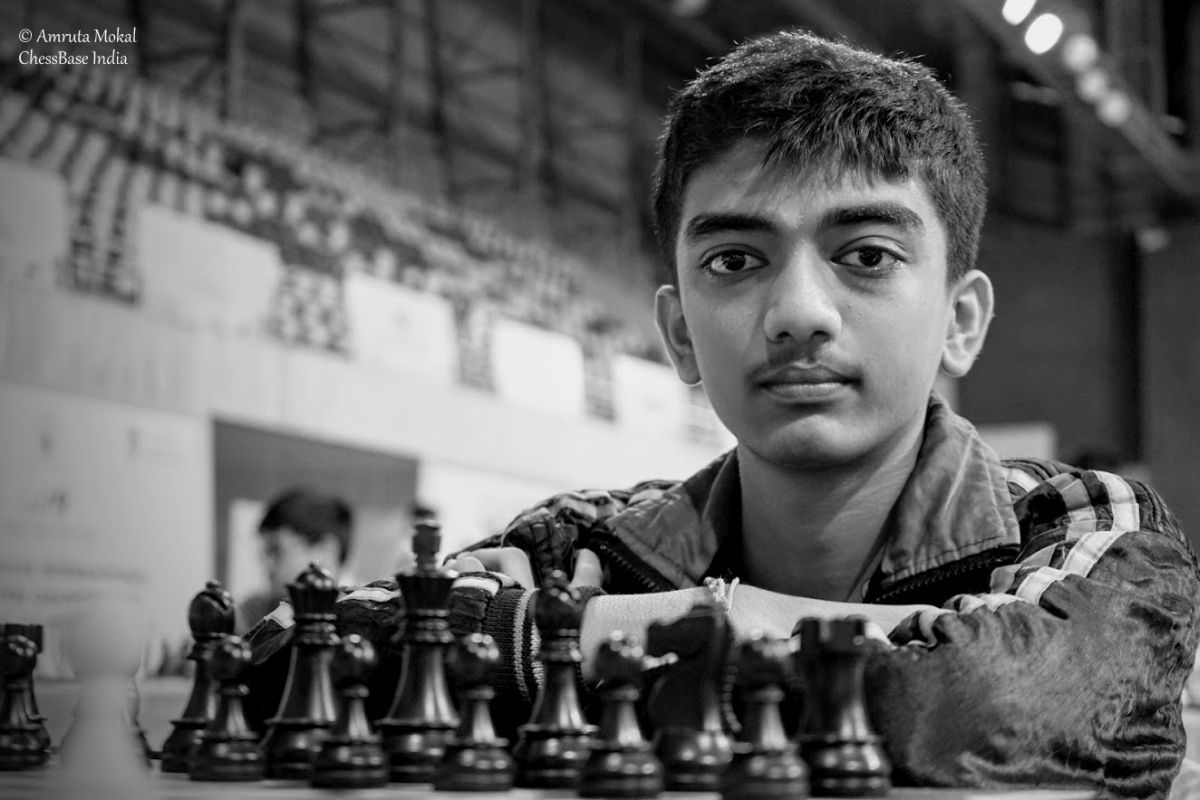 ---