Reaction of top Indian GMs after Gukesh hit 2700 Elo
Gukesh reaching 2700 Elo was a big milestone in the career of the youngster. He did it at the age of just 16 years making him the fourth youngest player in the history of chess to achieve this feat (after Wei Yi, Carlsen and Firouzja). We spoke to many of the top players of Indian chess including Anand, Harikrishna, Humpy, Harika, Arjun, Pragg and many more and got to know what they thought is Gukesh's main quality that has helped him reach an Elo of 2700 at such a tender age. We also take you down the memory lane with 67 pictures from Gukesh's career from 2016 to 2022!
On 16th of July 2022, D. Gukesh beat Le Quang Liem from Vietnam in the 3rd round of the Biel GM tournament in Switzerland and crossed the magical figure of 2700 Elo. Here are a few facts about this achievement.
1. Gukesh was born on the 29th of May 2006. He has crossed 2700 at the tender age of 16 years, 1 months and 17 days.
2. He is the youngest Indian ever to achieve this feat.
3. Gukesh is the 4th youngest ever in the world to cross the 2700 Elo mark. Wei Yi was the youngest (15 years 7 months and 29 days), Magnus Carlsen crossed it at an age of 15 years and 11 months in live ratings, Alireza Firouzja was the third youngest. (16 years 1 month and 11 days).
4. During the pandemic Gukesh did not play a single rated game for nearly 13 months. His last event was the Cannes Open in February 2020 and then he played at the Bangladesh League in March 2021.
5. Gukesh becomes the 6th India ever to cross the rating barrier of 2700 after Vishy Anand, Sasikiran, Harikrishna, Vidit and Adhiban.
6. His live rating is 2698.5 right now after the Biel Masters, which makes him no. 38 in the world.
7. He is currently India no.4 behind Anand, Harikrishna and Vidit
After Gukesh acheived his 2700 Elo, we wrote to some of the best players of India to give their take on what they thought about Gukesh's achievement and what are his strengths that have helped him to reach where he is today. Here is what they had to say:
Vishy Anand
P. Harikrishna
Phenomenal achievement by Gukesh. My hearty congratulations to him. I observed his resourcefulness in any kind of position and saving difficult positions are his biggest strengths. Another critical point I observed in him is that he is able to come back from losses.
Arjun Erigaisi
It's a remarkable achievement by Gukesh, he has always been very strong and talented, though away from the limelight. From what I know, Gukesh's determination is just fantastic and his will to win games is simply incredible - I believe these 2 factors really helped him. I'm very happy for him as a friend and hope that he continues to do well.
S.L. Narayanan
Its great that he crossed the magical 2700 at such a young age.It really motivates other youngsters and players from India in general and I am pretty sure more and more players will cross 2700 in the near future.He has recently become very strong and has adapted to playing different kinds of position very well.So I would say he has become more universal and also his fighting abilities have helped him a lot. I wish him all the very best on his onward journey to bigger destinations.
Praggnanandhaa
First of all huge Congratulations to Gukesh! Amazing games! I especially liked his two wins against Le Quang Liem and Nodirbek Abdusattorov in Biel with Black. It is inspiring to see how Gukesh played so many tournaments without getting physical and mentally tired.
Sasikiran Krishnan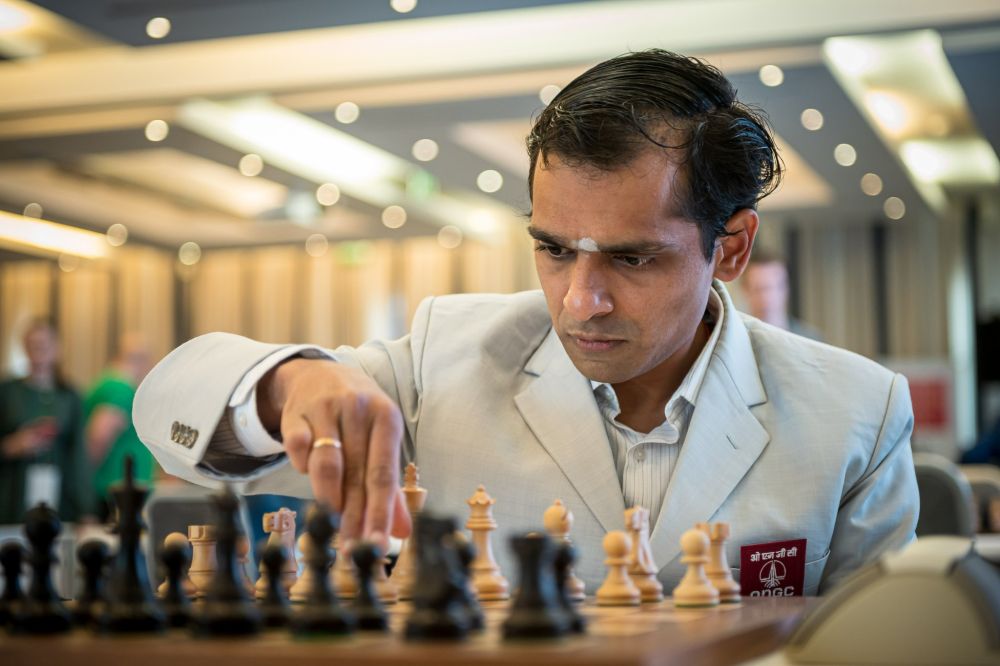 I think Gukesh is hard working, on and off the board. It is a wonderful achievement and credit should be given to his parents and coaches who provided the right environment for his development (especially during the pandemic period). I believe that he attended the training camps conducted by Kramnik (former world champion) and Gelfand (former World Championship challenger) and is now being part of Anand's (former World Champion) WACA academy. I think their guidance was crucial to his quick development. It makes a huge difference when you get guidance from World champions at such an early age.
Raunak Sadhwani
I would like to Congratulate Gukesh on achieving this amazing feat! Very well done! Truly Inspiring. Last few months Gukesh has played all of his games with very high accuracy and has been consistent in his performance. His calculations and technique of converting games have become his strong point .
Abhijeet Gupta
The talent and the qualities were always there as I remember when he wasn't even a GM, Vishnu used to talk very highly of him and even when I played against him back in the day you could feel how strong he was already as the 12 year old kid :) but having talent is one thing but I feel the the amount of hard work he puts in is simply amazing.
K. Humpy
I saw him for the first time in the Gibraltar chess festival 2019 along with his father. It reminded me of my younger days:) I had an impression that he is very self disciplined, hardworking and determined to reach his goals and he is very good at calculating accurately. I am not surprised with his achievement and believe he has many more feathers to add.
D. Harika
I am very happy for him that the kid is successfully reaching his goals with all the hard work and dedication. This should be just the beginning for a long way to go and achieve much bigger goals. About the qualities, I don't know him on a very personal level. But whenever I saw or interacted with him during tournaments, I noticed that he is very focused and dedicated to chess. Also, I have seen his father silently waiting for him at tournaments so as in every success story, here too a dedicated family and player together achieving the goals step by step. I wish them all the best for the future and wish him more and more success.
GM Leon Mendonca
I think Gukesh breaking into the 2700 Elo bracket is indeed an awesome milestone achievement! His hard work, dedication, commitment, sincerity, passion and support from his parents & coaches have earned him the spot he is in today. I wish him all the very best and many more milestones to follow.
Shyam Sundar
First of all I would like to congratulate Gukesh, his family and his trainers. I'ts undoubtedly a big milestone! I'm very happy and elated about this feat. I have been following his games for a very long time. There are certain things that he had proved me wrong! for example: at some point he used to play only 1.Nf3 and 2.g3 and scored many victories. This inspired me a lot since I felt having a fixed and predictable repertoire may not yield so much. Playing many tournaments in a row is something I was told to not play by some of the people whom I have worked with since they felt it might kill the creativity. I'm glad that he proved me wrong here as well! He kept playing events in India and also abroad and managed to win one after the another! Another thing to learn is how to bounce back after heart breaking performance. Recently he missed a win at the Reykjavik Open by blundering in a won position in the last game against Prag. However he had made tremendous progress since then! I hope he doesn't get carried away or get pressurized in the forthcoming Olympiad event. Let the kid enjoy the momentum and go with the flow! I'm sure his performance will motivate other kids to perform much better! I wish them a healthy competition and look forward to see them in the elite! I'm also very happy that he's being trained by my very good friend Vishnu! Let the duo reach much greater heights.
R. Vaishali
Big Congratulations to Guki! Seeing Gukesh playing one after another event makes me tired! :) Like earlier I always skip double round events, continuous tournaments so on.. but after seeing Guki I started playing double round events too! His never give up attitude in a bad position has saved him many points and is personally very inspiring for me!
Bhakti Kulkarni
It's such a fantastic news to know about Gukesh breaking into the 2700+ club! The way he played and won from black against Liem shows his class and the pace with which he is improving. Being in the WACA I got many sessions where Gukesh was one of their students in the class. I get stunned every time when I see him calculate the long lines quickly and evaluating the positions in the end so accurately at the same time he is very curious to know why particular variation is not working. I think this high level of curiosity is taking him to different level! I like his will power and fighting spirit, specially when he was so close to winning some strong events but had to settle for 2nd places. After that the way he didn't get bogged down by self doubts but instead worked harder and fought back and won many back to back International Opens! I know his parents, coaches have really worked hard and sacrificed many things for him! I wish Gukesh and the whole team all my best wishes! Definitely Gukesh has motivated and inspired many including me.. Hard work never goes wasted.. Looking forward to his games in the upcoming Olympiads at Chennai later this month!
Vantika Agrawal
Gukesh is a very strong, talented, hardworking and focused player. What makes him different is that he keeps playing tournaments one after the other tirelessly and also performs consistently. I am sure that he will reach even greater heights very soon.
Soumya Swaminathan
I saw the interview with Vishnu the other day on ChessBase India YouTube Channel. It was fabulous! I think he covered all the points - Gukesh's self belief, huge support from family and I would add a very wise coach!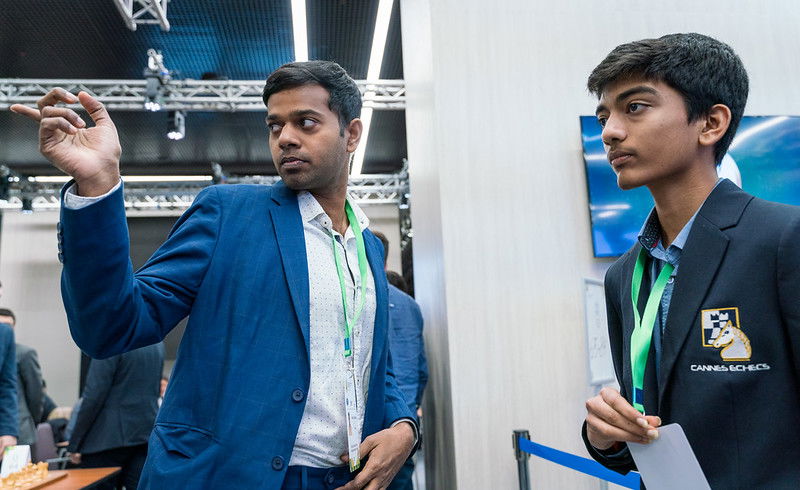 Gukesh's evolution through pictures published on ChessBase India
Gukesh's chess career began when ChessBase India started covering tournaments! Hence, we have a huge database of his pictures. Below we will try to share some of them with you along with some memories!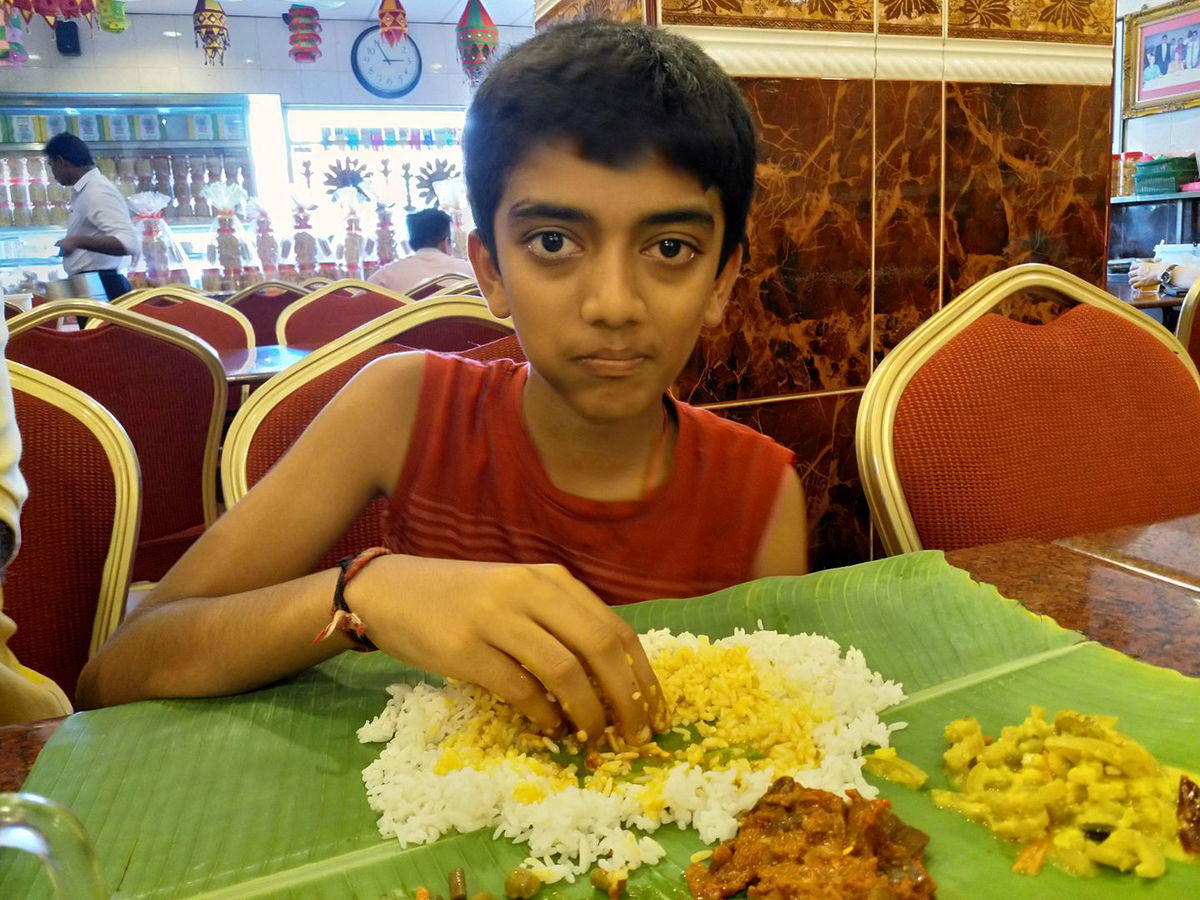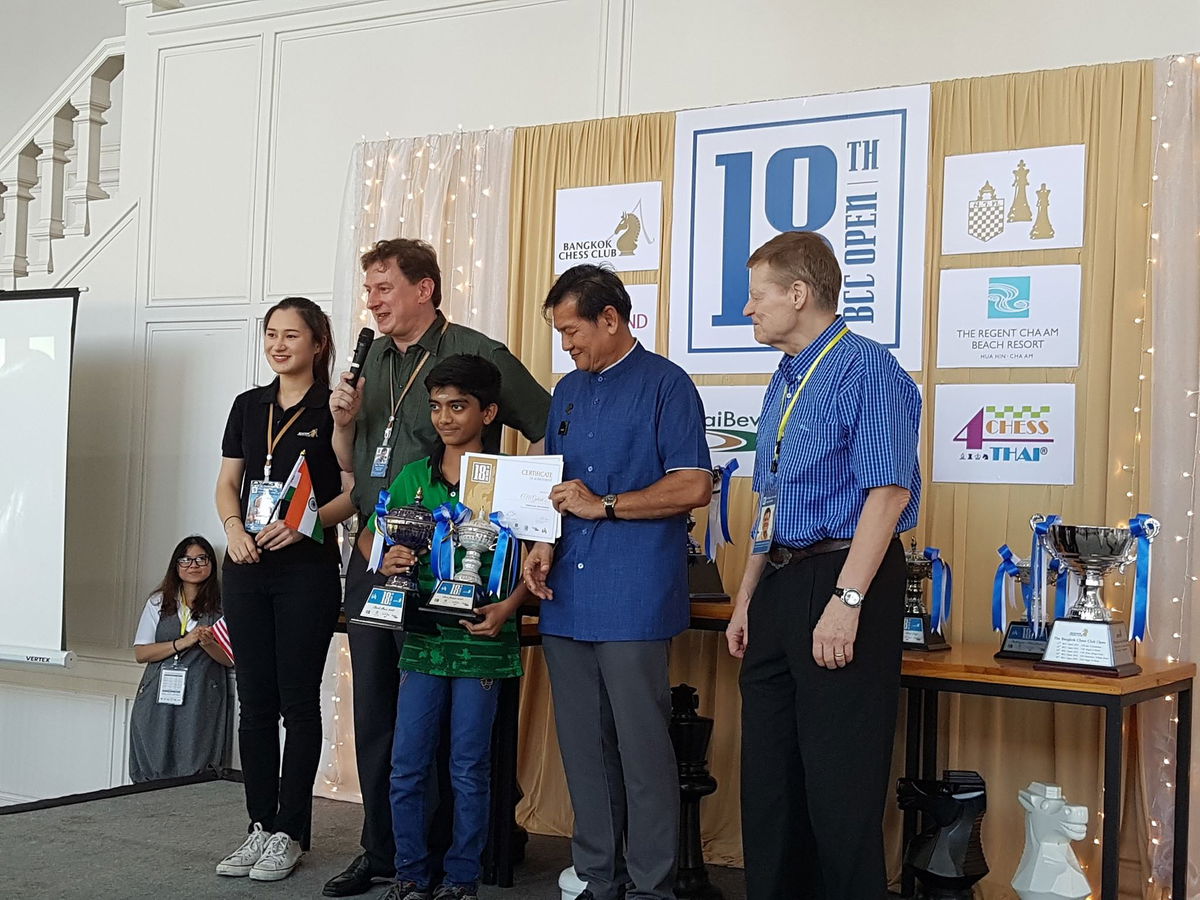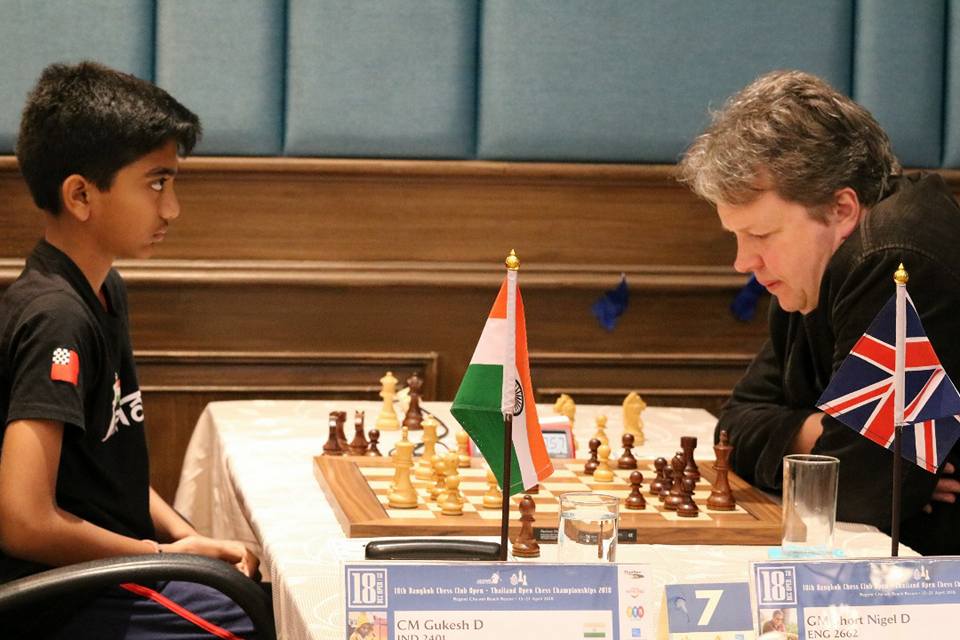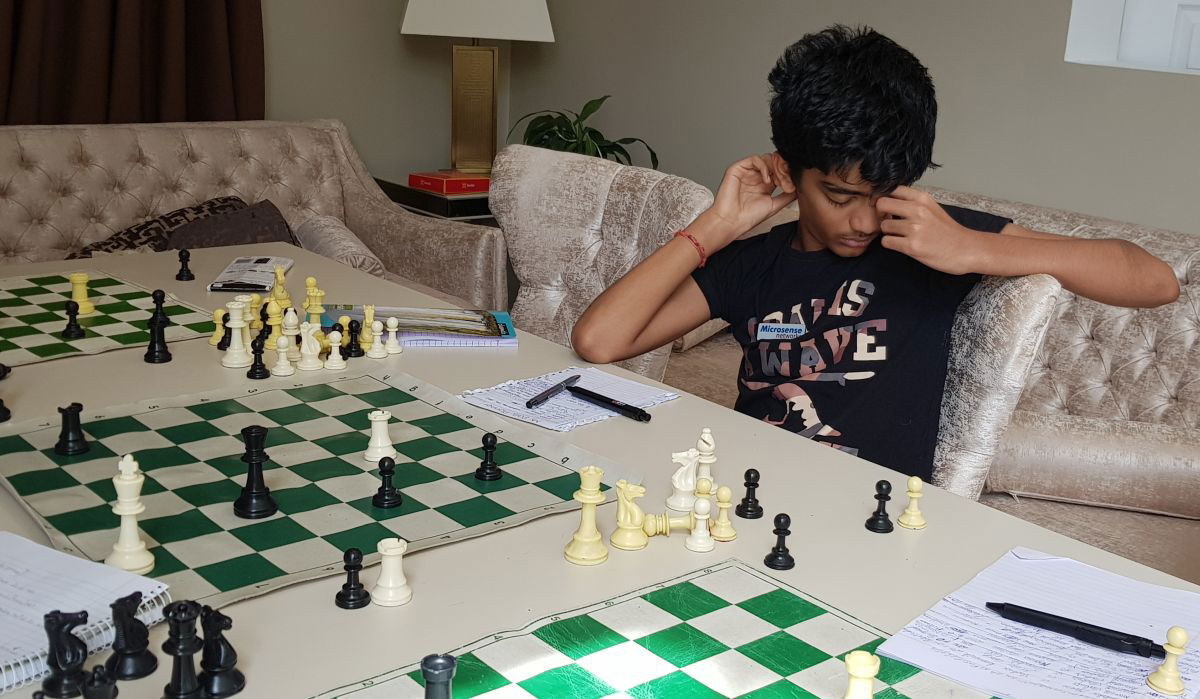 Personally I have many amazing stories of Gukesh that I can share, but the article is already very long and I will keep it for some other time. For this one, let me just share a short one - When we were in France with the young talents of Indian chess to train with Vladimir Kramnik, Gukesh was one of the students. His parents came on the first day of the camp and then left. They gave us a ladle (giant spoon) so that we (Amruta and I) could cook the food better for these young talents. On the last day, we forgot to give Gukesh the ladle back and we brought it to our home! Now this ladle lies proudly in our kitchen! Every time I take it out, it reminds me of Gukesh! The last time I used it for cooking a couple of days ago, I told Amruta, this is the ladle of a 2700 GM now! :)"
---