Praggnanandhaa's love for chess
The biggest enemy of a passionate chess player is bad health. Once you succumb to an illness, you can no longer play chess at a good level. In fact many a times you even have to give up on tournaments. However, the young generation of Indian chess is somehow different. For them often chess takes precedence over health. Here's the story of R. Praggnanandhaa who did not let his health issues come in between his passion for chess. While everyone adviced him to take rest and skip the Gibraltar Chess event, he made the arduous journey to the Rock and started the event as the 31st seed. Things didn't begin well for the youngster as he lost his first round, but he has picked up pace and is now on 2.0/3. Read the inspiring tale of Pragg and his love for chess.
I touched his forehead, it was hot as fire. Praggnanandhaa tried hard to wake from the bed, but he was too weak. His eyes were red and he hardly could move. Fever had gripped his body but all he could think of was the lecture of Vladimir Kramnik he had to attend in a few hours. "Pragg we need to go to the hospital", I said. He shrugged. He didn't want to leave the training premises, but he knew that we had to figure out what was wrong with him. It had been almost three days since he was unwell. We travelled together to the hospital and did some blood tests. The classes had already begun by the time we were back. Vladimir Kramnik teaching the Italian was something that Pragg didn't want to miss at all costs. But this time his body wasn't supporting him. He covered himself with a blanket and went off to sleep.
A couple of hours later, Pragg woke up and made his way to the dining hall. He ate his lunch and sat down in the classroom for the next session. "Pragg, are you feeling well?", I asked him. "Yes!" was his instant reply. The moment his body had found some strength he had decided to use it all for chess. Throughout the class the youngster didn't say much. He quietly listened to the 14th World Champion and assimilated the small nuances of the opening. That night fever returned once again and stayed until morning. Although the blood tests were not worrisome, something was definitely wrong. Pragg could no longer stay back in the training campus and his parents arrived to pick him up. The youngster doesn't like to ever put up a mask of sadness, nor does he want anyone to pity him for his situation. He quietly bid adieu to everyone in the camp and travelled back home.
Although Pragg listened to Kramnik, Gelfand and Kailasanathan (MD of Microsense) I knew that when it came to chess, the youngster has never been able to resist himself. He will definitely go to the Gibraltar Masters! That same day, after travelling for nearly 2.30 hours, Pragg reached home and played in the Pro Chess League for Indian Yogis against Israel Counsellers. Later he told me, "I slept in the car and was feeling fresh, so decided to play it!"
Right until the day of leaving for Gibraltar, Pragg's health was not up to the mark. But the prospects of playing some of the best chess players in the world, energized him. The journey from Chennai to The Rock is not easy, but Pragg braved it all. He reached Gibraltar and collapsed in the first round itself.
"I played very badly", was Pragg's reason of why he lost the game. Not even for once did he speak about his health not being good. But you could clearly see him coughing and not feeling the best. As has always been the case with Pragg, when the going gets tough, he gets going! In round two he won his game against FM Chukwunonso Oragwu. And he came back strongly in round three to beat IM Padmini Rout.
The game is very instructive from the point of view of how both players tried to make the best use of their imbalances. Pragg who had a knight tried to create an outpost for it on c5, while Padmini made sure that her bishop took an active part in the game. The complex middlegame swung in Pragg's favour when Padmini missed the moment to equalize. Once Pragg had his stead perched on c5, there was no looking back.
Padmini Rout vs Praggnanandhaa, Round 3
Padmini blinked for a second here and played Bf1?! This was all that Pragg needed as he placed his queen on b6 stopping b4 and then clamped the queenside with a5-a4. Once the knight was untouchable on c5, it became very difficult to play as White. In the above position Padmini should have played the move b4!? It could be possible that she was afraid of axb4 axb4 Na6. How to defend the b4 pawn is the question. Moving the queen allows Qb6+. However, Rb1 is a fine move and the fact that White had to lose the c-file is compensated by the knight being passive on a6.
If you would like to improve your handling of imbalances in a position, get Jeremy Silman's Reassess your chess!
What was even more impressive was Pragg's post game conference where he spent nearly 15 minutes with Tania Sachdev explaining the different nuances of his game.
For Pragg, it is absolutely clear that chess is the most important thing in his life. When he makes a public appearance on an interview and people ask him non-chess questions, you see the shy and reticent Pragg. However, the moment a chess question is asked, his eyes light up and he can speak on it at length!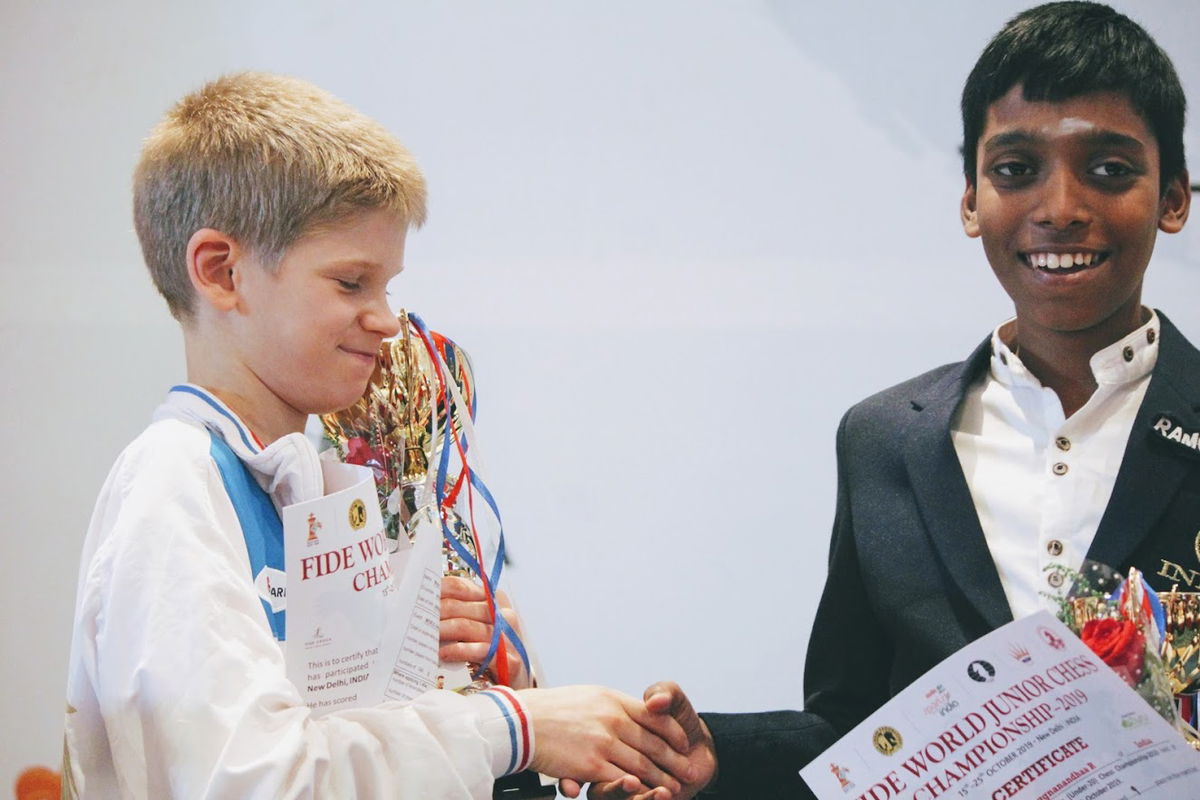 It seems just like yesterday when Pragg was the young talent beating all the experienced guys! Well, now he has players younger than him trying to cause an upset. Well, we will be looking at the game with great interest. At this point, It makes sense to wish Pragg a speedy recovery! But we all know him well by now. Health takes a backseat when a chess board comes in front of Pragg! That's his love for chess.
---