The life story of Praggnanandhaa in 120 pictures: From a talent to a Candidate
Praggnanandhaa has created history. He has become the youngest chess player in the world to reach the finals of the FIDE World Cup and also the 2nd Indian after Vishy Anand to qualify to the Candidates tournament. He did so with sparkling wins over Hikaru Nakamura and Fabiano Caruana. In this article we take you down the memory lane with 120 pictures from the life of Pragg from a boy who was few months old to now 18-year-old super talent who is one of the best in the world with a live rating of 2723 and a world ranking of 23.
Pragg's life in pictures
Amruta and I first met Praggnanandhaa in person in 2014. He was a shy young boy, just 9 years old, playing at the World Juniors (under-20) Championships in Pune. In our 9 years of covering Pragg, we have seen the boy rise from a 1900 player to now a Candidate! When you do something with all your heart, you are bound to learn a lot in the process. The same happened with us. In our bid to bring forth Pragg's journey through pictures, videos, interviews, we started to learn much more about discipline, hardwork, passion, focus and the qualities that have made Pragg the player that he is. Below are some of the pictures that we have selected that help you get an insight into the journey of Pragg and we hope it inspires you. Pragg's life maxim has been "Impossible is nothing" and he lives it through his actions - gracefully and with a smile on his face!
Don't miss this beautiful tactical game played by Pragg in the under-10 event against the current Uzbek sensation Javokhir Sindarov:
After achieving the IM title in May 2016, it took some time for Pragg to achieve his first GM but it did happen in November 2017. The youngster scored his first GM norm at the World Juniors 2017:
Just at 12 years of age, Pragg was fighting with players under the age of 20 at the World Juniors 2017. Look at his performance:
The first time Praggnanandhaa played against a super GM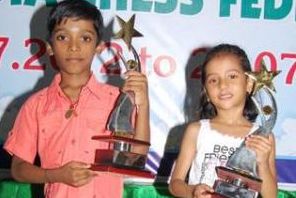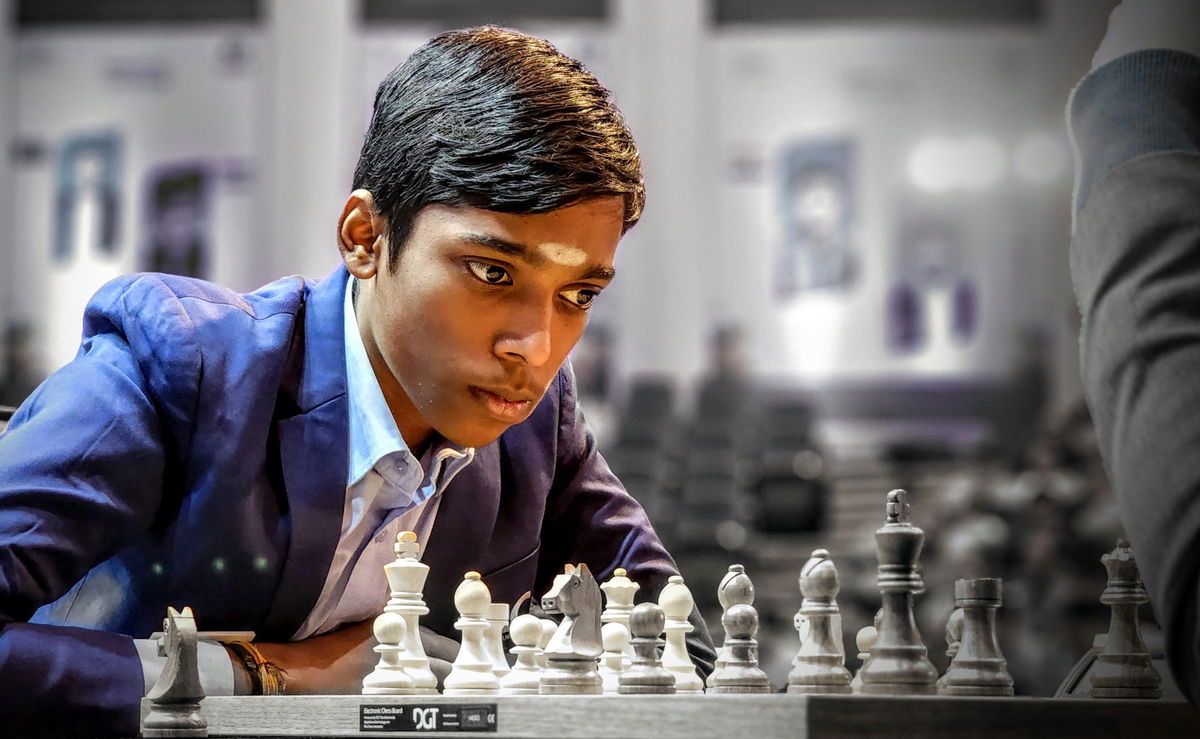 Airthings Masters 2022:
Chessable Masters 2022:
FTX Crypto Cup 2022: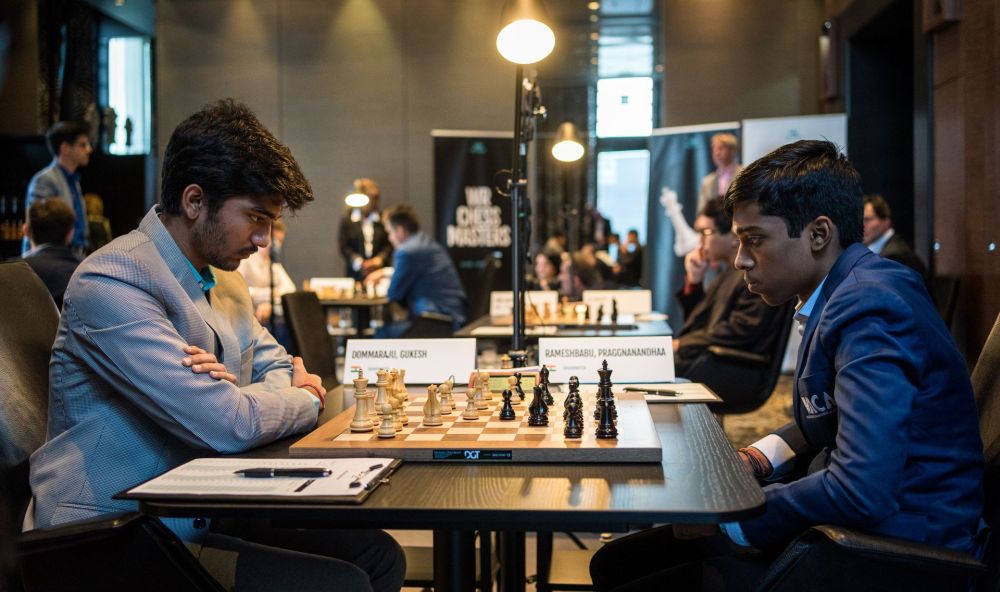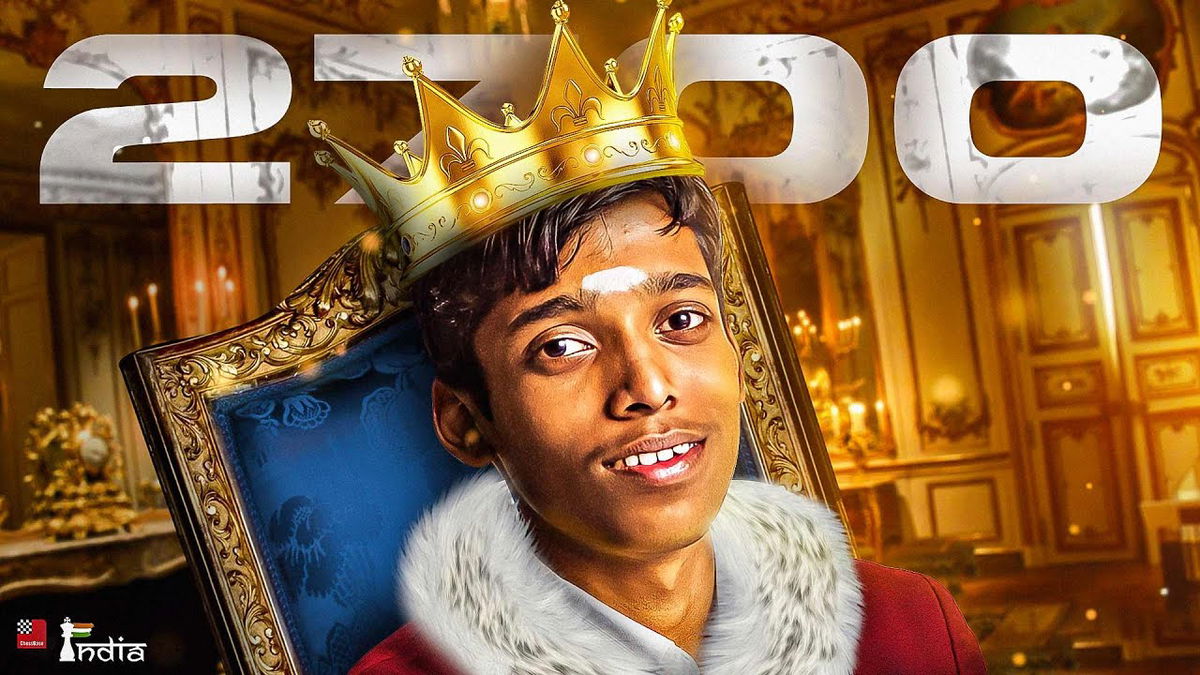 Important Links
Pragg wins under-10 title at the World Youth 2015
Praggnanandhaa makes his first IM norm
Praggnanandhaa becomes an IM at the age of 10 years and 10 months
My aim is to reach 3000 Elo - Praggnanandhaa
1 year to Pragg becoming an IM
Test your chess with Praggnanandhaa
An intimate potrait of an incredible prodigy
20/20 - Pragg's Clock simul in Vlissingen
Pragg scores his first GM norm
2nd GM norm for Praggnanandhaa
Pragg becomes a GM at the age of 12 years 10 months and 13 days
Top GMs of India on Pragg reaching 2700
Watch 400+ videos on Praggnanandhaa on ChessBase India YouTube channel
---