Which is the most popular chess video on the internet?
Which is the most popular chess video on the internet? Must be a Magnus Carlsen, or a Fabiano Caruana or Vishy Anand video, right? Well, not really! Five months ago, the first super tournament was held on Indian soil in Kolkata - Tata Steel Chess India Rapid and Blitz 2018. The ChessBase India team was covering the event and shot many of the blitz games in high definition videos. One of them was Praggnanandhaa winning against Surya Sekhar Ganguly. It is a 19 minute 45 seconds video which has gone on to become the most popular chess video of all time on the internet. At the time of writing this article the video has 20.5 million views! That's a whopping 2 crore views and a total watch time of 81.1 million watch minutes!
These days we see a lot of video content created around chess. Almost all of the popular chess websites have a video library, while umpteen number of content creators have a YouTube or Twitch channel promoting chess. The natural question to ask is - Which is the most viewed chess video on the internet. We are proud to say that the most viewed video on the internet is ChessBase India's Praggnanandhaa against Ganguly.
And this video is just 5 months old! To have 20 million (2 crore) views in five months means that the video on an average get over 100,000 views on a daily basis! So the natural question to ask is - why is the video so popular?
1. Battle of generations
2. Sicilian!
3. Both players were down to 10 seconds!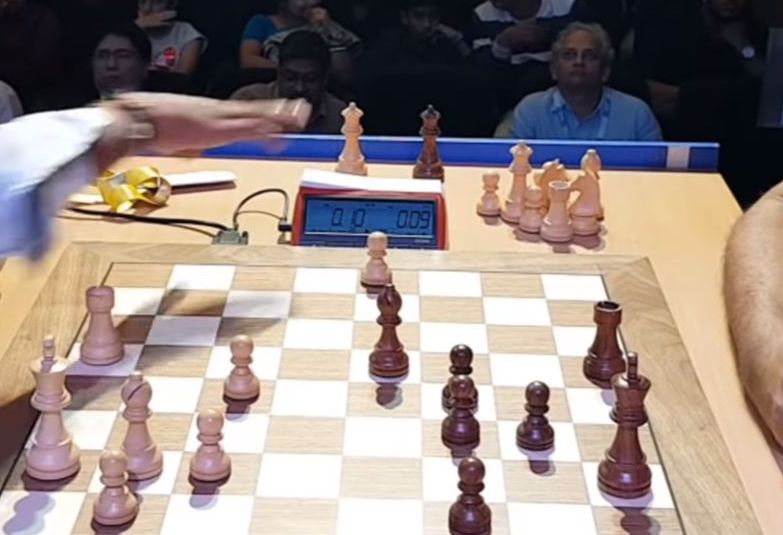 4. Theoretical endgame
5. Ganguly's sportsmanship
6. Praggnanandhaa's win!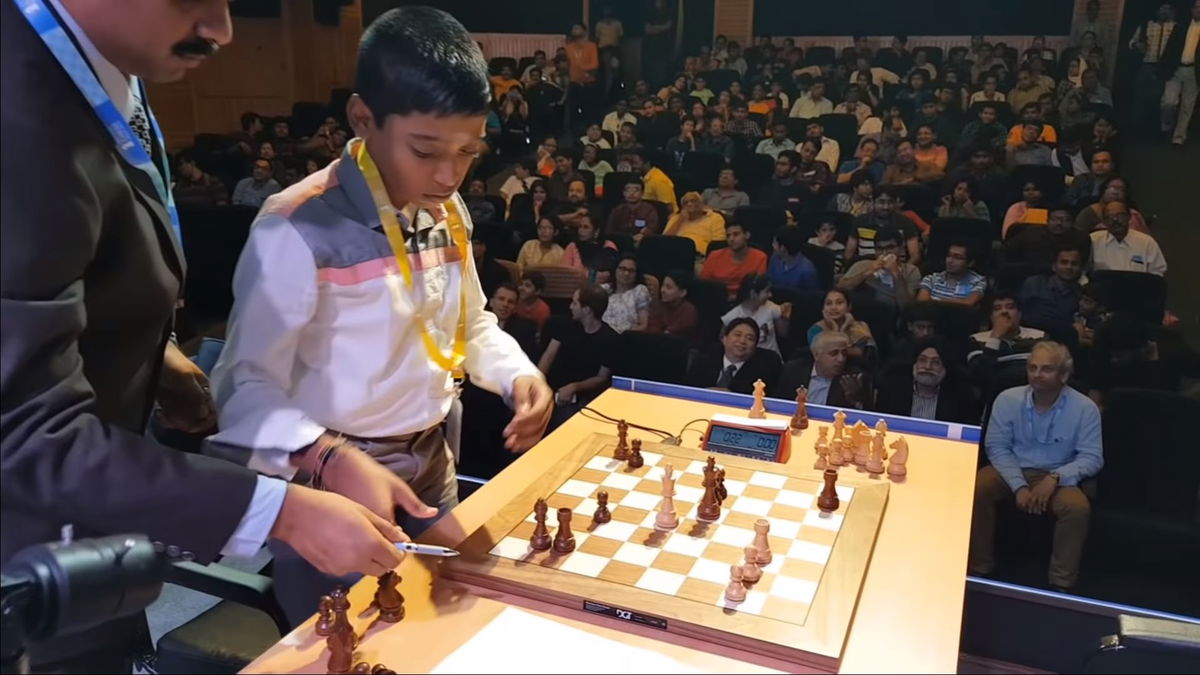 Here's the entire game for you to play over:
The ChessBase India YouTube Channel:
In September 2017 Amruta and I travelled to the World Cup 2017. It was a star studded event where we had the best players of the world participating including Magnus Carlsen, Caruana, Anand, Karjakin and just about every top player in the world. At that point we had roughly around 1000 subscribers. We began with the interviews of top players at the event and very soon the entire world began following the World Cup through our videos.
What started just as an experiment became a platform for us to popularize chess in India. The World Cup gave us 5000 subscribers and a belief that we could reach out to the public on a big scale with our videos on YouTube. What followed next was 2400 videos in the next year and a half. That comes to an average of four videos each day! Yes, that was the consistency that helped us to reach from 5,000 to 1,50,000 subscribers. As on today the ChessBase India YouTube channel is one of the most popular chess channels in the world with coverage of not just local events but tournaments and players all across the world.
Most popular videos on ChessBase India YouTube Channel
It's wonderful to see that five of our videos have over 1 million views and 15 of them have over 100k views!
Contributors to the ChessBase India channel:
---