Welcome to Planet Ivanchuk
One of the most brilliant minds in the world of chess is Vassily Ivanchuk. Although he never became the world champion, and his current rating has slipped down to 2698, it is absolutely clear that when Chucky is at his best, even the World Champions shudder. At the Gibraltar Chess Festival the Ukrainian genius had a lacklustre event as he scored 6.0/10, losing 19 Elo points. However, he scored nice wins in the last two rounds. Just when he was getting into the groove the tournament came to an end. But it did not dampen Ivanchuk's spirits, as he entered the interview area with a cap on his head and a coffee in his hand. For the next 40 minutes, he explained some of the minute subtleties from his last round win against Ekaterina Atalik. One of the finest interviews by IM Tania Sachdev at the Gibraltar Masters 2020. Highly recommended!
Indians didn't particularly have a great event at the Gibraltar Masters 2020. From the point of view of top finishers it was Aryan Chopra who performed admirably scoring 7.0/10 and finishing 11th. However, there was one Indian who did exceedingly well at the event and she wasn't even playing on the chess board!
Tania's work at the event was admirable right from round one, as she interviewed over 50 players during the course of the entire tournament right from prodigies like R. Praggnanandhaa to legends like Anatoly Karpov and administrators like Dvorkovich. But in my opinion, her finest interview took place on the final day of the event when a relaxed Vassily Ivanchuk entered the studio to speak about his impressions of the event and analyze his last round win against Ekaterina Atalik.
Usually when guests enter the studio and speak about their games, they talk for about 10 minutes, sometimes it goes on until 15. However, Ivanchuk is no ordinary GM. When he gets into the flow and talks about his game, it is nothing short of a masterclass. And the viewers were in for a treat as the Ukrainian GM spoke for 40 minutes!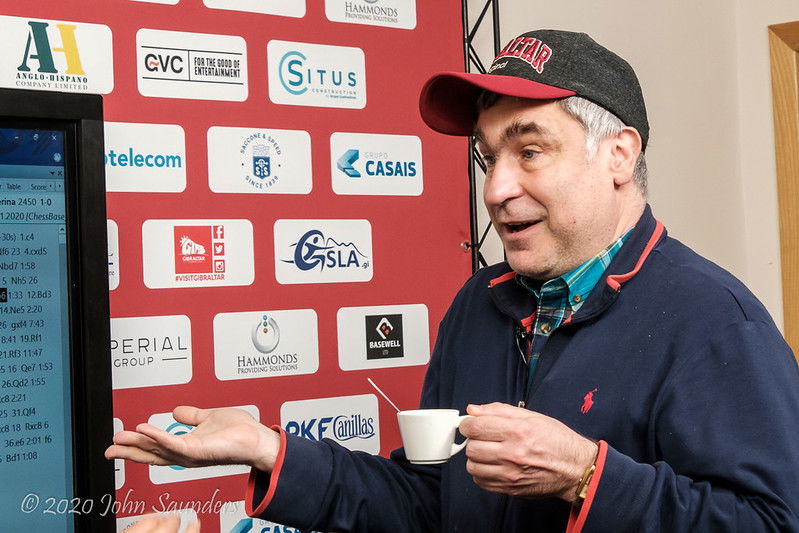 Why should you watch the interview?
Ivanchuk doesn't really like to give interviews, but when you are able to speak to him at the right moment and if he is in the right mood, he tends to hold back absolutely nothing. This is what he did in his interview with Tania. Here are some of the things that I learnt from him:
Ivanchuk vs Atalik E.
Ivanchuk mentions that this plan with h6-g5 followed by Nh5 and pursuing the bishop is usually done when White's knight is on f3. With the knight on g1 it is already quite a different story. The f-pawn is not blocked and after Nxg3 hxg3, it gives White the possibilities to f4. Ivanchuk goes on to explain the reasons why he didn't go for f4 in the game.
When a player like Ivanchuk discusses the positional factors in a situation, it is important to listen to it carefully. In this position Ivanchuk rightly points out that the long term trumps lie with White because of his excellent pawn structure. However, his pieces are not well coordinated and hence Black should be doing fine.
Now, Ivanchuk came to the studio right after his game. He had not checked his moves with an engine. To see the way he was confidently rattling out variations and giving assessments at the end of each one of them was quite astonishing. For eg. in the above position Ivanchuk mentions that he did consider dxc5 Bxc5 and Re1. However, he felt that after Bxe3 Rxe3 Qxf4 Black should have close to a winning position.
While there were several tactical lines to look at, what was equally interesting to watch was Ivanchuk's technique.
As you can see there is a lot to learn from Ivanchuk in terms of tactical play, positional play and also how to assess a position. However, equally instructive is the fact that you can see the places where Ivanchuk goes wrong. And this helps you to understand which are the situations in which a world class player can make mistakes. Here are a couple of examples: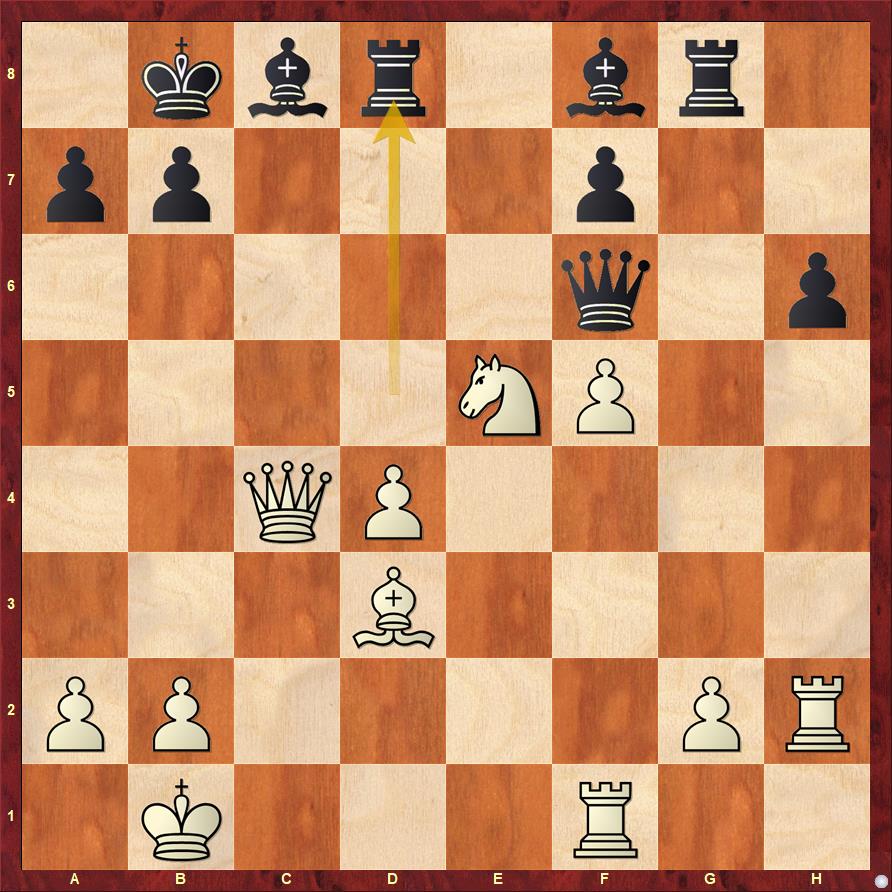 Ivanchuk didn't go into a line in the game because of this position. He felt that his d4 pawn is weak and Black with the bishop pair should have sufficient counterplay. However, the computer points out that after g4! White has an advantage of nearly 3 points!
Tania pointed out here that Na3+ is a possibility for Black and it is clearly the strongest move in the position! Ivanchuk hadn't seen it in the game and he thanked Tania for her suggestion. "Clearly you are tactically stronger than me!", said Ivanchuk! "You made my day, Vassily", was Tania's playful reply.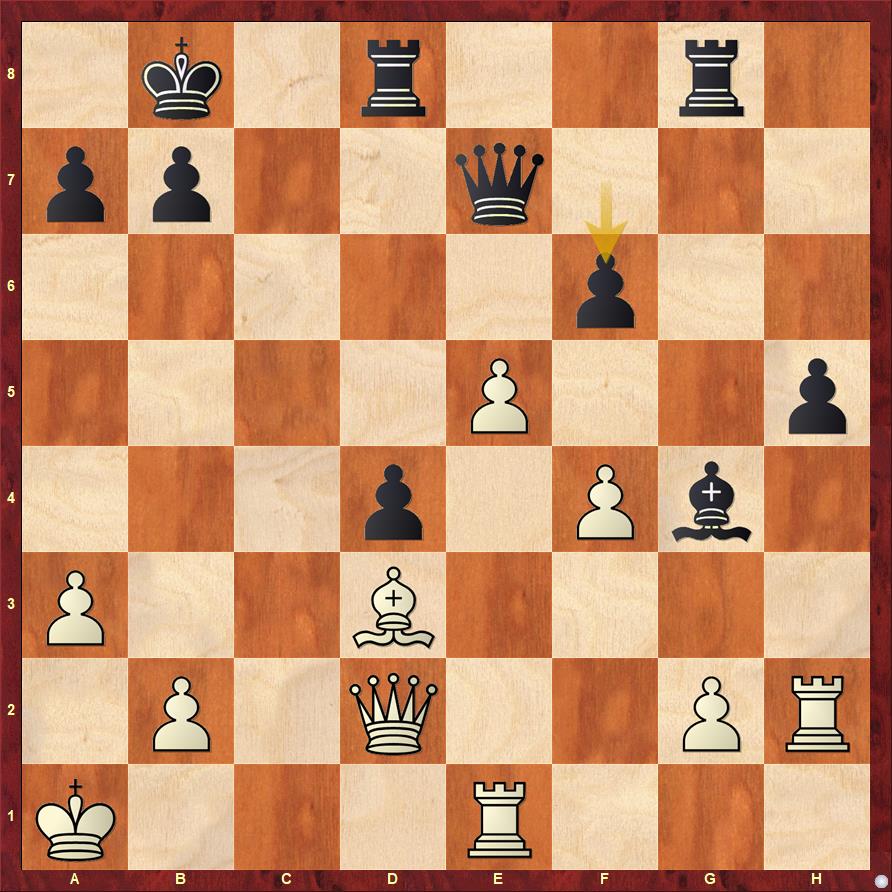 Ivanchuk felt that f6 in this position was a mistake because he could play e6 and get a passed pawn. However, the computers are unimpressed by Ivanchuk's idea and after e6 recommend Qd6 when Black is better. The main point being that the e6 pawn is falling. f5 isn't possible because the rook on h2 would be hanging. This move ...Qd6 is not easy to find and is absolutely not easy to assess. It just shows how difficult chess is!
Masterclasses from Gibraltar:
Gibraltar does a great service to the chess community by inviting some of the best minds to their event and then doing a masterclass with them. What's more, this masterclass is recorded and then uploaded on their YouTube channel to be viewed by players all across the world for absolutely no cost! This year Veselin Topalov, Shakhriyar Mamedyarov and Alexander Beliavsky did the master class. This is over 3 hours of high quality chess material.
Kudos to the entire video production team of Gibraltar Chess for churning out such high quality content during the 10 days of the event.
---