Iniyan travels 14000 km in four days to attend Chess Olympiad Torch Relay
How far would you be willing to go when the calling comes? India's 61st GM Iniyan P travelled 14000 km via flight, train, bus and car to attend the Chess Olympiad Torch Relay at Jaipur and Ajmer in Rajasthan. Despite having the plan to play a series of tournaments in Europe, when AICF invited the 19-year-old GM, he answered. He made the most out of his four-day break from tournaments. The teenager from Tamil Nadu not only attended the ceremony but also played simultaneous exhibition matches against 20 players for two hours. Iniyan once again shows that he is always ready to do something for chess, both for himself and the entire chess universe.
Iniyan is always ready
GM Iniyan P left India on 8th June 2022. When he left, he had a plan of playing in five tournaments in Europe, two in the Czech Republic, one in France, one in Switzerland and one in Andorra. When he received an invitation from AICF for the Chess Olympiad Torch Relay, he decided that he should participate in this great event. The only time that there was a gap, it was a four-days break between the second and third tournaments. Iniyan's family immediately checked for the air tickets and although there was less time, their travel agent found a convenient ticket, Frankfurt-Delhi-Frankfurt.
Immediately after finishing his second tournament at Teplice Open on 26th June, Iniyan reached Frankfurt on 27th and landed in Delhi on 28th. From Delhi, he went to Jaipur on the same day evening.
The Chess Olympiad Torch relay in Jaipur started at 8 a.m. on 29th June. Iniyan played simul with 20 players for two hours.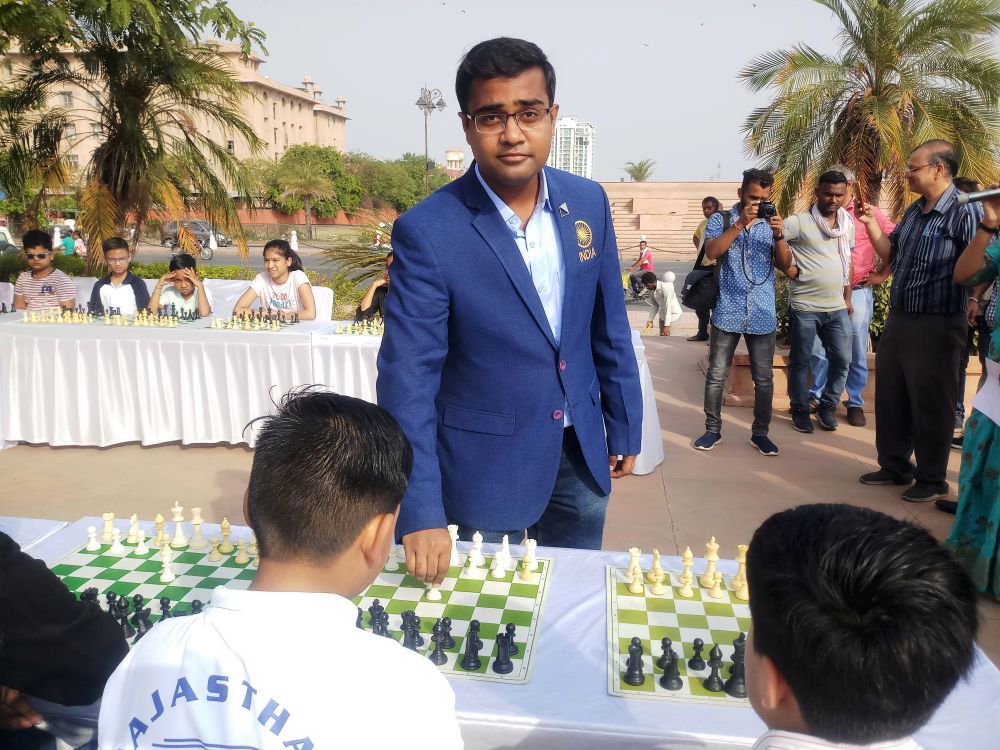 At the same time, GM Shardul Gagare received the Olympiad torch from the airport and reached the venue. Shardul handed over the Torch to the Minister of Youth Affairs & Sports, Govt. of Rajasthan, Mr. Ashok Chandna who handed it over to GM Iniyan.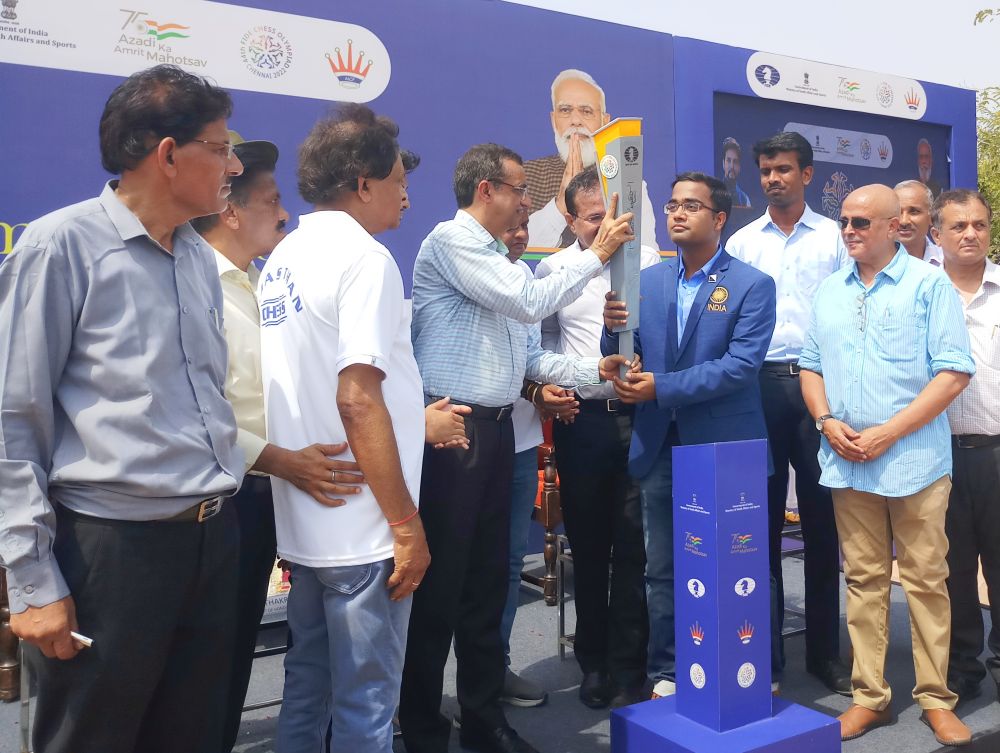 The next event was in Ajmer which was 140 km from Jaipur. There was a very warm welcome in Ajmer with hundreds of kids from various schools, school staffs, Government officials, association members and the general public participating. As a part of this event, both GMs played simultaneous exhibition games.
Although Udaipur was scheduled to be part of the places to go, due to Section 144 being implemented, it meant the events had to be concluded earlier than the schedule. It also meant that the plan to go to Ahmedabad for a flight to Delhi had to be cancelled as uncertainty lied on the road. So, he returned to Delhi via Jaipur on 30th June and on the same day he had a flight to Frankfurt. He reached there on 1st July. From there he had to travel to La Plagne, France by road to participate in his third tournament as planned.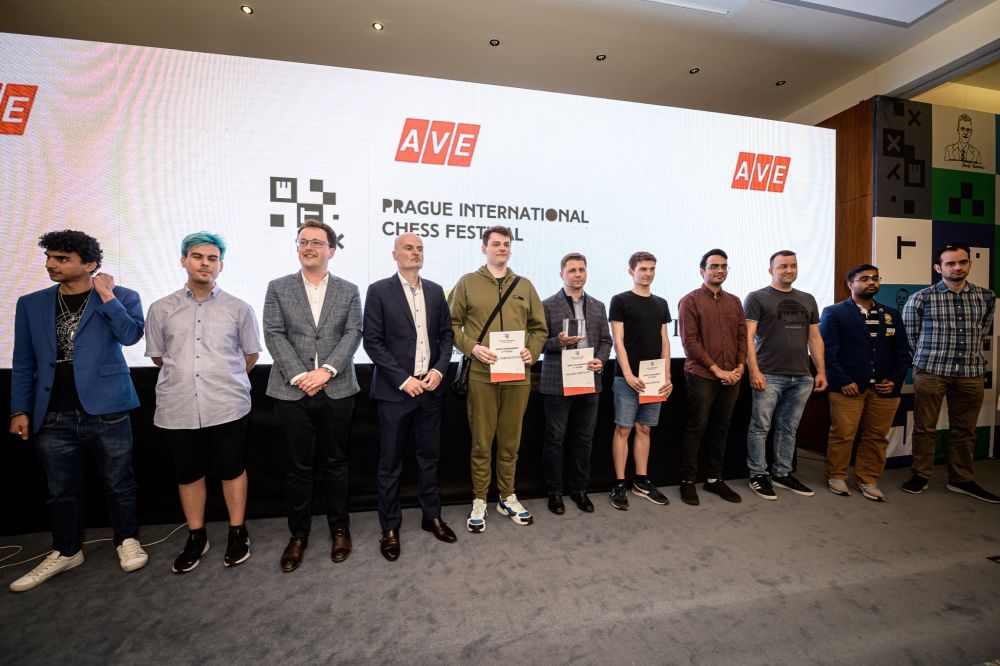 After playing two strong tournaments (Prague Open and Teplice Open) where both he scored 7/9 and tied for second place, finished ninth and eighth respectively according to tie-breaks, he travelled 14000 km by a combination of flights, trains, buses and car in a span of four days to attend the Torch Relay events and return to the tournaments in Europe. And despite the fragility of the situation, fatigue, jet lag and extreme temperature difference (10° C to 40+ °C to 10°C back) he has completed these events and is planning to do even better in coming events.
A special thanks to Iniyan's father, Mr. K Panneerselvam for sharing the Chess Olympiad Torch Relay photos and information.
---