A tournament in France organized by an Indian!
What makes the 4th Noisiel Open 2019 so unique? There are two reasons which make the event special. Sometimes things do not happen as we planned, and sometimes the opposite. IM P. Iniyan didn't want to play in the event at first and instead wanted to prepare for the Dubai Open. With 5 GM norms, P. Iniyan was short of 13 Elo points from the GM title, and at the last moment, he decided to take part in it. With a strong performance of 2638, scoring 7.0/9 points and remaining undefeated P. Iniyan not only was the 1st runner up but also became India's 61st Grandmaster! 4th Noisiel Open 2019 thus made a particular place and a part of GM P. Iniyan's life. The second reason is that the event is organised by Narayanin Oupindrin, the Indian origin French citizen and International organiser who represented the Chennai University team for four years between 1983 and 1986. In this pictorial report, we try to know more about this event in depth.
Noisiel is a commune in the Seine-et-Marne department in the Île-de-France region in north-central France. It is located in the eastern suburbs of Paris, 20.5 km from the centre of Paris. The name "Noisiel" is synonymous with the name "Menier", famous chocolate makers who built the first automated chocolate production facility in 1825. The Menier Chocolate factory operated until 1993 and today is a museum and the French head office of the Nestlé company who now owns the company.
The 4th edition of Noisiel Open was one of the strongest chess events in Noisiel till date with as many as 25 titled players taking part in it. A total number of 139 players from 3 different continents and 16 countries participated in the tournament which held in the eastern suburban town of Noisiel. The nine rounds Swiss system event took place from 2nd March till 6th March 2019.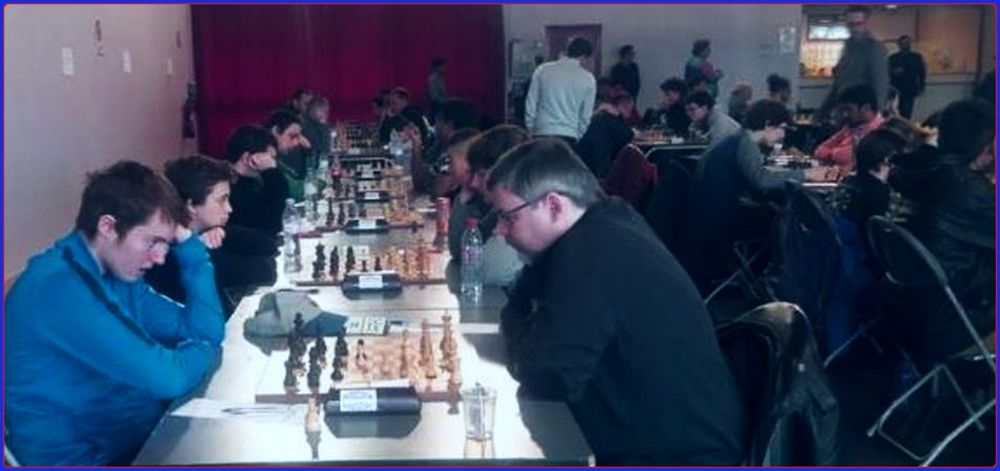 There were three categories in the event. The Open A for players above 1900 Elo, Open B for players between 1400 and 2000 Elo and Open C for players below 1600 Elo. The open A had a total of 56 players with 6 GMs, 10 IMs and 8 FMs. The 4th edition turns out to be one of the strongest open in the Paris region where the norm tournaments are unfortunately rare. GM Sergey Fedorchuk of Ukraine was the top seed followed by French GM Jules Moussard and GM Bellahcene, Bilel from Algeria.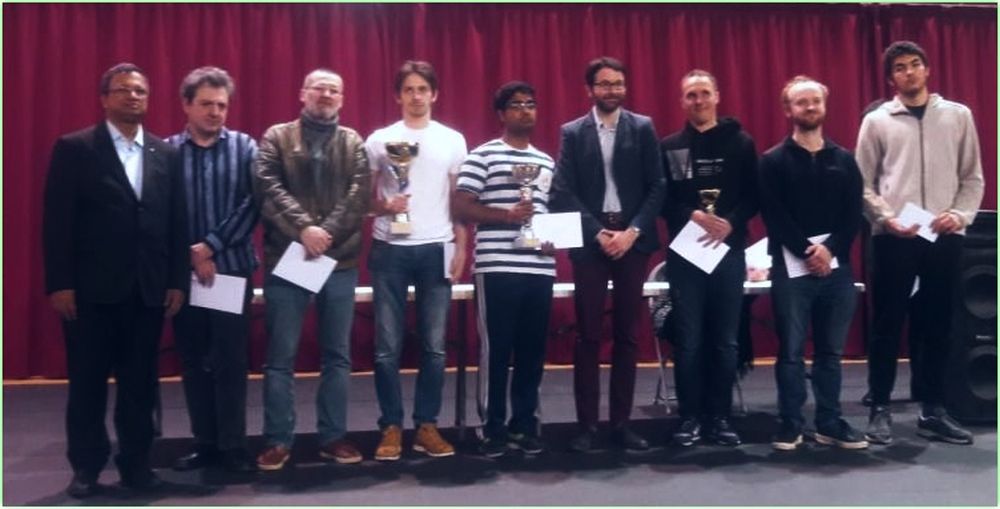 GM Jules Moussard was the champion of the 4th Noisiel Open 2019 by scoring 7.7/9 points. IM P. Iniyan scored 7.0/9 points and was the 1st runner up. There was an 8-way tie for the 3rd place with 6.0/9 points each which was eventually won by GM Maiorov Nikita of Belarus with better tie-break scores.
A total of five Indian players took part in the event under different categories. IM P. Iniyan, IM Akash G and FM Ashwath R took part in the Open A whereas Bhagat Kush and Vibhav Singh played the Open B. IM Akash G scored 6.0/9 points and got the 9th place while FM Ashwath R scored 5.5/9 points and came in 13th place. Bhagat Kush was the 2nd runner up in Open B with 6.5/9 points.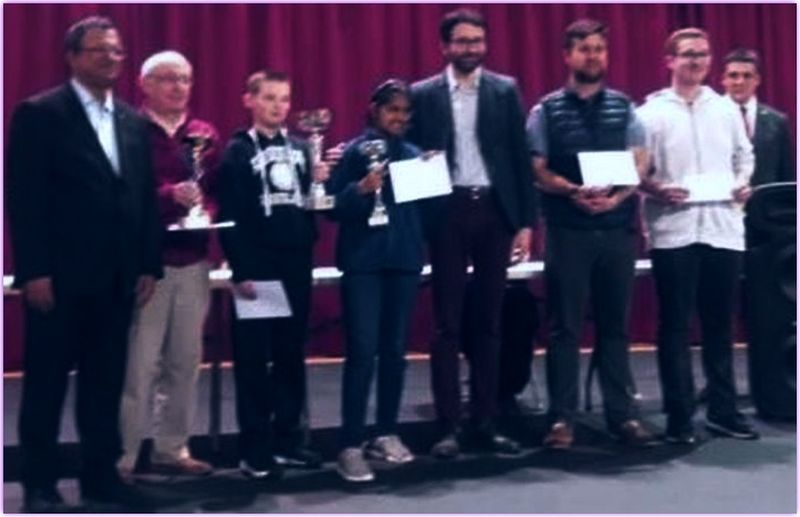 Newly crowned GM P. Iniyan said that he can now focus on further developing his game without much pressure and to reach 2600 will be his next ambition. "What Iniyan has achieved is significant. It will certainly be a boost for players who don't hail from metros or big cities," said K. Panneerselvam, Iniyan's father who also provided inputs for this report.
P. Iniyan defeated the top seed GM Sergey Fedorchuk and 3rd seed GM Bilel Bellahcene in the 6th and 8th rounds respectively. He drew with the tournament winner GM Jules Moussard in the 7th round. Below is his win against the top seed annotate by him.
P. Iniyan vs Sergey Fedorchuk:
The Chief Arbiter of the event was IA Thomas Lemoine and he was assisted by Vincent Lestienne and Annie Barakoff. The 5th Noisiel open international will be organised around mid-Feb 2020, the exact dates will be confirmed by end of June 2019. There is no doubt that there will be quite a few Indian players who would like to join the event in 2020. You can also keep track through their official site Noisiel-Echecs. There is also one important reason why the tournament holds special interest for Indian players:
Previous Coverage by ChessBase India:
Meet Erode's first IM - 14-year-old P. Iniyan
Barbera Del Valles 2018 - Iniyan finishes clear second
Breaking news! India gets its 61st GM - P. Iniyan
Can you win the Dubai Open 2019 like P. Iniyan?
---