Julia Osmak wins 11th Sharjah International Cup for Women Online Final
IM Julia Osmak wins 11th Sharjah International Cup for Women Online Final. She scored 7.0/9 and finished a half point ahead of the competition. Three Indian women qualified to the Final stage. Out of them IM Bhakti Kulkarni made a fantastic start taking sole lead with 4.5/5, however she suffered three consecutive losses and finished 12th with 5.0/9. WIM Vantika Agrawal was the highest performing Indian, scoring 5.5/9 and finished at 10th place. IM Padmini Rout is the only other Indian in the Final, she was placed 20th with 4.5/9. Photo: Niklesh Jain
Vantika finishes tenth
Three Indian women - IM Bhakti Kulkarni, IM Padmini Rout and WIM Vantika Agrawal qualified to the Final of 11th Sharjah International Cup for Women Online. Bhakti had a fantastic start taking the sole lead with 4.5/5, but she lost the next three rounds and finished 12th. Vantika scored 5.5/9 to finish 10th, highest among Indian women.
Vantika started the Finals with a solid draw against the in-form World Junior 2019 girls champion and recently concluded Russian Superfinals runner-up IM Polina Shuvalova.
The FIDE Online Olympiad 2020 Gold medalist scored her best win of the event against WGM Gulrukhbegim Tokhirjonova in Round 6.
Gulrukhbegim - Vantika, Round 6
In an already difficult position, black played 31...f6 which only made things worse for her.
33...Bxb5 is a tactical error. Find out why.
Vantika was completely winning the endgame in the penultimate round against IM Nataliya Buksa. Due to time trouble, she settled for a draw.
Buksa - Vantika, Round 8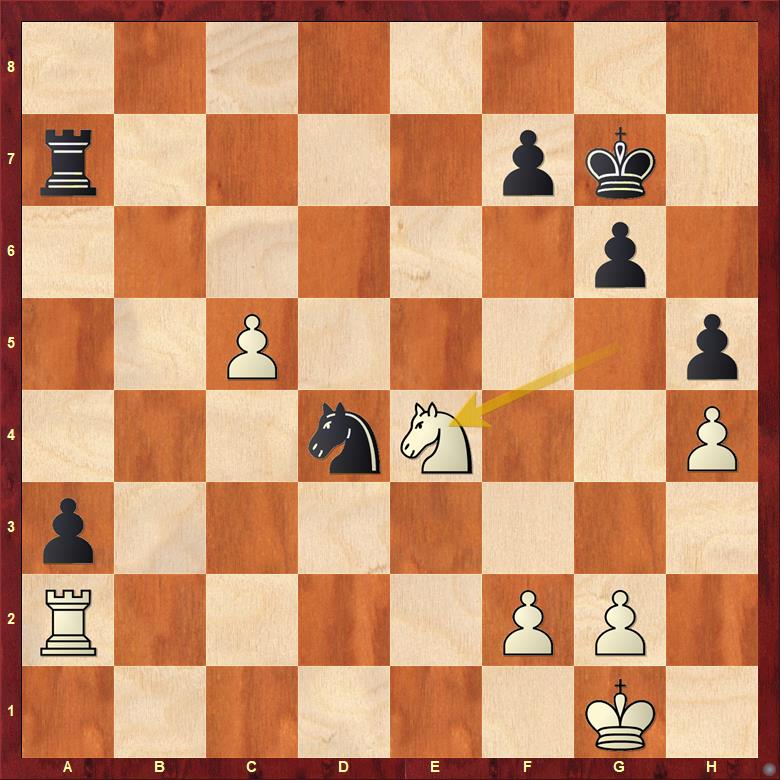 Find out the winning plan for black after 47.Ne4
Replay all Vantika's games
IM Julia Osmak defeated three-time World Blitz Women's champion GM Kateryna Lagno in the fourth round showing a fantastic technique to convert her advantage.
She went on to win against former Women's World champion and the eventual runner-up of the event GM Antoaneta Stefanova.
Replay all Osmak's games
Reigning National Women's champion, FIDE Online Olympiad and Asian Online Nations Cup Gold medalist IM Bhakti Kulkarni made a brilliant start and took a sole lead with 4.5/5. In the fifth round, she beat GM Monika Socko to take the sole lead.
Then she lost three consecutive rounds and finished 12th with 5.0/9.
Replay all Bhakti's games
The tournament took place in two stages - Preliminary and Final. Total 483 women all across the world participated in the Preliminary Stage. It was a 13-round event with a time control of 3 minutes + 1 second per move. Top 25 players qualified from the Qualifiers and 10 players were given wild cards. The Final was a nine-round event played with a time control 15 minutes + 5 seconds increment per move.
Replay all games of the Final
Links
---