4th Sharjah Masters 2021 R1-3: Narayanan and Tabatabaei in the lead 3.0/3
Narayanan S L and M Amin Tababtabaei (IRI) are the shared leaders 3.0/3 at the conclusion of the third round at 4th Sharjah Masters ICC 2021. Both played attacking games in round 3 to do a hat-trick. Abhijeet Gupta and Arjun Erigaisi are in a pack of six players at 2.5/3. They will face each other in round 4. Adhiban, Raunak and Ganguly are at 2.0/3 respectively. Sethuraman suffered two consecutive losses, he is at 1.0/3. A total of 60 players from 28 countries including 42 GMs, 13 IMs and 2 WGMs are taking part in this event. Total prize fund is US$ 60000, first prize US$ 10000. Round 4 starts today at 4:30 p.m. IST. Photo: Sharjah Chess Club
Abhijeet and Arjun in pursuit
Round 2: Adham - Arjun: 0-1
GM Adham Fawzy (EGY) made an ambitious sacrifice against GM Arjun Erigaisi.
16.Nd5 is a typical sacrifice in this line of Sicilian. However, in this position it does not yield much for White. 16...exd5 17.Nf5 Kf8 and Black escapes to safety. 17.b4 R5c7 and then 18.Nf5 would still have been a better continuation for White. Arjun won the game and moved to 2.0/2.
Round 3: Yilmaz - Narayanan: 0-1
GM Narayanan S L scored a very nice victory with a tactical finish over Turkey no.2 GM Mustafa Yilmaz.
It is evident that Black is completely in the above position. Find out the finish for Black after 30.Nxa6.
Abhijeet - Abdusattorov: 1-0
GM Abhijeet Gupta defeated Uzbekistan no.2 GM Nodirbek Abdusattorov in an exciting game.
Black decided to wait and watch 18...Qd7 shifted the balance in White's favor. 19.f4 Neg4 20.Ba7 Ra8 21.Bd4 Qe7 22.Bxg4 Nxg4 23.Bxg7 Qxh4+ 24.Rg3 Nxh2 25.Qg2 and White has enough compensation for the pawn. Abhijeet converted his advantage by showcasing a great technique.
Highlights
Here are a few interesting finishes from Round 1-3: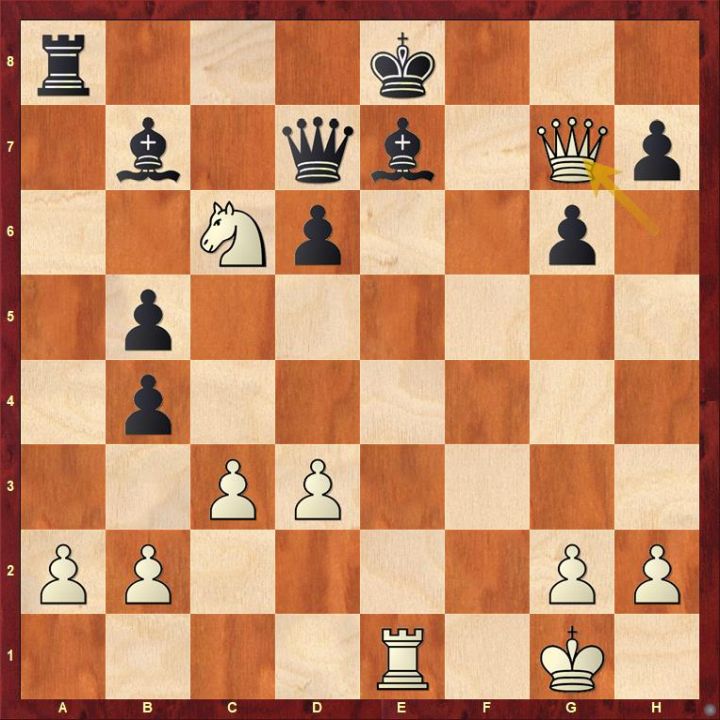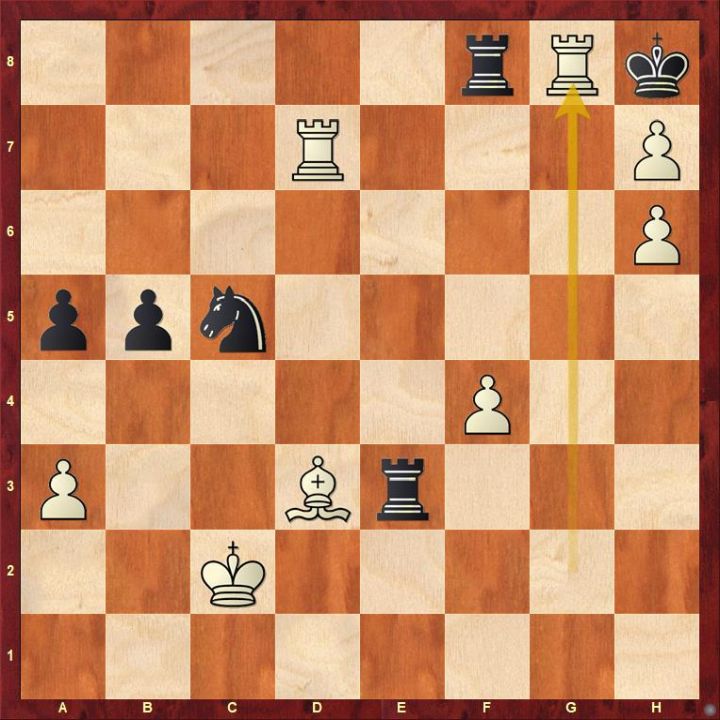 Photo Gallery:
Replay the Live stream
Replay Round 1-3 games
Round 3 results
Round 4 pairings
Links
---