Ernesto Inarkiev wins Sharjah Masters 2019, Nihal Sarin up to 2598 on the live rating list
The Sharjah Masters was a big event for Indian chess. Out of 178 participants, 84 were Indians. However, none of the Indian players could finish in top 10. The best performing Indian player was Nihal Sarin, who was 13th and Stany GA who finished 14th. Ernesto Inarkiev won the tournament in a seven way tie at the top. The Russian GM went back home richer by US $15,000. Second place went to Wang Hao and Kryvoruchko took the third place. In this article we acquaint you with the performance of all the Indian players who did well. Apart from this we also give you an update of how the ChessBase India Power Group Tour fared. Mrudul Dehankar, who was part of the group tour, won the best woman prize of US$500.
GM Ernesto Inarkiev won the Sharjah Masters 2019 with 7.0/9 and a performance of 2790. It was a seven way tie at the top, but Inarkiev edged out everyone else with a superior tiebreak. Inarkiev's two most important wins were against Indian players - Nihal Sarin and Abhijeet Gupta.
Things you didn't know about Inarkiev:
1. He was named after Ernesto Che Guevera, the famous Argentinian Marxist revolutionary.
2. He was born in Kyrgyzstan and played two Olympiads for the Kyrgyz team in 1998 and 2000.
3. He moved to Elista and started representing Russian Chess Federation on the invitation of FIDE President Kirsan Ilyumzhinov
4. He is the first GM from the region of Kalmykia
5. He was the European Champion in 2016
Here are two of Inarkiev's best games from the event. The first one against Nihal Sarin in round four and the next one against Abhijeet Gupta in round 6. In both the games you can see that the Classical variation of the Sicilian was played. Inarkiev's play had a nice blend of good opening preparation and logical moves one after another. He didn't make a mistake which would swing the evaluation in favour of his opponent. Both Nihal and Abhijeet were not able to keep the same amount of control. Quite a lot to learn from Ernesto's handling of the Sicilian.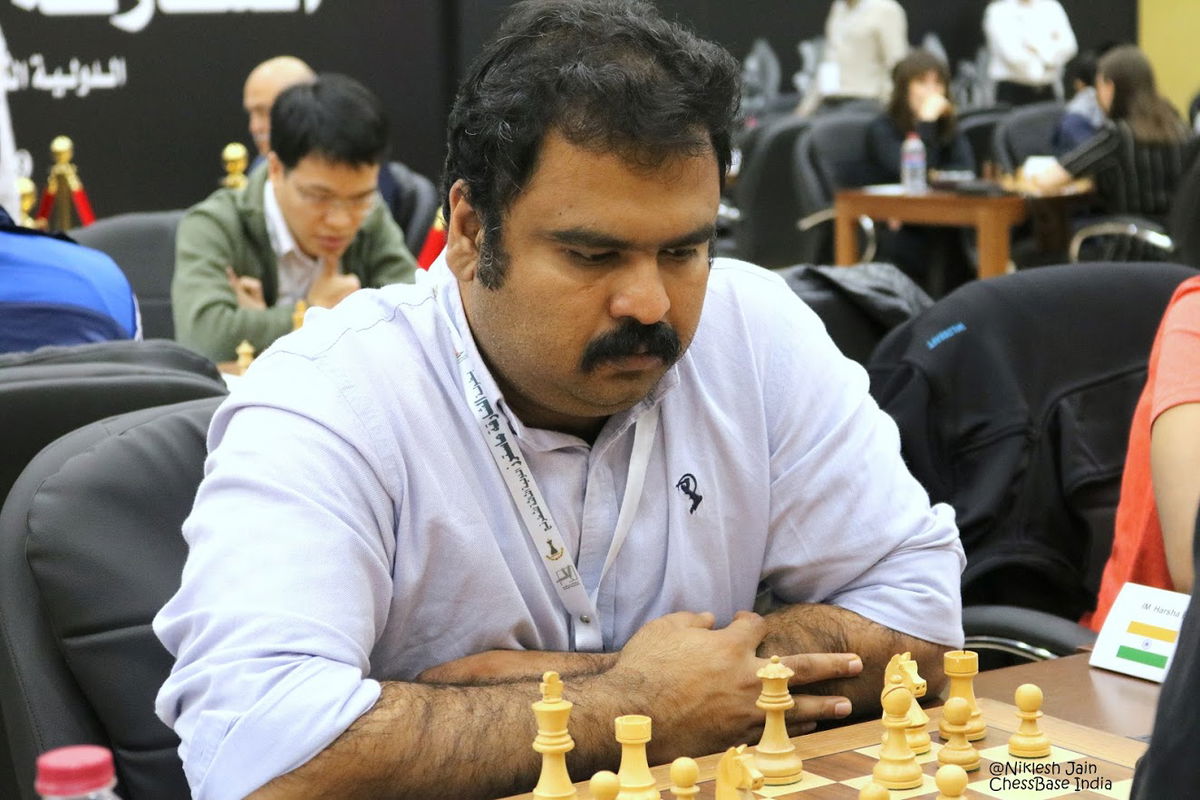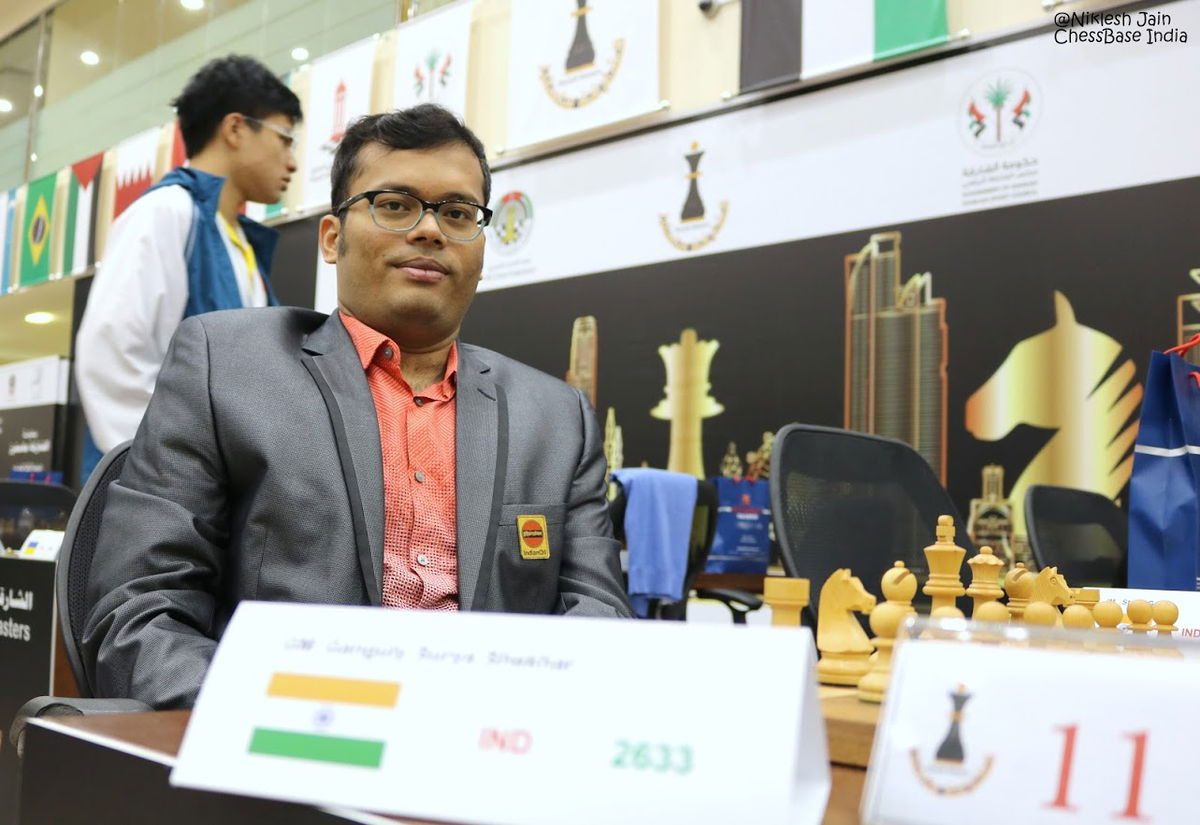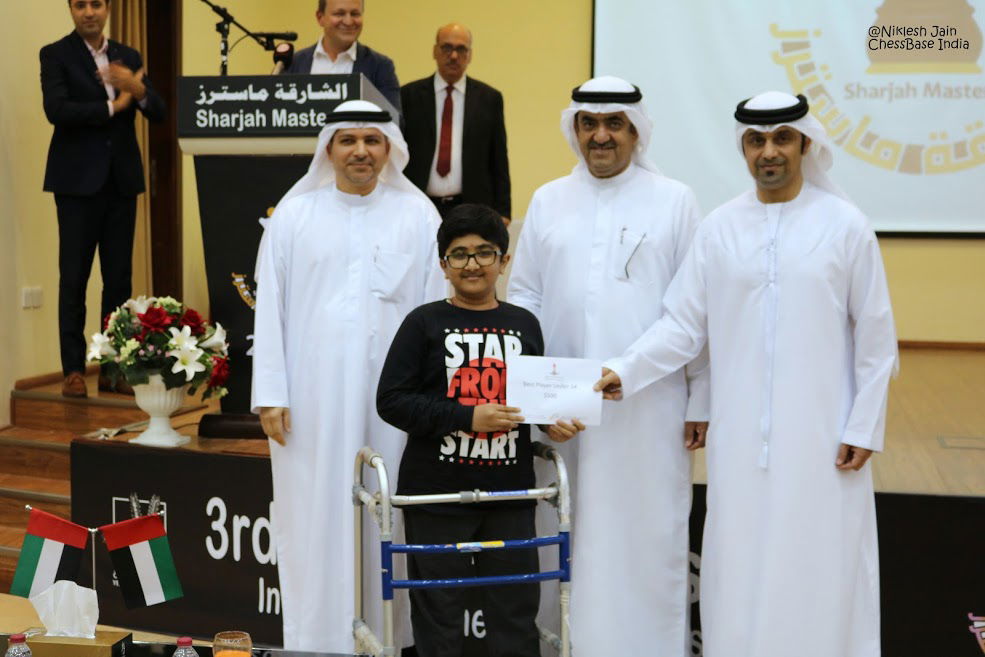 How did the ChessBase India Power Tour do?
ChessBase India Power had seven players who were part of the Group Tour. The manager of the tour Niklesh Jain, his wife Angela Franco and the five players - Mrudul Dehankar, Sanskriti Goyal, Souuradip Deb, Rakshith Srinivasan and Kaushik Iyer. This is how the players fared.
| | | | |
| --- | --- | --- | --- |
| Name | Elo | Points | Rating |
| Angela Franco | 2141 | 4.5 | -3 |
| Mrudul Dehankar | 2078 | 5.5 | 54 |
| Sanskriti Goyal | 2006 | 4.5 | 5 |
| Soumyadip Deb | 1899 | 4 | 19 |
| Rakshith Srinivasan | 1923 | 3.5 | -9 |
| Kaushik Iyer | 1771 | 3 | -11 |
| Total | | | 55 |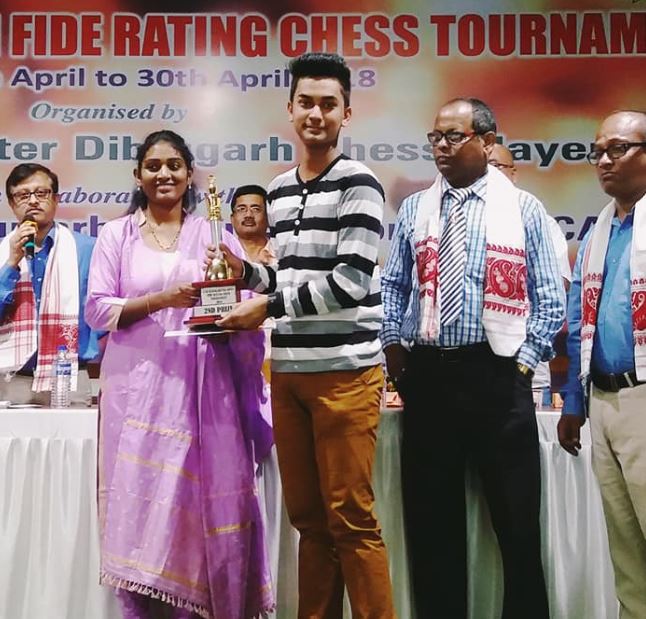 ---