Munich GP Round 5: Harika halts Kosteniuk's winning streak
Harika Dronavalli got herself very close to ending Alexandra Kosteniuk's unbeaten streak. However, the former could not capitalize on her advantage and Kosteniuk escaped with a draw. She is still in the sole lead 4.5/5 and 1.5 points ahead of the field. GM Mariya Muzychuk could not spot her opponent IM Alina Kashlinskaya's blunder and eventually she went on the to win the game. WGM Dinara Wagner had a great opportunity to beat the reigning World Rapid Women's champion, GM Tan Zhongyi. Today is a rest day. Round 6 starts tomorrow Wednesday 8th February 2023 at 7:30 p.m. IST. Photo: FIDE/David Llada
Missed opportunities
Harika, Mariya and Dinara missed some big chances to score a win against Kosteniuk, Kashlinskaya and Zhongyi respectively. Koneru Humpy got a small advantage against Nana Dzagnidze. However, it never turned out to be anything substantial.
Harika - Kosteniuk: 0.5-0.5
GM Alexandra Kosteniuk (2519) declined a queen exchange by retreating her queen when trading it would have been a better choice for her. GM Harika Dronavalli (2507) seized her opportunity to gain the upper hand.
22...g5 is suggested to be a better move by the computer, to get rid of the bishop pair before they become menacing. 23.Be5 f6 and White can no longer hold on to the bishops. 22...Qb7? invited 23.b5! Rd8 24.f3 Nf6 25.e4 Bg6 and now 26.Bf1 or Qc5 would have maintained a firm control of the position. 26.bxc6 Rxc6 27.Rxc6 Qxc6 alleviated the pressure and Black's position became much easier to play. Computer still evaluates White's position to be significantly better after 28.Be5 a5, due to the idea of h4-Kh2 and then gain a pawn.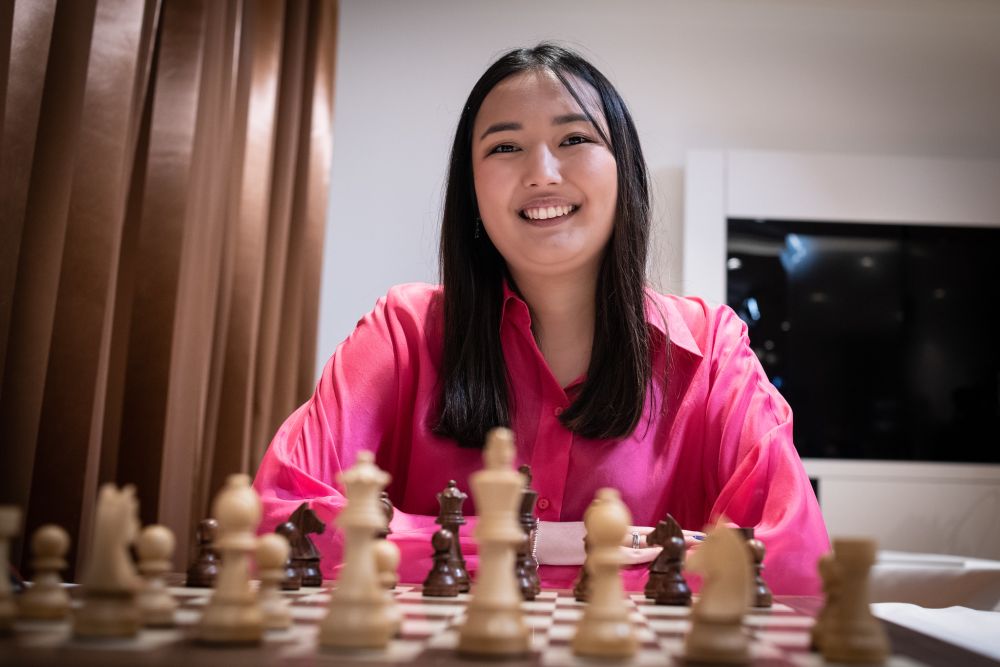 Mariya - Kashlinskaya: 0-1
GM Mariya Muzychuk (UKR, 2523) missed a great opportunity to capitalize on her opponent's IM Alina Kashlinskaya (POL, 2491) blunder.
28...Bc5?? is a huge mistake as Black loses material after 29.g4 Rg6 30.Nh4. The game continued 29.Nd4 and Black gladly exchanged the bishop, which was a lost cause a move ago.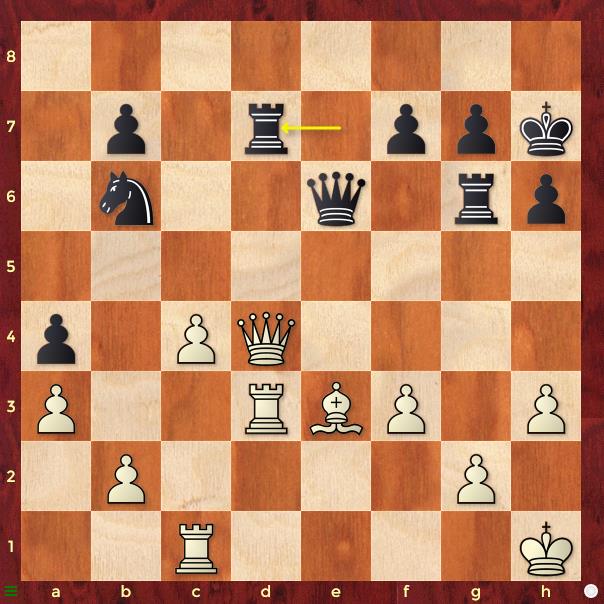 34...Rd7 has a nice tactical motif. Try to find it.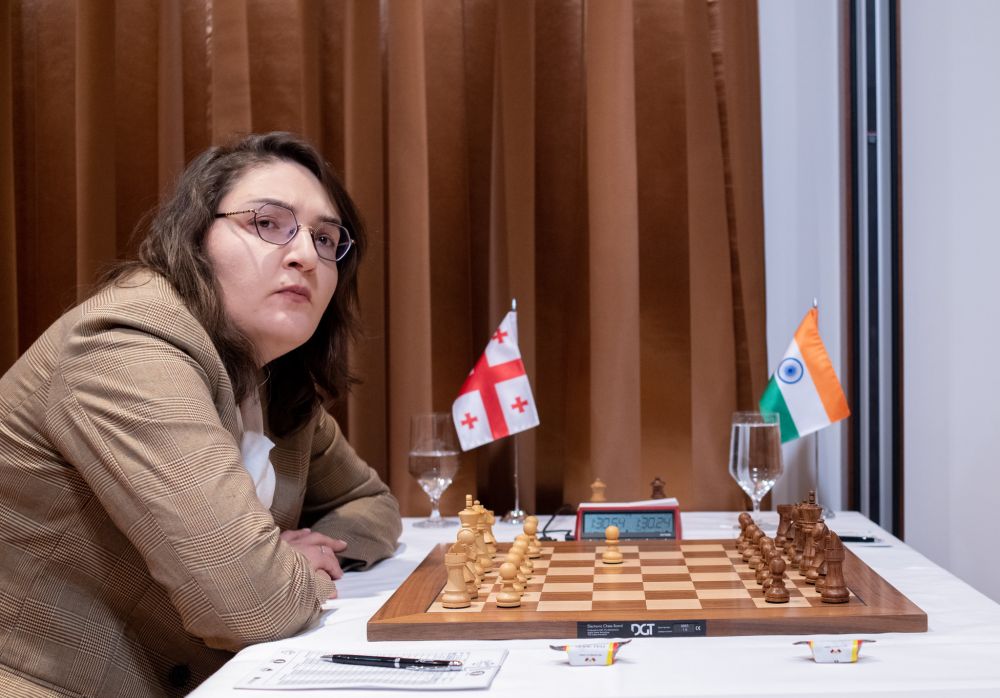 Replay the live stream
Replay all Round 5 games
Round 5 Results
Standings after Round 5
Round 6 pairings
Links
---