Himal Gusain wins 14th Vaujany Open 2023
IM Himal Gusain and GM FT Hicham Hamdouchi scored 7.5/9 at the main category (>1800) of 14th Vaujany Open 2023 International Chess Festival. Himal won the tournament on tie-breaks,Hicham was placed second. Despite losing the sixth round game to Hicham, Himal bounced back by winning the last three games to win the tournament and become champion. GM Neelotpal Das and IM Anwesh Upadhyaya are the only two other Indians to make a top ten finish. Their penultimate round encounter ended in a draw. They scored 6.5/9 and 6/9 each respectively to secure fourth and seventh place respectively. The total prize fund of the event was €5400. The first prize was €1200 + trophy. Photos: J P Lees / Promoechecs
Himal's third tournament triumph of the year
IM Himal Gusain started the year by winning Surya Trophy Rating Open 2022. Then he won 19th Caspian Cup 2023 in Iran. After winning this event, Himal went to Spain where he won the 9th Ciudad de Oviedo Open 2023 scoring an unbeaten 7.5/9. We will mention it in detail in a separate post.
Photo Gallery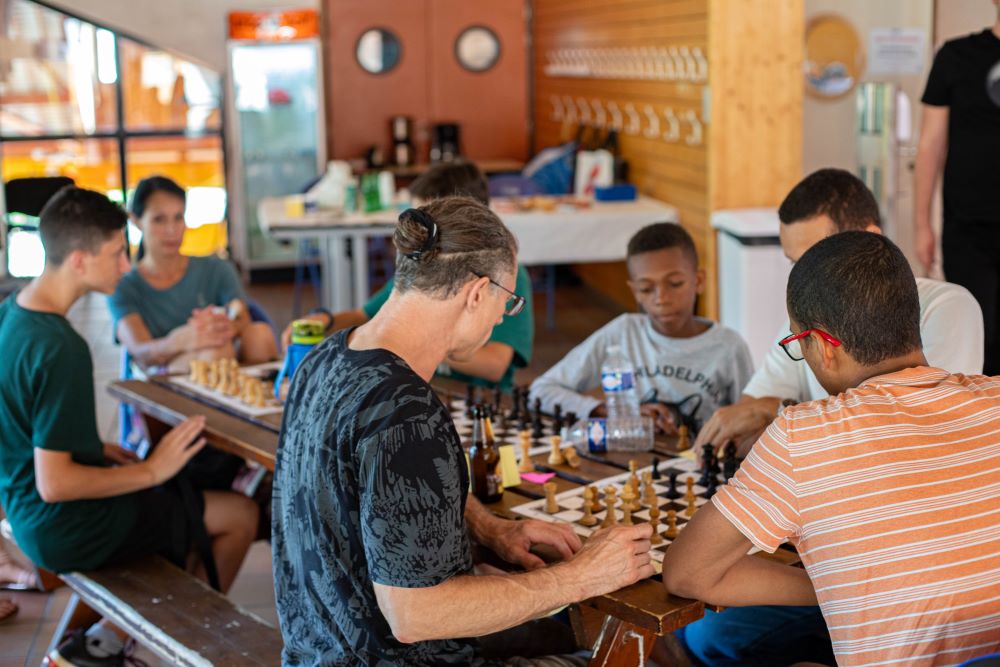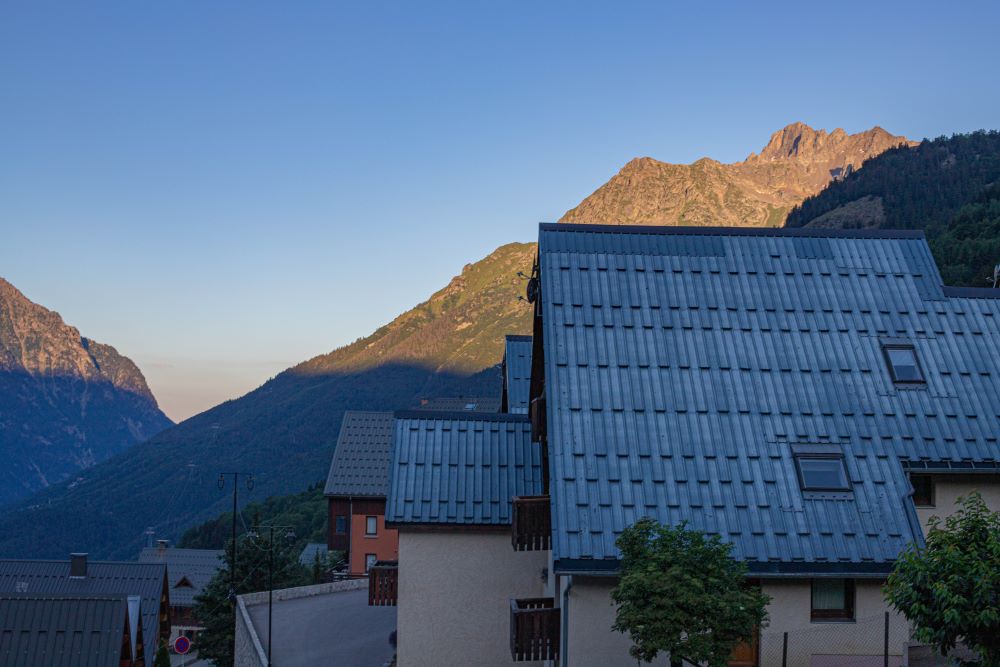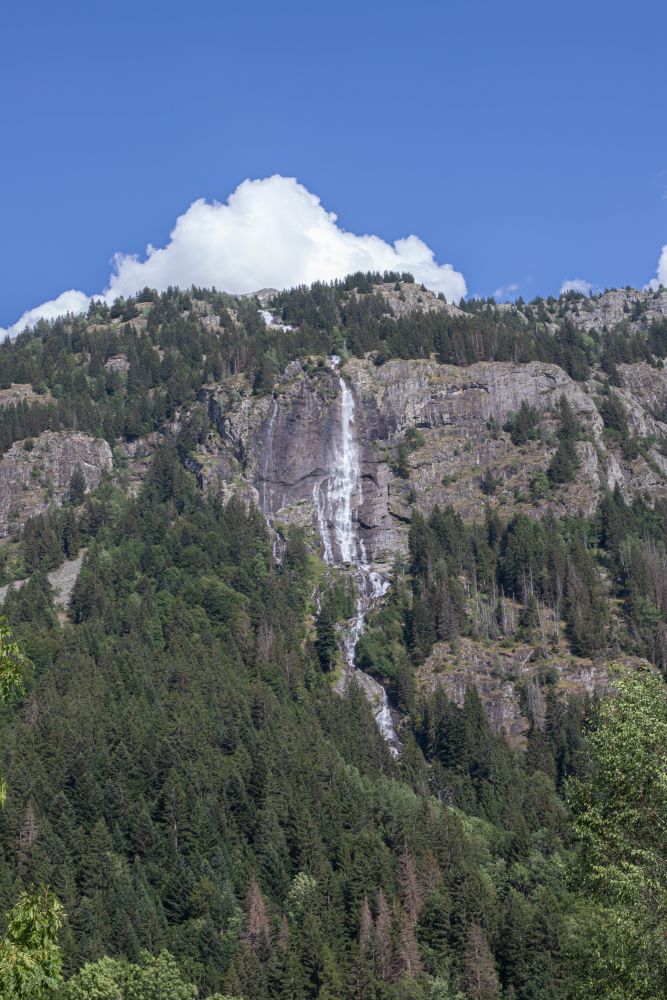 Thanks to the organizer, J P Lees for sharing beautiful high quality photos of the tournament. To view more of them, please click here.
A total of 62 players including 4 GMs, 7 IMs, a WGM and a WIM took part from 12 countries across the world in the Main category (>1800). The nine-day nine round Swiss League Rating tournament. It was organized by Jean-Pierre Lees at Espace Loisirs in Vaujany, France from 13th to 21st July 2023. The time control of the event was 40 moves in 100 minutes + 40 minutes + 30 seconds increment from move no.1.
Replay Round 1-9 Main tournament games
Final standings
| | | | | | | | | | | | | | | | | | | |
| --- | --- | --- | --- | --- | --- | --- | --- | --- | --- | --- | --- | --- | --- | --- | --- | --- | --- | --- |
| Pl | | Nom | Elo | Cat. | Fede | Ligue | R 1 | R 2 | R 3 | R 4 | R 5 | R 6 | R 7 | R 8 | R 9 | Pts | Tr. | Perf |
| 1 | m | GUSAIN Himal | 2399 F | SenM | | | + 44N | + 24B | + 12N | + 10B | = 6N | - 2N | + 11B | + 3B | + 5N | 7½ | 42½ | 2578 |
| 2 | g | HAMDOUCHI Hicham | 2521 F | SepM | | IDF | + 23N | = 27B | + 19N | + 18B | + 4N | + 1B | = 3N | = 5B | + 6N | 7½ | 42½ | 2564 |
| 3 | g | DEGRAEVE Jean-Marc | 2466 F | SepM | | IDF | + 36N | + 11B | = 4N | + 8B | = 10N | + 6B | = 2B | - 1N | + 13B | 6½ | 44½ | 2490 |
| 4 | g | NEELOTPAL Das | 2362 F | SenM | | | + 52B | + 9N | = 3B | + 20N | - 2B | = 15N | + 28B | = 7N | + 14B | 6½ | 42 | 2407 |
| 5 | gf | CALZETTA RUIZ Monica | 2164 F | SepF | | | + 47B | = 7N | = 13B | + 14N | = 12N | + 18B | + 27B | = 2N | - 1B | 6 | 42½ | 2393 |
| 6 | m | DEGRAEVE Remy | 2467 F | JunM | | PAC | + 37B | = 20N | + 16B | + 27N | = 1B | - 3N | + 15B | + 21N | - 2B | 6 | 42½ | 2391 |
| 7 | m | ANWESH Upadhyaya | 2356 F | SenM | | | + 25N | = 5B | - 8N | = 37N | + 33B | + 38B | = 14N | = 4B | + 21N | 6 | 38½ | 2247 |
| 8 | | VALLEE Louis | 2161 F | MinM | | EST | + 54B | = 13N | + 7B | - 3N | - 27B | + 52N | = 10N | + 36B | + 24B | 6 | 37 | 2325 |
| 9 | | MILANOVIC Dino | 2075 F | SenM | | ARA | + 60N | - 4B | + 25N | - 12B | + 39N | + 43B | = 13B | + 20N | = 11B | 6 | 37 | 2269 |
| 10 | g | HORVATH Jozsef | 2432 F | SepM | | | + 53B | + 21N | + 14B | - 1N | = 3B | - 27N | = 8B | = 17N | + 26B | 5½ | 41 | 2296 |
Links
---