MPL 51st National Junior Championship R1-7: Vrashank's Golden Run in Open, top seed domination in girls
by Himank Ghosh - 17/07/2022
The 21st seed of the open section, Vrashank Chouhan [Rajasthan] is putting up a fantastic show. He has scored 7/7 so far in the MPL 51st National junior open championships! 9 players are tied on 5.5/7 after that. In the girl's section, top seed WIM Rakshitta Ravi is on a golden run, unbeaten so far with 7/7. Velpula Sarayu [Telengana] is in the 2nd spot with 6/7, while the reigning national U-17 girls champion Bhagyashree Patil is in the 3rd spot scoring 5.5/7, tied with 2 other players. Photo: Aditya Sur Roy.
In the last National U-17, Bhagyashree defeated Rakshitta and went on to win the event. They faced each other again in Round 5 of this event.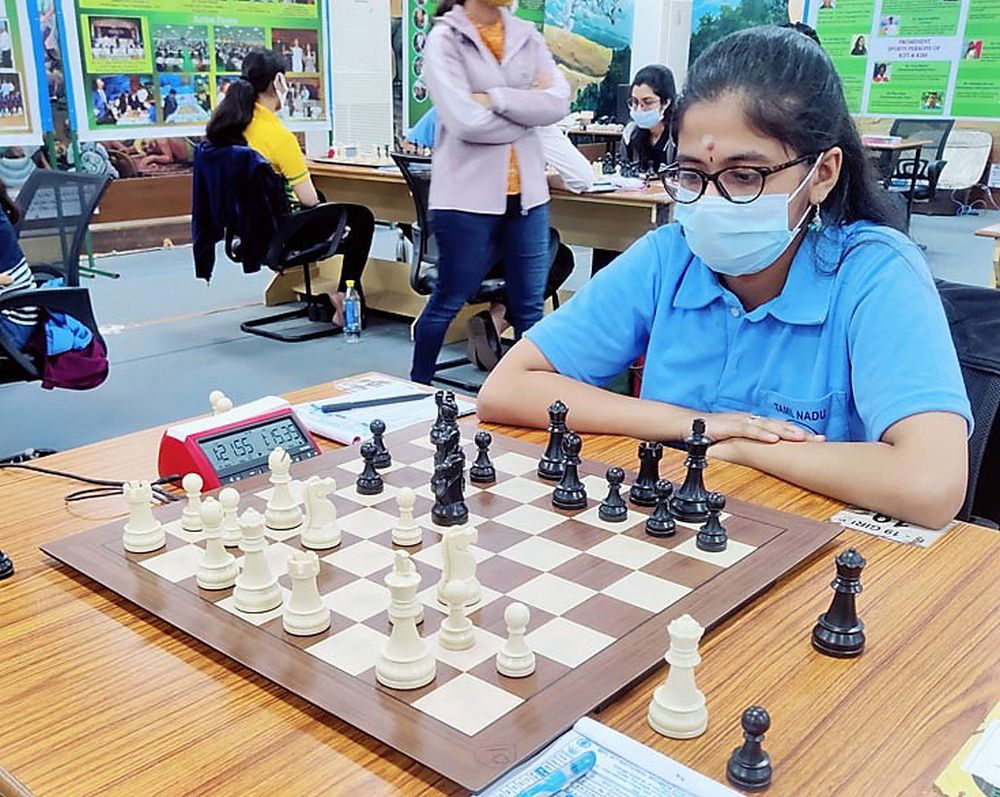 Rakshitta Ravi- Bhagyashree Patil, Round 5
Black already had a worse pawn structure, so trading the queens with Qa7 was not a good idea. Bhagyashree should have continued with Reb7, trying to keep the pressure on the queenside. Rakshitta traded the queens and masterfully handled the endgame, playing Rf4 to control the f-file and attack the e5 pawn. The bishops were traded and White got a winning rook endgame with connected passers d5 and e4 on the center. Rakshitta will face Sarayu Velpula in Round 8.
The time control for the event is 90+30. The tournament is taking place in PYC Hindu Gymkhana in Pune. A total of 88 players are participating in the Girl's section, while 120 players take part in the open section.
Replay the games from Round 1-7(Girls)
Replay the games from Round 1-7(Open)
Important links:
Standings after Round 7(Girls)
---