MPL Indian Chess Tour 2022 leg 1 R1-4: Leon Luke Mendonca grabs sole lead 10.0/12
Leon Luke Mendonca has emerged as the early sole leader 10.0/12 after Round 4 of MPL Indian Chess Tour leg 1. Despite starting the day with a draw against Abhimanyu Puranik, he managed to win the next three games against Sankalp Gupta, tournament's top seed Arjun Erigaisi and Adhiban. The only other player to score a hat-trick was Raunak Sadhwani. After having a 2900 performance at Bundesliga, Raunak bounced back well from a first round loss against Gukesh. He went on to defeat Sethuraman, Abhijeet Gupta and Iniyan. He is now at sole second place 9.0/12, closely followed by Surya Sekhar Ganguly 8.0/12 and D Gukesh 7.0/12. Round 5 starts today at 3:30 p.m. IST. Photo: Amruta Mokal
Seven players in search of their first win
How strong is this tournament? To answer this question, here are a couple of interesting statistics - only nine players have managed to score a minimum of one win each in the first four rounds. Leon, Surya, Karthikeyan Murali and Narayanan S L are so far undefeated.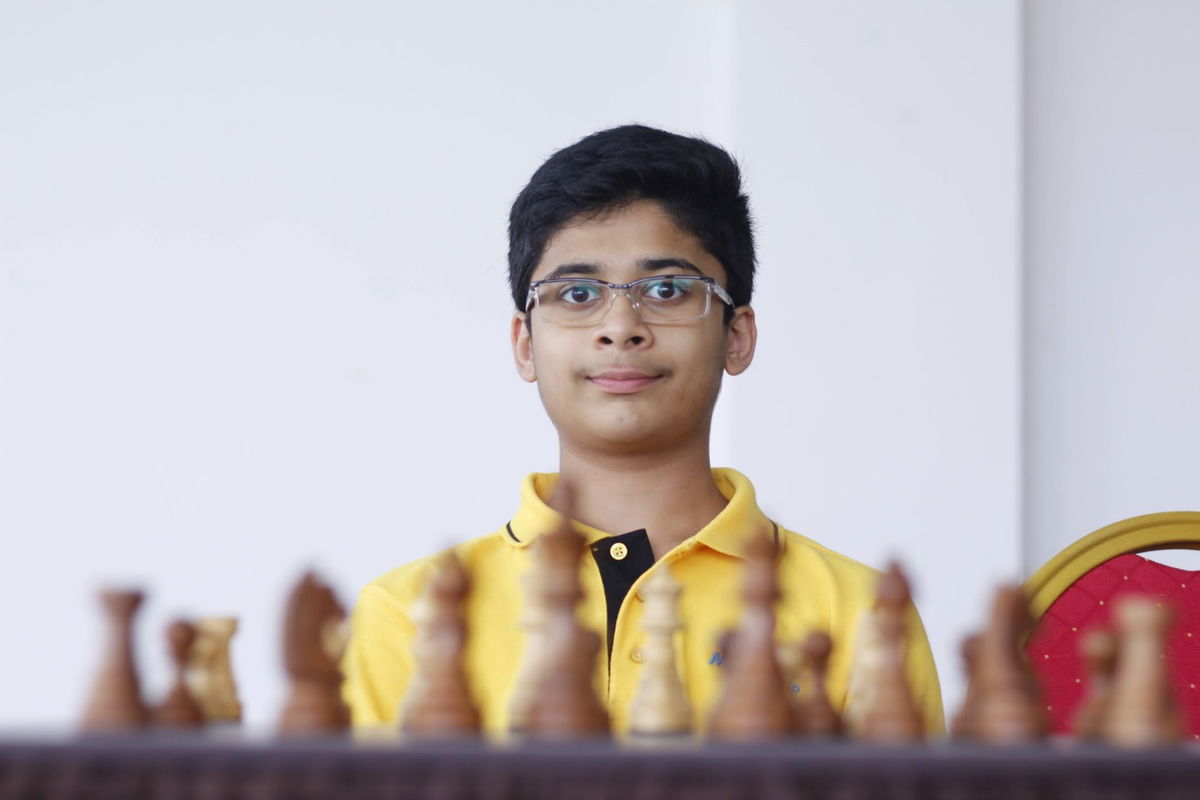 Round 1: Karthikeyan - Iniyan: 1-1
Karthikeyan Murali was completely winning against Iniyan P in the endgame. However, time trouble caused him to miss the win.
It seems like White should be able to win immediately on the kingside. After 49.Qf6 Qh6 White played 50.Rxg6 which is incorrect. Find out the winning continuation.
Round 2: Sethuraman - Raunak: 0-3
Sethuraman made an incorrect decision against Raunak Sadhwani in the middlegame. It completely turned things in the teenager's favor.
Position after 15...dxc5
Should White exchange the knights at c6? If you consider the activity of pieces and space, it will be easy to come to the conclusion. 16.Nxc6 Bxc6 17.e5 Rd7 18.exf6 Rxd3. Things completely turned into Black's favor in a hurry. Raunak won the game with ease.
Abhijeet - Gukesh: 0-3
Abhijeet Gupta's woes continue against Gukesh. Once again he erred in the endgame.
White was already in trouble. 33.Rxa6 only accelerated his demise. Find out how.
Sankalp - Leon: 0-3
Leon Luke Mendonca scored his first win of the day against Sankalp Gupta. He was presented with a question - to exchange or not to exchange the queens in the endgame.
Should Black exchange the queens here or not? Try to find the reasoning behind the decision.
Round 3: Leon - Arjun: 3-0
Arjun declined a threefold repetition in the endgame. It eventually cost him the game against Leon.
55..Ke4 would have resulted in a draw by threefold repetition. Black decided to take chances 55...Kg4 56.Rg8 e5 57.fxe5 Rb6+ 58.Kc4 Rxe5 59.Rgd8 Rc6+ 60.Kb3 Rb6+ 61.Ka4 Rc5 62.R8d4+ Kh3 63.c4 Rb1? and White completely turned things in his favor 64.Rc3 and went on to win the game,
Raunak - Abhijeet: 3-0
Abhijeet Gupta made a tactical inaccuracy in a relatively equal endgame against Raunak.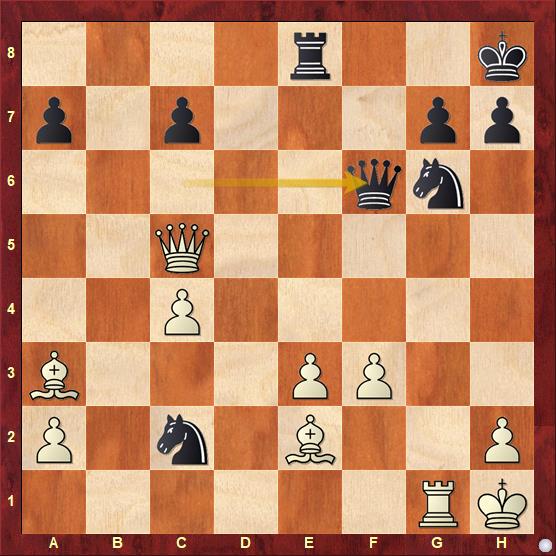 27...Qb6 would have been a better continuation for Black. However, 27...Qf6 puts Black's position in a pickle. Find out why. Raunak seized his opportunity and won the game in the next six moves.
Round 4: Iniyan - Raunak: 0-3
Raunak completed his hat-trick as his opponent Iniyan imploded.
White went for a premature attack 14.Rg3 Nf5 15.Nxf7 Rxf7 16.Qxe6 Qe7 and arrived at a lost position in under 20 moves. Raunak had no trouble converting his advantage into a win.
Adhiban - Leon: 0-3
Adhiban made a couple of incorrect decisions in the rook and many pawns endgame against Leon.
White's first mistake was 41.f3. 41.Rg3 would have continued the fight a bit longer. After 41...e5 42.Rd3 is a blunder because once the position liquidates into a pawn ending, it is completely winning for Black. Try to figure out why. This win allowed Leon finish the first day with a sole lead 10.0/12.
Scoring system
Win - 3 points, Draw - 1 point and Loss - 0.
Replay the live stream
Replay Round 1-4 games
Standings after Round 4
All games will start from 3:30 p.m. IST between 31st March and 3rd April 2022.
Links
---