MPL Indian Chess Tour 2022 leg 2 R5-8: Raunak Sadhwani maintains his sole lead
Raunak Sadhwani once again started the day with a draw. Although he was completely winning against Leon Luke Mendonca, his resiliency halted Raunak's winning streak. He won the remaining two games against Visakh and Vantika to maintain his sole lead at 17/21. Nihal climbed up to the second spot 15/21, scoring three wins and a draw. Arjun Erigaisi won all four of his games to tie for the third place with Abhimanyu Puranik at 14/21 each. D Gukesh had to withdraw from the tournament for the lack of proper internet connection. Thus, all his scores will not be counted. Round 9 starts today at 3:30 p.m. IST. Photo: Lennart Ootes
Arjun Erigaisi scores four wins, Gukesh withdraws
Arjun Erigaisi wrecked through the competition by winning all of his games on the second day. He climbed from 13th to shared third place with a score of 14/21.
Round 5: Leon - Raunak: 1-1
GM Raunak Sadhwani was completely winning against GM Leon Luke Mendonca. However, in the Rook vs Queen endgame, he could not find a way to win the game, despite being ahead by a full minute against his opponent.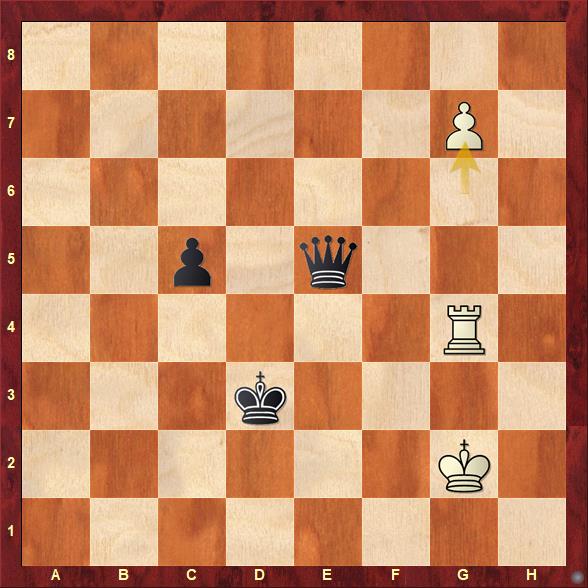 Find out the winning plan for Black.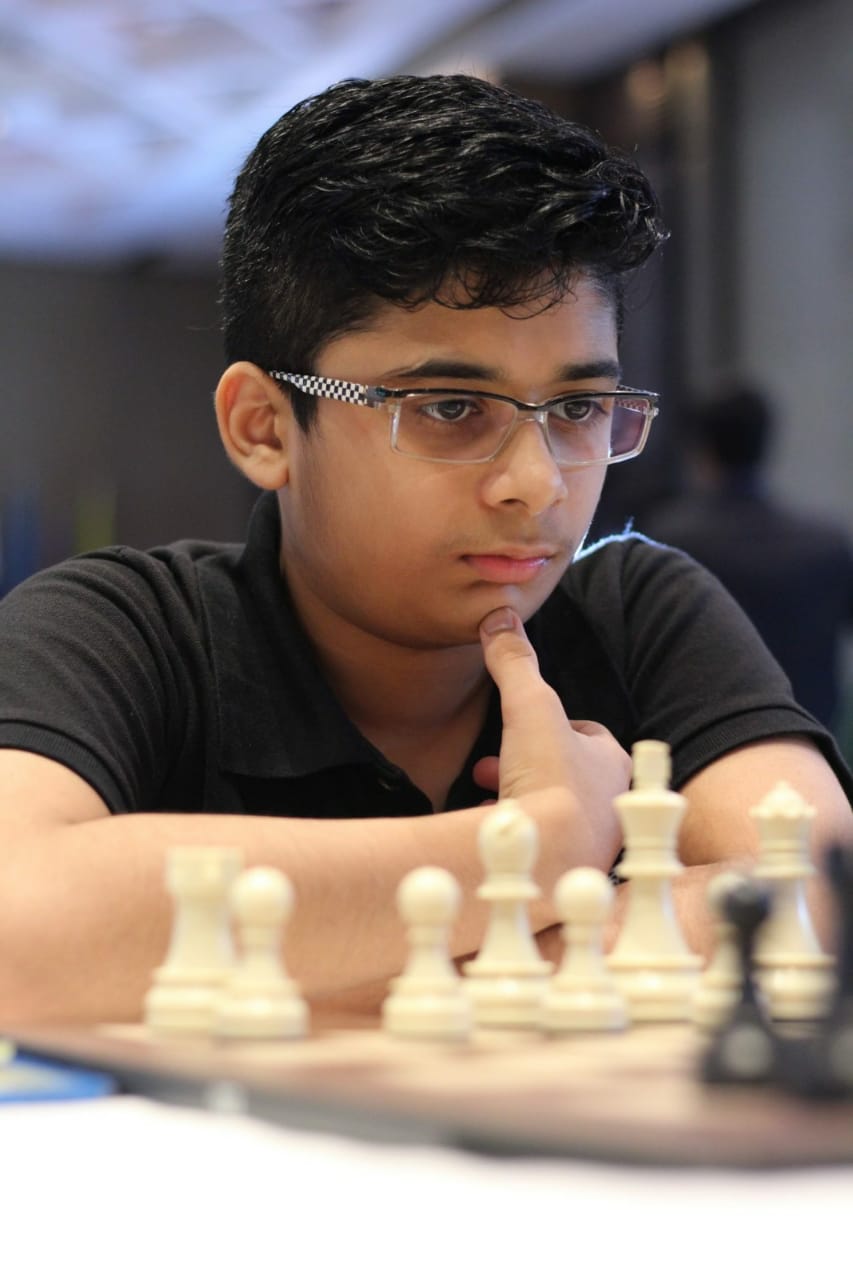 Round 6: Aradhya - Aravindh: 3-0
A tactical error in the endgame cost GM Aravindh Chthambaram his game against FM Aradhya Garg.
Raunak - Visakh: 3-0
Raunak got a better position out of the opening against GM Visakh N R. The latter decided to give up his queen for a rook to thwart an attack on his kingside. It eventually seemed to have worked out, however Raunak correctly figured his opponent's mistakes and won the game.
Scoring system
Win - 3 points, Draw - 1 point and Loss - 0.
Replay the live stream
Replay Round 5-8 games
Standings after Round 8
All games will start from 3:30 p.m. IST between 2nd and 5th June 2022.
Links
---