World Cup 2019 Round 3.1: Harikrishna and Vidit both lose their games
At the end of round two only two Indians were left at the World Cup 2019 - Harikrishna Pentala and Vidit Gujrathi. Being two of the best players of Indian chess, a lot was expected from them at this World Cup. However, things spiraled out of control in the third round itself where Harikrishna facing the young Russian opponent Kirill Alekseenko was completely outsmarted right from the opening. Vidit, on the other hand, was facing a stiffer challenge in the form of Wesley So and the game seemed to be progressing towards a draw when the Nashik lad played passively in the rook endgame and had to resign. Both Hari and Vidit are now in a must win situation. If they win the match goes into the tiebreaks or else they will be eliminated. Detailed analysis of both games.
The group of 10 Indian players had generated quite some excitement in the first two rounds of the World Cup 2019. We had players like Abhijeet Gupta and Ganguly who fought hard against their strong opponents in round one. S.L. Narayanan and Sethuraman coming back in must-win situations. We had Adhiban who didn't give up against the strong Chinese GM Yu Yangyi. Nihal Sarin made the entire world sit up and notice his performance. Aravindh Chithambaram who played a fantastic match to oust Michael Adams. All of these had been huge positives from the event, but at the end of two rounds we had only two Indians left in the fray. This was expected as Harikrishna and Vidit were the only two 2700+ Indian players in the event and only the two were playing lower rated opponents in the first two rounds.
Harikrishna was up against Russian GM Kirill Alekseenko (2671), and Vidit had to face the world class GM Wesley So. Vidit was not at all going to have an easy round, but everyone felt that Harikrishna would definitely advance to the next round. Well, as things stand after the first game - both Harikrishna and Vidit lost their games and are now in a must-win situation to take the match into the tiebreaks. What exactly went wrong? How did both Hari and Vidit, being such solid players, lose their games? Let's find out:
Alekseenko vs Harikrishna, Game 3.1
It was an Italian game where White played the move a5!? Now this has never been played before. It gains space on the queenside, but is it really so important? Well Harikrishna had to be alert and should have played the move ...Be6 here. After Bxe6 Rxe6 (not fxe6 just lands Black in an inferior position) he would have been afraid of the move d4 followed by d5 forking his pieces. But there is an interesting way in which Black can try and make this work. I have mentioned this in the game annotations below.
If you would like to build a repertoire from the black side of the Italian then you can think about this DVD by Wesley So:
Vidit's endgame woes against Wesley So
The match between Wesley So and Vidit Gujrathi was looked forward to with great excitement by everyone. On one hand you have Wesley So who has proved himself on a numerous times. On the other we have Vidit, who is making his way to the top of elite chess.
Wesley So vs Vidit Gujrathi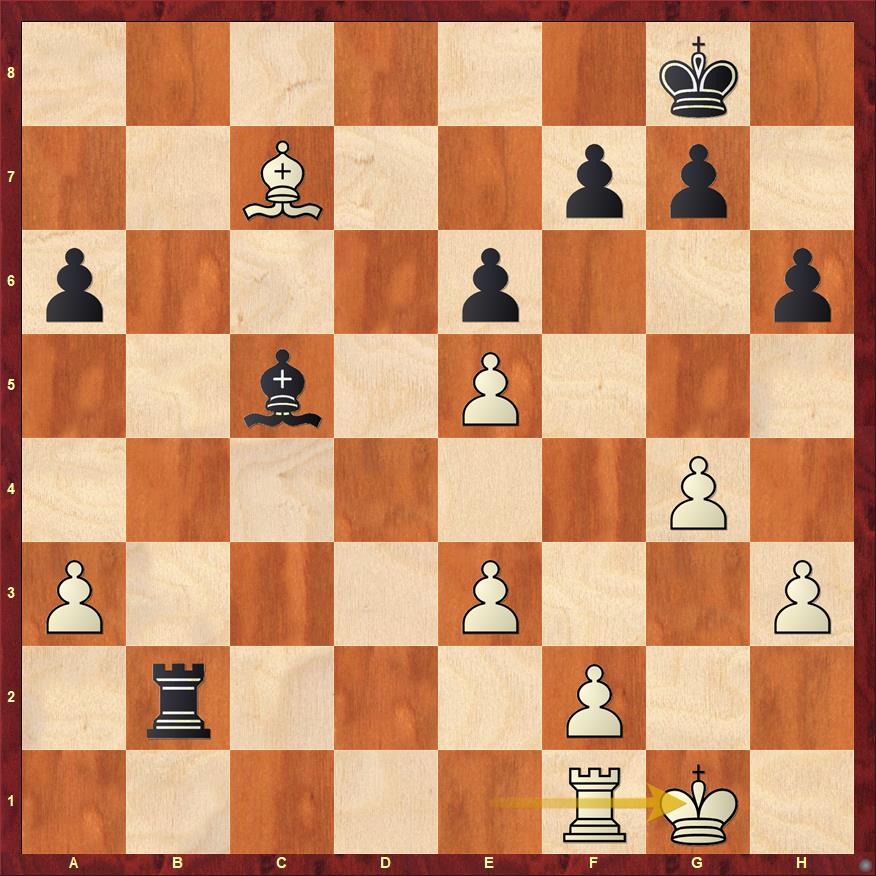 Vidit is now in a must-win situation with the white pieces. Will he be able to manage that?
---