World Cup 2019 Rd 1.1: Nihal Sarin makes a grand debut
15-year-old Nihal Sarin is the second youngest participant at the World Cup 2019. This is the first time Nihal is playing at the World Cup, but the youngster showed no nerves and outplayed his higher rated opponent Jorge Cori with the white pieces. Nihal's opening play was impeccable, in the middlegame he tightened the screws and all that was left in the endgame was not to go wrong! His win was definitely the game of the day. Harikrishna and Adhiban were the other two Indians who won their games. Sethuraman, S.L.Narayanan and Ganguly have the task to win their games to stay in the tournament. Vidit, Abhijeet, Karthikeyan and Aravindh drew their game. We bring you a detailed round one report.
Three Indians win, three lose and four draw on day one

A Swiss tournament is like a slow paced romantic movie that gets exciting past the half way mark. A knock-out event on the other is a fast paced thriller where things begin to happen right from the word go. As you enter the playing hall of the World Cup 2019, you already begin to see some nerves. If you lose a game, chances are very bright that your journey in Khanty Mansiysk will soon come to an end. Also for some youngsters this was the first time they were playing the World Cup and it was quite apparent that they were tensed and nervous. For India's 15-year-old Nihal Sarin this was a big opportunity. He is the second youngest participant in the event (the youngest is Fahad Rahman from Bangladesh) and Nihal was up against GM Jorge Cori. Playing with the white pieces it seemed as if Nihal was facing the same issues as other debutants, taking a lot of time for his opening moves.
Nihal Sarin vs Jorge Cori
My first explanation was that the youngster was a bit tensed playing the first World Cup of his career. Turns out that Nihal was actually luring his opponent into a line which he had prepared! The most natural move for Black now is to play 10...Na5 11.b3 b5
Black has a clear advantage, at least that is what I thought as well. But it turns out that Nihal had a much bigger concept in mind than just a pawn! I can explain to you this concept with the help of a small history lesson! In 1983, a young Garry Kasparov was eager to make it to the finals of the World Championship to challenge Anatoly Karpov. In the Candidates Semi-final he was pitted against the man who had already challenged Karpov twice - Viktor Korchnoi. Kasparov had already beaten Korchnoi in the 1982 Olympiad and so he was all prepared to beat Korchnoi.
Kasparov vs Korchnoi, 1983
Korchnoi surprised the youngster by simply castling 14...0-0! When Kasparov took on b6, Viktor just recaptured with 15...axb6 and we reach this position:
I hope you could see the similarities between the Kasparov-Korchnoi game and Nihal-Cori Jorge:
Although Nihal played the opening like a genius, this is my favourite moment of the game. White is better, there is no question about it, but how should he continue? Nihal wasn't sure where his rook should belong, he also wasn't sure whether this was the right time to push his a-pawn or commit his bishop. In such a situation, you have to improve your position and this Nihal did with the move 24.g3!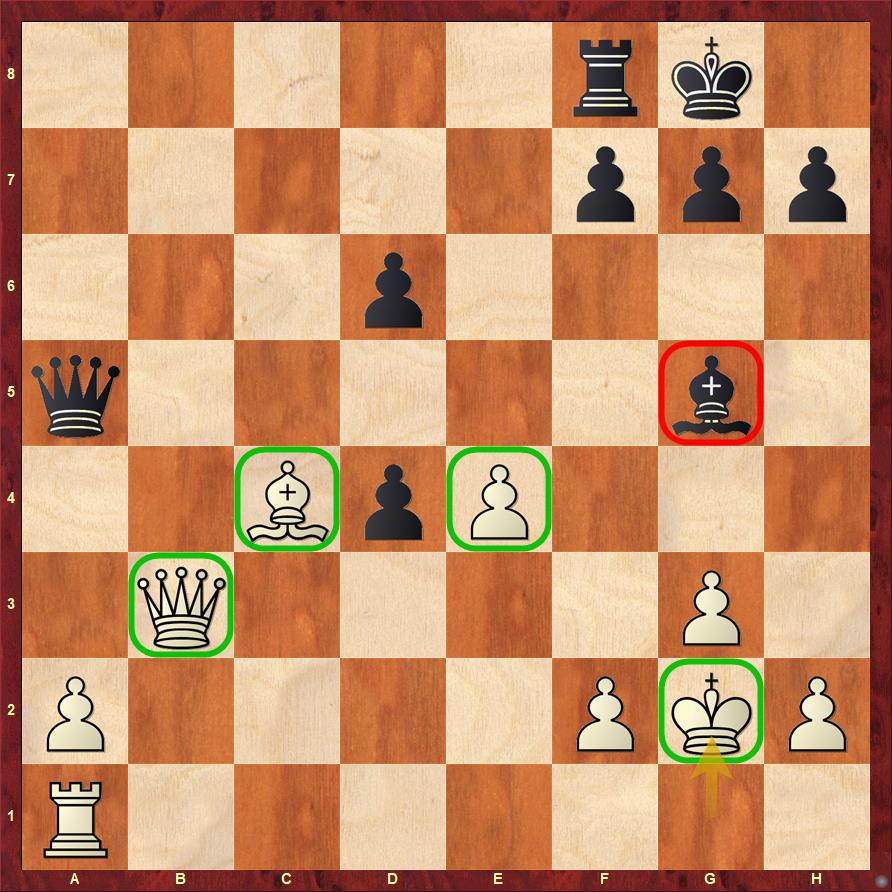 It was the 39th move and very clearly Nihal was under time pressure. The winning move here was 39.Bxf7! The bishop is untouchable because of 40.h6+ and overall White is just winning.
A lot of players would have been flustered at this point. From one sided play, things have become complicated. If you take the bishop on f2 then after Rc2+ it is already huge counterplay for Black and in fact White has to find some very difficult accurate moves to hold the draw there. Instead Nihal simply played the powerful 42.Rf3!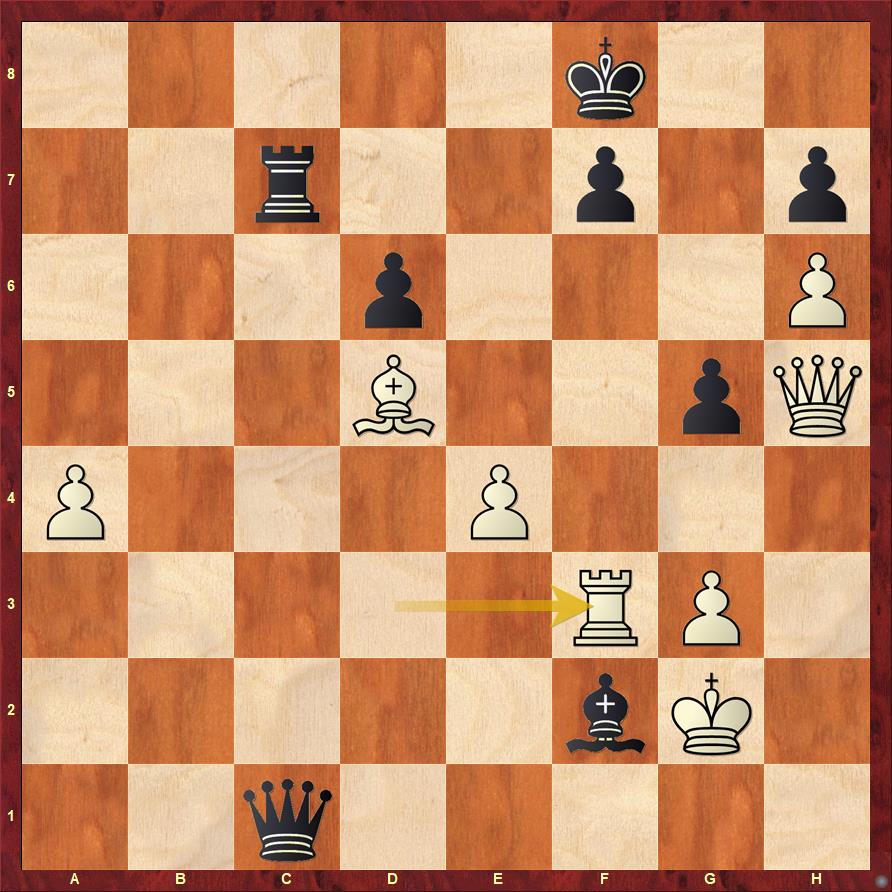 The Kalashnikov is not a bad opening! If you would like to learn the best way to play it, we can recommend you the Kalashnikov and Sveshnikov combo by Pert and Erwin l'Ami.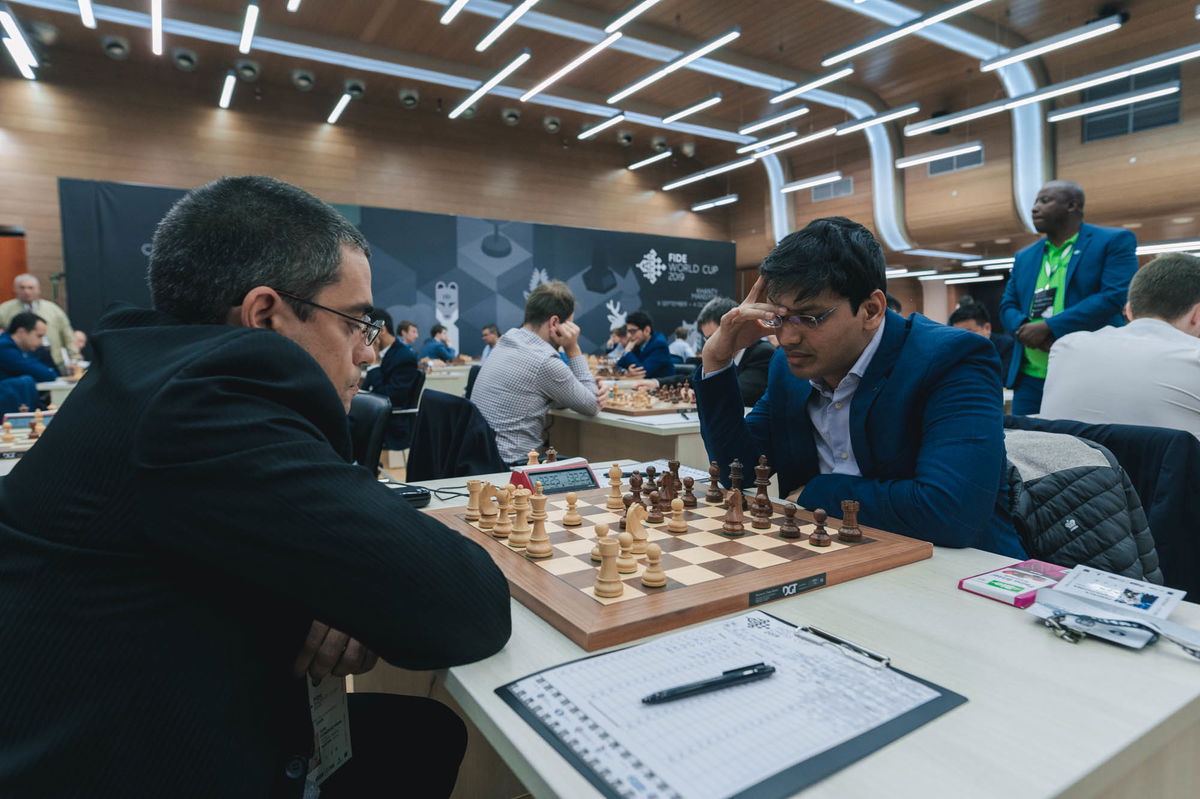 Yuri Gonzalez vs Harikrishna
Hari already had the plan in his mind.
1. Exchange the bishops.
2. Get the king to b6 and tie down the white rook to the defence of the a6 pawn
3. Start pushing the kingside pawns and fix a weakness there
4. Play ...c5 and open a second front!
Check out how Hari implements all of these ideas in a perfect manner:
From Adhiban's moves it was clear that the "Beast" was back in form. He was trying to find the best moves in the position and he gave his opponent no chances after he went wrong. The critical moment came on move 19.
Iturrizaga vs Adhiban
Adhiban found the very strong ...Nd3! and White had to already part with a exchange because of the threats on the f2 square.
Indians in a must-win situation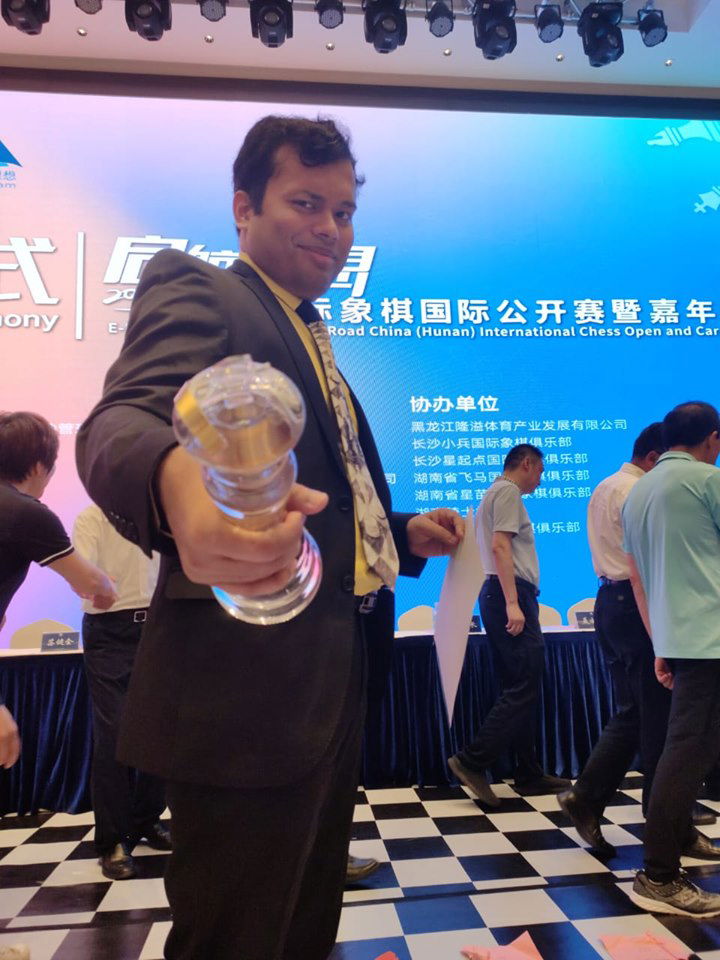 Four draws
If you would like to learn the Ruy Lopez, there is no one better than Fabiano Caruana. The World No.2 has recorded a special series of three DVDs for ChessBase. They will be released on 25th of September. If you would like to preorder them, you can do so at a discounted price below:
When we speak about fighters in chess, this is what we mean:
Black has just played his rook to g8. Now a normal player will see that Black threatens ...Nh5 and then g2 would be weak, so he plays Rhg1. But Abhijeet, being a fighter, went for Rc5!? and his idea is that after Nh5 he goes Nd3 giving up the g2 pawn and getting his other rook to c1 and then using the pieces to launch an attack! That's how these players like Abhijeet Gupta and Korobov try to fight, by finding creative solutions.
---