World Cup 2019 Rd. 2.2: Harikrishna and Vidit advance, Nihal's blackout
How much chess action can you pack in one day! " A LOT" is the answer if you are following the World Cup 2019. Harikrishna and Vidit Gujrathi showcased clinical performances and progressed to round three. While Hari dominated the match against Fedoseev, Vidit took his chances when he was presented and beat Rakhmanov. The big news of the day of Nihal Sarin's blackout moment and a piece blunder against Eltaj Safarli in a better position. Nihal now has to fight it out in the tiebreaks against the Azeri GM. Adhiban has played a solid 1-1 draw against Yu Yangyi and the match goes into the tiebreaks. Aravindh Chithambaram couldn't continue his magic and was eliminated against Tomashevsky. A detailed round 2.2 report by IM Sagar Shah.
Eltaj Safarli vs Nihal Sarin, Round 2.2
Mistakes do not happen in vacuum
Imagine a fresh Nihal Sarin sitting at the board and him being given the above position. Do you think he will blunder like he did in the game? As is rightly said, "Mistakes do not happen in vacuum." Eltaj Safarli was facing a tough situation after the first game ended. He had been completely outplayed by Nihal in the Breyer and his young opponent, all of 15 years, simply looked rock solid. Something really out of the ordinary was required to cause problems to Nihal.
Safarli, who has been the second of Mamedyarov in the past, knew that something as drastic as the Evans could unsettle Nihal. However, it didn't really seem to be the case. Nihal played really well and very soon had a completely fine position. From the position on the board it seemed like Safarli's gamble to play the Evans Gambit had not worked. But if you take the clock into consideration you realize that it was a great decision. Nihal had spent nearly an hour on the first twelve moves and by the time he had a good position he was already down to his last 10 minutes. Nihal has this habit of taking a lot of time in the opening. This had worked out in both his games against Cori and also in his first game against Eltaj. The only problem in the second game against Safarli was that the problems posed by his opponent were continuous in nature. Accurate calculation was needed on just about every move from move 16 onwards. Nihal managed to do that for 15 more moves, but on the 32nd move he blundered the bishop.
Although Nihal lost he didn't fail to impress. First of all the system he chose against the Evans Gambit was very nice where he got quite a solid position. And secondly there were certain moves where you required great precision and Nihal was able to show it.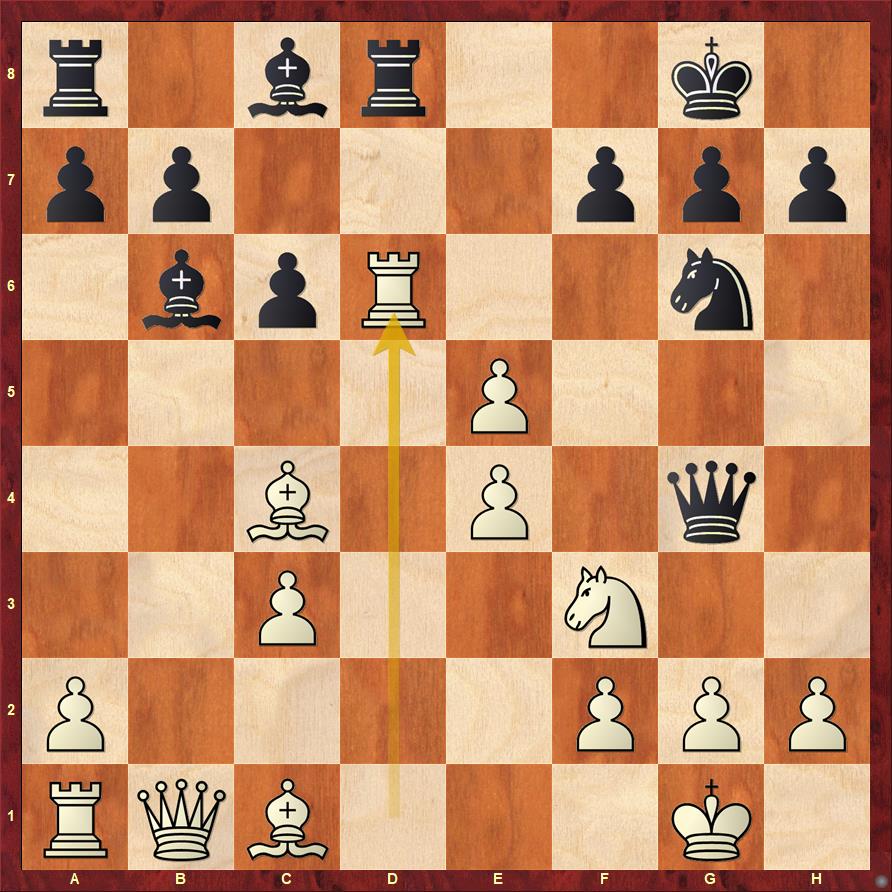 The move Re8 looks normal, or you are thinking of ideas like Bd7 or Rxd6. But Nihal realized that it was important to keep the only weakness in his position defended - the f7 pawn. He played the move ...Rf8! which was very strong.
Nihal had seen in advance that he did not need to recapture the bishop. In fact he can simply take the pawn on e4 with a double attack on the rook on d3 and the bishop on g4.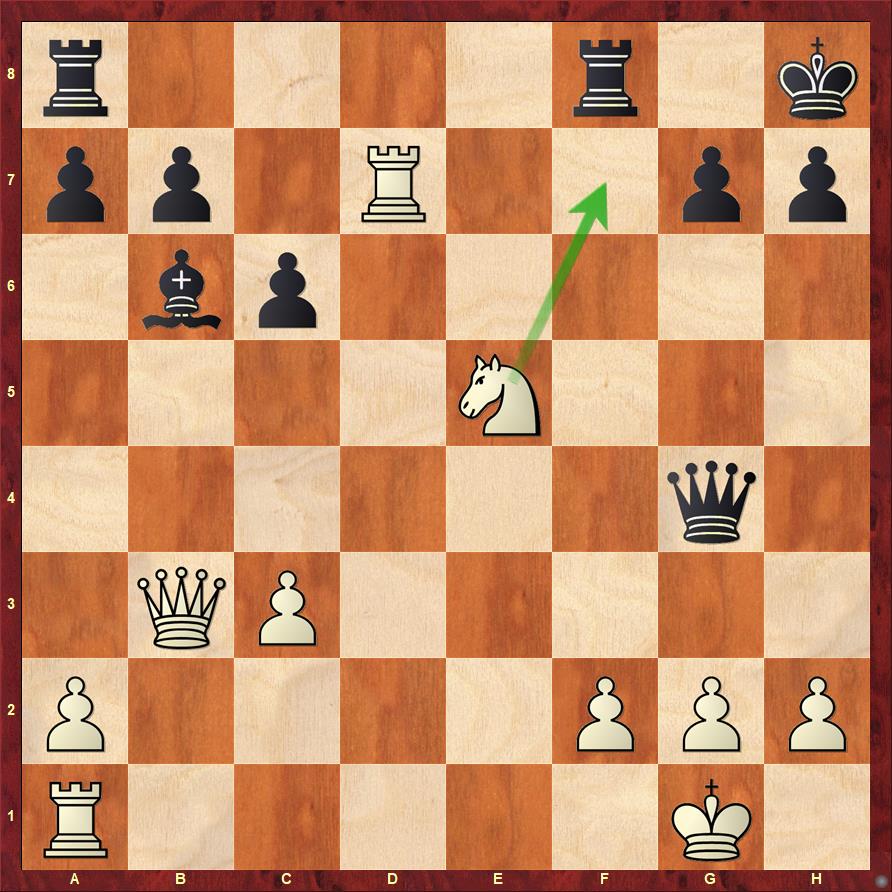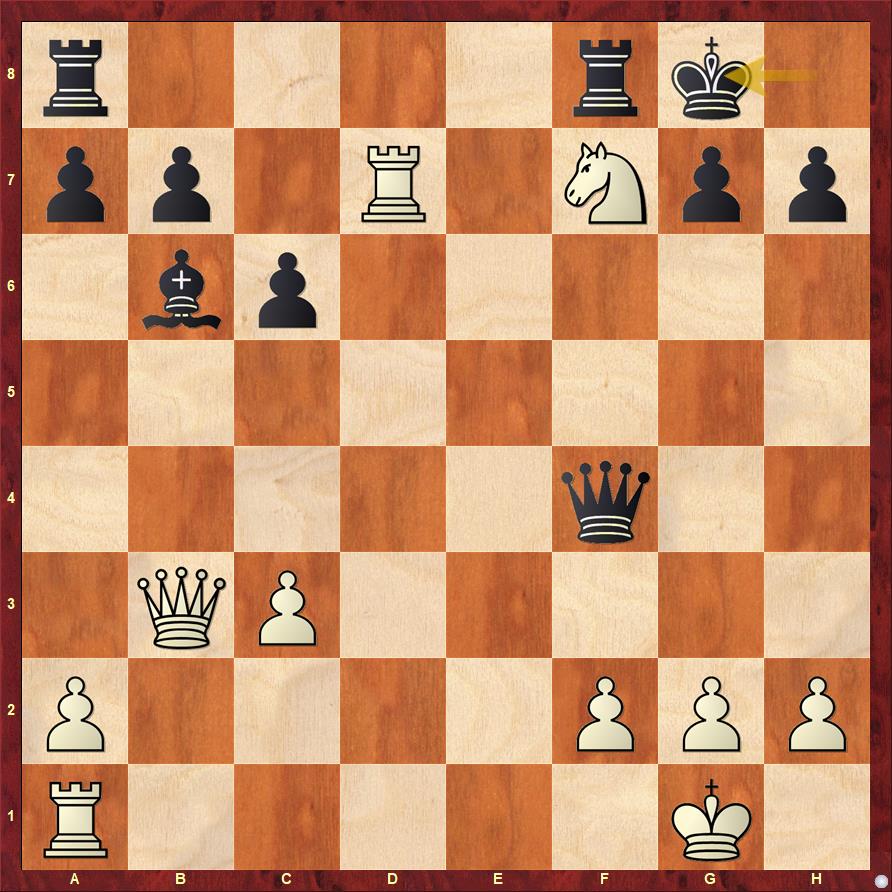 After all these accurate moves Nihal blundered and lost.
If you too would like to learn the active Evans Gambit, we recommend Simon Williams' Evans Gambit for the new generation:
If you are looking for a black recommendation against various gambits that white plays after 1.e4 e5 like the King's Gambit, the Scotch Gambit, the Latvian, Schliemann, Evans, Fried Liver etc, then we recommend Erwin l'Ami's Gambit Guide Vol.1+2:
The score is now 1-1 and the match goes into the tiebreaks. Both Nihal and Eltaj are really good at short formats. But Safarli has the added advantage of having played a tiebreak in round 1 when he eliminated Sam Shankland. Nihal has only played four classical games until now. It will be really interesting to see if Nihal can adjust to the new time control and also forget the blunder he committed.
India no.2 and 3 on a roll
Harikrishna and Vidit have been playing some excellent chess at the World Cup 2019 and both of them have made their way to round three without playing any tiebreaks! While Harikrishna dominated his opponent Fedoseev, Vidit took his chances when Rakhmanov misplayed a better position. A 1.5-0.5 victory for both of them.
For Fedoseev it was an uphill task to beat a solid player like Hari after losing the first game of the match. He tried his best to mix up things and Hari was also up for the challenge:
Fedoseev vs Harikrishna, Game 2
Harikrishna got a clear advantage and was winning. But in the end he didn't calculate precisely and had to agree to a draw. Harikrishna will now play the winner of Kirill Alekseenko (2671) and Johan-Sebastien Christiansen (2558). The two will play their tiebreaks today and the winner will take on Hari in round three.
If you would like to learn the art of initiative by sacrifice some material, just like Hari did in the game, we recommend two excellent books for you - one is by Ivan Sokolov and the other by Mihai Suba.
For Vidit, his match against Rakhmanov was quite a difficult one. The Russian GM is a solid player and in the first game he drew his game with the black pieces with ease. When Rakhmanov had white in game two, he chose an interesting opening, one that is the favourite of Vladimir Kramnik (if you look at the annotations below you will find a couple of new ideas by the 14th World Champion in this opening). Rakhmanov's play was quite unambitious and Vidit equalized without too many difficulties. But then Vidit began to try for more! This approach could have easily backfired as very soon he landed in a minus position.
Rakhmanov vs Vidit, Game 2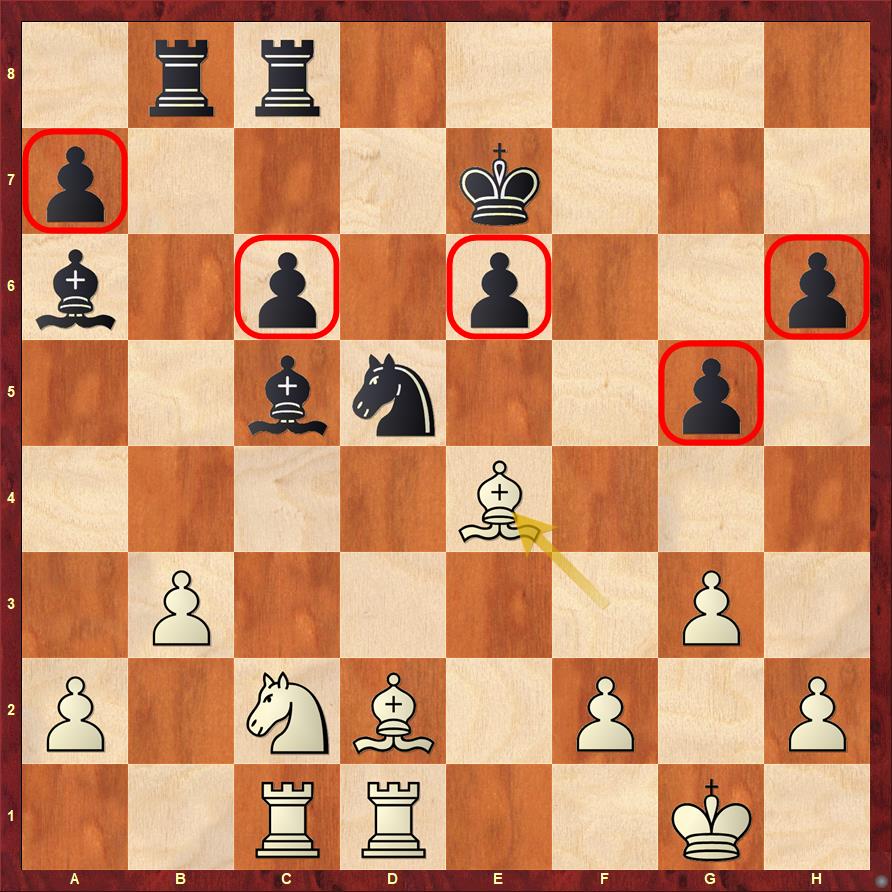 ...Rd4! is what Rakhmanov missed. Now the rook has to be taken because allowing Rd1+ followed by Bf1 would lead to mating attack. After Rxd4 cxd4 Black's weak c-pawn has suddenly transformed into a strong passed pawn!
The move Ra4 attacks the pawn on a7 and also defends the f4 pawn, but it was incorrect as it allowed Vidit the very strong resource Rf1! This was missed by Rakhmanov. The threat is g2-g1. White had to give up the f4 pawn but under highly unfavourable circumstances. Better was to play Re5! in the above position. After ...Rxf4 Rg5 the black king is sort of cut off and also the pawns are in check. Next White begins to push his queenside pawns and it is a relatively easy draw.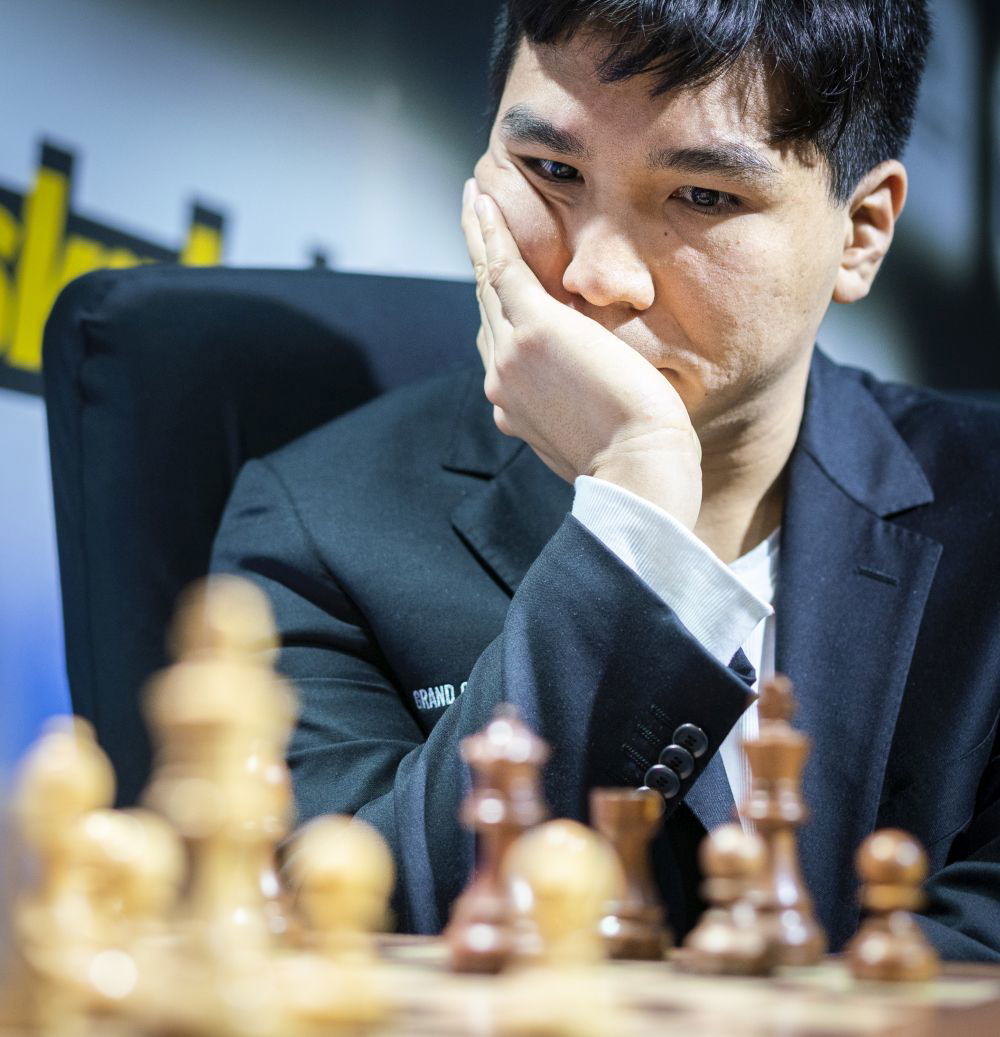 Adhiban's staunch defence against Yu Yangyi
While Harikrishna and Vidit have made their way to round three, a very impressive round two match is being played between Adhiban and Yu Yangyi. Adhiban, rated 2639, is more than a 100 Elo points lower than his opponent. However, the Indian GM believes that he has every chance of outplaying the Chinese no.2 player. Until now both the games have been hard fought draws with neither of the players giving each other any chances.
Today Adhiban and Yu Yangyi will indulge in a tiebreak. At the last World Cup Adhiban was very close to eliminating Ian Nepomniactchi in the tiebreak. He somehow missed his chances. Perhaps, this is his chance to redeem himself.
---