World Cup 2019 Rd.4.2: Vitiugov, Yangyi and MVL advance to the Quarter-finals
Nikita Vitiugov of Russia and Maxime Vachier-Lagrave of France drew their respective games to advance to the quarter-finals of FIDE World Cup 2019. Along with them, Yu Yangyi of China also confirmed a spot in the quarter-finals by beating Ian Nepomniachtchi of Russia. Jan Kryzysztof Duda of Poland suffered his first loss of the tournament against Jeffrey Xiong of USA. They along with eight other players will play their respective tie-breaker matches today to determine who will advance to the quarter-finals. Photo: Official site
Nepomniachtchi, Svidler and So gets knocked out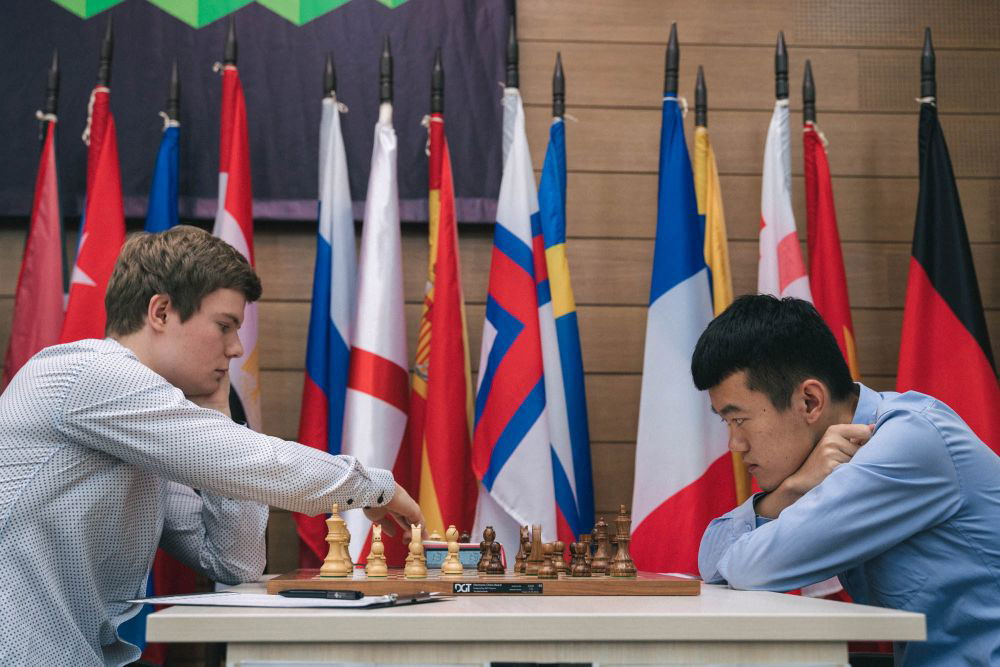 Ding made the dubious choice of going for a rook by giving up two minor piece in Italian Game which resulted in a bad position for the Chinese ace.
Kirill - Ding
Ding managed to liquidate into a bishop and knight vs. rook ending where he managed to hold a draw.
Xiong - Duda
Soon after the queen exchange with 21.Qxd6 Rxd6, White got all his pieces in complete domination with 22.Nc5 Rb8 23.Re7 Kf8 24.Rde1 and it was all over for Black.
Yangyi - Nepomniachtchi
Nepomiachtchi miscalculated the forthcoming danger on the kingside and retreated the bishop to a5. Yangyi played the obvious 25.Re6 and soon after that Nepo's kingside broke like a house of cards.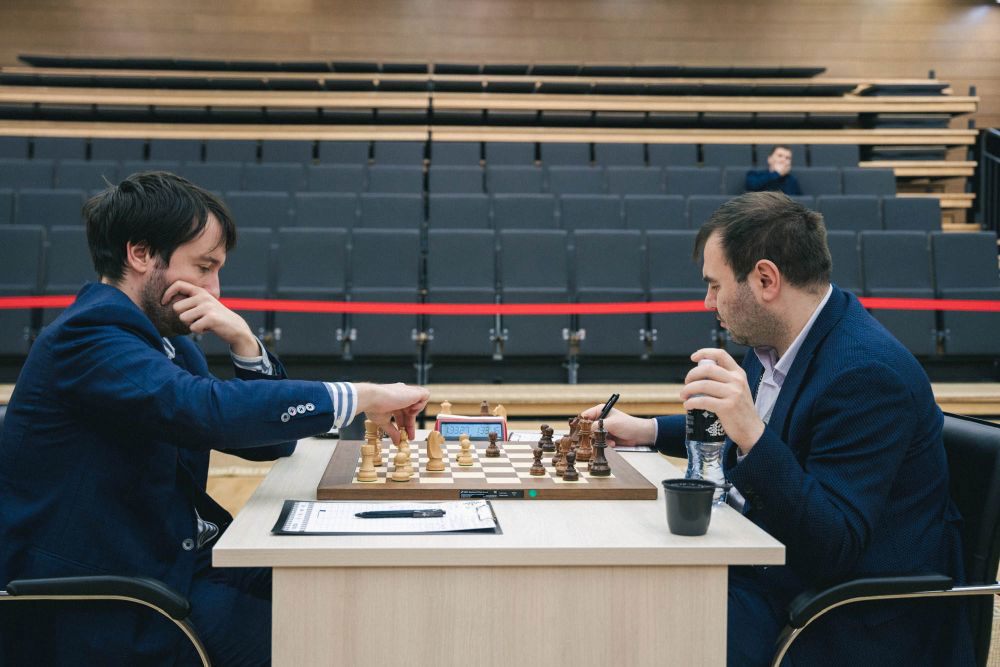 Dominguez Perez - Grischuk
Dominguez Perez was in a must-win situation, so he pounced into the opportunity and played 25.Nxe5
Grischuk should have continued with 28...h3 but his inaccurate sacrificed spelled doom for him, it was just a matter of time before he lost the game, when he needed just a draw to advance to the quarter-finals.
Watch the Live Stream of round 4.2
Links
---