Chessable Masters Day 6: Giri wins without winning a single game!
Anish Giri made six draws with Alexander Grischuk before they had to play an Armageddon game to the break the tie. Much like anyone's guess Giri opted for black and he drew that game too and managed to win their first mini-match in the Quarter-Finals of Chessable Masters. Although Giri was winning at one point in the Armageddon but he opted for the safer path as draw was enough to win the match as per Armageddon rules. Ding Liren defeated Hikaru Nakamura in their second game in the Quarter-Finals after Nakamura made a huge mistake in the final part. They drew the other two games thus resulting in Ding Liren winning their first mini-match. Both Grischuk and Nakamura have a surmountable task of winning the next two mini-matches to advance to the Semi-Finals. Carlsen-Caruana and Nepomniachtchi-Artemiev will play their second mini-matches of the Quarter-Finals today.
Giri drew all seven games in a day
Giri drew all his games against former World Blitz champion Alexander Grischuk and in the Armageddon match he opted for black which he also managed to draw to win the first mini-match of the Quarter-Finals. Meanwhile, Ding Liren defeated Hikaru Nakamura 2-1 to win their first mini-match. They will play their next mini-match on Sunday 28th June. If Nakamura and Grischuk manages to make a comeback, only then a third mini-match will be played on Monday 29th June.
Ding Liren scored the only win of the day
The second game of the first mini-match between Nakamura and Ding Liren seemed to head towards another draw. However Nakamura made a terrible mistake in the end which cost him the game in the next six moves.
Nakamura - Ding Liren, Quarter-Final Game 2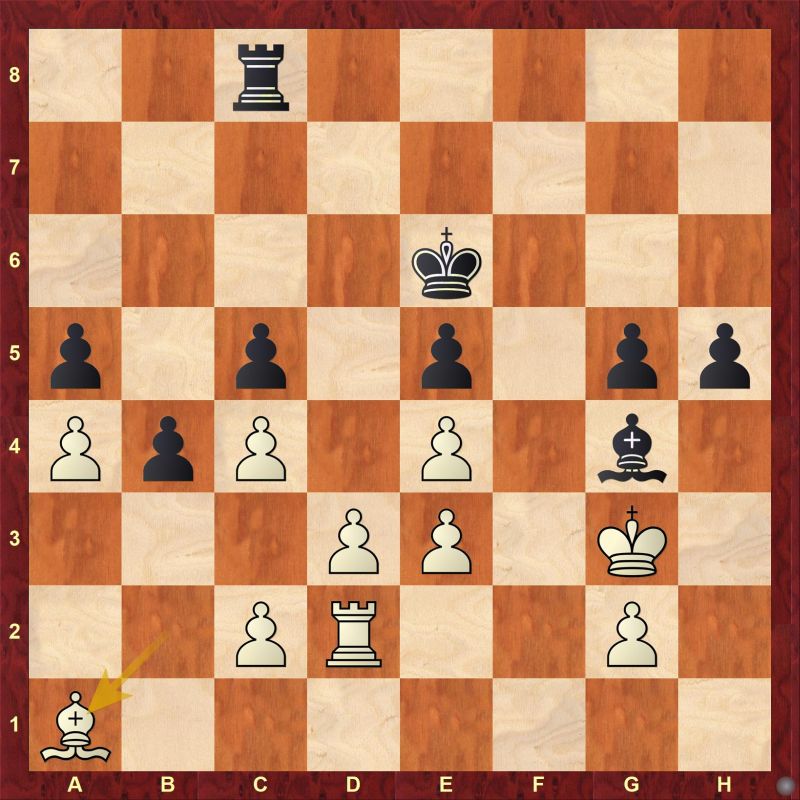 Find out why 76.Ba1 is a blunder.
Giri draws a winning game
Giri drew completely winning game against Grischuk in their second game of the first mini-match.
Giri - Grischuk, Quarter-Final Game 2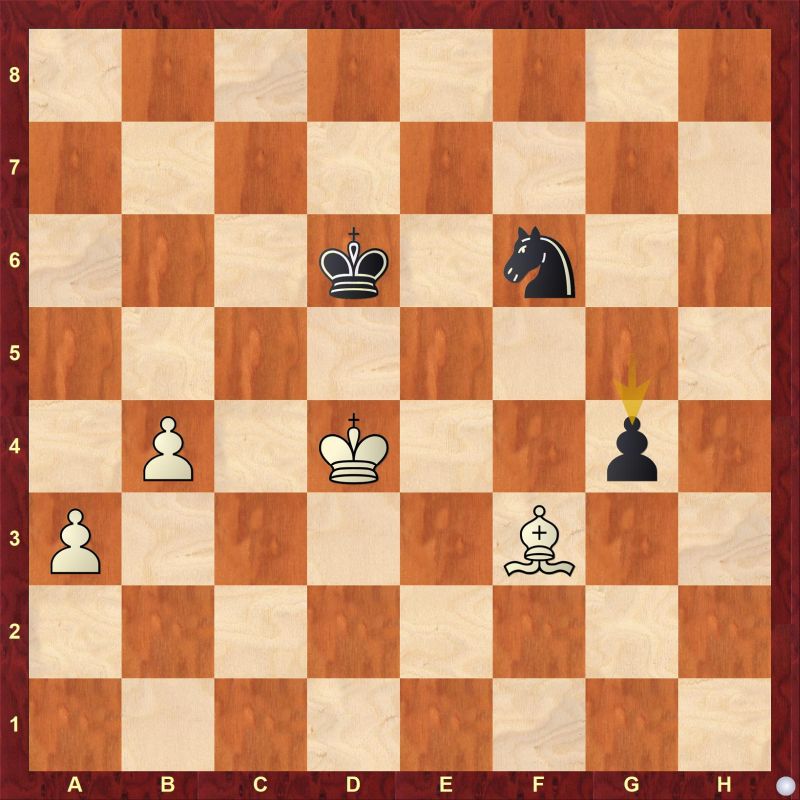 Find out the winning continuation for white after 49...g4
After the game got over, Carlsen joked about Giri making a draw in a completely winning position.
The Armageddon game
Giri opted for the black pieces obviously in the Armageddon game and he was once again winning in the endgame. Since he just needed a draw to win the mini-match, perhaps that is why he didn't want to take any unnecessary risks. The Armageddon time control was - White had 5 minutes and black had 4 minutes respectively without any increment.
Grischuk - Giri, Quarter-final Armageddon
The game continued with 38...Kh6, which is the safer option. What was the better continuation for Black?
Carlsen made a poll about the Armageddon and the audience was right about Giri's choice.
Replay all Quarter-Final games on Day 6
Schedule
Tournament Rules
Replay the Live Stream
Links
---