Chessable Masters Day 3: Harikrishna holds Carlsen to a draw
The preliminary stage games of Chessable Masters got over for Group A as Carlsen, Artemiev, Nakamura and Grischuk advance to the knockout stage in the Quarter-finals. Dubov and Harikrishna got knocked out of the tournament. Despite finishing at the bottom of the table, Harikrishna scored three impressive draws against Carlsen, Nakamura and Dubov on Day 3. Dubov scored a beautiful win over Artemiev and Nakamura defeated Dubov in the final group stage game of Group A to make sure he is out of the tournament. Group B will resume their tournament today where the battle is very close to call who will advance which is currently led by Maxime Vachier-Lagrave and Anish Giri with 3.0/5 each respectively. Photo: Amruta Mokal
Harikrishna and Dubov exit after group stage
Carlsen, Artemiev, Nakamura and Grischuk advance to the quarter-finals, the knockout stage of the tournament. Carlsen remained undefeated and finished at the top of Group A with 6.0/10. Artemiev was placed second in his group with also 6.0/10, however he suffered his only loss of the day against Dubov in a typical Dubov way. Nakamura started the day with a loss against Carlsen, then he drew the next three and defeated Dubov in the final round of the day to knock him out of the tournament. Grischuk drew first four games of the day and then defeated Harikrishna in the final round to bring an end to his tournament. Harikrishna scored three draws against Carlsen, Dubov and Nakamura and in all three of them he was absolutely rock solid, gave no chances to his opponents.
Artemiev's artillery too strong
In the first round of the day which was the sixth round for Group A, the group leader Artemiev defeated Harikrishna in a precise play in the Rook and minor piece ending.
Harikrishna - Artemiev, Round 6
Find out why 21.Nc5 was a mistake.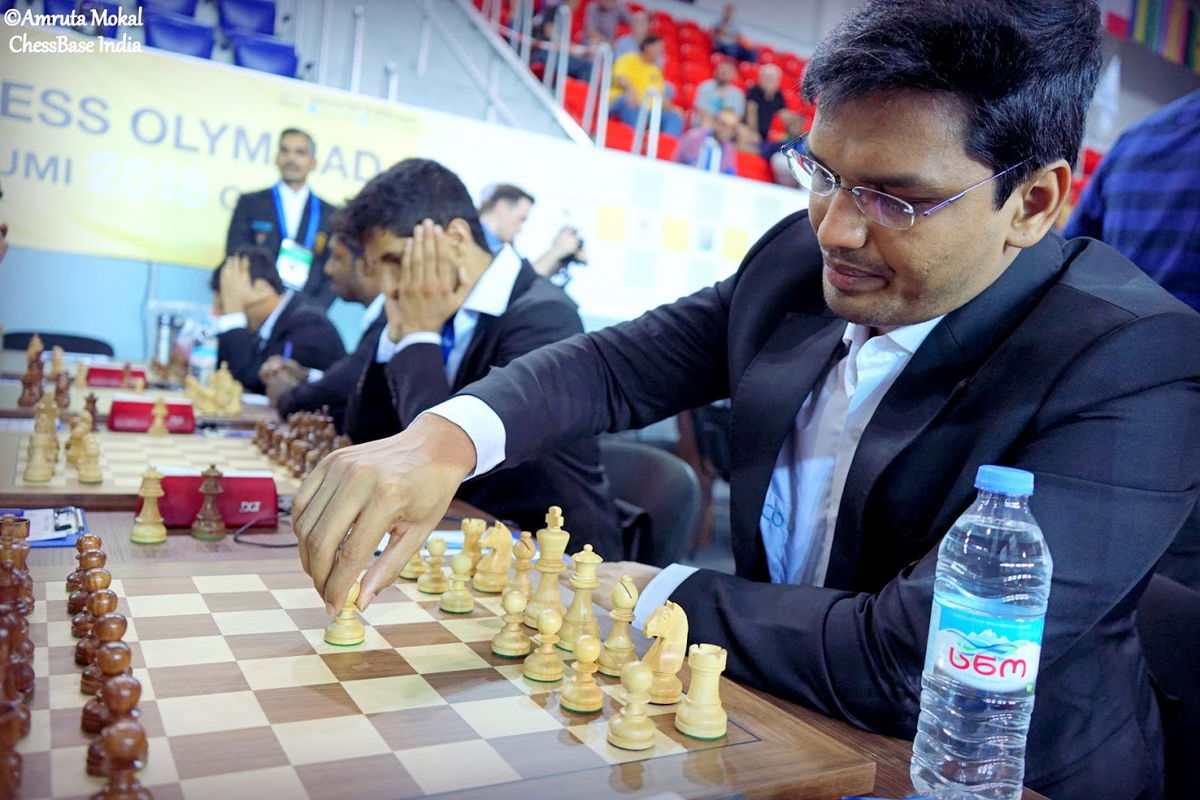 Carlsen compresses Nakamura
In Queen's Gambit Declined, Nakamura cramped up his own pieces which prevented his queenside rook and bishop to participate in the game and Carlsen took advantage of his harmony of pieces.
Carlsen - Nakamura, Round 6
Find out the correct way for white to advantage of black's cramped position.
Harikrishna holds Carlsen to a draw
Harikrishna's tournament might have come to an end and he might have scored only 3.0/10 but his points came from the best of the best. Holding a draw with the World no.1 and World Champion proved once again that he can hang with the best of the best if he is invited to the upper echelon more often than he gets usually.
Dubov gets his revenge
After making an unforced error in Round 2 and losing against Artemiev, Dubov made a creative play to beat Artemiev in Round 7.
Dubov - Artemiev, Round 7
The position definitely screams Dubov to be creative. Can you think like him? Find out how he continued after 13...h6
Carlsen collects his debt
Dubov beat Carlsen in Round 4. It is a well known fact that Carlsen does not like to lose, who does actually? Anyway nobody remembers that fact more than him that Dubov beat Carlsen in Round 4. So of course it was time for him to collect the debt and restore balance. Just like Nakamura in Round 6, Dubov cramped up his pieces so bad that Carlsen got to do what Dubov would in a position like this.
Dubov - Carlsen, Round 9
The position is extremely unpleasant for white to play, there is no good move. Tiptoeing around the pinned d2-knight could not hold the position for long. Find out where did 22.Bb4 gave an opportunity for black to strike. Dubov resigned in the next three moves.
Grischuk got his revenge
We have seen how Harikrishna beat Grischuk in Round 5. Of course Grischuk remembers it more than anyone else and he had to even up the score and advance to the knockout stage in the Quarter-finals too.
Grischuk - Harikrishna, Round 10
Black neglected development and went for pawn grab with 17...Rxd5 which eventually cost him dearly.
The position was lost anyway but it accelerated things after 28...b6. Find out the finish for white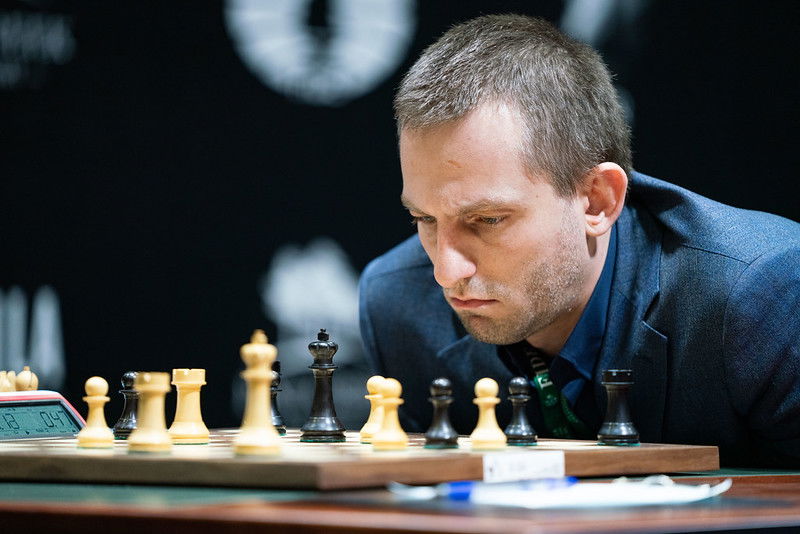 Dubov blunders against Nakamura
Online matches and faster time control means increased chances of inaccuracy. Dubov's tournament ended with a tactical error against Nakamura which allowed the Speed King to end the game in just 27 moves with a cute finish.
Nakamura - Dubov, Round 10
Find out the finish for white after 26...Qe2
Replay all Group A games on Day 3
Schedule
Tournament Rules
Group A Standings after Day 3
Replay the Live Stream
Links
---