Chessable Masters Day 4: Anish Giri tops Group B
Anish Giri surprised everyone by finishing at the top of Group B with 6.0/10. Ding Liren and Ian Nepomniachtchi both finished the group stage with 5.5/10 each respectively. The fourth qualifier from Group B was former World Championship Challenger Fabiano Caruana. Teimour Radjabov and Maxime Vachier-Lagrave got knocked-out of theee Chessable Masters. In the Quarter-finals, Carlsen will play against Caruana in a best of three rapid games knockout match. Quarter-finals will take place between 25th and 29th June. Wednesday 24th June is a rest day. Day 4 witnessed the maximum number of decisive games. Find out about all interesting moments and games. Photo: Amruta Mokal
End of the road for Radjabov and MVL
Anish Giri, Ding Liren, Ian Nepomniachtchi and Fabiano Caruana advance to the quarter-finals, the knockout stage of the tournament. Giri remained undefeated, made a sole first place finish in Group B with 6.0/10. Both Ding Liren and Ian Nepomniachtchi scored 5.5/6. The final spot from Group B went to former World Championship Challenger Fabiano Caruana who scored 5.5/10. It was end of the road at Chessable Masters for Radjabov and Maxime Vachier-Lagrave as they scored 4.5/10 and 3.5/10 respectively.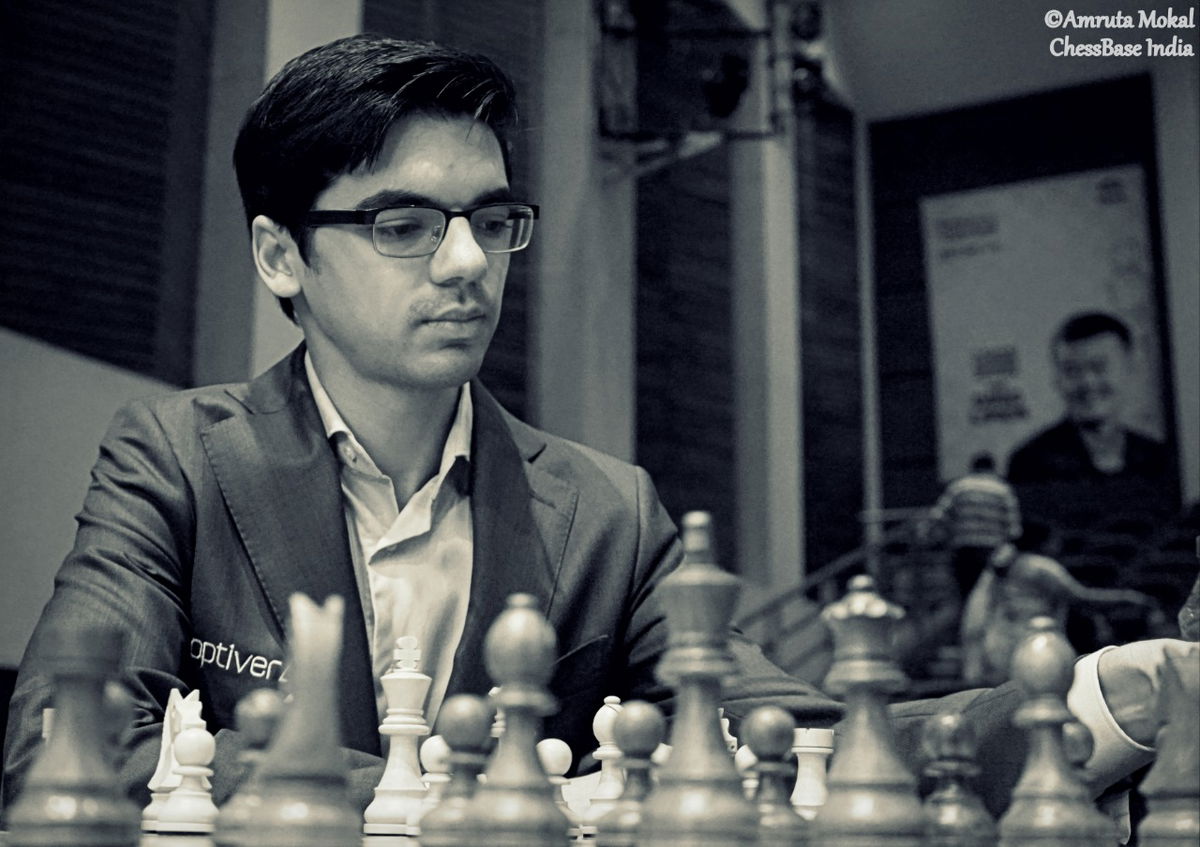 Giri beat Ding Liren
In the second round of the day which was the seventh round for Group B, Ding Liren just let go of a pawn in a Queen and Rook endgamee which eventually cost him the game once the queens went off the board.
Giri - Ding Liren, Round 7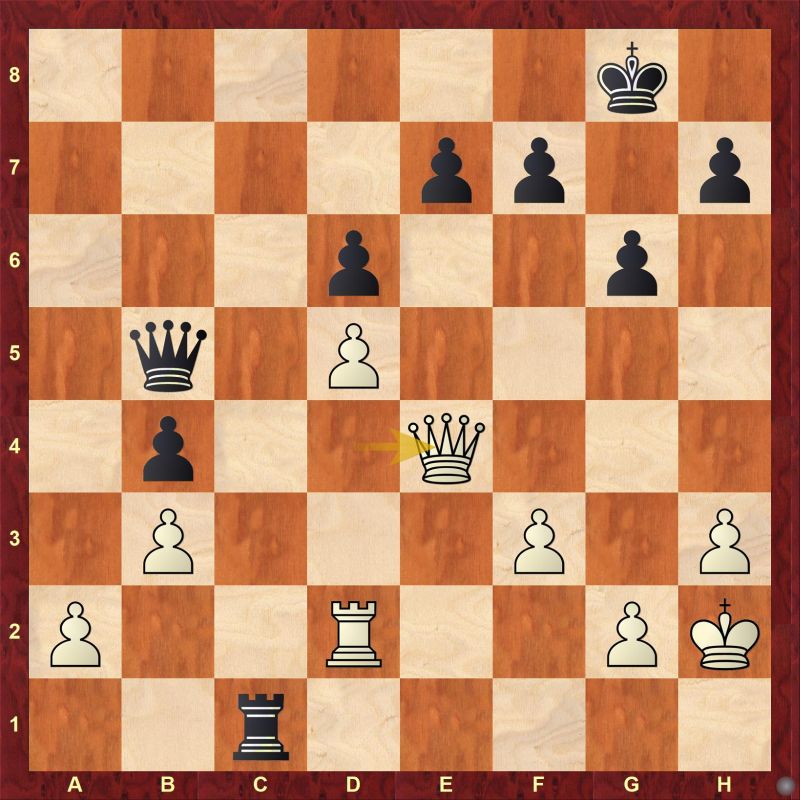 The game continued with 25...Qc5 and of course Giri took the pawn with 26.Qxe7 which may not seem like a lot at the beginning but once the game liquidated into Rook endgame, white got some practical chances.
Caruana's wild ride
What started as a Ruy Lopez Berlin quickly transposed into an Italian game like position where Nepomniachtchi made a typical 11.Nxg5 sacrifice to which Caruana responded with a wild 12...Kh7.
Nepomniachtchi - Caruana, Round 7
Find out what should have done instead of 12...Kh7.
Nepomniachtchi's knight sacrifice went wrong
Nepomniachtchi made an unnecessary knight sacrifice against Ding Liren in Round 8. Although it may look like white is losing one pawn too many at first, only a deeper look reveals that black is unable to gain anything substantial with the compensation for the knight.
Ding Liren - Nepomniachtchi, Round 8
Find out why 20...Nxe4 is inaccurate and what black could have done instead.
Caruana too cunning for MVL
In a relatively equal endgame, Maxime Vachier-Lagrave fell for tactical trick.
Caruana - MVL, Round 8
Find out why 37...Rd4 is a mistake and what black should have played instead.
A strange experiment by MVL
MVL opted for a very unusual opening against Ding Liren in Round 9 as he 1.d4 Nc6 2.Nf3 Nc6 3.d5 Nb8. It goes without saying that he got a worse position out of the opening. Soon after the middlegame started he made a tactical error which Ding overlooked but eventually he managed to capitalize on his advantage.
Ding Liren - Vachier-Lagrave, Round 9
Find out why 17...Ne5 is a mistake. The game continued with 18.Re3
Giri missed a win against Nepomniachtchi
Giri got a completely winning position against Nepomniachtchi. He got two chances to win, the second one was more obvious and easier to spot but they don't call it time scramble for no reason.
Giri - Nepomniachtchi, Round 9
The game continued with 24...Rfa8 which is also winning but what was the better alternative?
The second opportunity was much cleaner and perhaps easier to spot but Giri settled for a draw with Ra1 and Ra2 perpetual check.
Giri later tweeted about his missed opportunity and blamed Hammer jokingly for missing it.
The most interesting draw of the day
Caruana-Radjabov game in Round 9 was a roller-coaster ride. At one point Caruana was completely winning, he missed then five moves later, Radjabov was completely winning which he also missed and the game ended up in a draw.
Caruana - Radjabov, Round 9
Find out the winning continuation for white after 41...Bf8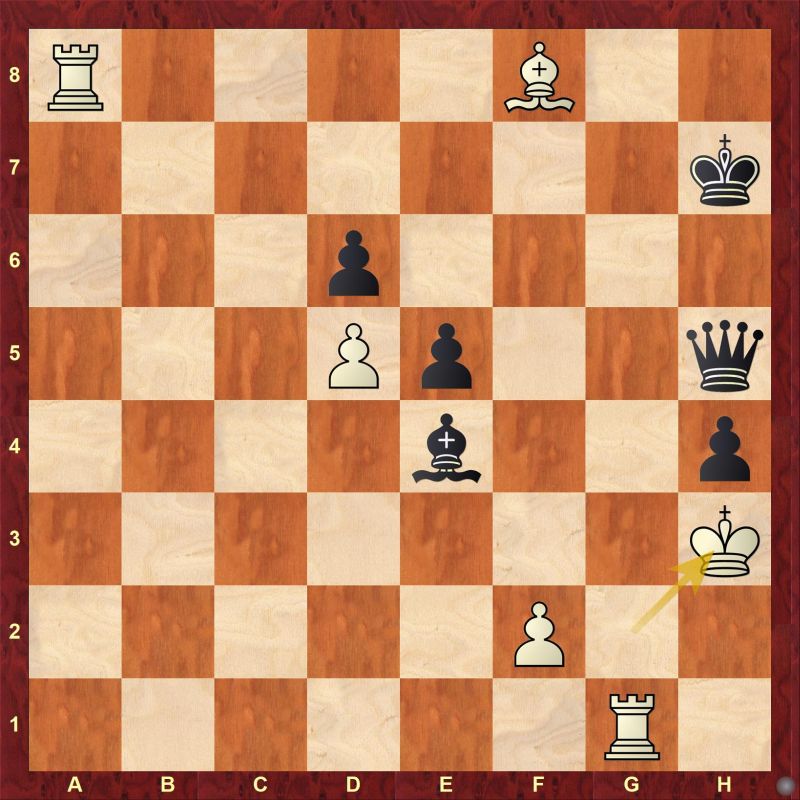 What is the winning continuation for black here after 47.Kxh3 ?
Replay all Group B games on Day 4
Schedule
Tournament Rules
Group B Standings after Day 4
Replay the Live Stream
Links
---