Chessable Masters Day 1: Harikrishna beats Grischuk
Harikrishna might have started day 1 of the Chessable Masters with only 1.5/5 but he finished the strong with an emphatic victory over Alexander Grischuk and in the previous round he drew with Hikaru Nakamura. Vladislav Artemiev leads group A with a score of 3.5/5, however he also did not have a perfect day as he blundered against Dubov in Round 2. Dubov beat Carlsen once again after the World Champion made a simple tactical error early in the middlegame and then cornered his queen for no reason. Chessable Masters is part of Magnus Carlsen Chess Tour which has a total prize fund of $1 Million. The winner of the Chessable Masters will earn US$45000. Photo: Niklesh Jain
Dubov beats Carlsen again
Vladislav Artemiev leads the Group A with 3.5/5 after day one games in the preliminary stage. Daniil Dubov, winner of the previous event in Magnus Carlsen Tour, Lindores Abbey Rapid Challenge is currently at the second position with 3.0/5. He beat Carlsen in the fourth round. Harikrishna is at the bottom of standings with a score of 1.5/5, however he made a strong finish to day one as he drew with Nakamura in the fourth round and beat former World Blitz Champion Alexander Grischuk in the only decisive game of the fifth round.
Harikrishna misses tactics against Carlsen
In a seemingly equal position, Carlsen made a tactical error which even Harikrishna also overlooked. Giri posted this position on his instagram story too.
Harikrishna - Carlsen, Round 2
The game continued with 31.h4. Can you find out what did white miss? Black gave another chance with 31...h5 and White missed again with 32.Be2 and the opportunity arose one more time before Carlsen made 33...Qd8 and avoided the predicament.
Find out how Carlsen could have finished the game sooner after 64.Qg8
Harikrishna held Hikaru
At one point Harikrishna got a wonderful initiative but probably due to time scramble he missed another good opportunity and the position equalized.
Nakamura - Harikrishna, Round 4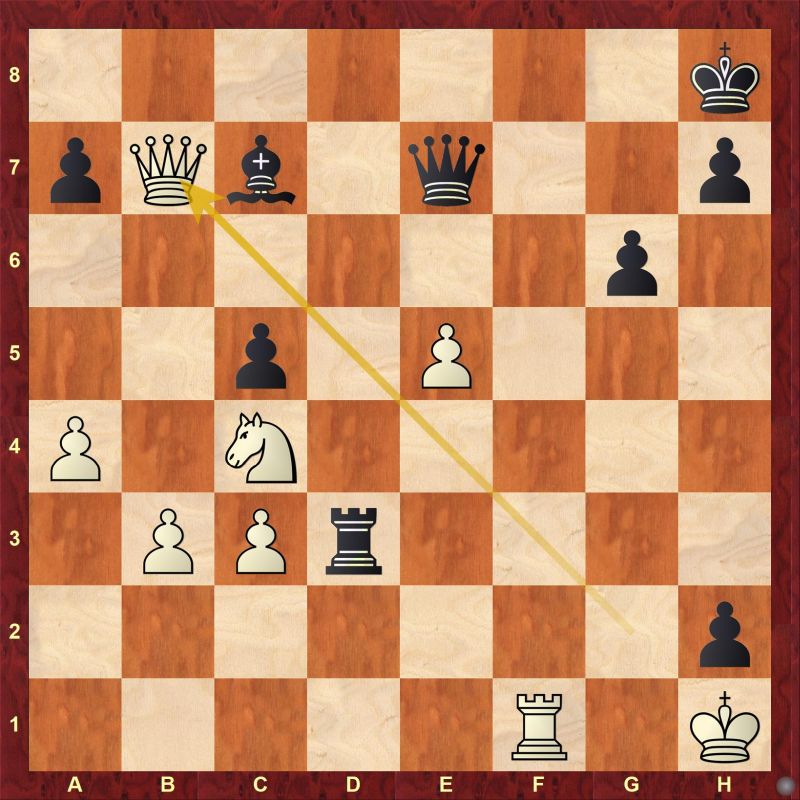 What is the correct continuation for black here? The game continued with 30...Rg3 which allowed black to equalize with 31.Qxa7. The a-pawn eventually became a menacing pawn which could have turned things in Nakamura's favor until he missed a win.
Here White missed a winning combination, can you find it? The hint is in the position.
Hari's grit against Grischuk
A lot of times there are some human moves, ideas which you know will work in a position even though computer will say no it's a bad idea. Of course Harikrishna is in the former category who loves to be creative on the board. To attack and beat Grischuk, force him into making errors and submit in 28 moves is not an easy task, but Harikrishna was definitely ready for it.
Harikrishna - Grischuk, Round 5
A human pawn sacrifice which intuition will always tell yes 21.h4 is the right thing to do, something the computer won't be able to.
What happens when Grischuk gobbles up one pawn? Well if the position demands you can definitely offer him one more. And then Grischuk blundered with 23...Ne6 which is a positional mistake. Find out what was the better alternative for Black.
Dubov's dubious move
In Round 2, former World Rapid Champion Daniil Dubov made a terrible blunder against Vladislav Artemiev who eventually took the lead in Group A at the end of day 1 proceedings.
Artemiev - Dubov, Round 2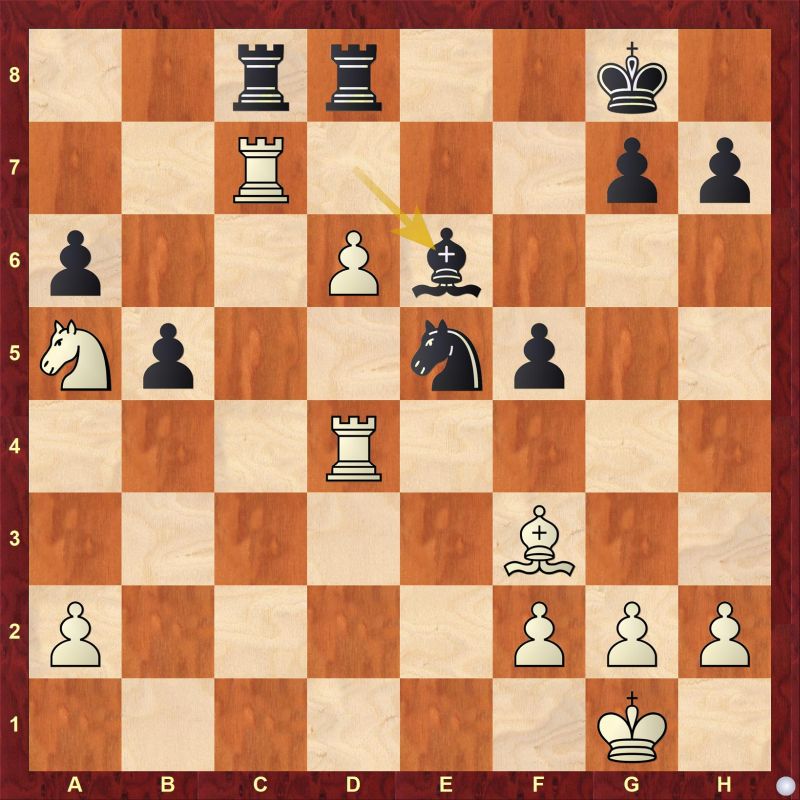 Find out why 27...Be6 is a mistake and what black should have played instead.
Grischuk goofed up a win
Grischuk completely dominated the majority of the endgame but he squandered a win and eventually the game ended up in a draw.
Carlsen - Grischuk, Round 3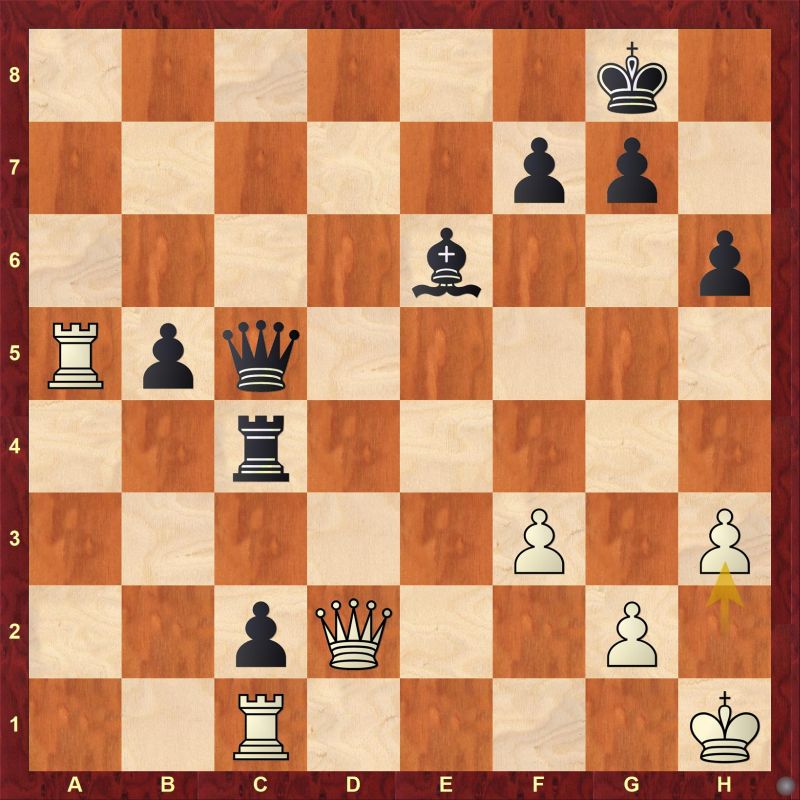 It is evident that black is completely winning here and it is difficult to not win this but somehow Grischuk misplayed a bit and his advantage evaporated. Both Queen and Rook got exchanged, the resultant Rook vs Bishop endgame was a drawn one and Carlsen escaped with a half point.
Dubov got Carlsen's number again
It is no secret that Dubov is Carlsen's one of the seconds, so he knows more about his strengths and weaknesses than others. After beating Carlsen in the Lindores Abbey Rapid Challenge, Dubov repeated the same feat. Carlsen actually fell for a simple tactics at first.
Carlsen - Dubov, Round 4
Find out why 16.exd4 is a blunder.
Carlsen cornered his own queen with 28.Qa1 and allowed black to freeflow his pieces and soon afterwards black converted into a victory without any difficulty.
Replay all Group A games on Day 1
Schedule
Tournament Rules
Group A Standings after Day 1
Replay the Live Stream
Links
---