Chessable Masters: Carlsen advances to the Finals
Ding Liren could not do well against Magnus 'The Magnanimous' in the second mini-match of the Semi-Final as he lost two mini-matches by 0-2 in Chessable Masters. Thus Carlsen became the first finalist and the journey of Ding Liren in the event came to an end. Meanwhile, Giri drew his first game in the second mini-match against Nepomniachtchi. However he lost the next one as he trapped his own knight. Making draws in the next two games didn't help either as the score became 1-1. They will decider today to determine Carlsen's opponent in the Finals. Who do you think will win today - Giri or Nepomniachtchi? Photo: Amruta Mokal
Nepomniachtchi bounces back
Ding Liren lost the first game by blundering in the end in the second mini-match of the Semi-Finals, he drew the next and lost the third one which brought an end to his journey at the Chessable Masters. Carlsen beat Ding Liren 2-0 to advance to the Finals which will take place from July 3rd - 5th. Meanwhile, Giri started the day with a draw, then he trapped his own knight and lost the second game of the second mini-match. He drew the next two games and allowed Nepomniachtchi to bounce back. The score is now 1-1 between Giri and Nepomniachtchi in the Semi-Finals. They will play the decider today to determine who will face the World Champion Carlsen in the Finals.
Ding blundered in the end
In a seemingly equal position, Ding Liren blundered completely and lost game 7 of the Semi-Final.
Ding Liren - Carlsen, Semi-Final Game 7
Ding blundered here with 66.Qb3. Find out what he should have played instead.
A series of unfortunate events
In an already difficult position Giri trapped his own knight which did not help his case.
Nepomniachtchi - Giri, Semi-Final Game 6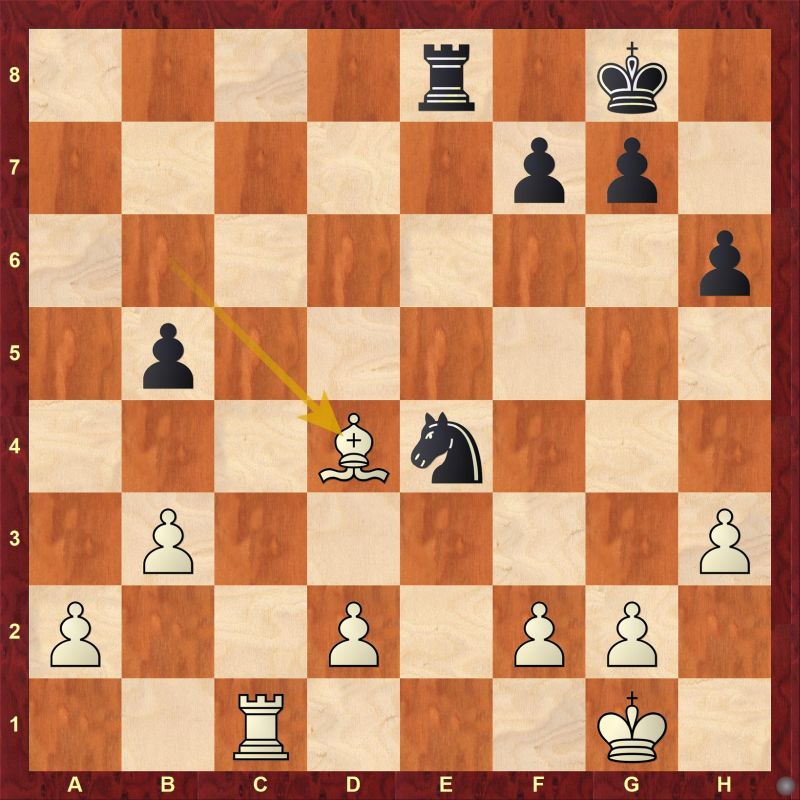 It is already advantageous for white but 27...Nxd2 only accelerates things in white's favor. Find out what black could have done instead.
Ding Liren loses again
Ding Liren lost one pawn too many and eventually he had to resign after 29 moves. Thus Ding Liren's journey at Chessable Masters came to an end.
Ding Liren - Carlsen, Semi-Final Game 9
The game continued with 23.d4. Find out how white should have continued instead.
Replay all Semi-Final games on Day 11
Schedule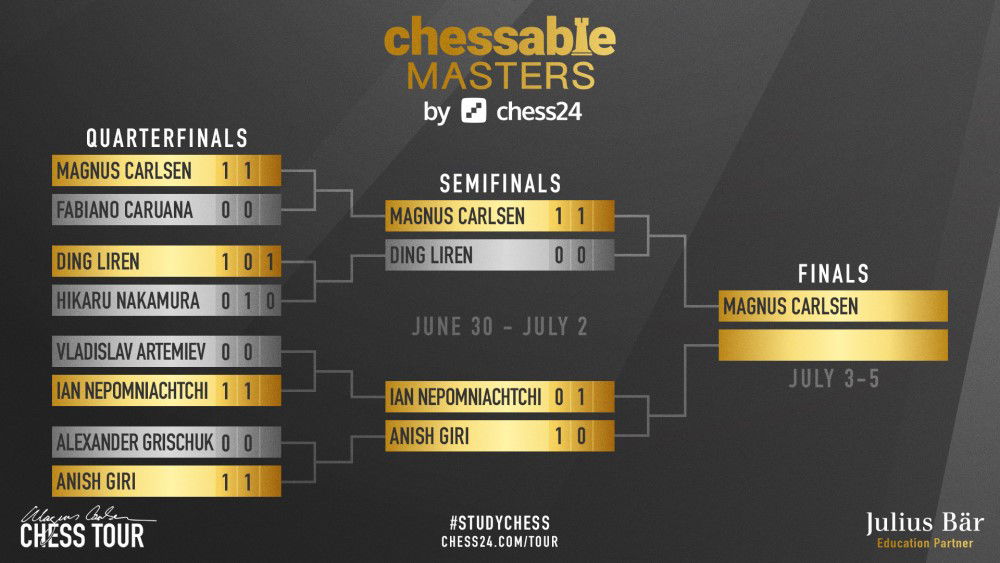 Tournament Rules
Replay the Live Stream
Links
---