Amonatov, Martirosyan, Idani, Nihal, Pragg! What a mouth watering blitz event!
by Shahid Ahmed - 24/11/2018
Triple C Chess Club will organize perhaps the strongest titled online blitz tournament of 2018 on Playchess. The tournament will feature 10 titled players including 7 GMs and 3 IMs. Tajikistan no.1 Farrukh Amonatov will be the top seed, followed by former European Youth Champion GM Haik Martirosyan. Iranian no.3 Idani Pouya will be the 3rd seed. India's very own Nihal Sarin and Praggnanandhaa will also be seen in action. Debashis Das, Lucas van Foreest, Rakesh Kumar Jena and Anwesh Upadhyaya will join the rest. Padmini Rout will be the only female participant of the tournament. The players will engage in a single round robin event.
Triple C hosts India vs. Rest of the world online blitz blockbuster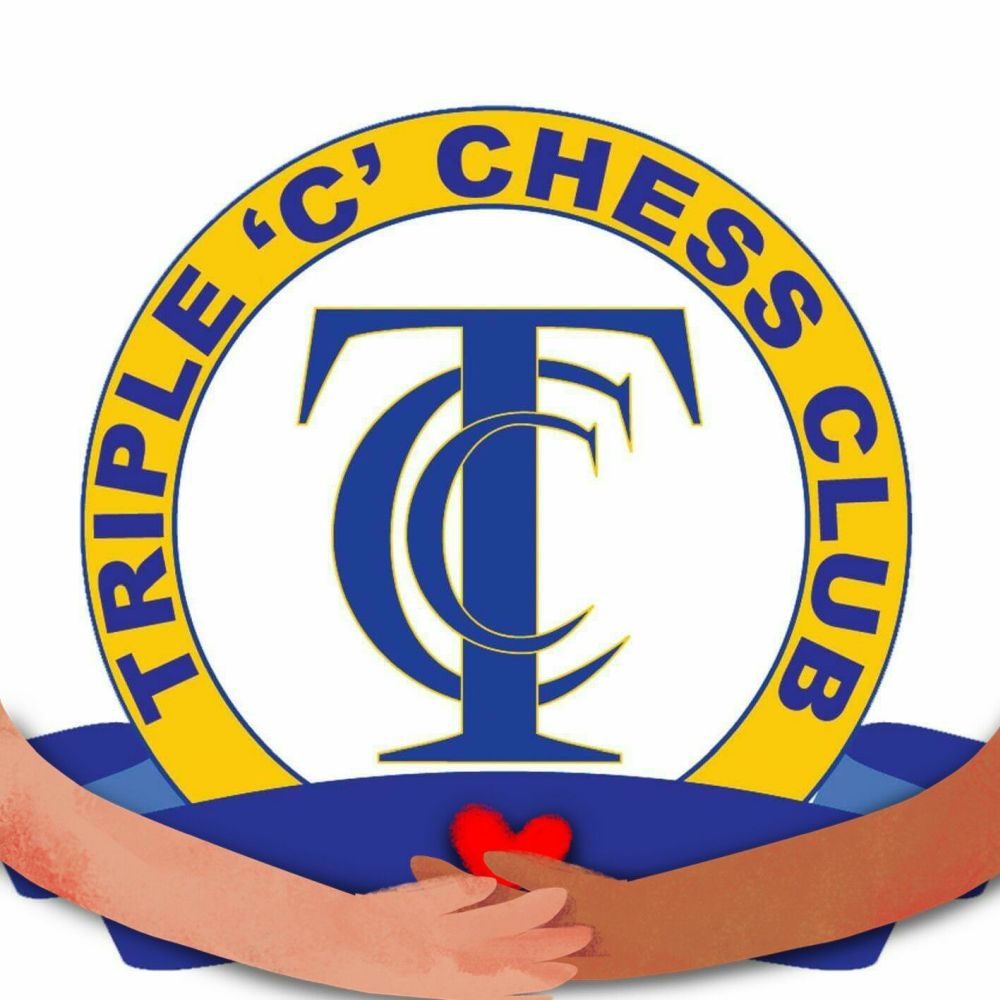 Triple C Chess Club which is situated in Cuttack, Odisha has taken the initiative of organizing an online tournament where 3 IMs from Odisha, 2 GMs from rest of the country and 5 GMs from all over the world will play in a single Round Robin tournament with a time control of 3 minutes + 1 second increment. The idea behind this is to make chess more popular in Odisha as well as the different parts of the country as Blitz is a spectator friendly event.
Here is a sneak peek of the players who will be in action tomorrow:
Top seed of the tournament will be Tajikistan no.1 GM Farrukh Amonatov. He won Mumbai Mayors Cup a few months ago this year. Amonatov is very familiar in the Indian chess scene as he is often seen playing GM tournaments all over the country. He is also well known as a trainer and has shaped many talents to take that next big leap in their chess careers.
18-year old Haik Martirosyan is Armenia no. 7. He won European Youth Championship three times, twice in Classical format and once in Blitz. At the beginning of this year he won Armenian Championship The Highest League. He was also the player responsible for beating India at the Olympiad 2018, when he scored an excellent win over GM Krishnan Sasikiran.
GM Idani Pouya is the no.3 ranked player of Iran. He won Goa GM tournament last month. At the beginning of this month, Idani won Chigorin Memorial quite emphatically with a performance rating of 2815. He was the only GM to play in Tehran Championship and he won it scoring 10.0/11 without even playing the 6th round. Pouya is quickly rising through the ranks and it will be exciting to watch him in action.
14-year old Nihal Sarin became the 53rd GM of the country, a few months ago. Besides making his super tournament debut in Tata Steel Chess India 2018 Rapid, Nihal finished 2nd in a Blitz tournament in Dubai immediately after becoming a GM. He is well known for his blitz skills and it will be interesting to see if he can win this tournament.
Odisha's first and only, GM Debashis Das will be seen in action. He is a former National Rapid and National Challengers champion. He has also won ChessBase Online Blitz tournament last year. So he is definitely one of the favourites to win the title.
If we say Praggnanandhaa had a phenomenal year then that would be an understatement as he became the second youngest Grandmaster in chess history, although the record was short lived. He made his fantastic debut against a world class player Wesley So by defeating him in the first game of Leon Masters 2018. Couple of weeks ago he made his super tournament debut where he defeated Sergey Karjakin in his first match of the tournament and made sure Anand's championship chances stayed alive when he drew with Hikaru Nakamura in the final round Tata Steel Chess India 2018 Blitz. Pragg will not have it easy in this tournament, but then the boy has always chosen the hard path and excelled!
His brother Jorden might be more famous for now, but Lucas is a player to watch out for. Born on 3rd March 2001, Lucas is already a GM. He will be playing this blitz event from the Netherlands.
Local talents:
Rakesh Kumar Jena is an International Master from Odisha. He is one of the participants of the tournament, but he is also a coordinator and has worked really hard for the tournament to come to fruition.
Anwesh Upadhyaya is a doctor. Because of his education he has had to slow down his chess journey. But it goes without saying that he is a player with extreme talent. How else would he have become the national rapid champion in 2017!
Four-time National Premier champion, Olympiad individual gold medalist and multiple time member of Indian national team, Padmini Rout needs absolutely no introduction. Padmini is the only female participant in this tournament and rating-wise the last seed, but if the momentum is on her side, we won't be surprised if she pulls many upsets at this event.
Players list:
1. GM Farrukh Amonatov - 2614
2. GM Haik Martirosyan - 2607
3. GM Idani Pouya - 2598
4. GM Nihal Sarin - 2576
5. GM Debashis Das - 2544
6. GM Praggnanandha R - 2530
7. GM Lucas van Foreest - 2499
8. IM Rakesh Kumar Jena - 2394
9. IM Anwesh Upadhyaya - 2362
10. IM Padmini Rout - 2341
Playchess Ids:
Farrukh Amonatov - LastKeks
Haik Martirosyan - Haik Martirosyan
Idani Pouya - pouya eidani2
Nihal Sarin - Nihalsarin
Debashis Das - Debashis Das
Praggnanandha R - chessworld1
Van Foreest Lucas - billyford
Rakesh Kumar Jena - Rakesh Jena
Anwesh Upadhyaya - Anwesh
Padmini Rout - Padmini Rout
Time Control: 3 minutes + 1 second increment
Number of rounds: Total 9 rounds, Single Round-Robin Format
Prizes:
Total Prize fund is ₹32000
Prize List:
| | |
| --- | --- |
| 1st | 10000 |
| 2nd | 7000 |
| 3rd | 5000 |
| 4th | 3000 |
| 5th | 2000 |
| 6th | 1000 |
| 7th | 1000 |
| 8th | 1000 |
| 9th | 1000 |
| 10th | 1000 |
Where will the tournament be held?
The event will be held in the Vishy Anand Arena in the ChessBase India room on Playchess from 7 p.m. onwards on 25th of November 2018.
Biranchi Narayan Sahoo, a businessman by profession, is the secretary of Triple C Chess Club and the main person behind this tournament. The club was founded on 2014. The club is affilated to All Odisha chess Association and they have organised various open tournaments to promote chess in Odisha.
Note: This tournament will be a single round robin event and not double. This is the statement we have received from IM Rakesh Kumar Jena, coordinator of the event:
"On behalf of Triple C Club I would like to apologize for the little mistake done by both Club and myself as the coordinator of the tournament. Somehow it slipped out from our mind that the tournament will be for more than 3 hours if it will be Double Round Robin, since it's Sunday other players will be free but still it can be a problem for other and we don't want to cause this problem on the first edition of our tournament. So we would like to change the rate of play from Double Round robin to Single Round Robin. In my knowledge other players didn't notice this too and so did I." - Rakesh Kumar Jena
---
Related news
:
Raceking Harsha Bharathakoti finishes first in Capablanca Chess School 5th Anniversary Online Blitz Open

@ 09/04/2021 by Shahid Ahmed (en)
Last call to register for this Saturday's Capablanca Chess School 5th Anniversary Online Blitz Open

@ 31/03/2021 by Shahid Ahmed (en)
Praggnanandhaa dominates Yugam 2021 International Online Blitz Open

@ 26/03/2021 by Shahid Ahmed (en)
Capablanca Chess School 5th Anniversary Online Blitz Open on Saturday 3rd April

@ 24/03/2021 by Shahid Ahmed (en)
Last call to register for this Sunday's Yugam 2021 International Online Blitz Open

@ 17/03/2021 by Shahid Ahmed (en)
Yugam 2021 - International Online Blitz Open with ₹100000 prize fund

@ 07/03/2021 by Shahid Ahmed (en)
Blitz Challenge with India's latest GM Leon Mendonca

@ 08/01/2021 by Shahid Ahmed (en)
Mitrabha Guha dominates 16th Maheshwaranand Saraswati Memorial Online Blitz Open

@ 29/11/2020 by Shahid Ahmed (en)
Last call to register for this Sunday's 16th Maheshwaranand Saraswati Memorial Online Blitz Open

@ 20/11/2020 by Shahid Ahmed (en)
16th Maheshwaranand Saraswati Memorial Online Blitz Open with ₹60000 prize fund

@ 09/11/2020 by Shahid Ahmed (en)
Blitz Challenge with Iniyan

@ 06/11/2020 by Frederic Friedel (en)
Ilamparthi, Mounika and Arunava triumph in Make Your Move Fundraiser Below 2100 Blitz

@ 06/11/2020 by Shahid Ahmed (en)
Make Your Move Fundraiser Blitz Below 2100 Qualifier Schedule revealed

@ 23/10/2020 by Shahid Ahmed (en)
Make Your Move and get a chance to play against Vishy Anand

@ 07/10/2020 by Shahid Ahmed (en)
Vugar Rasulov wins Play for Durgesh Fundraiser Open

@ 25/09/2020 by Shahid Ahmed (en)
Chess Community raises over 11 lacs for coach Durgesh

@ 20/09/2020 by Sagar Shah (en)
Rs.566583 raised for coach Durgesh, Play for him this Saturday

@ 16/09/2020 by Shahid Ahmed (en)
Rs.267,165 raised in two days for coach Durgesh; The fight continues

@ 10/09/2020 by Sagar Shah (en)
GoodEarth Online Blitz Open on 5th September with a total prize fund of ₹60000

@ 17/08/2020 by Shahid Ahmed (en)
Gukesh scores 6.0/6 in his blitz challenge on Playchess

@ 15/08/2020 by Sagar Shah (en)
Blitz Challenge with GM D.Gukesh

@ 07/08/2020 by Sagar Shah (en)
Jakhongir Vakhidov wins The Knighthood Online Blitz | A total of Rs.211226 raised

@ 06/08/2020 by Shahid Ahmed (en)
Last call for The Knighthood Online Blitz Open this Saturday 1st August

@ 30/07/2020 by Shahid Ahmed (en)
Girish Koushik Glorious in M D Bhagwat Memorial Chess960 Online Blitz Open

@ 24/07/2020 by Shahid Ahmed (en)
8 Reasons why you shouldn't miss the Chess960 event tonight on ChessBase India

@ 18/07/2020 by Sagar Shah (en)
Dhulipalla Bala Chandra Prasad wins 1st Leelavathi Memorial Open

@ 17/07/2020 by Shahid Ahmed (en)
Aravindh wins Letsup MCA GP Blitz 5

@ 13/07/2020 by Shahid Ahmed (en)
Late M D Bhagwat Memorial Chess960 Online Blitz Open with ₹50000 prize fund

@ 11/07/2020 by Shahid Ahmed (en)
Shardul Gagare wins Letsup MCA GP Blitz 4

@ 05/07/2020 by Shahid Ahmed (en)
Gukesh wins Late Shailesh Nerlikar Memorial Online Blitz Open

@ 04/07/2020 by Shahid Ahmed (en)
Letsup MCA GP Blitz 4 rescheduled to 1st July, Total Prize fund increased by 20%

@ 25/06/2020 by Shahid Ahmed (en)
Abdusattorov wins Letsup MCA GP Blitz again

@ 22/06/2020 by Shahid Ahmed (en)
Vaibhav Suri leads Letsup MCA GP, Blitz 4 on 24th June

@ 18/06/2020 by Shahid Ahmed (en)
Nodirbek Abdusattorov triumphs in Letsup presents MCA GP Blitz 2

@ 15/06/2020 by Shahid Ahmed (en)
Late Shailesh Nerlikar Memorial Online Blitz Open on 27th June

@ 11/06/2020 by Shahid Ahmed (en)
28 GMs, 30 IMs will be seen in action in Letsup MCA GP Blitz 3

@ 11/06/2020 by Shahid Ahmed (en)
Vugar Rasulov wins Letsup presents MCA GP Blitz 1

@ 08/06/2020 by Shahid Ahmed (en)
29 GMs, 26 IMs have confirmed for Letsup MCA GP Blitz 2

@ 04/06/2020 by Shahid Ahmed (en)
Mitrabha Guha wins Buddhibal Kreeda Trust Fischer Random Online Blitz Open

@ 28/05/2020 by Shahid Ahmed (en)
Maharashtra Chess Association organizes Letsup presents Blitz GP 2020

@ 28/05/2020 by Shahid Ahmed (en)
Rs.35,000 Fischer Random event by Buddhibal Kreeda Trust on 23rd of May 2020

@ 17/05/2020 by Shahid Ahmed (en)
Andrew Tang wins Sultan Khan Cup

@ 13/05/2020 by Shahid Ahmed (en)
Checkmate Covid-19 Online Blitz Open raises ₹451650

@ 07/05/2020 by Shahid Ahmed (en)
Have you registered for the biggest online ChessBase India event on 9th of May 2020?

@ 06/05/2020 by Sagar Shah (en)
Checkmate Covid-19 Fundraiser Online Blitz by Chess Kerala on 2nd May 2020

@ 24/04/2020 by V Saravanan (en)
Biggest ever online blitz on ChessBase India: Sultan Khan Cup 2020 with a prize fund of Rs.101,000

@ 23/04/2020 by ChessBase India (en)
Praggnanandhaa wins 5th Saturday Online Blitz Open 2020

@ 22/04/2020 by Shahid Ahmed (en)
Indian-Lion GM Arjun Erigaisi Roars again

@ 15/04/2020 by Shahid Ahmed (en)
Aravindh, Gukesh and Arjun are the top seeds in 5th Saturday Online Blitz Open 2020

@ 12/04/2020 by Shahid Ahmed (en)
Rs. 2,43,243 raised at the "Let's fight Corona Together" online blitz

@ 10/04/2020 by Sagar Shah (en)
Announcing the Buddhibal Kreeda Trust online blitz on 14th of April 2020

@ 08/04/2020 by Shahid Ahmed (en)
Indian chess community comes together to fight the Corona virus, raises Rs.1,68,000 in 72 hours

@ 08/04/2020 by Sagar Shah (en)
Diptayan dominates 3rd Saturday Online Blitz Open 2020

@ 07/04/2020 by Shahid Ahmed (en)
Aravindh, Narayanan and Gukesh are the top seeds in 4th Saturday Online Blitz Open 2020

@ 05/04/2020 by Shahid Ahmed (en)
"Let's fight Corona together" fundraiser online blitz on 9th of April 2020

@ 04/04/2020 by Shahid Ahmed (en)
Sunilduth Lyna Narayanan wins March Masters Online Blitz 2020

@ 02/04/2020 by Shahid Ahmed (en)
ChessBase for classroom chess instruction

@ 02/04/2020 by Alexey Root (en)
The Indian-Lion tames all in 2nd Saturday Online Blitz Open 2020

@ 01/04/2020 by Shahid Ahmed (en)
Organize your online events with the ChessBase India team on Playchess

@ 31/03/2020 by Sagar Shah (en)
How to start a training broadcast on Playchess.com

@ 30/03/2020 by ChessBase (en)
Adhiban, Jumbayev and Aravindh are the top seeds in 3rd Saturday Online Blitz 2020

@ 30/03/2020 by Shahid Ahmed (en)
Guseinov, Aravindh and Pragg star in strong 2nd Saturday Blitz Tournament 2020

@ 27/03/2020 by Shahid Ahmed (en)
Pragg stands on top of "Chessworld"

@ 24/03/2020 by Elshan Moradiabadi (en)
Donchenko, Sethuraman, Aravind and more in action in March Masters Online Blitz 2020

@ 24/03/2020 by Shahid Ahmed (en)
Guseinov, Pragg, Gukesh and more will fight in 2nd Saturday Online Blitz 2020

@ 22/03/2020 by Shahid Ahmed (en)
Nihal, Pragg and Andriasian headline the 1st Saturday Online Blitz tournament

@ 20/03/2020 by Shahid Ahmed (en)
Wanna battle with Gukesh, Visakh, Laxman and others in ChessBase Online Blitz Tournament?

@ 16/03/2020 by Shahid Ahmed (en)
ChessBase India presents five Saturday online Blitz events starting from 21st of March

@ 15/03/2020 by Shahid Ahmed (en)
How to improve your online chess strength

@ 10/03/2020 by GM Avetik Grigoryan (en)
Indian chess players raise Rs.33121 in 'Let's Rebuild Odisha' fundraiser tournament

@ 16/05/2019 by Shahid Ahmed (en)
Laxman wins 4th Triple C All India Open 2019

@ 26/04/2019 by Shahid Ahmed (en)
92 Indian Chess players raise Rs.1,01,973 for Pulwama terror attack Martyrs

@ 25/02/2019 by Shahid Ahmed (en)
Diptayan, Aravindh and Rathnakaran are the winners of Vishy Anand 49 Online Blitz 2018

@ 07/01/2019 by Shahid Ahmed (en)
Your last chance to play with the best in Indian chess!

@ 25/12/2018 by Shahid Ahmed (en)
An explosive line-up for Vishy Anand 49 online blitz 2018

@ 23/12/2018 by Sagar Shah (en)
Online blitz tournament to celebrate Vishy Anand's 49th birthday

@ 12/12/2018 by Sagar Shah (en)
Diptayan Ghosh wins Gujarat-Goa Online Blitz 2018

@ 05/09/2018 by Shahid Ahmed (en)