Vishy Anand returns to action at Superbet Rapid & Blitz 2022 starting today
The second event of the 2022 season of Grand Chess Tour is Superbet Rapid and Blitz. Poland is the new addition to the Grand Chess Tour in this season. Vishy Anand will return to competitive tournament for the first time since December 2021. He will be joined by World Class players at the Rapid and Blitz event such as Levon Aronian, Fabiano Caruana, Wesley So, Richard Rapport, Jan-Krzysztof Duda, Anton Korobov, Radoslaw Wojtaszek, Kirill Shevchenko and 18-year-old teenager IM David Gavrilescu. Anand will face five-time Poland champion, Wojtaszek in the first round. Round 1 starts today at 2 p.m. local time (5:30 p.m. IST). Photo: Lennart Ootes/Grand Chess Tour
Anand among six Wildcard participants
Reigning World Blitz 2021 champion and current World no.10, Maxime Vachier-Lagrave won the first leg of Grand Chess Tour 2022 season - Superbet Chess Classic. The second leg is Superbet Rapid and Blitz which starts today at Museum of the History of Polish Jews in Warsaw, Poland. Four full tour players - Levon Aronian, Fabiano Caruana, Wesley So and Richard Rapport will join six Wildcard participants - Vishy Anand, Jan-Krzysztof Duda, Anton Korobov, Radoslaw Wojtaszek, Kirill Shevchenko and David Gavrilescu.
Schedule and Format
Superbet Rapid and Blitz 2022 will have the Rapid event from 19th to 21st May. There will be three rounds per day in round-robin format. The Blitz event will be a double round-robin event with 9 rounds of games played on each day, 22nd and 23rd May. Everyday game starts at 2 p.m. local time (5:30 p.m. IST). Time control will be 25 minutes + 10 seconds increment for Rapid and 5 minutes + 2 seconds increment for Blitz.
Participants
The lineup includes four of the World top 10 players. Seven-time world champion Vishy Anand, World no.4 Fabiano Caruana, Fischer Random world champion and current world no.5 Wesley So, current world no.6 Levon Aronian, current World no.8 and Hungary no.1 Richard Rapport, FIDE World Cup 2021 winner, Jan-Krzysztof Duda, four-time Ukraine champion, Anton Korobov, Lindores Abbey Blitz 2021 winner and European Team 2021 Gold medalist for Ukraine, Kirill Shevchenko and Romanian teenager IM David Gavrilescu.
Prize
The total prize fund is US$ 175000 with the first prize being US$ 40000.
Photo Gallery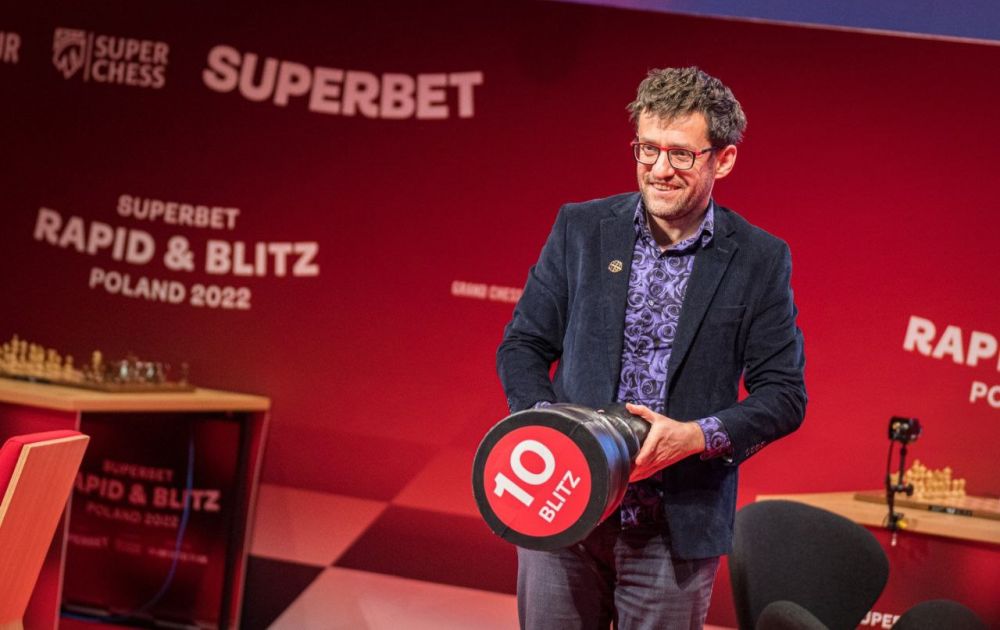 Links
---